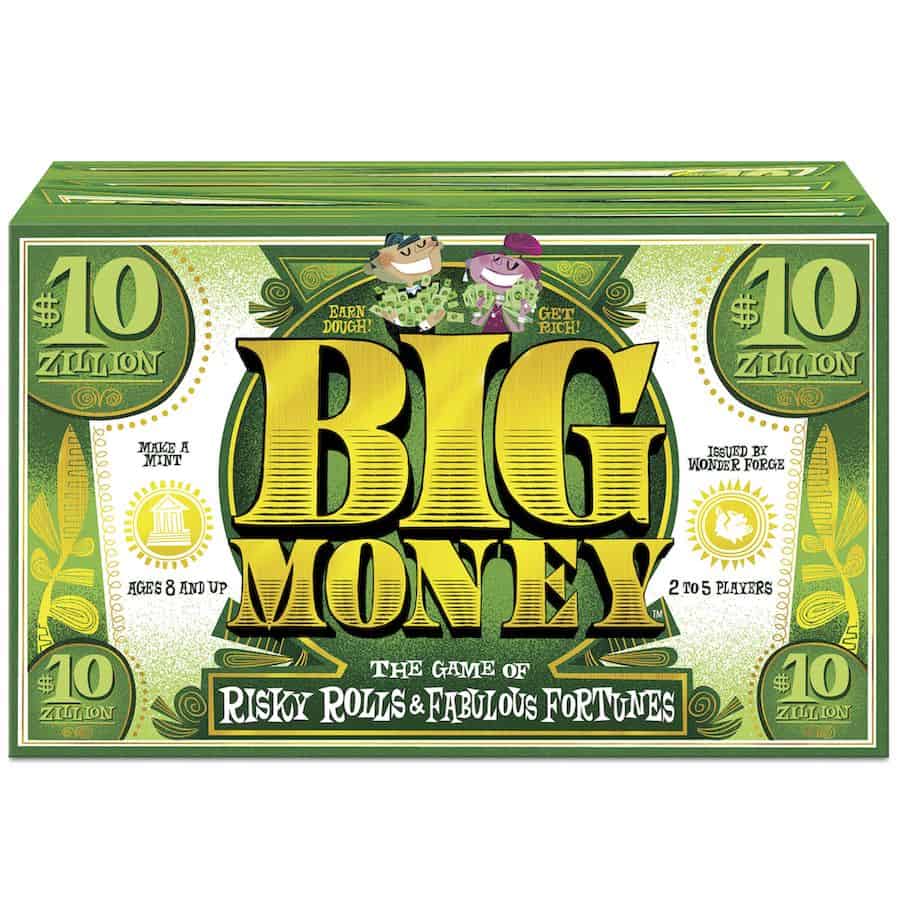 Everyone gets crazy rich! But who will end up the richest? You have three rolls of the dice to rake in the dough. Then buy amazing investments for your empire!
Do you want a candy factory or a pro soccer team, a robotics lab or a movie studio? You decide what risks to take as you collect companies and become a Zillionaire!
Wonder Forge Big Money is for 2-5 players ages 8 and up. It has a retail price of $19.99. Buy it now!