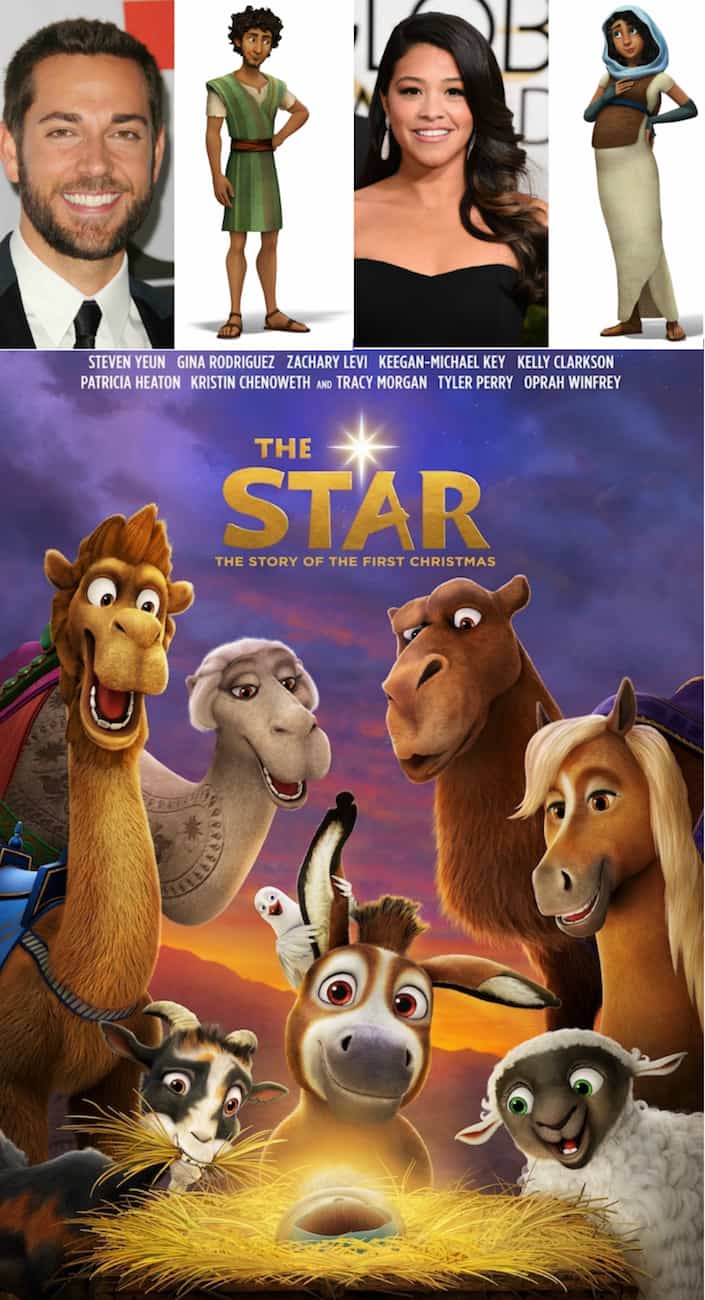 Just over a week ago I took a whirlwind trip to Los Angeles for The Star junket. In addition to screening the movie, I had the opportunity to interview some talented actors who voiced characters in the movie!
Related: Read my review of The Star!
It was really fun to talk to Zachary Levi, Patricia Heaton and Gina Rodriguez about a wide variety of topics; everything from their careers to their own holiday traditions!
About The Star:

In Sony Pictures Animation's The Star, a small but brave donkey named Bo yearns for a life beyond his daily grind at the village mill.

One day he finds the courage to break free, and finally goes on the adventure of his dreams. On his journey, he teams up with Ruth, a lovable sheep who has lost her flock and Dave, a dove with lofty aspirations.

Along with three wisecracking camels and some eccentric stable animals, Bo and his new friends follow the Star and become accidental heroes in the greatest story ever told – the first Christmas.
One thing we talked about was the nativity story–the story of the birth of Jesus. Gina Rodriguez said: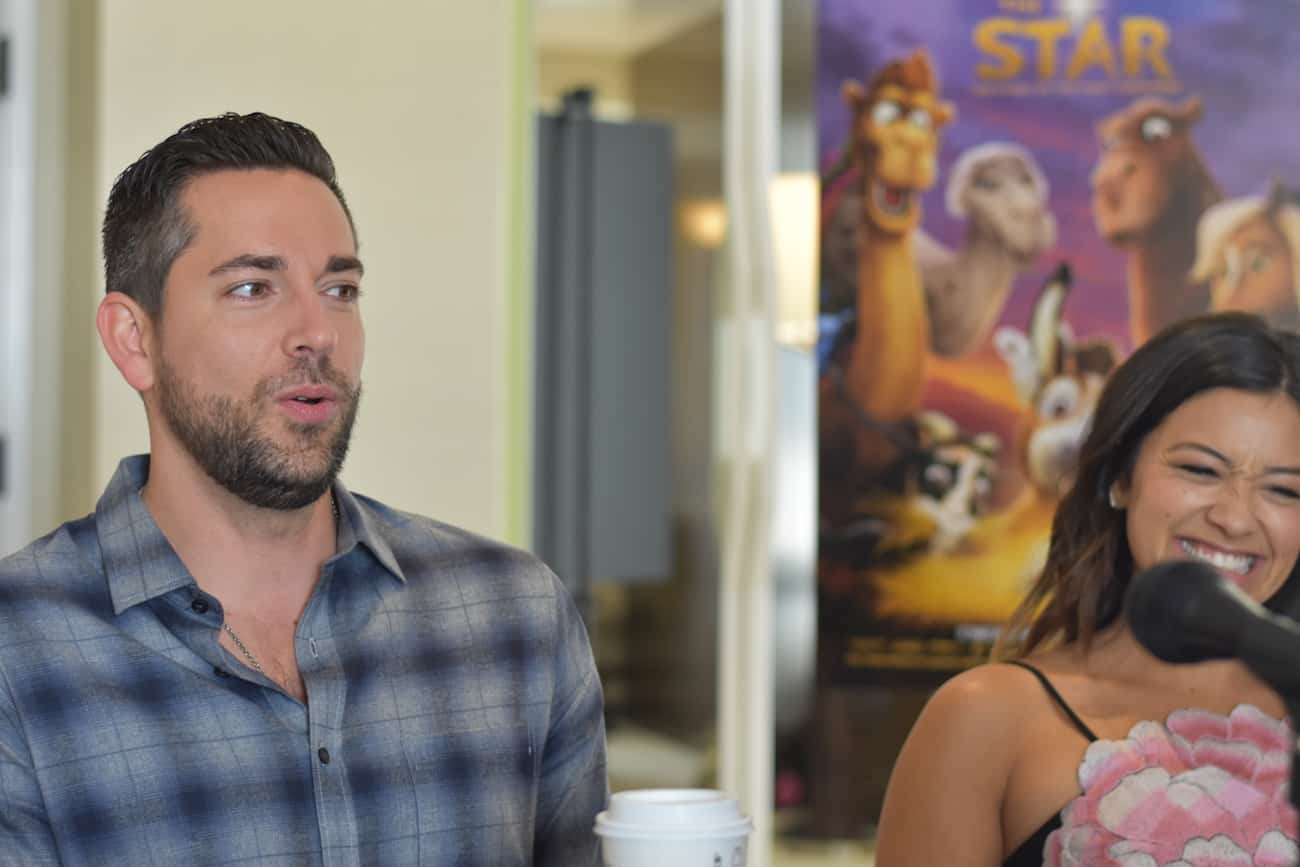 I grew up with the nativity story my whole life. All the different versions. I really enjoyed it. It's really cool to be a part of them.
There's also the beautiful take on Joseph and Mary in The Star. I think the way they told the story is so beautifully done because it's such a delicate matter, but it's done in such a light, joyous way.
That element that we all are just attempting to be the best versions of ourselves, and if we all fail, we all fail.
Joseph feels that way, and Mary does throughout their entire journey. But it's done in such a hopeful way that the context and weight isn't so heavy that children and adults with their different perspectives can see the value in it.
Zachary Levi added,
Growing up in the Judeo-Christian faith, that was plenty of preparation. Reading about that story. We've seen the nativity told so many times, so it's really cool to get to take on that responsibility of getting to play Joseph opposite Gina's Mary.
Patricia Heaton remarked: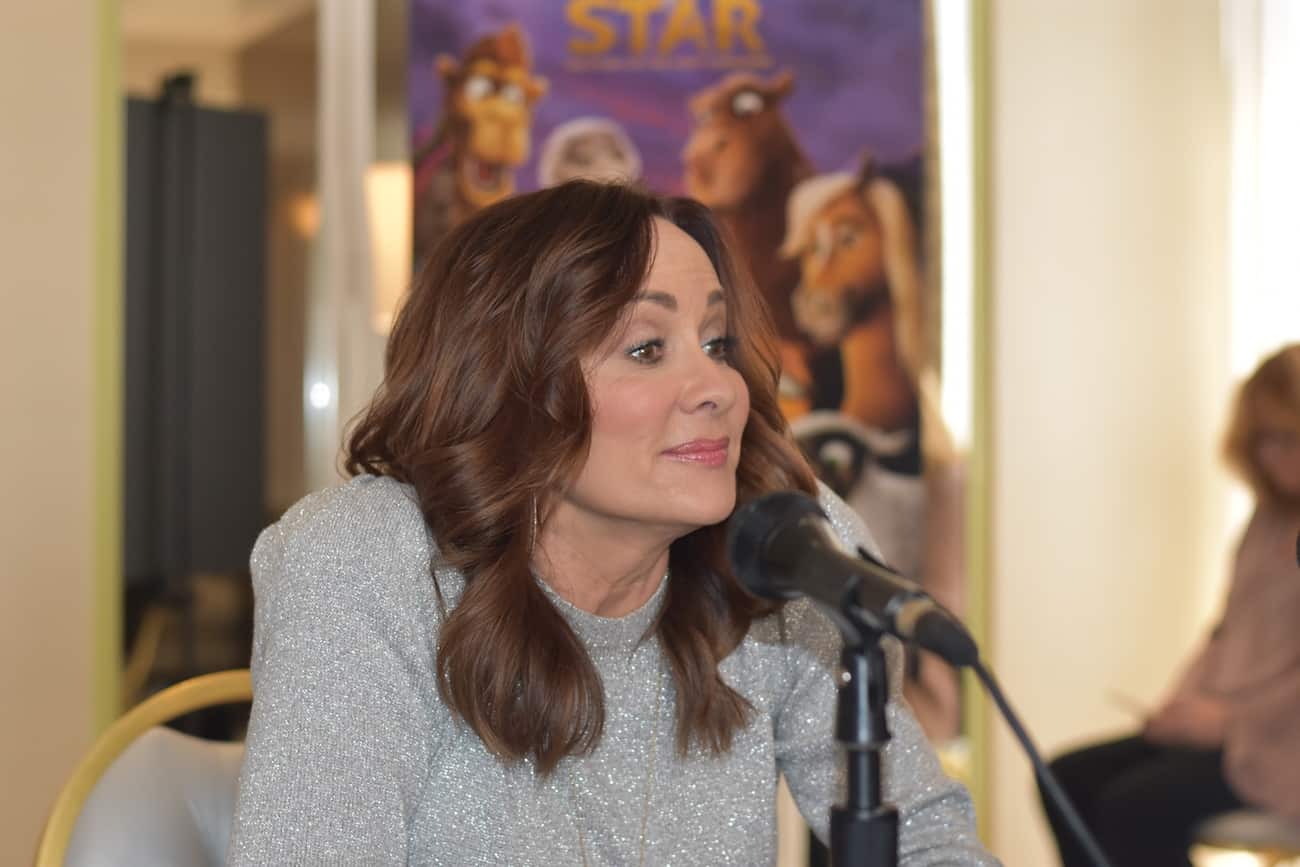 The story of Christmas is what I base my entire life on, and all my hope.
It's always nice, if you are a Christian, to have something at Christmas time, since that is what Christmas is about. Something to remind people of that. It's nice to have that story out there to share with people.
To have an actual nativity story about Christmas, at Christmas is a wonderful addition to this whole sort of library we have of our traditional Christmas movies. I think it's nice because it has a little bit of comedy in it. I'm glad that my contribution will be The Star.
The actors also had some things to say about how the story in The Star is told.
Patricia Heaton said: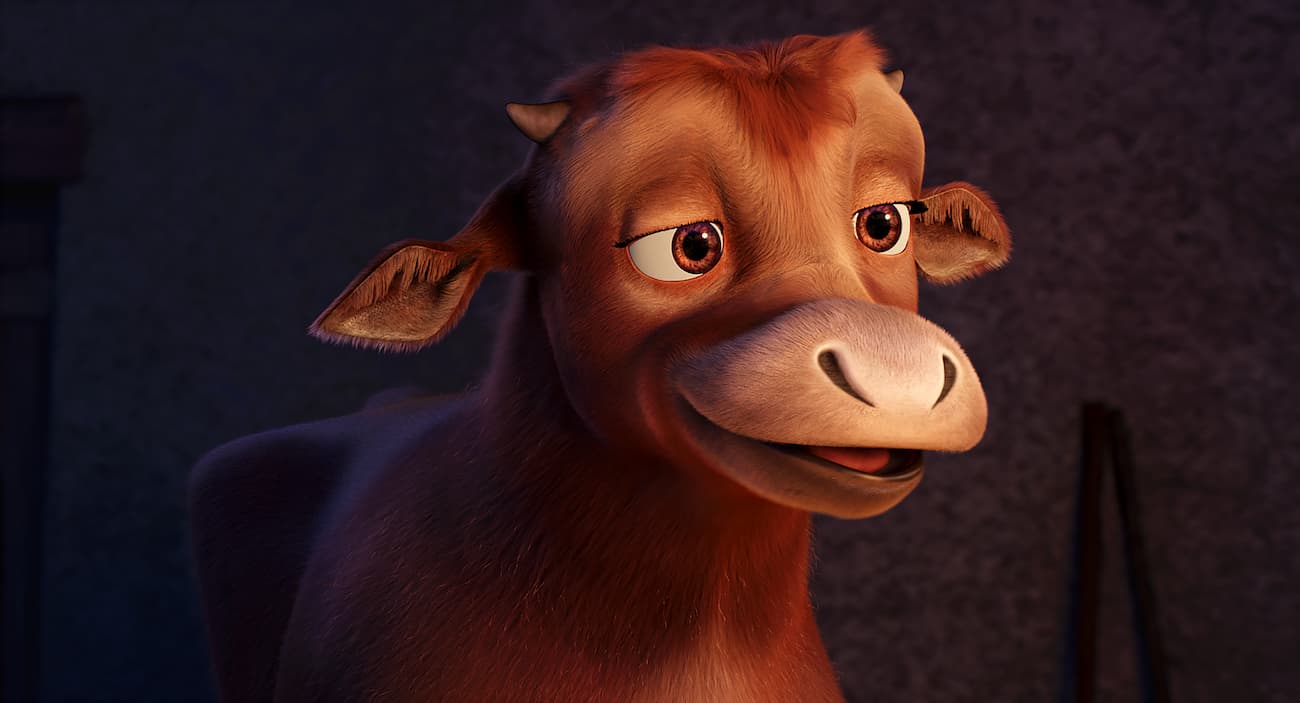 Kids love animals, and [The Star] is a fresh way to look at the story. I think it's a wonderful, entertaining, funny and heartwarming way to bring the nativity story with a fresh perspective.
Zachary Levi said:
What a fun way they've now done [this story], slicing it up and allowing the animals to bring it to life. That's going to give it a freshness. We've not seen this take on the nativity, which I think is important.
The Star is the type of movie you could really watch as a family tradition every holiday season. We wanted to know if there were any movies the actors watched in their childhoods that inspired them to want to be a part of other families' traditions. They had some great answers!
Zachary Levi:


"A Christmas Story"…because who doesn't want a leg lamp? Also, "It's a Wonderful Life". That's one of the greatest stories ever done. Ever told.
Gina Rodriguez:
It's a Wonderful Life is my boyfriend's favorite movie. He always watches it with his dad on Christmas Eve. Last year we weren't with this family and he said, "you're my family now, will you watch it with me?"
It was the first time I watched it with him and it was so beautiful.


Patricia Heaton:
I always watch "Elf" when I'm making the turkey. I love it so much. It's so funny.
It was so fun sitting down with these talented people, and they were nice enough to take photographs with us, too!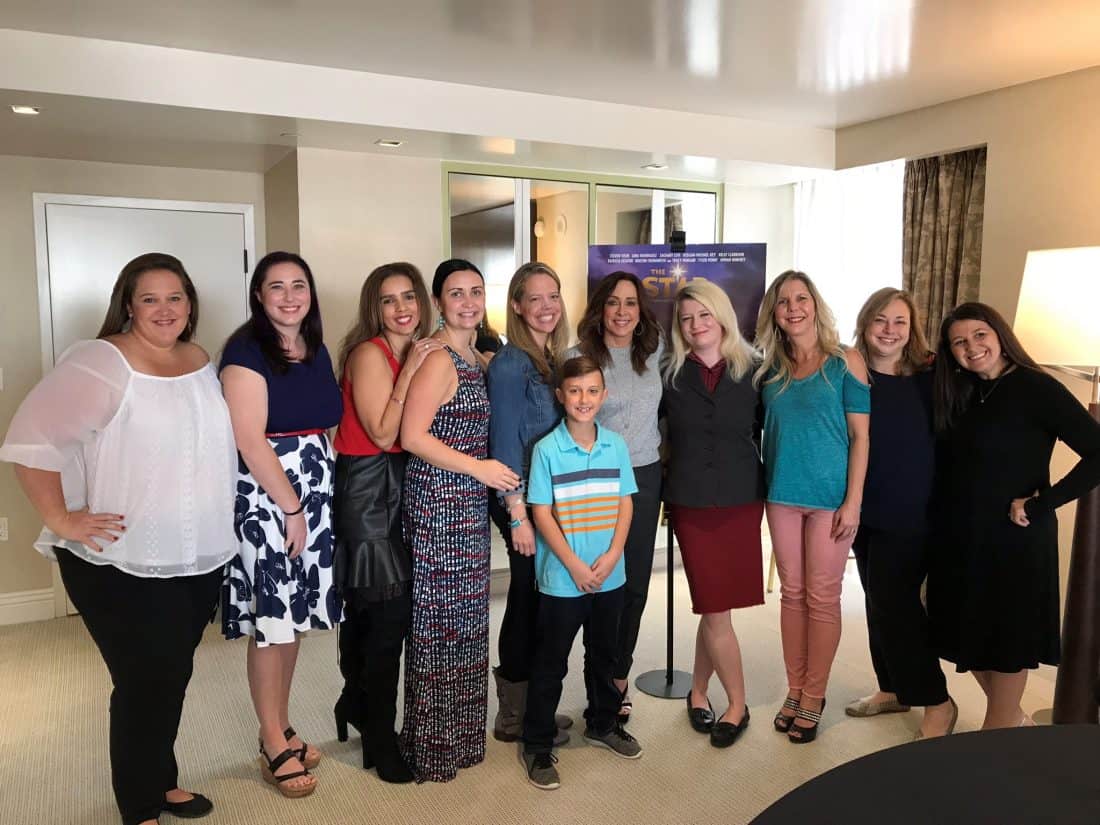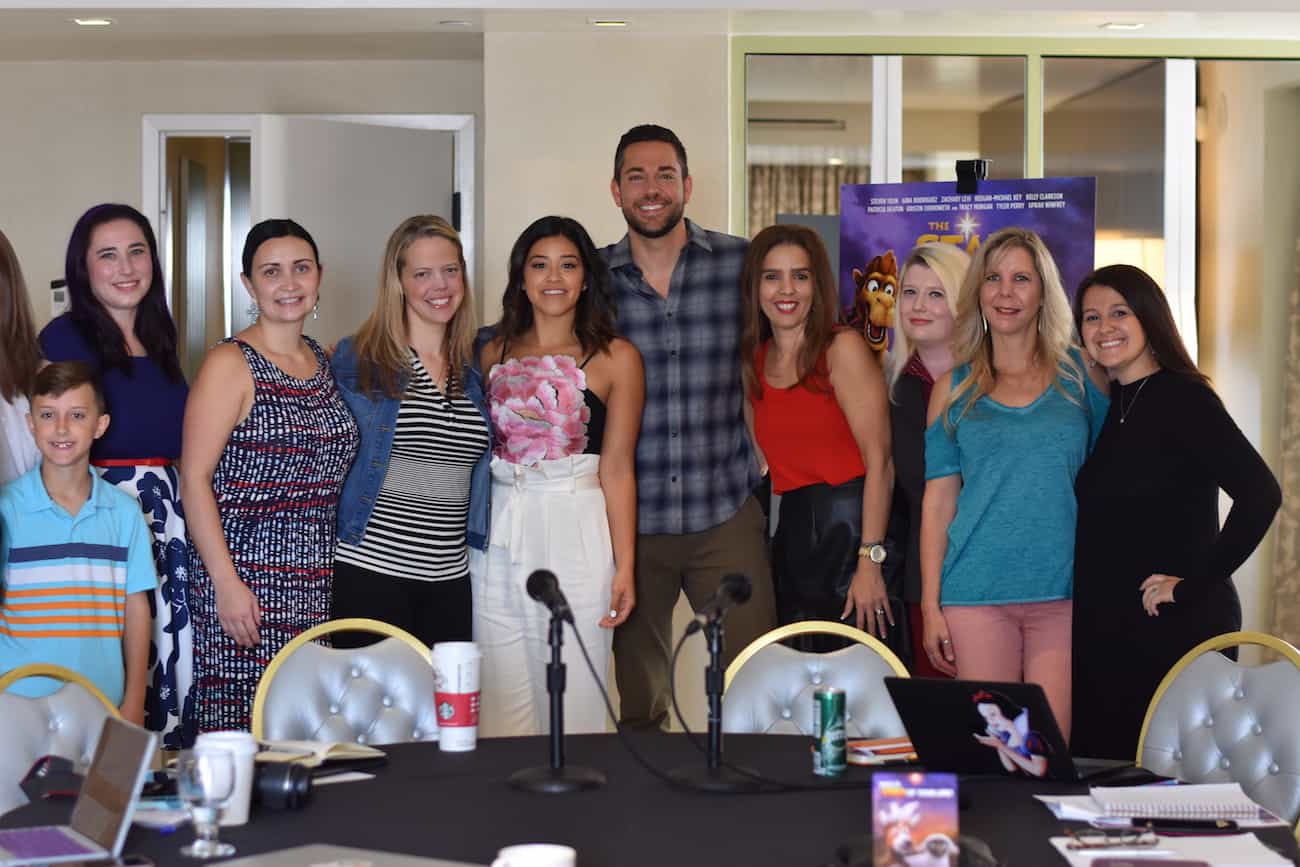 The Star is in theaters everywhere. Get your tickets now and see it this holiday season!