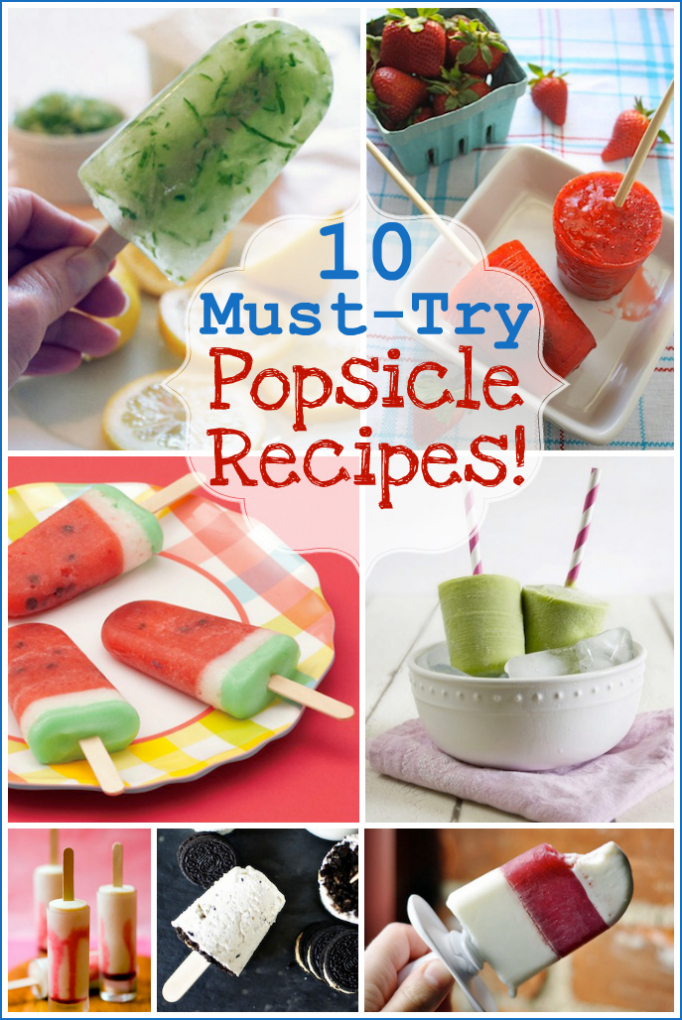 he weather finally started warming up for this Minnesota mom blogger. Would you believe the temperature hit 90 degrees here for the first time this summer just a few days ago? I definitely need to savor this warm weather!
I've had some fun searching for the most fabulous popsicle recipes around, and I also want to give you some tips on the best popsicle molds to make your own ice pops as perfect as possible!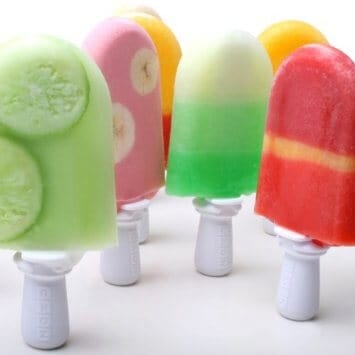 The most foolproof method to making popsicles is definitely using the Zoku Quick-Pop maker. It makes 3 popsicles in as little as seven minutes! You can even buy a Zoku that makes a single popsicle! Starting at $25, these are your solution if you want fast and easy popsicles and you're willing to pay a premium.
If you're looking for the basics, then definitely go for the Tovolo Groovy Ice Pop maker. It's under $10 right now and eligible for free shipping. With nearly 500 customer reviews averaging 4.5 out of 5 stars, you'll almost certainly be happy with your purchase!
If you're making traditional popsicles (think a cup covered with plastic wrap with a stick poked through it), be sure you check the packaging on your wooden popsicle sticks to make sure they're food safe.
Many  people suggest this bargain pack of 1000 wooden popsicle sticks, but it clearly states that it's non food safe. Do yourself a favor and pick up the popsicle sticks intended for use with food, not just crafts.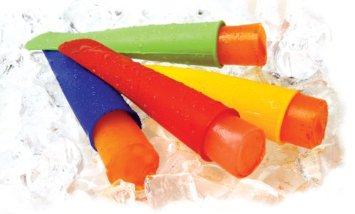 Finally, if you want baby and toddler-friendly popsicle molds, I've had a set of Tovolo Freezer Jewel Pop molds for years (they make adorable little Ring Pop popsicles!). I haven't tried these, but I also love the look of the  silicone ice pop maker sets to make a push-up style popsicle that stays in the mold!
Here's a selection of the top popsicle molds to buy:
Norpro 4-Piece Silicone Ice Pop Maker Set
Tovolo Groovy Ice Pop Molds – Green
Tovolo Jewel Pop Molds – Set of 6
Zipzicle Zip-Top Disposable Freezer Pop Pouch, 36-Pack
Zoku Quick Pop Maker, Purple
Nuby Garden Fresh Fruitsicle Frozen Pop Tray for 6+ months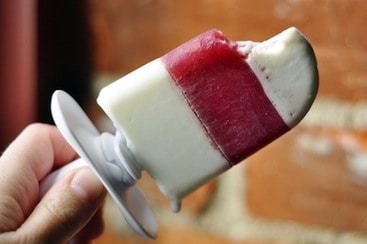 Rising temperatures always reminds me of that classic summer treat: popsicles! Like the Pomegranate Yogurt Pops (made with a Zoku Quick Pop Maker) pictured above, these are some amazing popsicle recipes that I want to try during the hot summer months: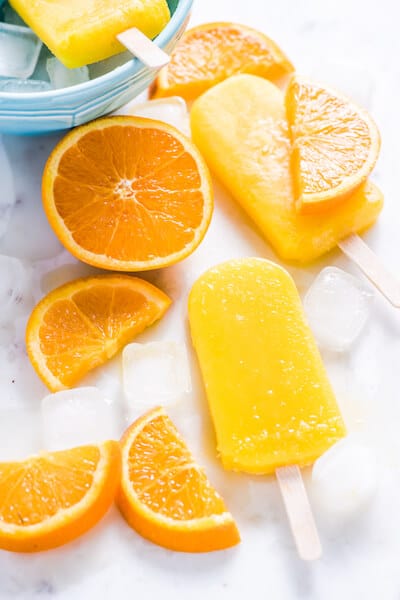 Try these delicious fresh orange juice popsicles. There's a secret ingredient that makes them extra-delicious!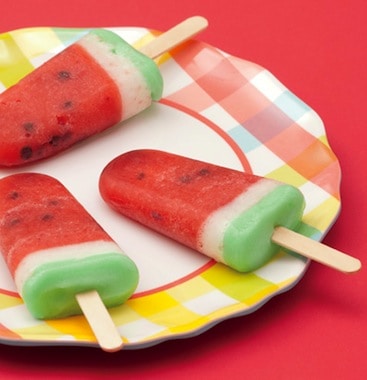 Whatta Melon Pops. Be sure to get food safe popsicle sticks (see above)!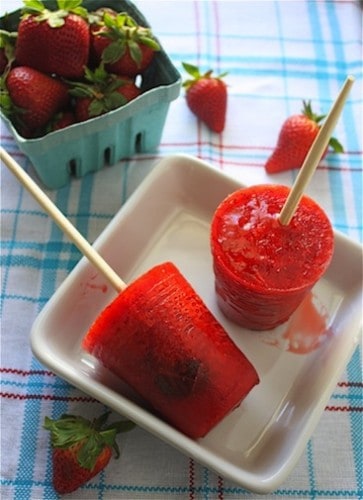 Fresh Strawberry, Lemon and Mint Popsicles. I love the substitution of wooden chopsticks for popsicle sticks!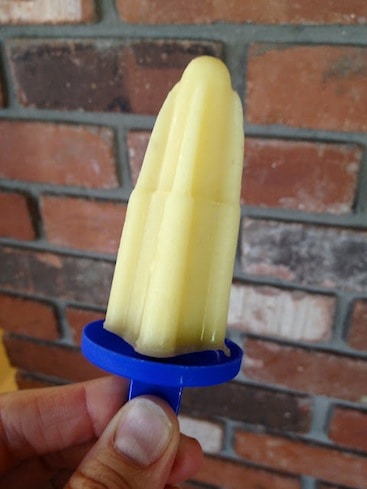 Nonalcoholic Pina Colada Popsicles made with the highly-rated Tovolo Rocket Pops mold.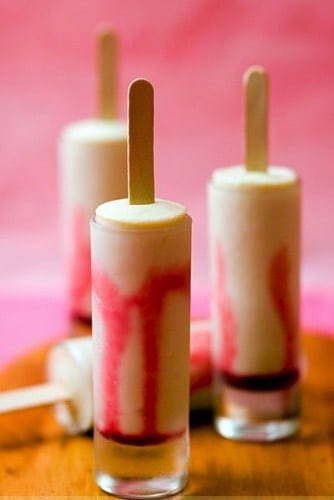 Rhubarb and Raspberry Yogurt Popsicles served in shot glasses.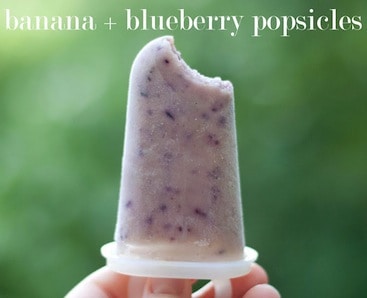 Banana Blueberry Popsicles. Anyone else remember these vintage "Ice Tups" popsicle molds by Tupperware?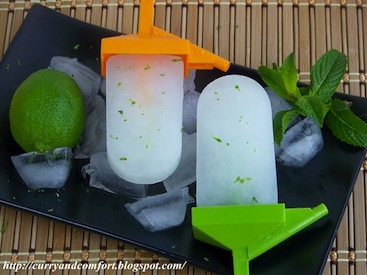 Lime Ginger Mint Popsicles. They look so refreshing!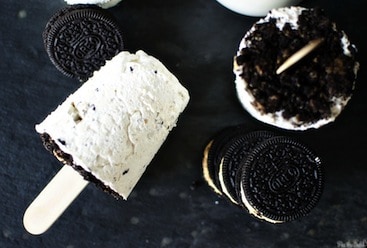 Peanut Butter Oreo Popsicles.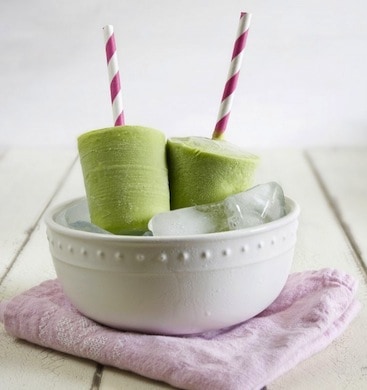 Creamy Avocado Green Tea Popsicles.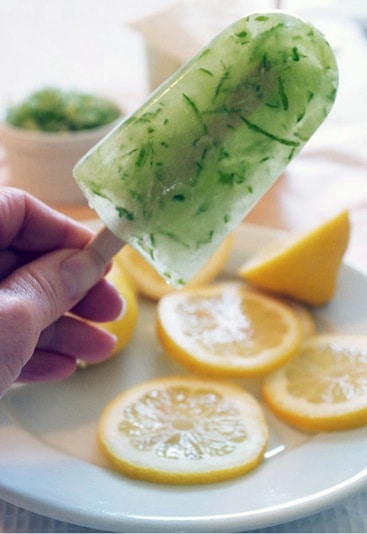 Lemonade Cucumber Spa Popsicles.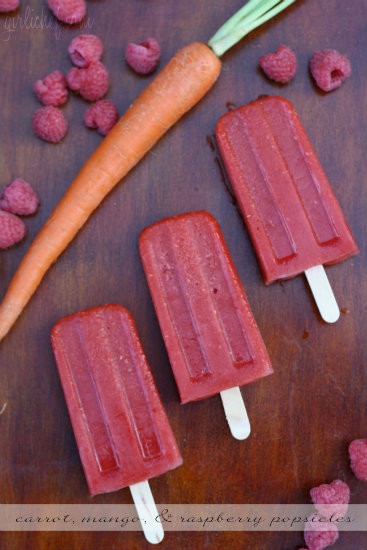 Carrot, Mango & Raspberry Popsicles.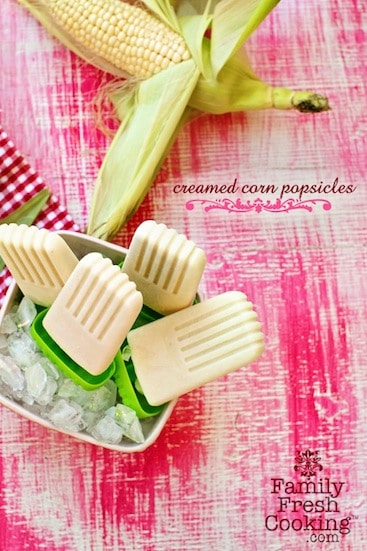 Creamed Corn Popsicles (with vanilla and coconut milk). These are also made with the Tovolo Groovy Ice Pop maker.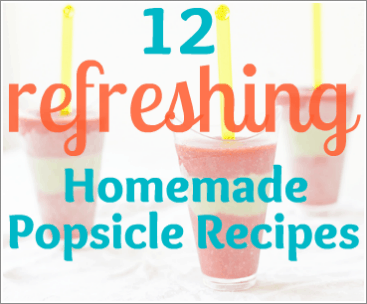 (credit for above background image)
If you're keeping track, I actually linked to 13 unique popsicle recipes instead of just 10. I couldn't bear to keep any from you!
Which unique popsicle recipe do you want to try?