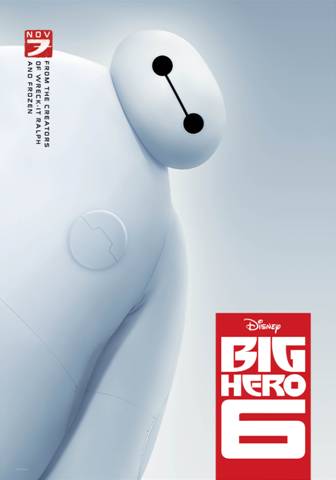 By now you've probably realized I've been a very lucky blogger. Just a few days ago I went to Disney's Big Hero 6 premiere in Hollywood. I went to a pre-premiere cocktail party. I walked the red carpet. I attended a Hollywood premiere afterparty. I kind of feel like I'm dreaming right now as I'm thinking about all of it!
I think most people in attendance at the premiere felt the same way I did: we knew it was an extra-magical experience because the movie is so good. As I've been thinking about it, the movie feels new and fresh for both Disney Animation and Marvel. Here's my funny little analogy to explain how the greatness of Big Hero 6 happened:
Imagine Disney Animation and Marvel got married. Those are two really strong bloodlines. Think of the ancestry! Then they had a baby. Disney Animation and Marvel's baby is Big Hero 6.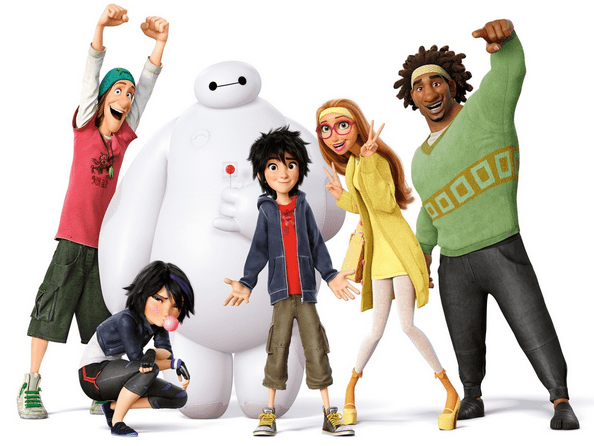 Big Hero 6 takes the best of Disney Animation: the storytelling, the sweetness, the loveable characters and beautiful settings. It also pulls out what Marvel comics and Marvel Studios excels at:  engaging plots, powerful-but-flawed heroes, villains with a back story and teamwork. 
Big Hero 6 ends up being this crazy, amazing story about inspiration, love, loss and recovery:
From Walt Disney Animation Studios comes "Big Hero 6," an action-packed comedy-adventure about the special bond that develops between Baymax, a plus-sized inflatable robot, and prodigy Hiro Hamada.

When a devastating event befalls the city of San Fransokyo and catapults Hiro into the midst of danger, he turns to Baymax and his close friends adrenaline junkie Go Go Tomago, neatnik Wasabi, chemistry whiz Honey Lemon and fanboy Fred.

Determined to uncover the mystery, Hiro transforms his friends into a band of high-tech heroes called "Big Hero 6."
I'm not going to write about any spoilers, so my overall review is going to be brief. The most important thing I want to say is that Big Hero 6 is excellent – it far exceeded my expectations! The characters are loveable, the story is smart and the animation is absolutely incredible.
Go see Big Hero 6 – I promise you won't be disappointed. Then check out my list of Top 10 Big Hero 6 Gifts for some holiday shopping inspiration!
BIG HERO 6 opens in theaters everywhere today! Make plans to see it and get your tickets here!