I'm a mom from Minnesota. When I think about myself and my life, I have to say that attending movie premieres is not something I would have expected myself to be doing.
Yet just two days ago I was on the red carpet for the Hollywood premiere of Disney's Big Hero 6.
I'm so not an expert on anything Hollywood, but I have picked up a few things about what to do, how to behave and even how to think on the red carpet.
The time leading up to the red carpet is a whirlwind of getting dressed (with Spanx, of course!), putting on makeup and rushing around in the highest heels I dare to wear. By the time I'm actually there, it's easy to get caught in the atmosphere and seizing brief opportunities for photos.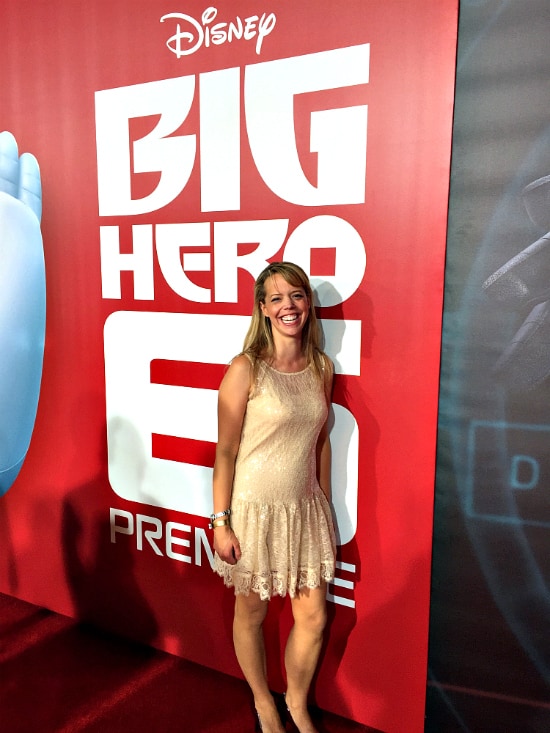 I did get a few fun photos, but this time I reminded myself to relax. To look around. To stay conscious of how grateful I was to have my feet on Hollywood Boulevard. To be thankful that this Minnesota mommy blogger was on a red carpet, representing Disney and enjoying the moment with amazing friends.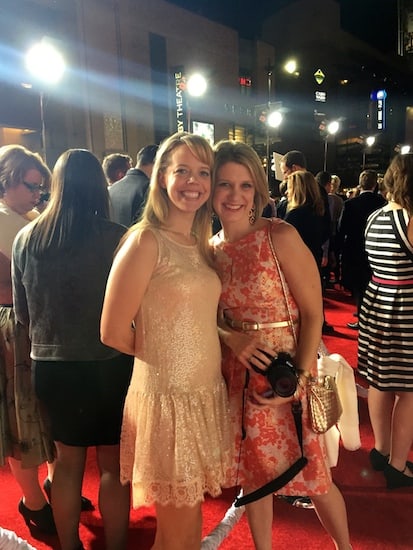 Like reuniting with Jen from The Suburban Mom. The last time we were together was when we were feeding alligators in Florida at Brandcation!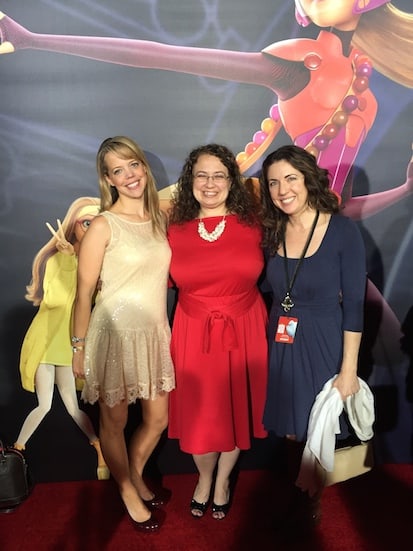 …and having a fantastic time with Donna Hup (who made sure I didn't lose anything) and Holli from ABC (who made sure I didn't embarrass myself)!
That doesn't mean I didn't do some serious stargazing. I caught glimpses of the stars of the film, and plenty of other famous people.
One thing I'm not is a photographer, so I'm taking advantage of Disney's file of Big Hero 6 premiere photos. Here's an amazing pic of the Big Hero 6 cast on the red carpet: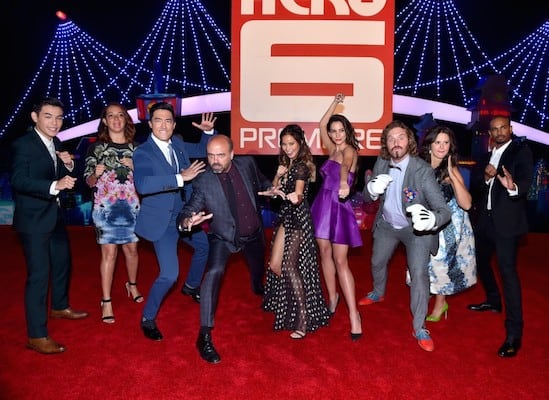 I have so much more to share about my entire trip to California, including a full, no-spoilers review of Big Hero 6 with plenty of reasons to go see it!
For now, I just want you to know that Big Hero 6 is an amazing movie. I took my husband and kids to an early screening last week and we all adored it. I saw it for a second time at the Hollywood premiere, and I'd see it again in a heartbeat!
Disney's Big Hero 6 opens tomorrow (November 7, 2014) and you can get your Big Hero 6 tickets here!