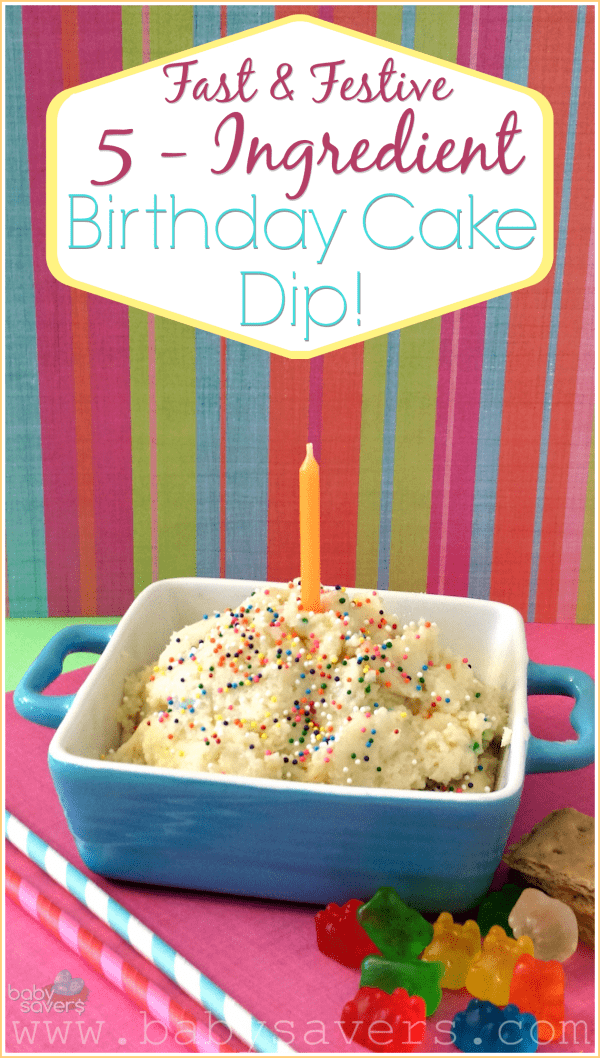 It's my birthday today! I'm not usually one to pay much attention to the day, but I couldn't think of better time to share this super-festive
Cake Batter Dip recipe
!
Really, I don't have too much to say about it. It's delicious (hello-there's cake mix in it!), it's easy and it's a fun treat to serve at a party.
Share this post by pinning it on Pinterest, then follow me on Pinterest!
While
Funfetti cake mix
will add extra color to your cake batter dip, you really can use any kind of cake mix you want while keeping the rest of the ingredients the same.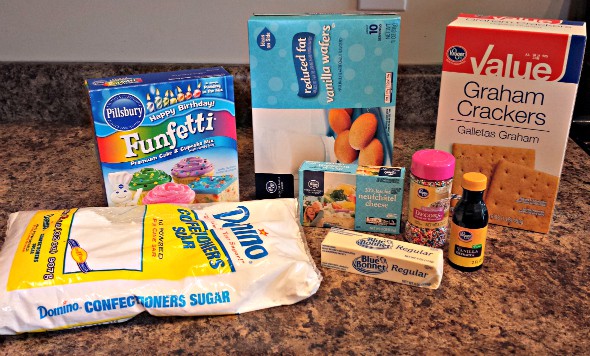 Since butter, cream cheese, powdered sugar and sprinkles go with pretty much every flavor of cake, there's an opportunity for endless varieties of cake batter dip!
Cake Batter Dip Recipe
Ingredients
1 teaspoon vanilla extract
1 8 ounce package of cream cheese, softened
½ cup melted butter
½ cup powdered sugar
1 cup Funfetti cake mix
Vanilla wafers and/or graham crackers to serve on the side for dipping
Directions
In a medium bowl, mix the cream cheese, powdered sugar, and Funfetti (or other flavor) cake mix on medium speed until well-blended.
Add in vanilla extract and melted butter. Mix on medium or high speed until all ingredients are thoroughly combined.
Refrigerate the dip for at least two hours, but refrigerating overnight will result in better flavor. If you can't do overnight, make sure the cake batter dip is 100% chilled.
Transfer the dip to a serving dish, top with sprinkles and serve with vanilla wavers or graham crackers to dip.
I'm not making it for my birthday today, but I will be making this cake batter dip for a little family birthday party I'm having in a few weeks. I know everyone's going to love it, and I can wait to serve it!