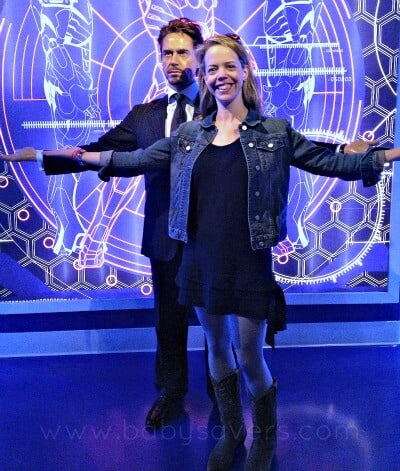 Tony Stark is one of those fictional characters that I really wish was real. After all, what more could you ask for than genius, billionaire, playboy philanthropist?
But he's not real, so I had to settle for a photo with the very lifelike wax figure of Tony Stark at Madame Tussauds Wax Museum in Hollywood. The group of bloggers who attended the Iron Man 3 red carpet premiere visited the museum the following day to take photos with Tony Stark's likeness, the Iron Man suit and plenty of other celebrity statues.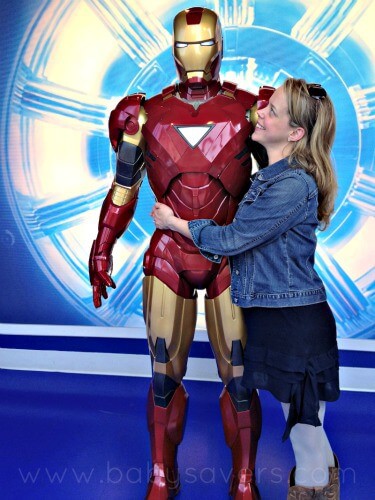 I did enjoy pretending to be in love with Iron Man, too!
There are so many statues in Madame Tussauds and many a posed in very lifelike scenes. You can take a look the Madame Tussauds Hollywood Facebook page to see their newest and most popular figures!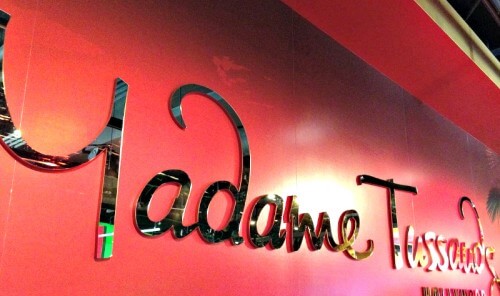 As I was wandering around, I took some pictures with the intention of texting them to my husband and sister. I'm pretty well-known in our family for not being very photogenic unless I'm working hard to pose nicely for a picture, so I knew they'd find goofy pictures of me with wax celebrities funny.
Cell reception in Madame Tussauds with minimal, and almost all my "celebrity" photos went unsent and were forgotten until I looked at all my pictures this morning. Instead of sharing them with the two people I'm closest to, I'm going out on a limb and sharing them here: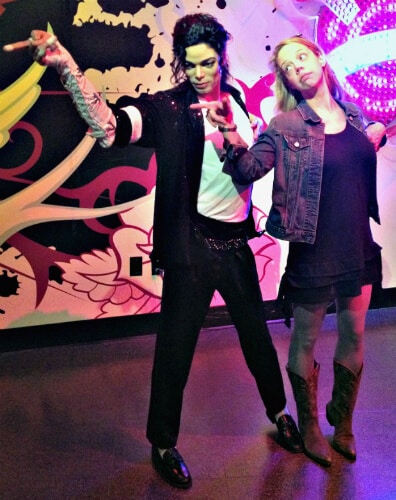 I had to take a picture with Michael Jackson's likeness.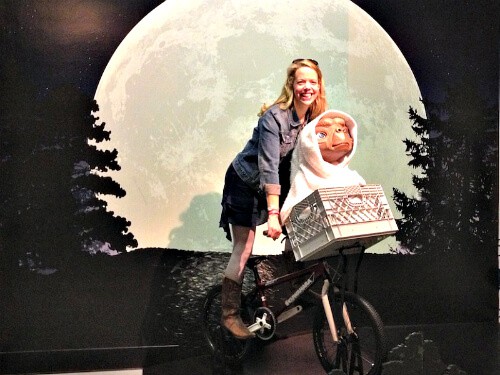 The opportunity to hop on Elliot's bike and fly away with ET couldn't be passed up!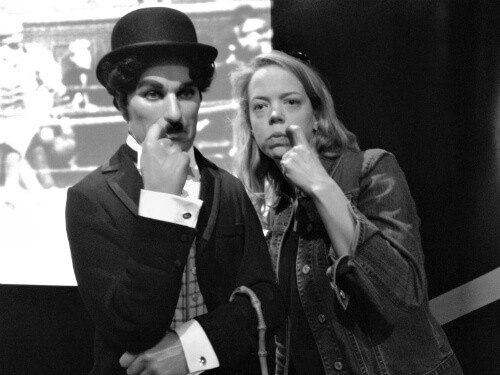 You've probably learned that my favorite thing to do is imitate the wax figure's pose! It's pretty clear from these photos that I'm never going to be an actress:)
Visiting a Madame Tussauds Wax Museum is something I've always wanted to do, and it was just as fun as I had expected it to be! The staff was so nice, and I'll be entertained by the photos of myself for quite a while!
Disclosure: Thanks to Disney for covering my travel expenses for my participation in this press trip.