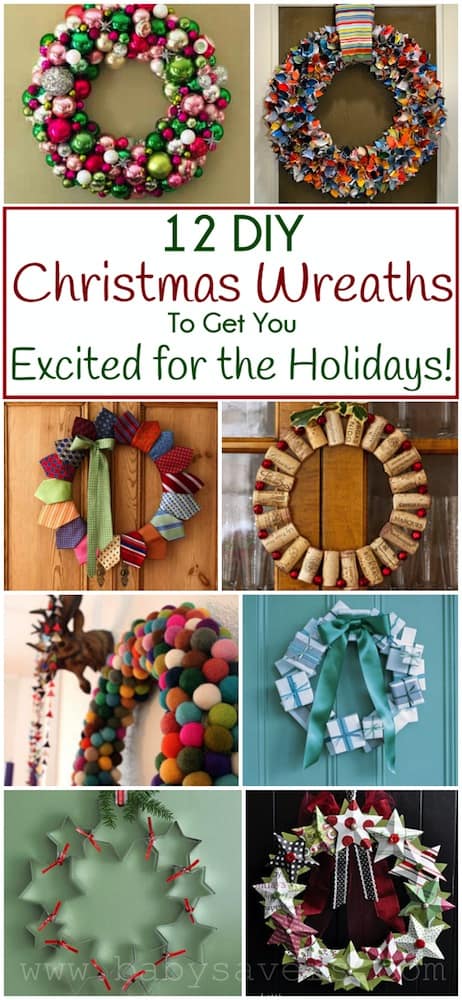 I'm all about Christmas, and I know that it's never too early for me to start thinking about a DIY holiday project. I'm generally not quick in my crafty endeavors, and Christmas wreath ideas somehow take a long time for me to think about and strategize over!
Share this post by repinning it on Pinterest! Then follow me on Pinterest!

I love the holiday season, and, while I like to leave the crafts to others, I find a lot of Christmas wreath ideas super-inspiring! I'm ready to bring on holiday decorations, Christmas cookies, shopping and Christmas music, so I might as well bring on the Christmas crafts!
Christmas Wreath Ideas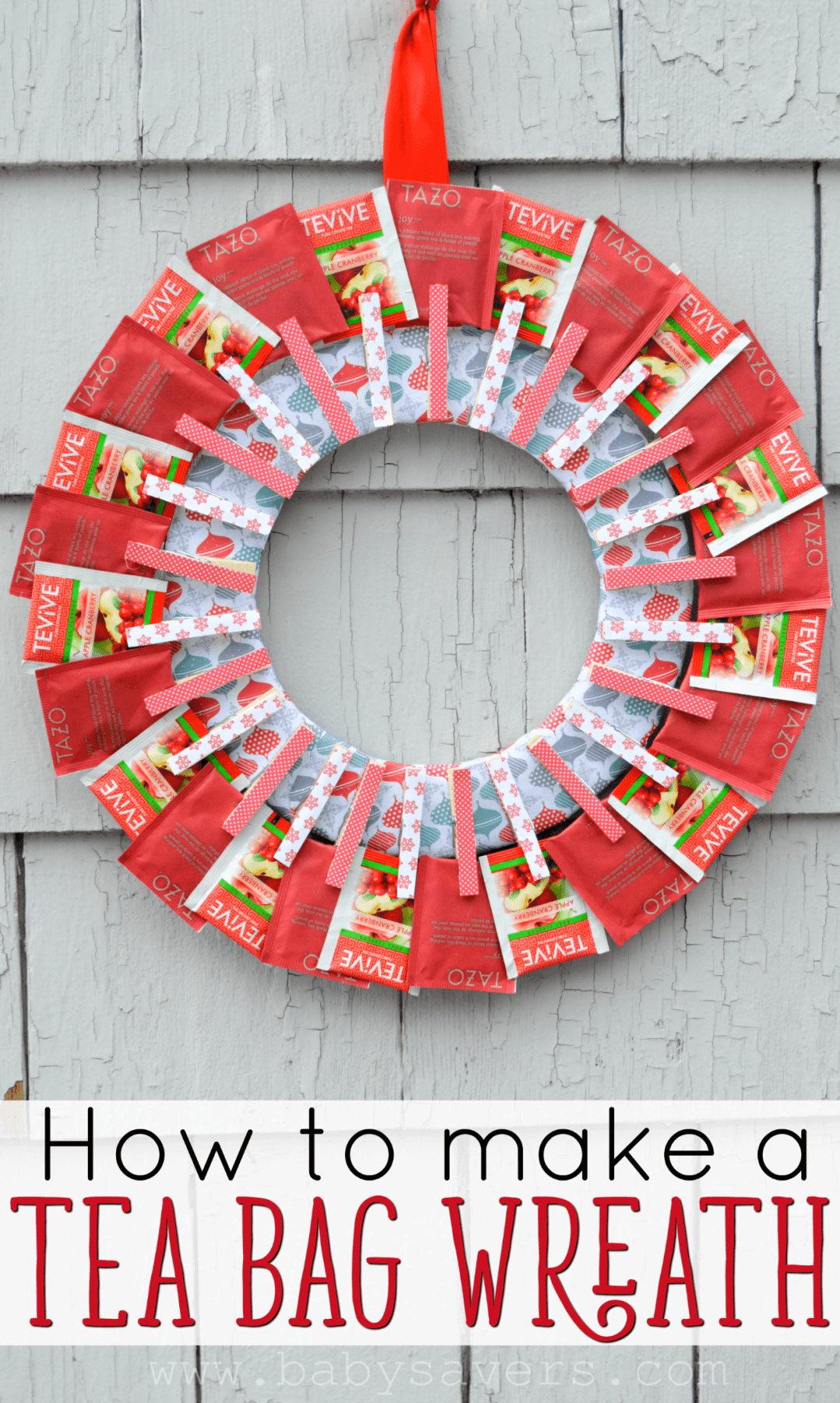 I love that this Christmas wreath idea can easily be changed up for different seasons. Learn how to make a tea bag wreath and you'll understand all the ways it can be kept on display all year!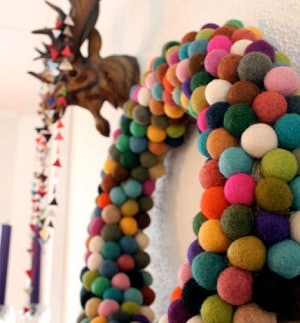 I really, really wanted to make my own felt ball wreath, but I'm pretty sure that I don't have the patience or tenacity to see that project through to the end. Instead, I'm going to pass along these great DIY wreath ideas to all of you!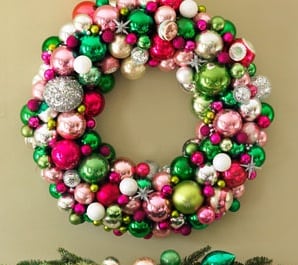 Isn't this DIY Christmas ornament wreath fun? I love the metallics and the green, pink and silver color combination!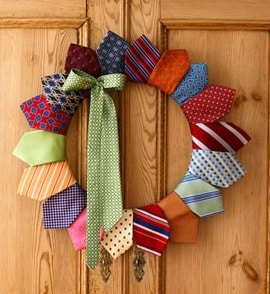 This DIY necktie wreath requires a wreath form and 19 ties. I think trying to stick to a single color, like red, green or grey, could look very mod!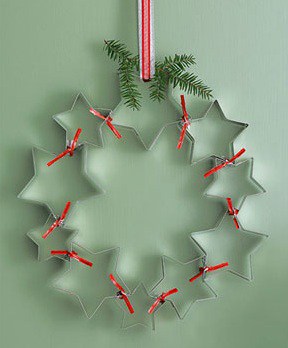 I love this DIY cookie cutter wreath!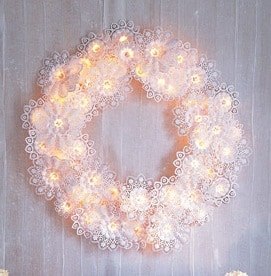 This lovely wreath made from paper doilies and and white fairy lights defines country Christmas chic!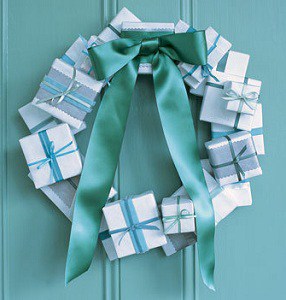 I can think of a ton of occasions beyond the holiday season where this wrapped present wreath would be an adorable decoration!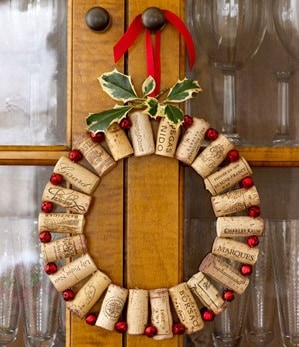 Save your corks from a holiday party, pick up a pack of jingle bells and make this DIY wine cork wreath!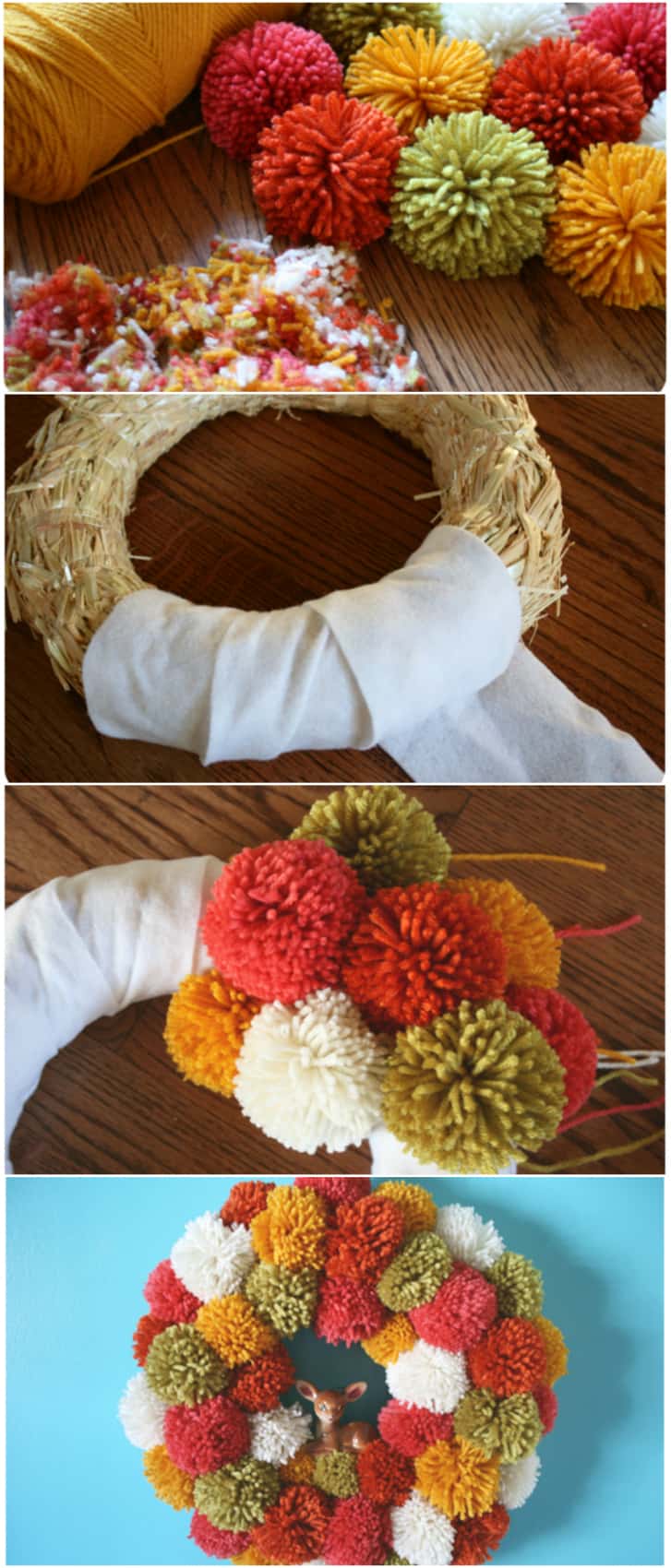 This homemade pom pom wreath is adorable!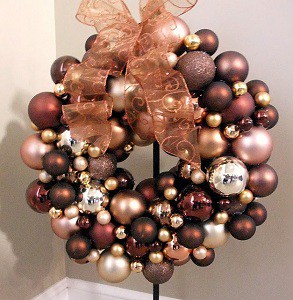 This gorgeous wreath made from brown Christmas ornaments would transition nicely from fall to the holidays!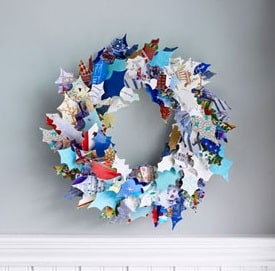 This upcycled Christmas card wreath is made with a holiday shape cut from multiple holiday cards from years past. What a great way to put all that paper to another use!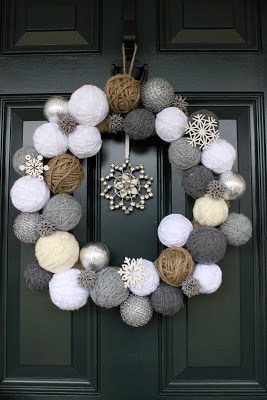 Finally, I think this Snowball Holiday Wreath is perfectly magical!
If you love one of these Christmas wreath ideas and decide to make your own version, I'd love to see a photo of it!
Which Christmas wreath idea is your favorite?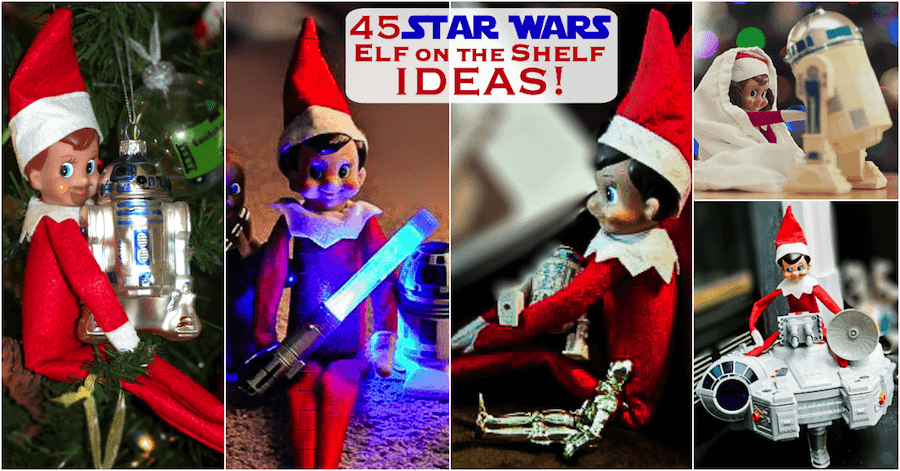 Do you have an Elf on the Shelf? Be sure to check out my list of 45 Star Wars Elf on the Shelf ideas!