Why do we take our families to Disney World? Fun and quality time, right? At least, that's the truth for my own family.
We've had so many amazing bonding experiences at Disney World. Every time we leave, I know we've grown closer from all the amazing shared Disney World family activities!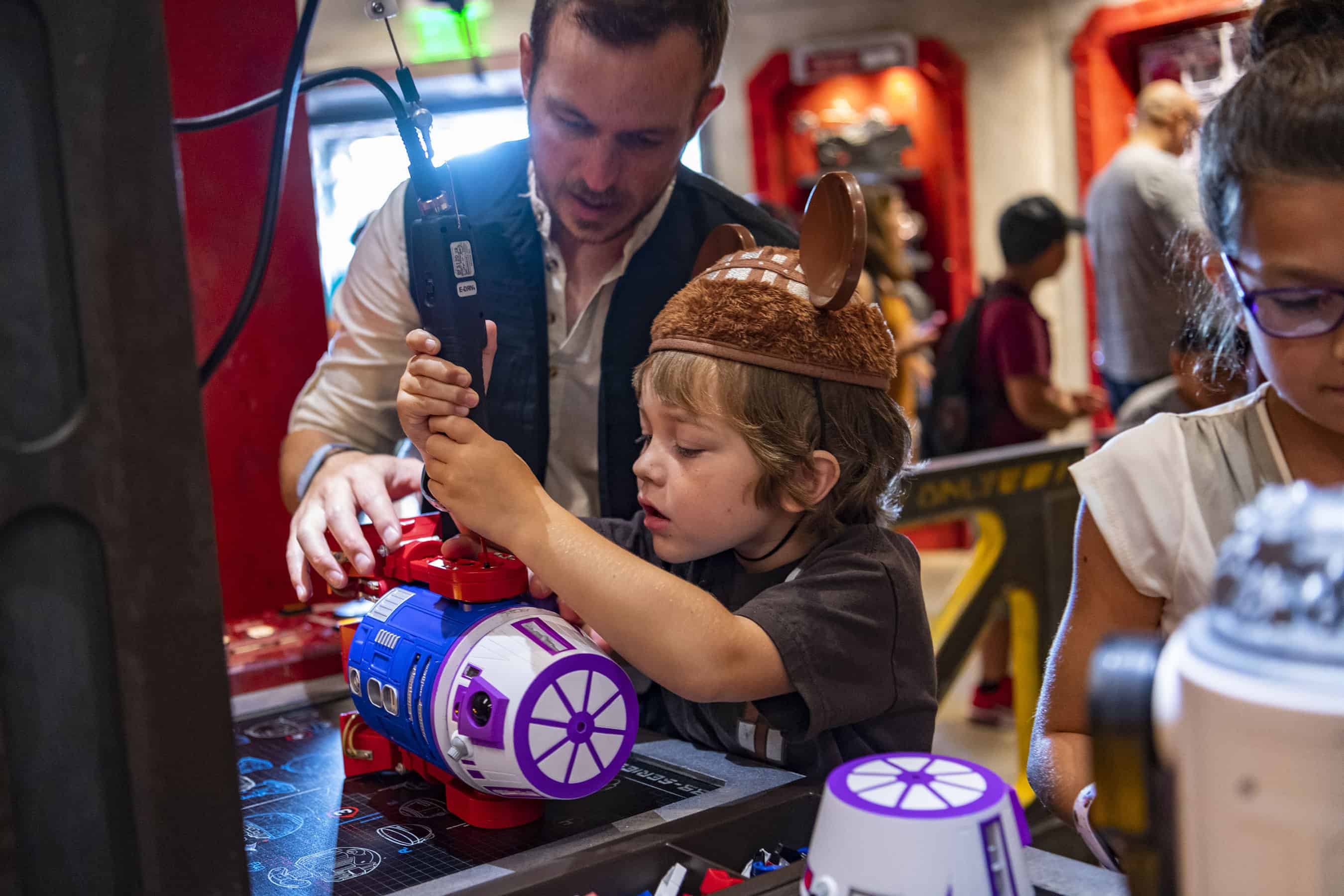 My kids have always been all about the rides, but mom and dad know that the best way to spend time anywhere, much less Disney World, is through fun activities.
I was recently at the parks for an amazing Permission to Hustle event. I enjoyed some amazing experiences while I was there (like Mickey's Not So Scary Halloween Party!), but I also missed my family. I couldn't help thinking of the fun times I wanted enjoy with my husband and kids.
I haven't done all of these Disney World family activities personally, but the last one has been on my list for ages! I'm positive every family would love at least one item on this list. Even better, three of these fun things to do are free!
5 Disney World Family Activities to Do with Kids
1. Agent P's World Showcase Adventure
If you're at already enjoying Epcot's International Food and Wine Festival, this is a really fun activity to do with your kids. Agent P's World Showcase Adventure is one of the best Disney World family activities because it brings the World Showcase to life for a younger audience.
This interactive scavenger hunt has you use the Disney Play app to travel the World Showcase for Operation Doof-busters. Sign up online when you get to the station between Future World and World Showcase.
2. Build a Droid at Galaxy's Edge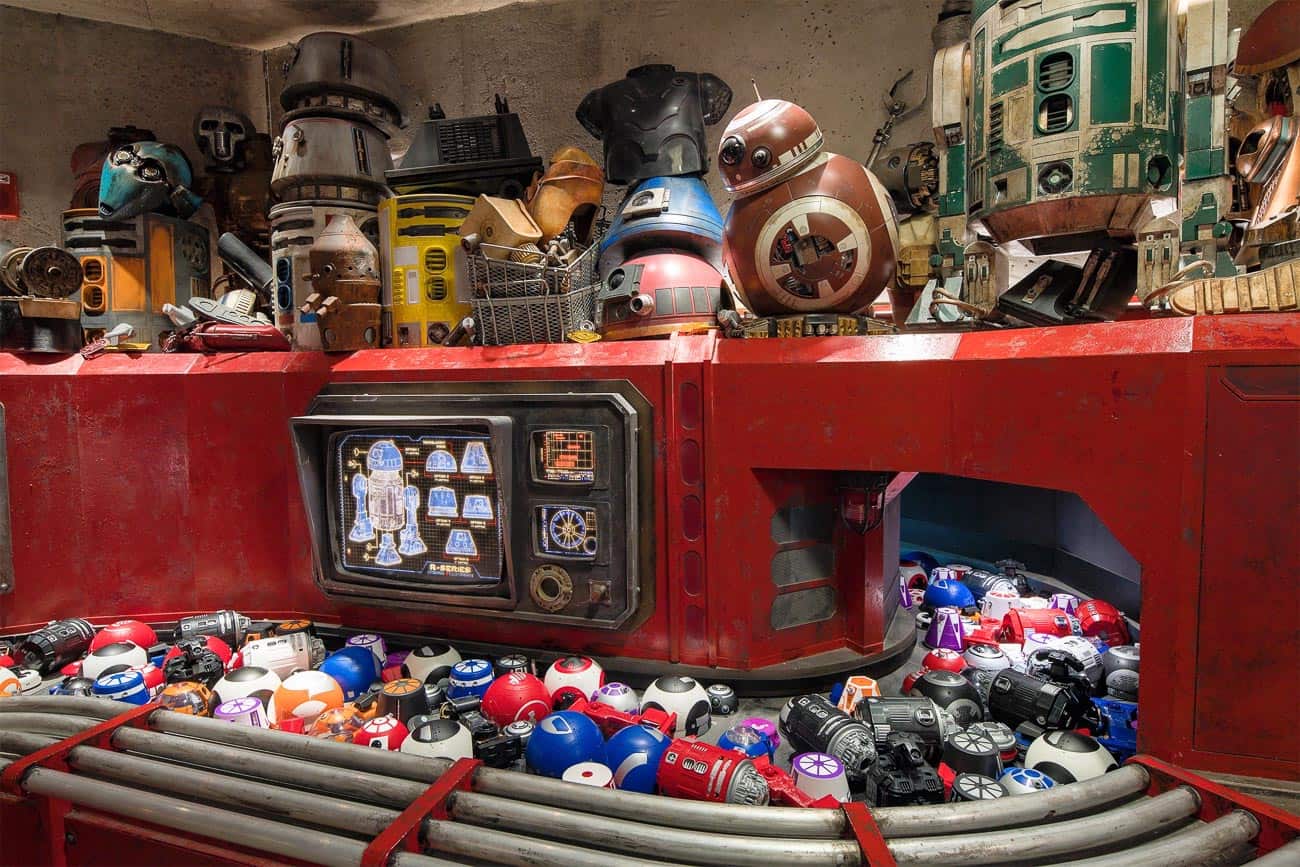 This family activity is more on the extravagant end of things, but it's a Disney World experience you and your kids won't forget!
If you're going to Disney Hollywood Studios in the near future, you must visit Galaxy's Edge and get totally immersed in the planet of Batuu. One aspect of that planet is a real droid factory where you can work to assemble your own droid!
Visitors to Batuu can build their own custom, interactive droid equipped with a remote control and Bluetooth technology.
Just like in the Star Wars movies, your droid can be as sleek or as cobbled together as you want it to be. All told, it's an amazing and memorable experience for all ages, especially for families!
3. Wilderness Explorers at Disney's Animal Kingdom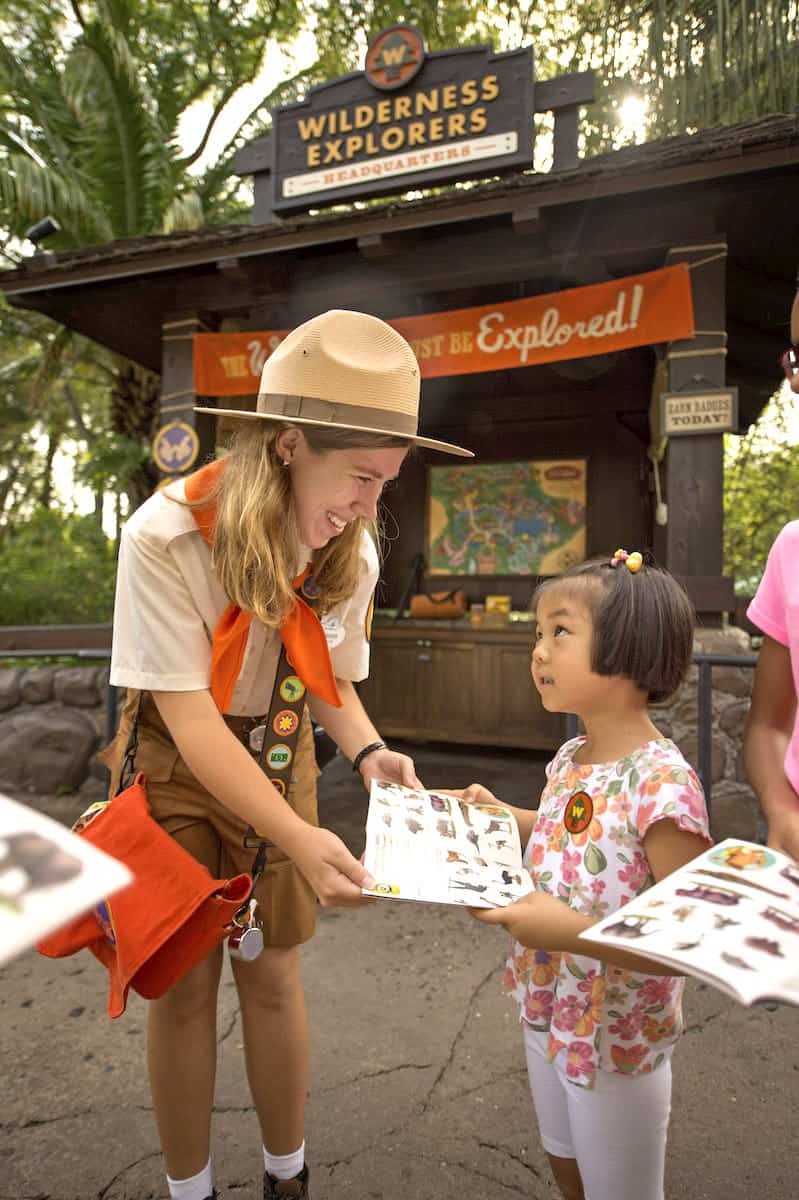 Animal Kingdom at Disney World has everything. If you like thrills, there are ride from roller coasters to safaris. Want to be entertained? Take in one of the incredible demonstrations or amazing stage shows. Ready to relax? You can simply walk around and see the animals.
One extra-fun way to explore Disney's Animal Kingdom with kids is through the Wilderness Explorer program. Inspired by Russell from Disney・Pixar's Up, this program is a series of fun and educational nature-themed challenges for all ages.
The free Wilderness Explorer activities start with picking up a handbook from headquarters. You'll find Wilderness Explorer Troop Leaders throughout the park to guide, assist and educate while you earn your badges.
4. A Pirates Adventure at Magic Kingdom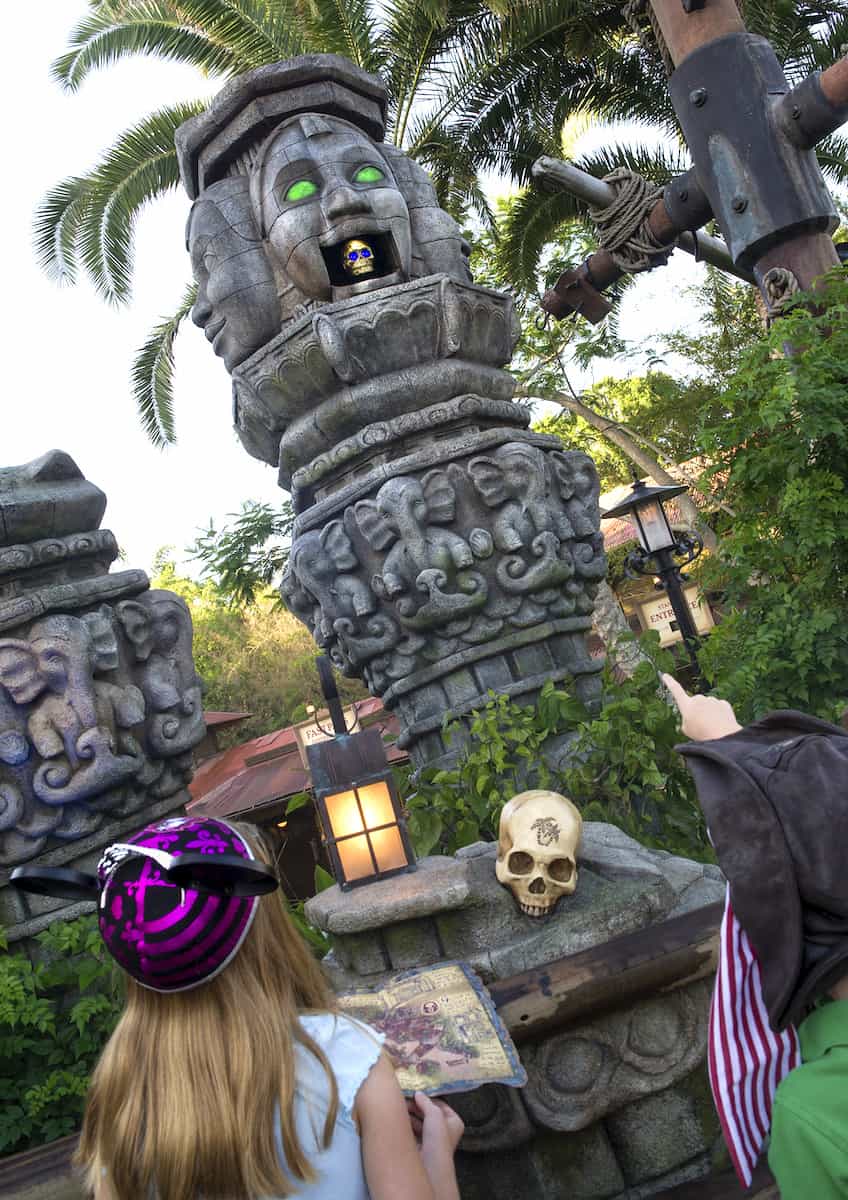 One of the most fun Disney World family activities is in Adventureland at Magic Kingdom. A Pirate's Adventure is another free, interactive scavenger hunt that lets you explore the land and see it in a whole new way.
Hands-on elements let you decipher clues and trigger events in the area. Completing quests earns you collectible cards and you can even earn a Pirates of the Caribbean Fast Pass for participating! Working together to solve puzzles and discover secrets is such a cool element of visiting these Disney Parks.
5. Horseback Ride at Disney's Fort Wilderness Resort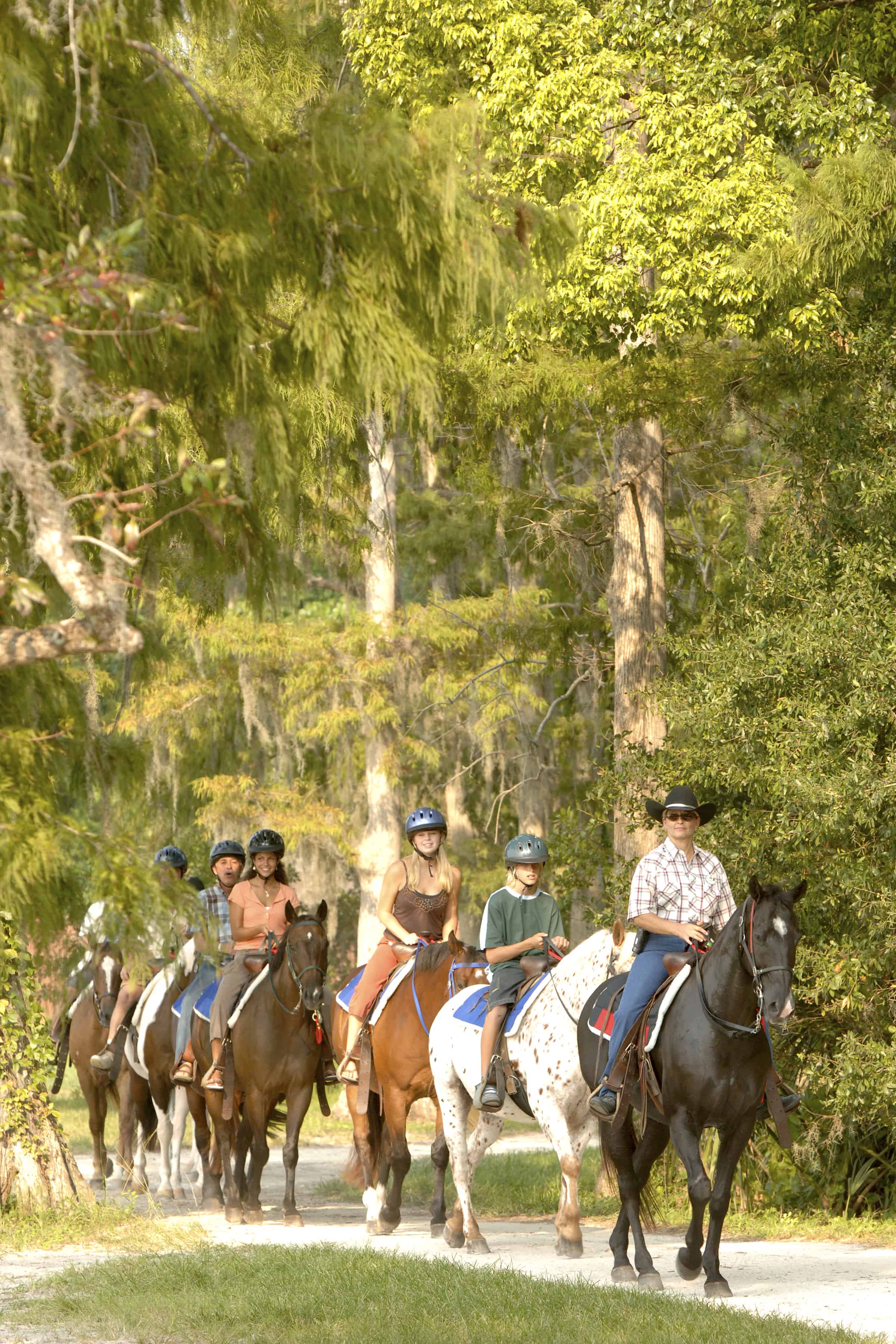 Did you know you can book a family horseback ride in Disney World? Go to Tri-Circle-D Ranch at Fort Wilderness to see and learn about the horses at Disney World. You can explore the stables to meet Cinderella's Ponies and the horses of Main Street, USA.
Want more adventure? Taking the horses out on a trail ride for a guided tour through the area wilderness on horseback is an option for ages 9 and up. Beginning riders are welcome!
This is a fun way to see the land and spot real wildlife like deer, ducks, armadillos and rabbits. The is a 45 minute experience with a price tag of $55 per person.
Did I miss one of your favorite Disney World family activities? I'm always planning a future trip in my mind, so I'd love to hear about it in the comments!