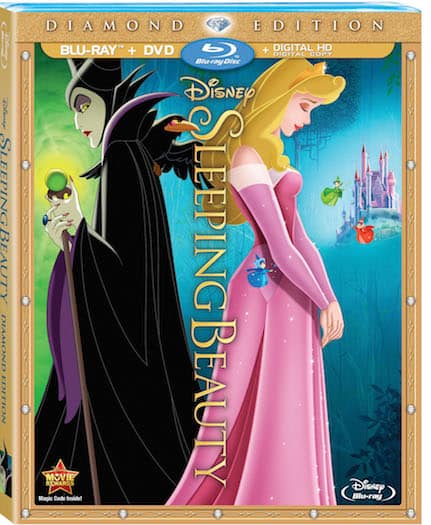 Disney films bring out some strong nostalgic feelings in me. Watching the classic animated movies bring me right back to my childhood. But it's not just that I watched them when I was younger. It's that those movies are just as wonderful as the first time I watched them so many years ago.
Now that I'm an adult with children of my own, I love introducing my little ones to these same movies. I have the hope that the characters and the stories will stick with Haiden and Piper and eventually give them the same feelings of nostalgia.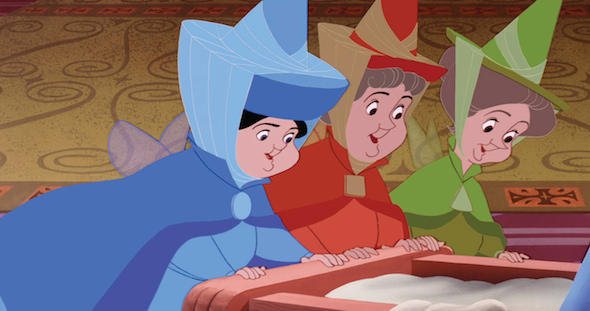 Disney's Sleeping Beauty is the latest movie my kids and I are experiencing together. That experience is enhanced by the fact that we just received Sleeping Beauty Diamond Edition on Blu-Ray, DVD and digital HD. This edition includes all-new magical bonus features and three never-before-seen deleted scenes. It's being released everywhere on October 7th, 2014!
"Sleeping Beauty" tells the wondrous tale of a princess cursed by an evil fairy, protected by three loving fairies and, ultimately, saved by "true love's kiss."

Featuring the voice talents of renowned opera singer Mary Costa as Sleeping Beauty and Disney stalwart Eleanor Audley as Maleficent, the film's vibrant visuals were created by a team that included Milt Kahl and Ollie Johnston, two of Disney's legendary Nine Old Men and an Academy Award®-nominated score adapted from the incandescent music of Peter Tchaikovsky.

"Sleeping Beauty" is the sixteenth animated feature in the Disney animated features canon and was the last animated feature produced by Walt Disney to be based upon a fairy tale. It's the tenth film released as part of Disney's prestigious Blu-ray Diamond Collection.

Creating the ultimate at-home viewing experience, Disney's 2-Disc Diamond Edition Blu-ray Superset (Blu-ray + DVD + Digital Copy) contains digitally restored picture and sound, a digital copy of the film, and a variety of magical new bonus features.

Bonus features include "Once Upon A Parade," in which "Modern Family" star Sarah Hyland tells us the tale of Walt Disney World's new Festival Of Fantasy Parade, "Art of Evil: Generations Of Disney Villains," a legacy piece spotlighting Disney's favorite villain animator and Maleficent creator Marc Davis, and "@DisneyAnimation: Artists in Motion," in which Walt Disney Animation Visual Development artist Brittney Lee goes through the process of creating a three dimensional sculpture of Maleficent completely out of paper.

Additional all-new bonus features include never-before-seen deleted scenes "The Fair" (with deleted character The Vulture,) "The Curse is Fulfilled" and "Arrival Of Maleficent," plus the Beauty-Oke sing-along to "Once Upon A Dream." The Blu-ray Superset also includes classic DVD bonus features and more!
The Sleeping Beauty; Diamond Edition 2-Disc Blu-ray superset with digital copy has an MSRP of $36.99, and will be released on 10/7/2014.
Even better, Sleeping Beauty: Diamond Edition is available for preorder now for just $19.99 and it's eligible for free shipping. That's 46% off the MSRP of $37!
Disclosure: Disney and/or the associated public relations professionals provided the product at no cost to facilitate this review. All opinions are honest and genuine.