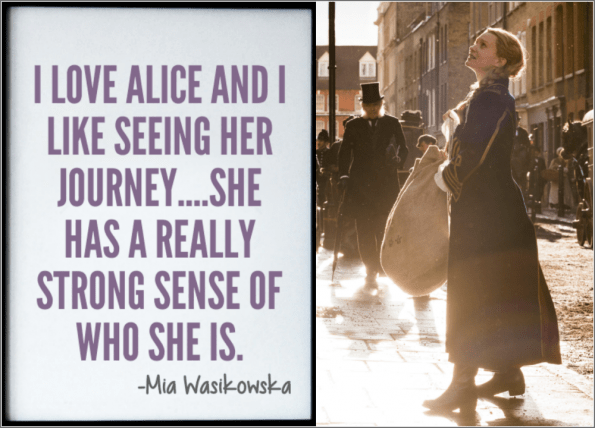 That quote, of course, is Mia Wasikowska talking about what makes Alice Kingsleigh of Alice Through the Looking Glass so special.  As it turns out, Mia Wasikowska is pretty special herself!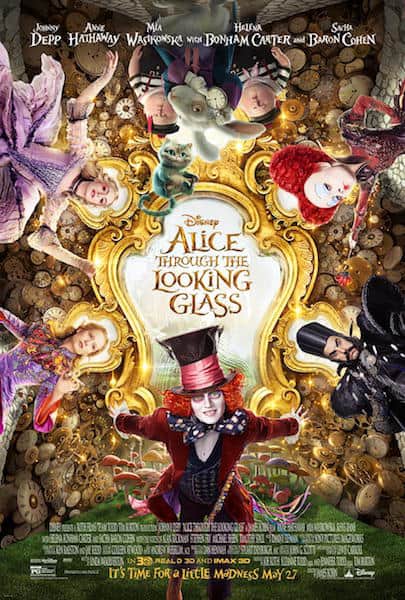 I had the opportunity to interview Wasikowska just hours before the Hollywood red carpet premiere of Disney's Alice Through the Looking Glass.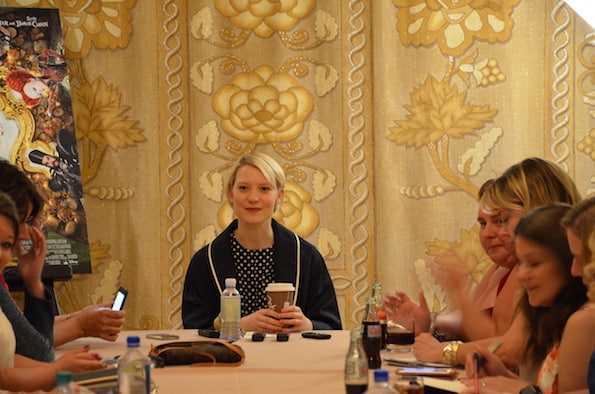 With her Australian accent, delicate features and quiet demeanor it's hard to describe her as anything but lovely. But I'd definitely add confident, successful and charming to everything Mia Wasikowska was during the interview!
 Mia Wasikowska Interview for Alice Through the Looking Glass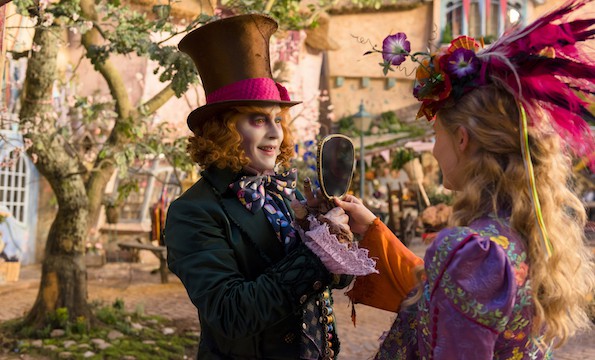 What is your favorite part of Alice Through the Looking Glass?
I really like the scene when I see the Hatter in the marketplace. I think it's so sweet. It has such an essence of the original book to it [Alice Through the Looking Glass by Lewis Carroll] with the whole abstract, bizarre nature of it.
Alice has changed a bit since Alice in Wonderland. How did it feel stepping back into the role with these changes, with the years that have passed?
It was great. I love alice and I like seeing her journey. I think in the first film she was still a little uncomfortable and trying to bridge the gap between knowing who she is on the inside and being able to be that on the outside. In Alice Through the Looking Glass she really has a strong sense of who she is. She manages to hold on to that sense of being worth more than what people want of her, which I think is really great and important for young girls and boys everywhere.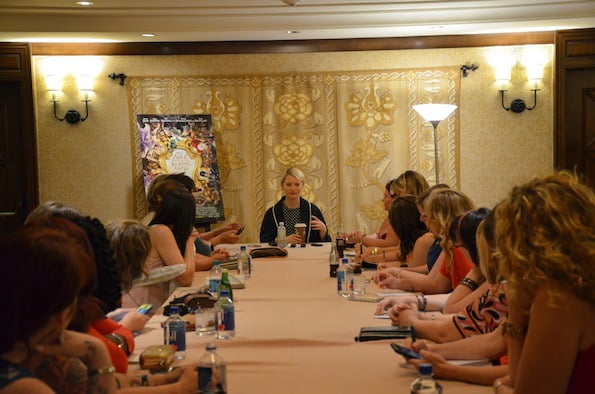 There are so many incredible quotes in Alice Through the Looking Glass. Is there one that resonated with you more than others?
There are so many, but I do like the message of time; how you can't change the past but you can learn from it. I think really deeply understanding that is the best way to live your life and be in the moment. To not be fixated on trying to change something that's already happened. 
You have lots of relationships with the other characters in the movie. Is there one that stood out more or one that was your favorite?
I do like the relationship with Alice and Time. I think Sacha plays a confident idiot very well. He's like this old powerful loser in a way, and Alice is the only one that isn't scared enough to call him out on how he doesn't make sense. 
I also like that she has no fear in approaching anyone.
I also really like the scenes with The Hatter. When you're filming a film like this and it's green screen for five months, you spend a lot of time [alone]. The more enjoyable days was when it was those really lovely scenes between the two of us.
Alice is such a great role model for young girls and young women. Is there a particular message you'd like for girls to take away from Alice Through the Looking Glass?
Alice seems to have this innate sense of who she is. Even though she's got all these challenges and people always questioning her, she manages to hold onto that strong sense of herself. She has a sense of not caring about what other people think.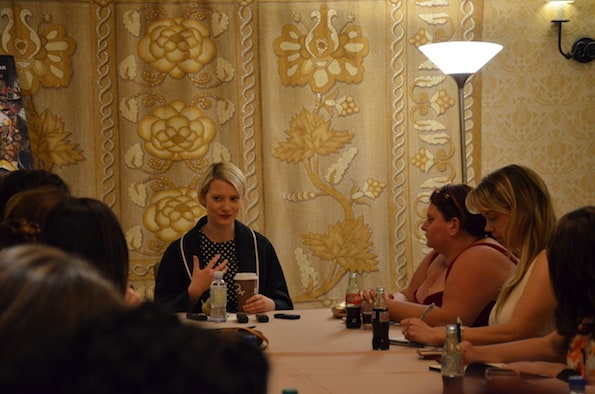 What was the last book you read? 
I'm reading If on a Winter's Night a Traveler, which is really good. I really love the Elena Ferrante series, the Neapolitan books. They're great.
What was it like working with Johnny Depp and how was it different than the first time?
It was great. The main difference was just that I knew him before and with with all the cast, I had that level of familiarity with them and that was really nice. We all sort of knew each other and that always helps stepping into an [abstract] project like this.
[Johnny Depp] is such a wonderful person, a lovely, sensitive person and I love that he's so creative. All his characters are very, very different but they're also distinctly his own characters. You always know a Johnny Depp character. He's great.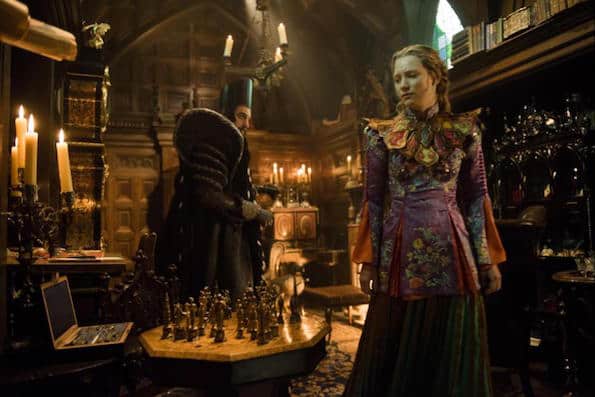 What was it like working with Sacha Baron Cohen? 
I think there's like a six hour version of the film because he improvises a lot and he's quite ambitious about it. I'm not sure how he thought half of that was going to get in a Disney movie, if you're at all familiar with his style [laughing]. It was very entertaining. Every day was something completely different. He's very smart and really funny. 
Do you have a mentor or someone who inspires you? 
I have lovely friends, and I've been super lucky to work with really wonderful people in the film world. 
I also make sure I keep connections with people in my life who've known me for a long time. That's really important. My grandma, my mom and my older sister are really important to me. 
In the film business there are so many wonderful people like Julianne Moore is such a brilliant actress. She's done so well at doing really interesting films and also having a great home life.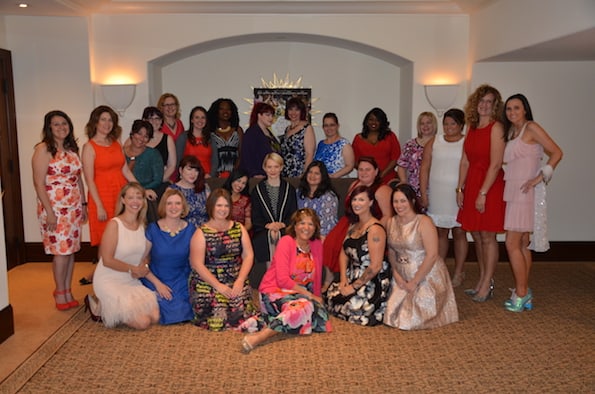 There's a lot of Mia Wasikowska in her character in Alice Through the Looking Glass. It  was fantastic meeting her and seeing everything inside of her that made her Alice!
Read all about my experience at the red carpet premiere of Alice Through the Looking Glass.
Watch the official trailer for Alice Through the Looking Glass now:
Follow Disney's Alice Through the Looking Glass on these social media pages:
Disney's Alice Through the Looking Glass opens in theaters everywhere on May 27. Get your tickets today!