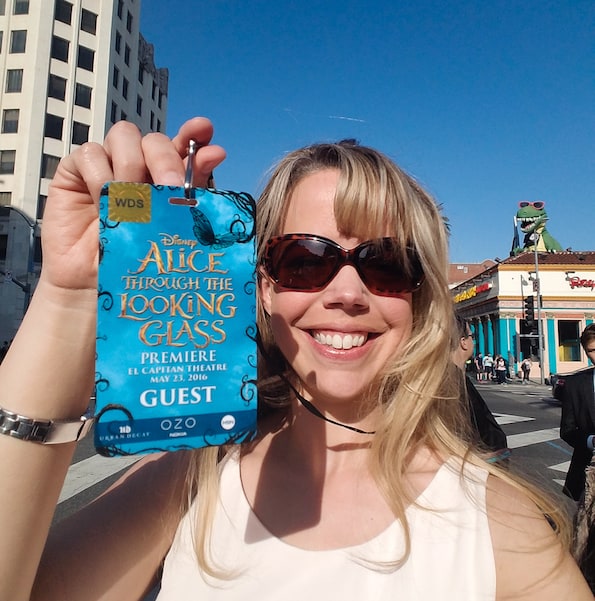 A few weeks ago I received one of those one-in-a-lifetime emails: the invitation to attend the red carpet Hollywood premiere of Disney's Alice Through the Looking Glass!
In the time between receiving the invite and actually flying to Los Angeles my family has gone through an unexpected and major change that left all of us reeling. That change made me want to do two very different things: hold my family close and escape to a Disney happy place to take my mind off everything happening at home.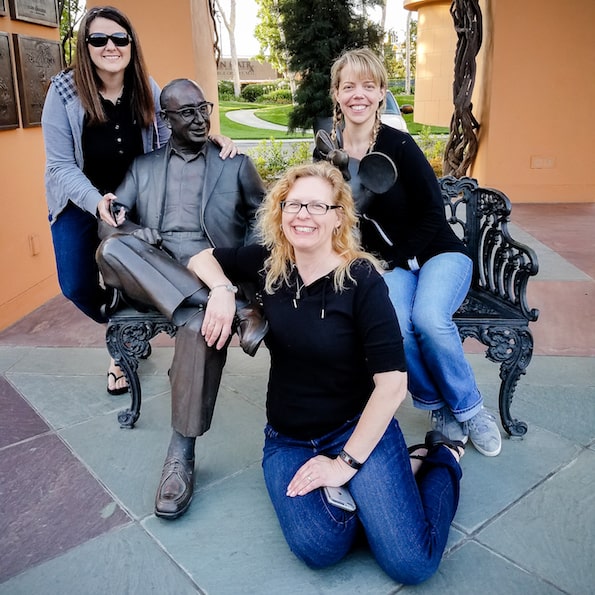 On top of a Disney movie premiere waiting for me in LA, there was something else I really needed: the open arms of some of my best friends who would also be on the trip.
I can't explain how grateful I am that my husband insisted that I still go and how thankful I am that my mom made it possible by watching Haiden and Piper.
I don't think there's a movie that spells out "escape from reality" more than Alice Through the Looking Glass, and the Wonderland theme of the movie premiere couldn't have been more perfect.
From the moment I was able to even look at the red carpet set up on Hollywood Boulevard it was clear that this was going to be a special event: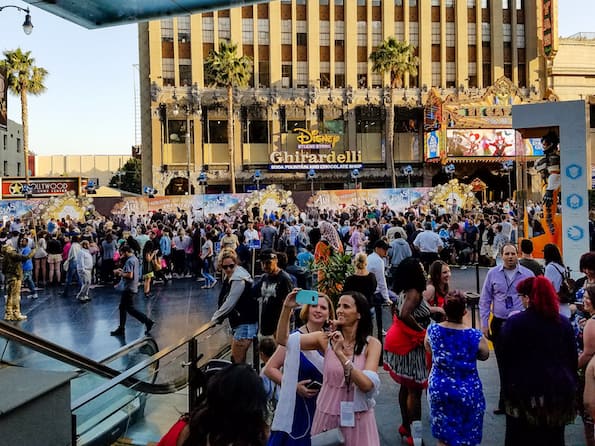 But the experience was taken to an entirely different level when we were led to the very front row to watch Pink perform two songs from the Alice Through the Looking Glass soundtrack!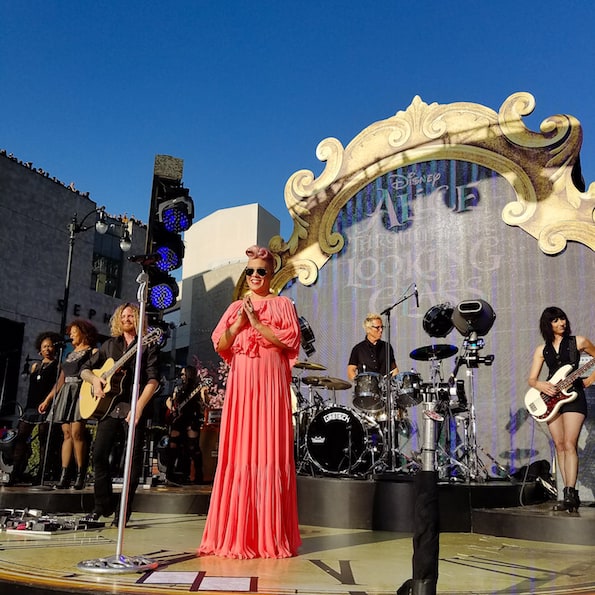 Pink performed Just Like Fire and White Rabbit for Jimmy Kimmel Live and the movie premiere. The other bloggers I was with were just as excited as I was to be so close to such a talented performer!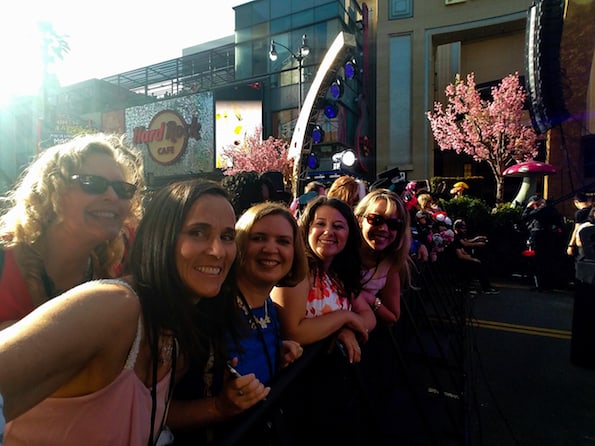 After Pink's performance it was our turn to walk the red carpet.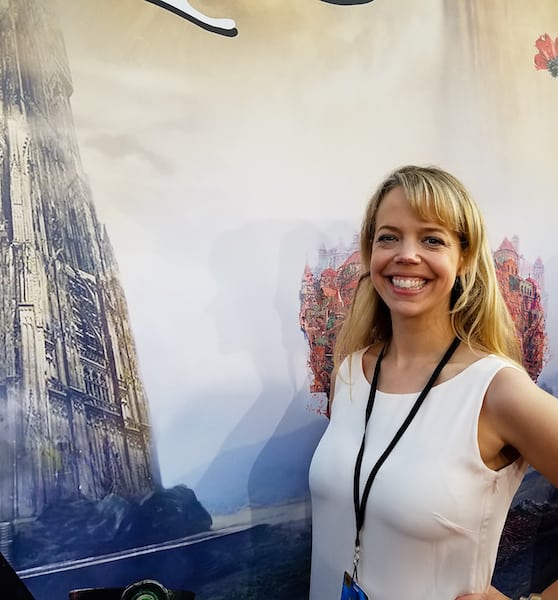 I have to say, I tried really hard to be in the moment instead of worrying about the best pictures or getting a glimpse of talent along the way, but it was awfully hard to avoid it when the stars were just so close!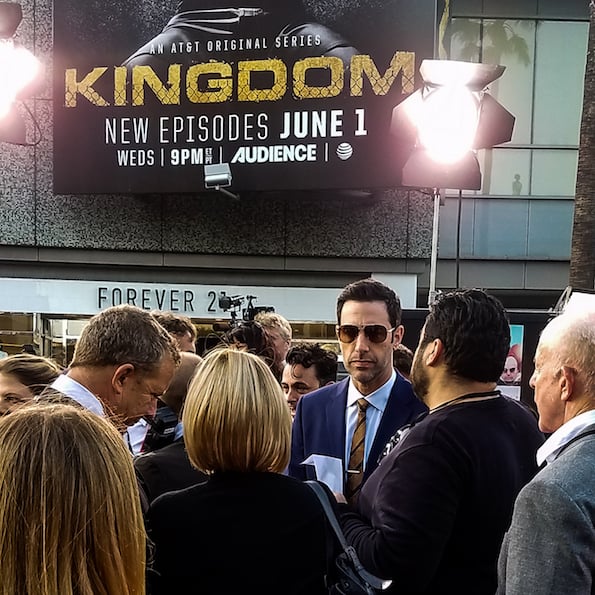 I spotted Sacha Baron Cohen within seconds of stepping onto the red carpet. That's my picture above, but Disney's photographer got a great shot of him:
Johnny Depp was also surprisingly easy to see. I didn't get close, but I did get a picture of him!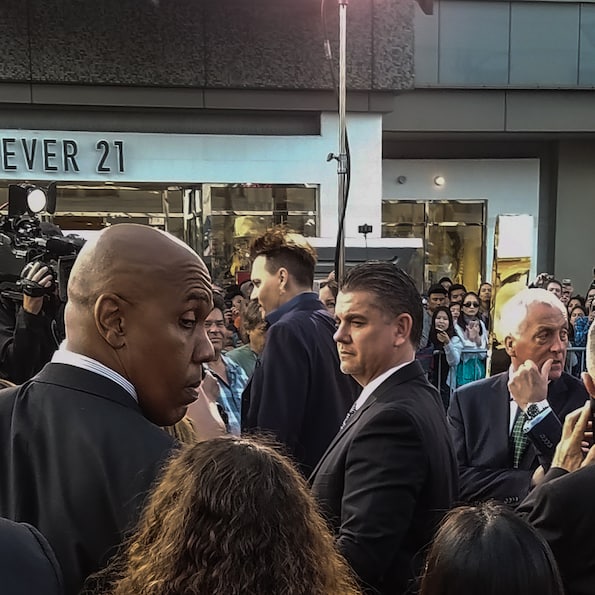 Of course, the official photographer had a much better photo for me to share!
Before I left the red carpet I had to take a picture with Chrysa, of my best friends and someone I've attended every single red carpet with: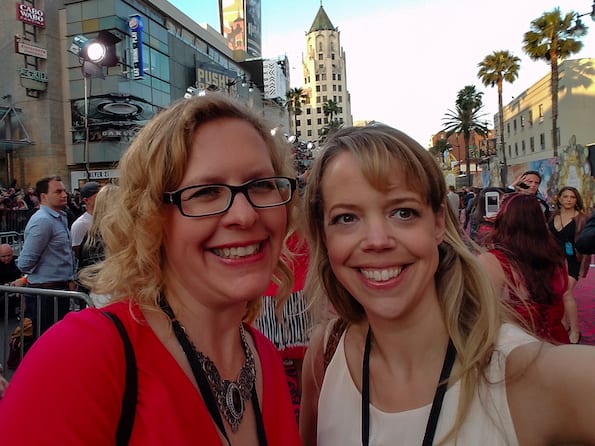 After walking the red carpet we screened Alice Through the Looking Glass with the people who actually made the movie, then headed to the premiere after-party.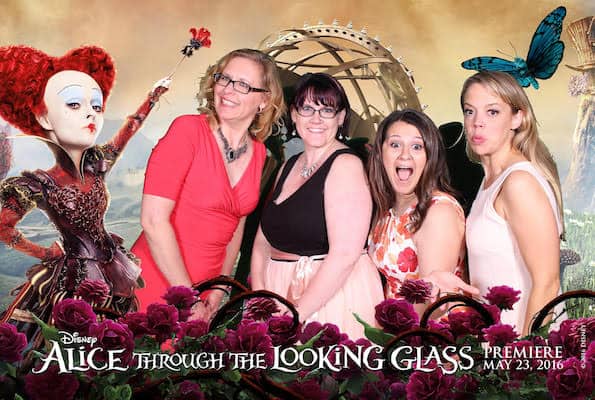 I regret not taking any decent pictures of the party following the premiere, but my friends and I did get that fun green screen portrait and a great memory to hold onto!
The Alice Through the Looking Glass premiere was a magical experience. You can see the same magic in the movie when it opens on May 27th!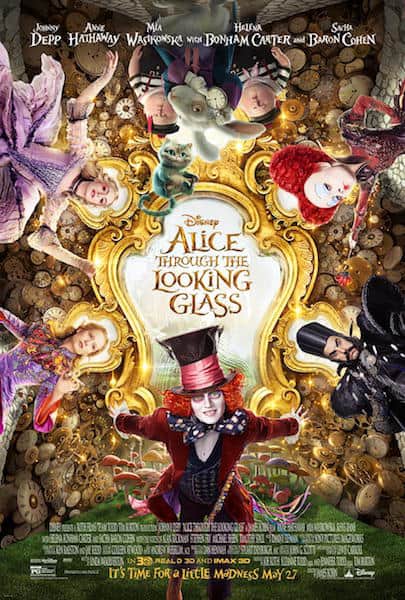 Update: Here's Pink's full performance of Just Like Fire on Jimmy Kimmel Live:
https://www.youtube.com/watch?v=GXtr6Mzthsw
If you haven't already seen it, watch the official trailer for Alice Through the Looking Glass now:
Follow Disney's Alice Through the Looking Glass on these social media pages:
Disney's Alice Through the Looking Glass opens in theaters everywhere on May 27. Get your tickets today!