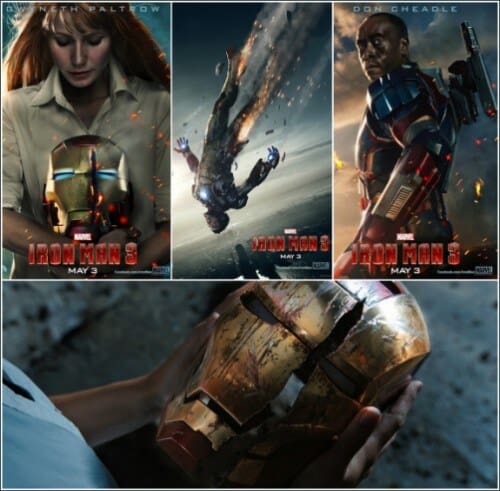 Late last week I was shopping at Target, juggling my mobile coupons, the Ibotta app and Shopkick trying to save as much as possible when an email notification flashed across my phone screen: Disney and Marvel Invite You to Los Angeles…
I think I stopped breathing for the time it took to open the message and verify that it was, indeed, a real invitation to go to Los Angeles in late April to take part in not only the Hollywood premiere of Iron Man 3, but a handful of other amazing experiences! While in California, 24 other influential bloggers and I will:
* Attend the Hollywood premiere of Iron Man 3
* Interview Iron Man 3 cast members
* Tour the world famous El Capitan Theater and El Capitan Soda Fountain
* Visit Madame Tussauds Wax Museum and see the Tony Stark wax figure
I'm exhilarated at the very idea of being invited to such an event, and I'm beyond thrilled that I'm able to go! Both Iron Man and Iron Man 2 opened #1 at the box office and spent weeks in the top 3 box office films. Iron Man 3 is going to be huge, and I have no idea what to expect! Some of the many questions that are floating around in my head include, What am I going to wear? What celebrities will I see? What celebrities will I get to interview?
I would love to connect with you as I share more about the trip, the movie premiere and all the other experiences on various social media channels! Follow me at the links below:
@BabySavers on Twitter
BabySavers on Facebook
BabySavers on Instagram
BabySavers on Pinterest
You should also follow the hashtag #IronMan3Event on Twitter to see updates from everyone attending the event!