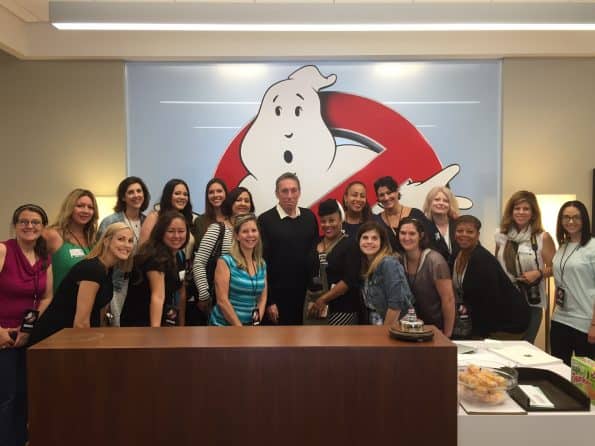 Just last week Sony flew me to LA for a special Ghostbusters press junket. They packed some really fantastic items into the three days I was there, and I'm excited to share all the details with all of you!
Ghostbusters is in theaters everywhere on July 15th. Get your tickets now! 
While I was in LA, I got to do several really fun Ghostbusters related activities. I screened the movie, interviewed the cast, and toured Ghost Corps on the Sony Lot!  Ghost Corps is a production company founded by Ivan Reitman (producer of Ghostbusters) and Ivan himself showed us around!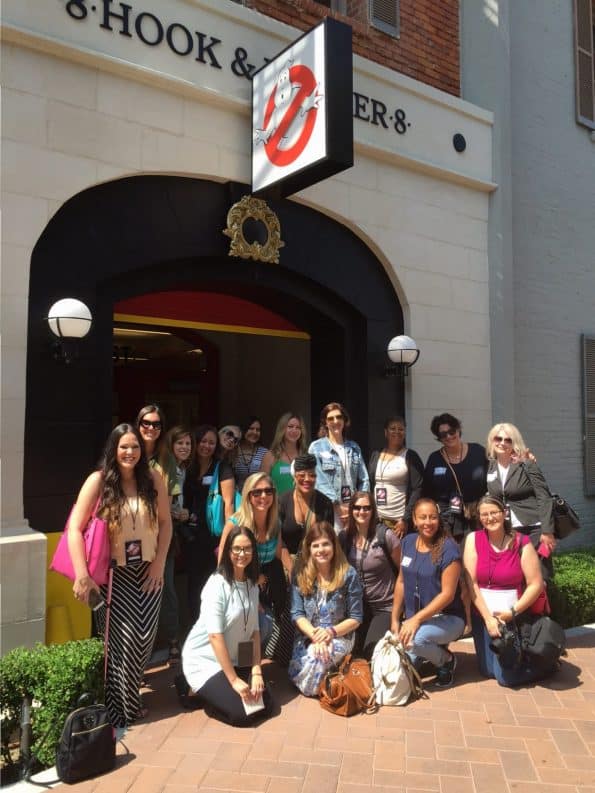 Although the Ghost Corps offices are pretty new, there was a great feeling of nostalgia there.  The exterior is decorated like the famous Hook and Ladder Company #8, which is where the characters in the original Ghostbusters worked.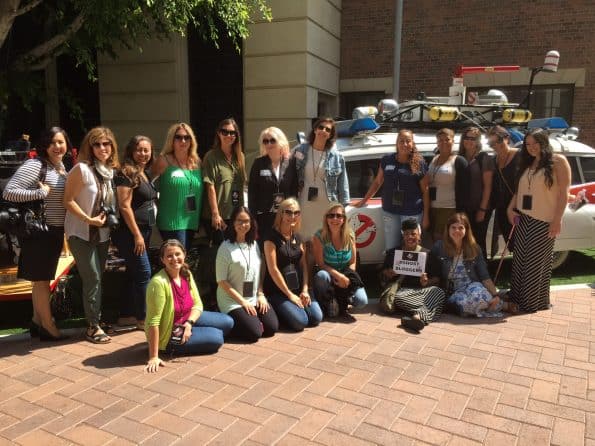 The original Ecto-1 was sitting right outside, so we couldn't walk by without stopping for a photograph with it.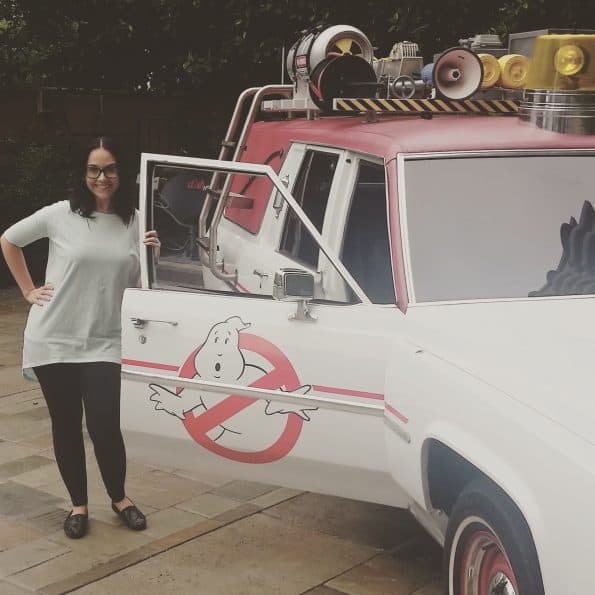 The Ghost Corps office is filled with memorabilia from the original Ghostbusters films and the brand new Ghostbusters!  There are glass cases filled with toys, including some of the new toys available for the new movie.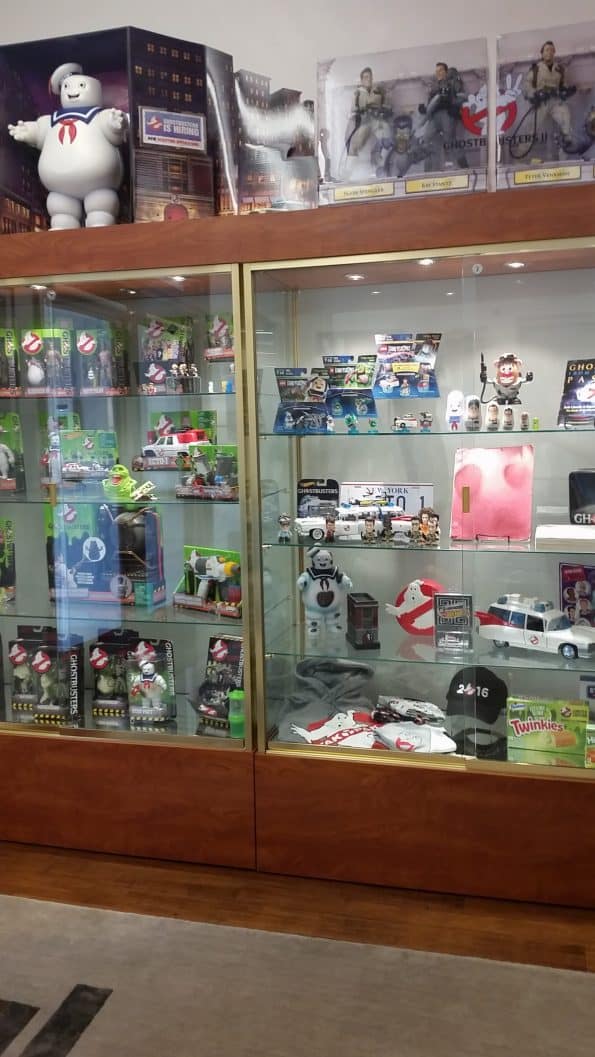 I wanted so many of the items in that case for myself, and I wound up purchasing a few Ghostbusters souvenirs before leaving the lot.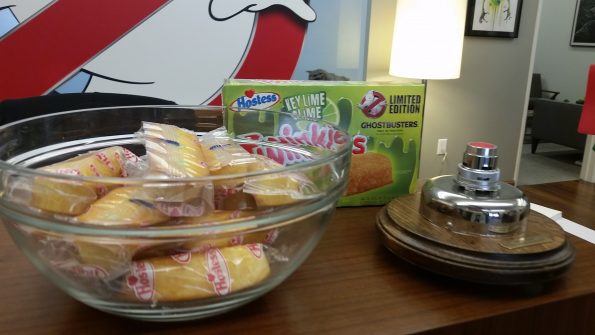 At Ghost Corps front desk there is a buzzer created by a Ghostbusters fan plus a bowl full of Key Lime Slime Twinkies.
Ivan and the staff at Ghost Corps really enjoy seeing how passionate fans are about the franchise.  He told us that there are 300-500 Ghostbuster Groups worldwide, most of which are charity based.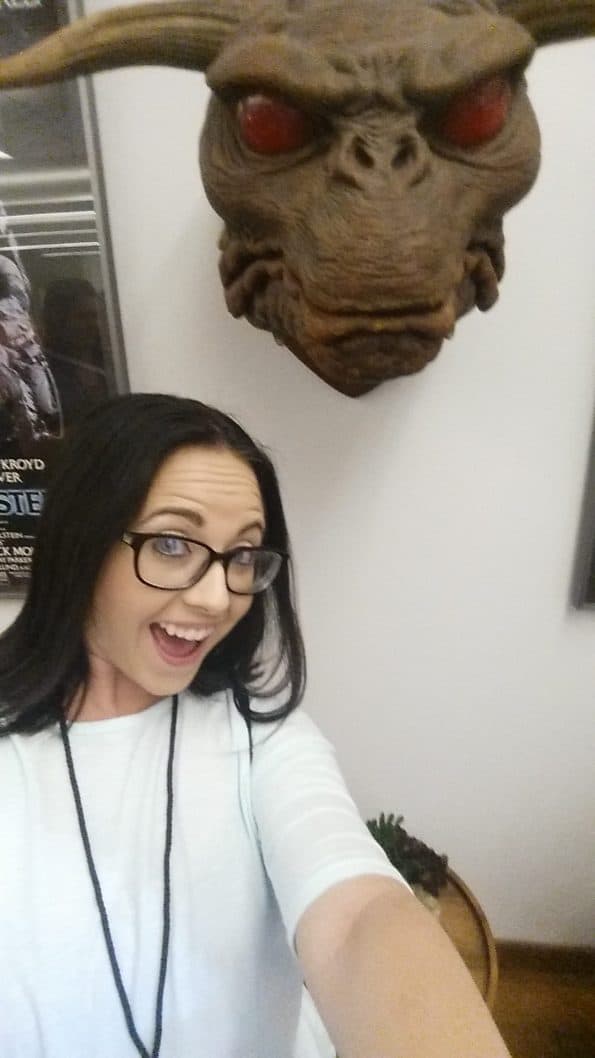 Do you remember this guy?  I couldn't resist taking a selfie with one of the Terror Dogs from the movie.  Super scary!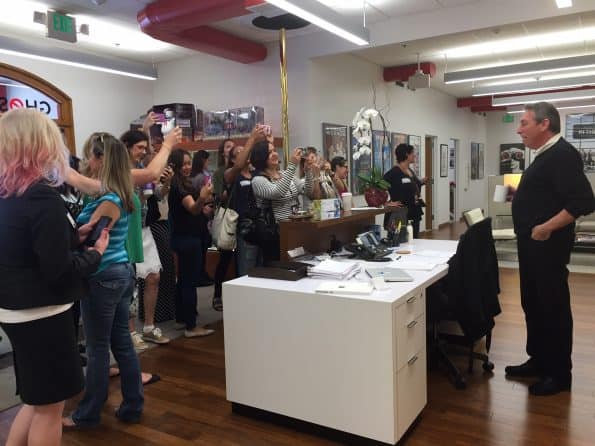 While we had lots of questions for Ivan, he wanted some feedback from us on the movie.  He mentioned that although some kids might be afraid of ghosts, the fact that the Ghostbusters can trap the ghosts and be in control makes them a little less fearful.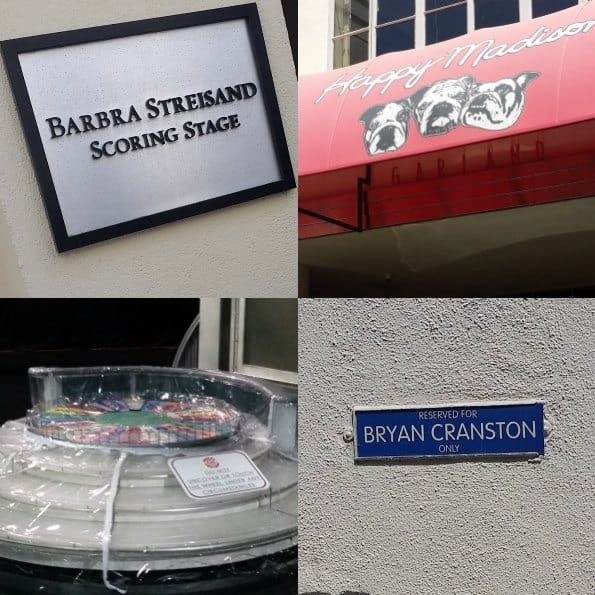 We also got to take a really fun and informational walking tour of the Sony Lot while we were there.  It was amazing to see some of the historic buildings and learn what they were formerly used for and what they are currently used for.
We walked onto the Barbara Streisand Scoring Stage, walked through the actual set of The Goldbergs (no photos allowed), sat in the audience seats on the Wheel of Fortune stage, saw Adam Sandler's Happy Madison offices, scoped out celebrity parking spots and more!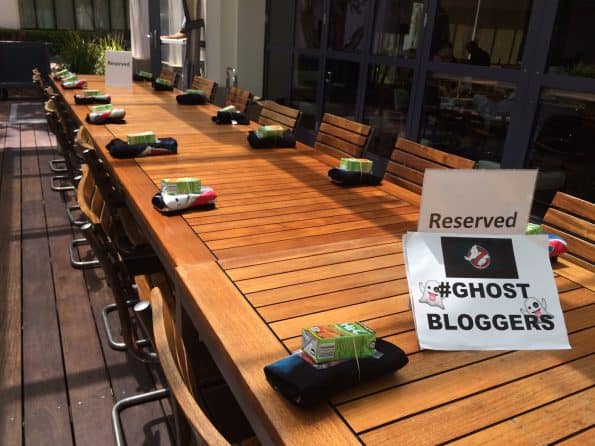 The day at Sony wrapped with a delicious lunch at the Sony Commissary with our own reserved #Ghostbloggers table.  Our place settings included a glow-in-the-dark Ghostbusters shirt, a box of Ecto Cooler, and my very own Ghostbusters pin!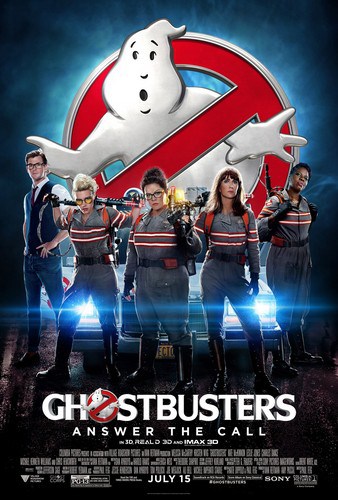 Follow along with our coverage of the new Ghostbusters movie by searching for the hashtags #Ghostbloggers and #Ghostbusters on social media!
Ghostbusters opens in theaters everywhere on Friday, July 15th. See theater showtimes and get your tickets now!