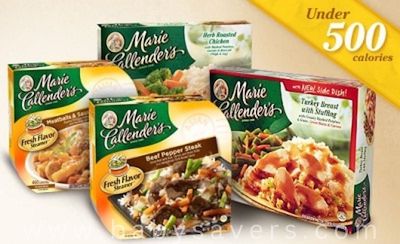 One of the first words I'd use to describe any mom would be busy. Whether you work outside the home or care for your kids all day, I'm pretty sure there are some days where the important, everyday things you should be doing fall to the wayside. For me, that thing is lunch.
Do you ever forget to eat a meal? How do you grab a healthy and fast meal that fits into your busy day? 
Before I had kids, I was a full-time professional who ate a frozen entree for lunch almost every day. I loved that I could bring five lunches to work on a Monday, store them in our floor's freezer, and not have to worry about remembering to pack my lunch every day for the rest of the week.
Now that I'm mom to two, I'm surprised that I still need a solution to remember to eat my meals! Taking care of my little ones and my home, along with a  a packed "to do" list almost every day, means that there are times where the clock strikes two and I realize the only food I've had to eat is a granola bar and two cups of coffee.
Once I realized that my borderline unintentional starvation might start affecting my overall well-being,  I decided to go back to my roots as a working girl and keep a supply of healthy, substantial frozen meals at the ready in my freezer.
Marie Callender's has 34 different frozen entrees that provide a tasty, satisfying meal of 500 calories or less! With over 30 choices of meals, I'm pretty sure you'll find something you like. I received a coupon for a free meal, so yesterday I tried the Smoky Cheddar Mac & Uncured Bacon meal. It's very rich, VERY smoky and it's a surprisingly large portion or pasta, cheese and bacon for only having 340 calories!
The meal took 4 minutes to cook and another few minutes to cool down. Meaning I could heat it and eat it in the time my own little ones were having lunch.
The best part? The Smoky Cheddar Mac entree was way more satisfying than a granola bar 🙂
Moms: What's your trick for making sure you eat a healthy lunch?
This post was written for Marie Callender's. I'm collaborating with The Motherhood on n their behalf to spread the word about this important topic. While I did receive payment for this post, all information, thoughts and opinions are 100% true.