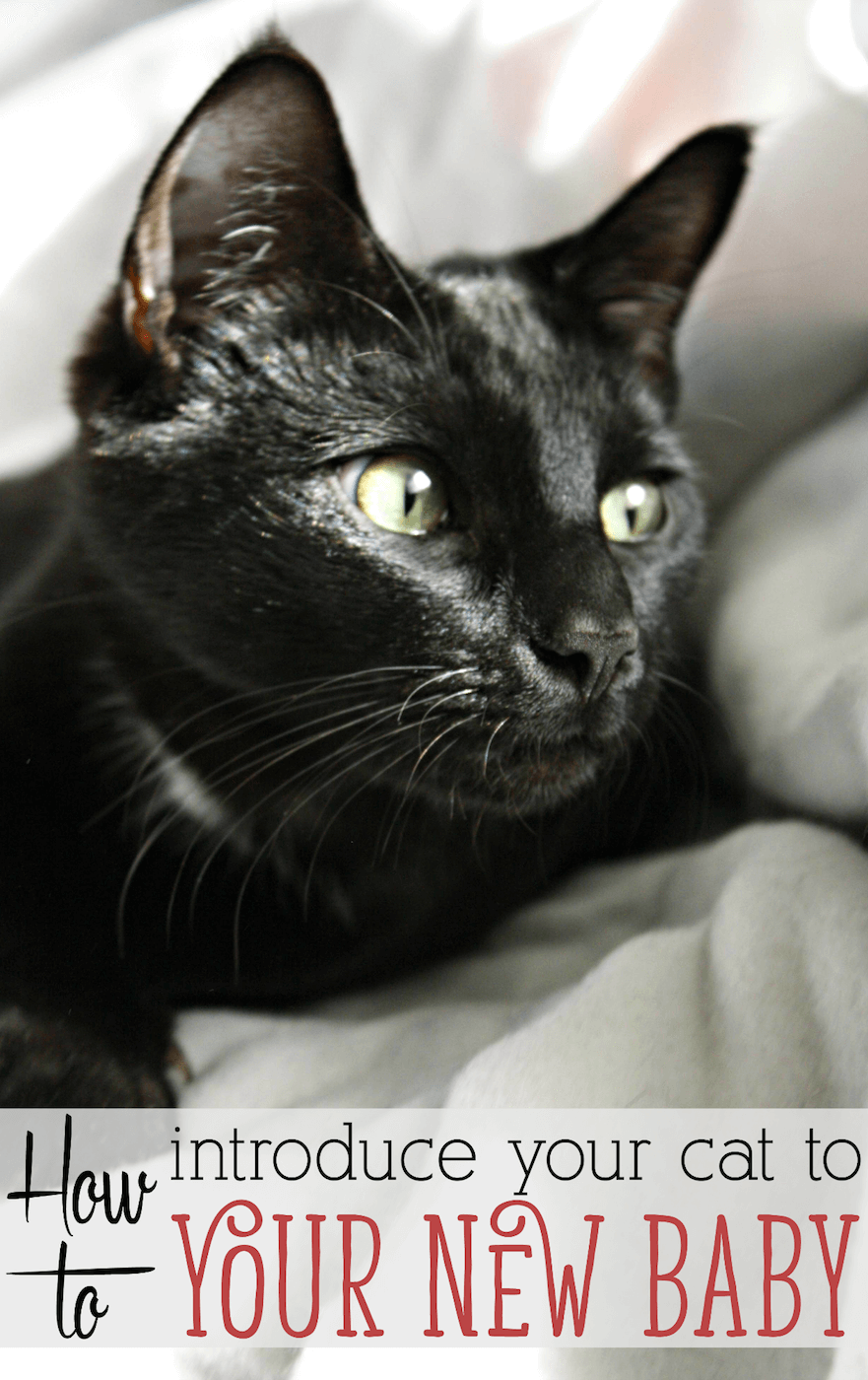 The old saying "change isn't easy" should be multiplied by 10 when talking about changing anything that has to do with cats.
Cats are picky, and I think my two kitties, Belle and Nova, are two of the most finicky felines in existence. I take full responsibility — each of them has been spoiled since the day she was brought into our home!
I've had my cat Belle for almost 13 years, and Nova has been with us for almost as long. Because of this, I know that changing up anything in their lives is a huge challenge.
For a pregnant mom who's worried about everything, that challenge of how to introduce your cat to a new baby can seem terrifying!
Here are a few tips for how to introduce your cat to your new baby:
Think gradual. Whether it's a new food, a new litter box or a new baby, cats should slowly be introduced to any change.
Start early. Set up the baby's crib, changing table and the rest of the nursery as soon as possible. Cats are curious, so let her explore for a few weeks to make her feel safe around all the new items.
Play recordings of baby sounds to acclimate kitty to the new sounds your infant will make.
About a month before baby arrives take large pieces of cardboard and cover one side with double-sided  tape. Put the cardboard sticky side up in the crib, on the changing table and anywhere else that's off-limits to your cat. One or two jumps onto the sticky surface should deter her for the long-term.
Adjust your cat care routines a few months before the birth. If you anticipate feeding, grooming or sleeping adjustments give your cat time to switch up her expectations.
Try to have a hospital visitor drop by your house with one of baby's used receiving blankets. Let kitty sniff and investigate it.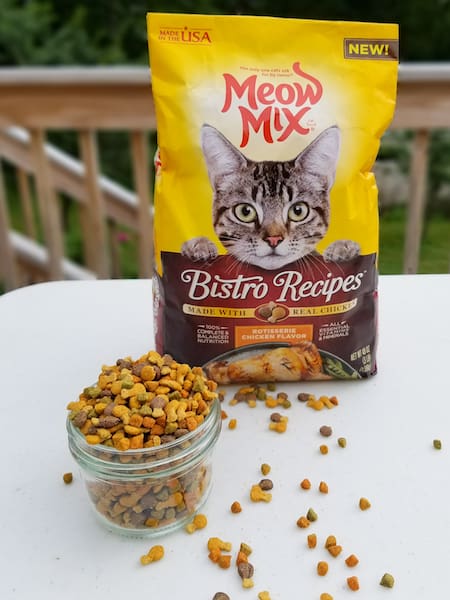 We all know that change is a part of life, but changing cat food can be a great experience for your feline!
When it became time for Belle and Nova to start eating a different kind of cat food, I went to Walmart and purchased new Meow Mix Bistro Recipes in Rotisserie Chicken flavor.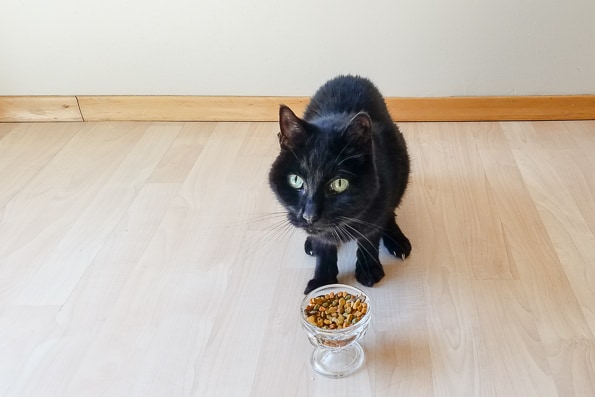 On top of being finicky, my kitties are also foodies, so choosing this particular food was a no-brainer. Meow Mix Bistro is a new line of bistro-inspired dry cat food and there are several qualities that make it perfect for my cats:
It's made in the USA.
The Rotisserie Chicken Flavor is made with real chicken and the Grilled Salmon Flavor is made with real salmon. Both varieties use Bistro recipes.
It offers 100% complete and balanced nutrition with all the essential vitamins and minerals.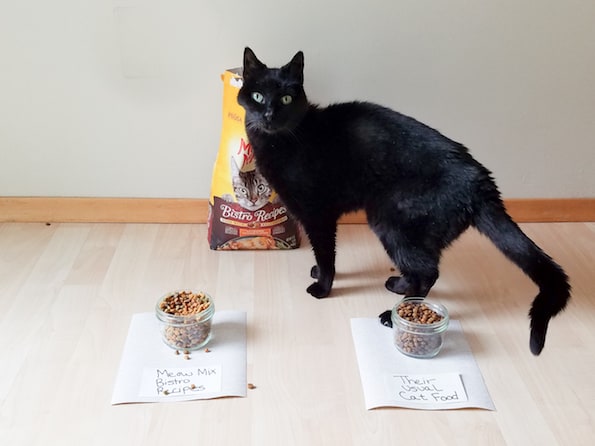 Of course, the most important thing is that the cats like it, and I have solid proof that they do! Check out the video below to see how Belle and Nova reacted to their first taste of Meow Mix Bistro Recipes!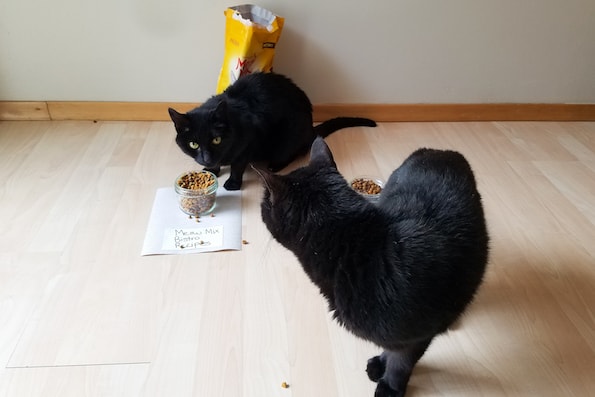 Meow Mix Bistro Dry Cat Food can be found at your local Walmart and will also be available on Walmart.com soon. For now, you can learn out more about Meow Mix Bistro Recipes.
Now that you've seen how much my cats love their change to Bistro Recipes, do you have any tips for helping cats adjust to other changes? I'd love to hear your ideas in the comments! 
This is a sponsored conversation written by me on behalf of The J.M. Smucker Company. The opinions and text are all mine.