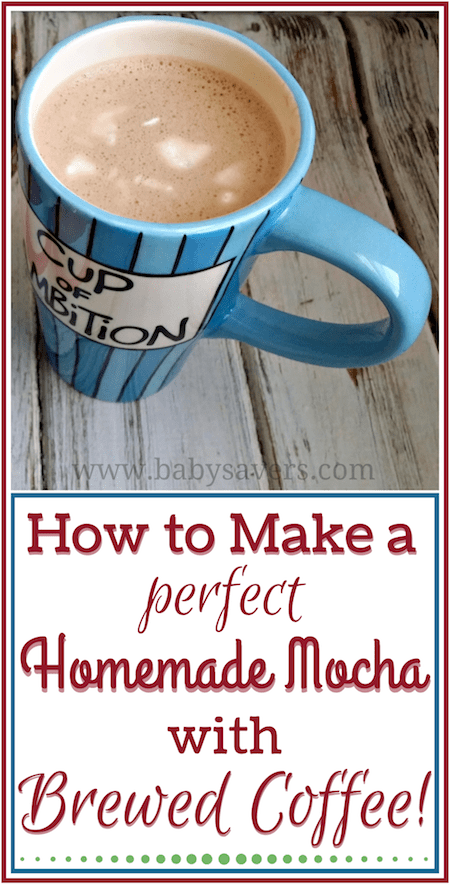 I mentioned in my How to Make Marshmallow Fluff post that since I've learned how to make a homemade mocha I've had one almost every morning.
I love that I learned how to make a homemade mocha that doesn't require espresso. It actually starts with a cup of brewed coffee. Since I connected with Cross Country Cafe for my K-cups, I've been stocked up with plenty of coffee available for my homemade mochas!
Doing a review for Cross Country Cafe started out with the contact from the business asking me what kinds of coffee I liked. I'm sure I presented at least a slight challenge with this response:

But Cross Country Cafe has such a huge variety of K-cups that you can actually find a large diverse selection of simple medium-blend coffee (as well as hundreds of other brands and flavors)!
I didn't know a thing about Cross Country Cafe before I spoke to the poor woman who put up with my nondescript, open-to-all-sorts-of-interpretation coffee preferences. When I started checking out their website, there were two things that I knew I wanted all of you to know:
Cross Country Cafe has a fantastic best price guarantee: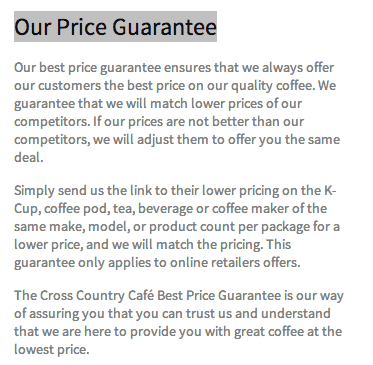 Cross Country Cafe also has a great quality guarantee: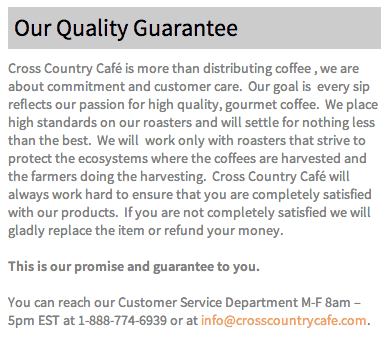 It was just a few days later when I opened my door to find a big box on my doorstep. I very nearly squealed when I opened the box and found four different kinds of K-cups! Not only did I not expect nearly 100 K-cups, I didn't expect them to arrive so quickly! But their shipping policy assures me I didn't get any sort of special treatments:
Our goal is to have delicious K-cup, pod and ground coffee delivered right to your door in the fastest manner possible! In most cases your coffee will be packaged and shipped within 24 hours of your order (except for Friday orders and holidays). We ship priority mail to all 50 states. We apologize at this time we are not able to ship to Canada.
So Cross Country Cafe ended up sending me these: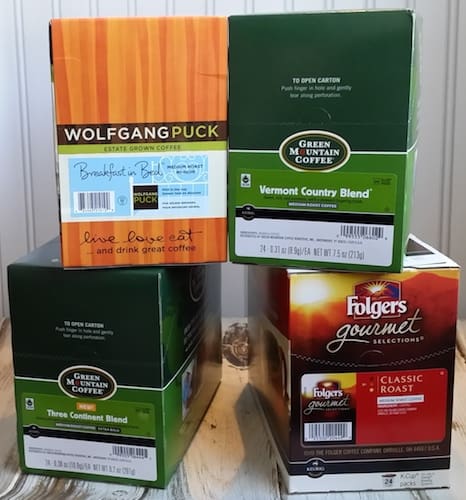 Wolfgang Puck Breakfast in Bed :: This is a medium roast coffee with bright and fresh aromas and a delightfully smooth taste that sets you up for the day ahead. Wolfgang Puck stands for great quality and that is what you get in these Breakfast in Bed K cups.
Green Mountain Coffee Vermont Country Blend :: A mixture of light and dark beans. The result is coffee that is sweet, rich and aromatic, with a pleasant lingering finish. This coffee is one of our most popular blends.
Green Mountain Coffee Three Continent Blend :: A medium roast, extra bold coffee brought to us by the experts at Green Mountain coffee. Three Continent brings the best of three amazing coffee beans- Sumatran, South American and Ethiopian creating a sweet, smooth Keurig Kcup coffee with a hearty body.
Folgers Gourmet Selections Classic Roast :: The original mountain grown classic coffee is now available in a Keurig K-cup!
As a mom who just needs a simple cup of coffee in the morning (or coffee to make a homemade mocha!) I loved every single one of these K-cups!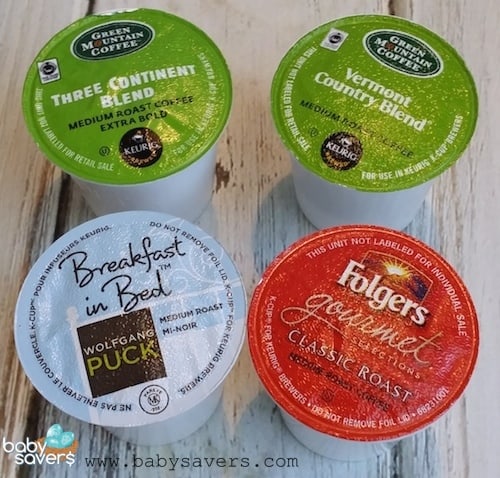 I decided to try the Wolfgang Puck Breakfast in Bed variety first because the packaging was my favorite. I just loved the light blue colors!
Honestly, I'm not a coffee connoisseur. I can usually tell the difference between light and dark roasts, and that's about it. The Wolfgang Puck Breakfast in Bed blend, however, had a deliciously smooth quality that I don't think I've ever experienced in coffee!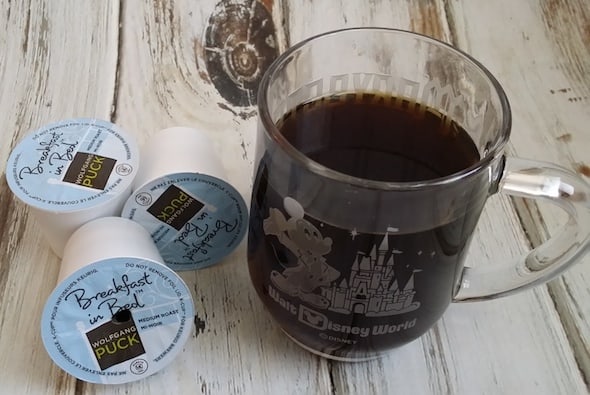 As far as the rest of the varieties, they were all very good, but I can honestly say that the Wolfgang Puck Breakfast in Bed was my favorite, and the Folgers Gourmet selections was second best. I guess there's a reason that brand has been around for so long!
The two Green Mountain Coffee varieties were quite good, but a bit on the heavier, darker side for me. That really wasn't a problem, though–darker coffee makes better homemade mochas!
How to Make a Homemade Mocha with Brewed Coffee
Ingredients:
Directions
Combine the marshmallow fluff, half and half and the hot cocoa powder in the bottom of a large mug. Add the boiling water and stir until the fluff and cocoa mix are dissolved. Slowly pour in hot coffee and stir (I just put the mug underneath my Keurig brewer and brew an 8-ounce cup of coffee on top of the mixture).
Let stand for 30-60 seconds to let the foam rise to the surface. Enjoy!
Cross Country Cafe has a huge variety of K-cups at seriously great prices, and they're not limited to just coffee! Grab regular coffee, decaf coffee, tea, cocoa and other offerings. If you don't have a Keurig, you can check out their selection of Keurig and pod brewers. If you have another single-serve brewer you can also check out Cross Country Cafe's coffee pod offerings!
Disclosure: Cross Country Cafe provided the coffee used in this article. Above links may be affiliate links, which support this site at no cost to you.