This post brought to you by Walmart. The content and opinions expressed below are that of Babysavers.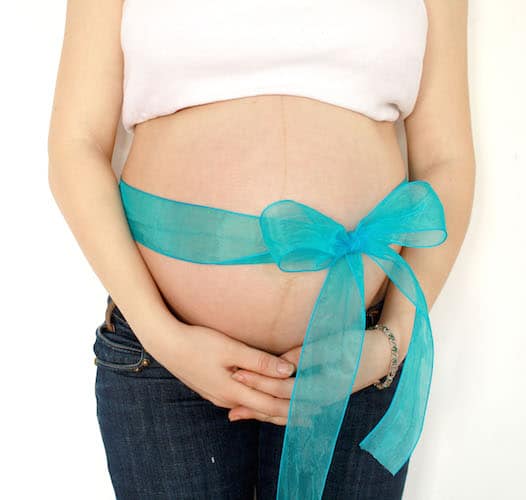 Finding out I was going to be a mom for the first time was the most exciting, life-changing period I've ever experienced. While I learned a ton during that time, it's funny to look back and think about all the things I didn't know back then.
For one, I didn't understand how important a baby gift registry was when my husband and I were expecting our first. To be completely honest, I was afraid that it might make us appear greedy or like we were asking for gifts. Honestly, I didn't know much about registering for anything, we hardly even had a wedding registry!
Thank goodness we did create a gift registry–my only regret was not adding more items to it that I really wanted (for fear of people judging me!).
A truly surprising number of friends and relatives blessed our family with items from the registry. It made me realize that a good, well-created registry helps both the giver and the receiver. It makes shopping much easier, and the recipient receives something she really desires.
Creating a gift registry at Walmart.com is so easy, it took me less than five minutes to create my own (for fun–I'm not expecting ☺) and add a Pampers® Swaddlers Super Pack.
In my opinion, diapers should be the first item any expectant mom or dad adds to a gift registry, and Pampers® Swaddlers, with their wetness indicators and umbilical cord notches, really are the best for tiny little newborns.
You'll also find New Mom Stories and Tips in the Pampers® Baby Basics for Any Mom on Walmart.com's Parent & Baby Center. You'll even find a baby registry checklist, which definitely helps as you're figuring out what to include on your own registry.
I was so stuck when it came to our baby registry that I kept to the basics. When I think about it now, I wish I would have added more. I'm still not into a frivolous "shoot for the moon" gift registry, but it's important to include everything you personally feel you want and/or need as a new parent with a new baby.
All in all, having a baby is an incredibly exciting time in your life, so don't get too bogged down in the tiny details. Have fun creating your registry, and get ready to enjoy your newborn!
If you're looking for more gift registry info, be sure to take a look at info on the best wedding registry.