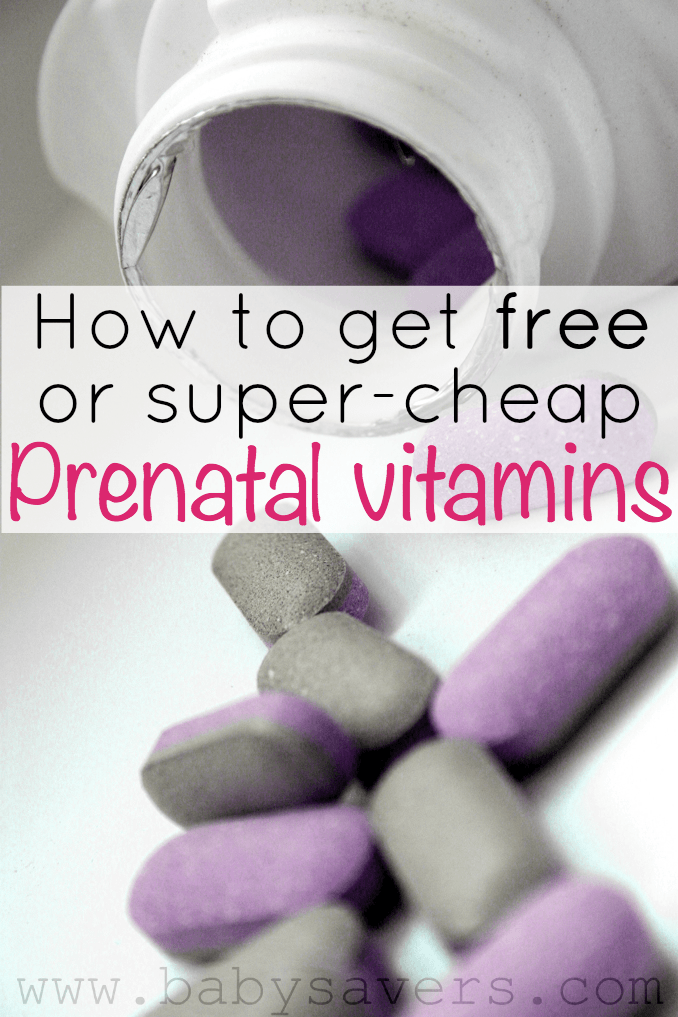 You already know how to save money on pregnancy tests. Once you become pregnant your doctor will almost positively prescribe prenatal vitamins.
I've heard that some pregnant mamas have paid up to $80 a month for expensive prescription prenatal vitamins, but other moms get free prenatal vitamins with no trouble at all. How does that work?
It's time for lessons on how to get free prenatal vitamins and how to save money on prenatal vitamins!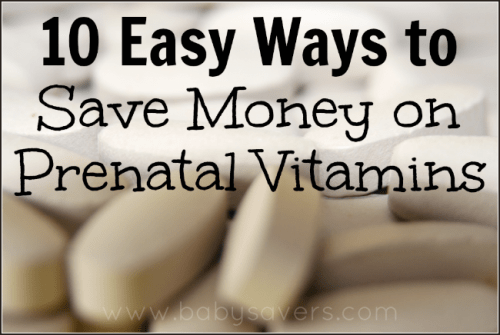 First, it's important to know that the prescription you get from your doctor for prenatal vitamins is probably not your only option for getting those prenatal nutrients. Second, there are a lot of easy and surprising ways to get totally free OR save money on prenatal vitamins.
How to get free prenatal vitamins
How to save money on prenatal vitamins
Check with your city or county's public health office for free prenatal vitamins. There are areas of the United States where prenatal vitamins are free for any women of childbearing age. Programs may vary, but it doesn't hurt to send an email or make a quick phone call.


Ask your doctor to specify generic on your prescription. Generic will automatically be loads cheaper for prenatal vitamins (and plenty of other medications).


Bring that prescription to Meijer, Tops or another pharmacy that offers select free generic prescriptions.  I don't live near any pharmacy that offers free prescriptions, but I understand Meijer offers free prenatal vitamins along with many other prescriptions. The only thing needed is a prescription from a doctor. You can get it refilled every 30 days and it will be totally free.


If you don't live near a Meijer both Target and Walmart offer cheap prescription prenatal vitamins. You can pay just $4 for a 30-day supply of Prenatal Plus tablets or Walmart sells 90-day supplies of the same prenatal vitamin for just $10. See Walmart's $4 prescription price list and Target's $4 prescription price list.


Check out the great drugstore deals on vitamins. Even $4 for 30 pills can be expensive compared to some of the cheap prenatal vitamins you can find if you watch your ads. Entire lines of vitamins go on sale for buy 1, get 1 free nearly every week at CVS and Walgreens. The over-the-counter prenatal vitamins are almost always included in the sales. Nature Made and One-a-Day, along with store brands, are just a few of the brands that you can easily find buy-one-get-one-free.


Use TWO (2) manufacturer coupons during BOGO sales. If you're using the above tip and getting your low-cost prenatal vitamins for buy 1, get 1 free, you can also use coupons for both packs of coupons! That means if you have two $1 off coupons you'll save $2 off the total after the BOGO is deducted!


Use coupons for prenatal vitamins. There are almost always printable coupons for vitamins at Coupons.com. Right now these are the coupons available that could be used if there's an applicable prenatal vitamin:
$3.00 off 1 Nature Made MINI product
$1.00 off 1 Flintstones Multivitamin Product
$1.75 off any 2 Nature Made products
$2.25 off any 1 Nature Made Vitamelts
$2 off any Sundown Naturals vitamin purchase
Sign up for Nature Made Wellness Rewards: If you end up getting a sweet deal on Nature Made vitamins you can enter the codes online and redeem them for more high-value coupons. There are also almost always printable prenatal vitamin coupons available if you're registered for the program.
Ask your Ob-Gyn, your doctor, your midwife or your nurse for free prenatal vitamin samples. If they have them, you'll get them!


Shop online: If you have your eye on a specific brand of pricer over-the-counter prenatal vitamins (I know some people are very loyal to Rainbow Light, Source Naturals, New Chapter and Nordic Naturals) be sure to check out online retailers like Vitacost and Amazon. You'll almost positively save a lot of money on prenatal vitamins compared to buying these at a local vitamin store. Plus, you can see all the Vitacost deals (including BOGOs and dollars off) on this Vitacost deals page.


Check out the selection at PuritansPride.com. Puritan's Pride sells their own extensive line of vitamins and supplements. Their prenatal vitamins are priced very fairly and there are often lucrative promotions like buy 2, get 3 free. mixing-and-matching different varieties is usually allowed, and you could even stock your medicine cabinet for other family members if you end up with a good supply of prenatals for yourself and have free vitamins to spare!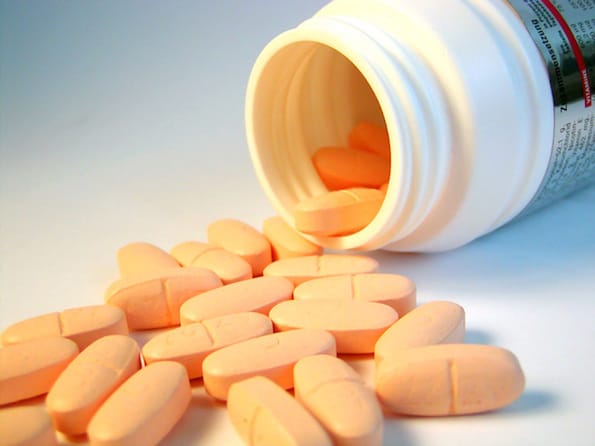 As always, you should check with your doctor or other medical professional if you have any questions about prenatal vitamins!
Your turn: How do you get free prenatal vitamins or save money on prenatal vitamins?