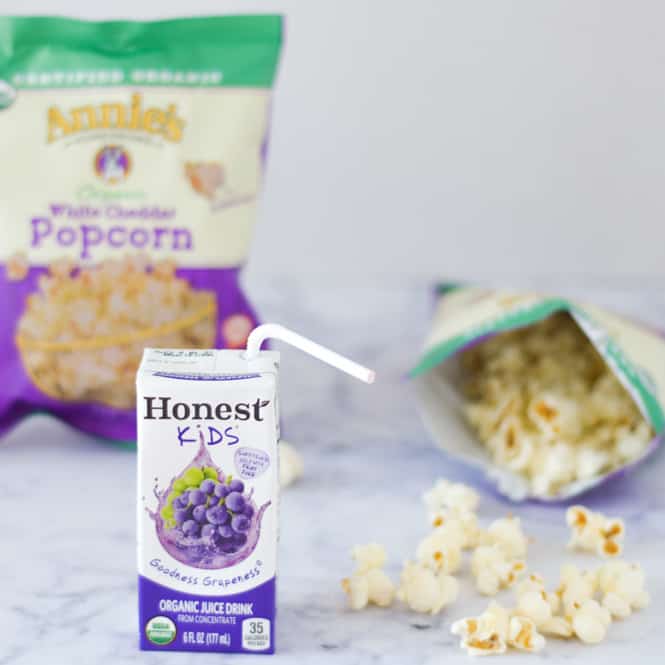 Both Haiden and Piper are now in their fifth month of third and second grade. That milestone means we've made it halfway through their first year in traditional school after three years of homeschooling.
I'm giving them both big pats on the back for adapting to a great morning routine and generally getting out the door without needing much from me.
I'm giving myself huge congratulations for dropping them off at school every morning on time (knock on wood!) and for being far less forgetful and flaky than I thought I'd be when we started talking about everything school-related!
Routine is great. I can say that a written morning routine for each of the kids and a mental routine for myself is the only thing that holds our house together between the time the alarm sounds and the second we're all in the car with seat belts fastened!
But the routine that's been getting to all of us has been the lunch box routine. I'm just going to say it: I just don't see the fun in packing a lunch box.
I see crazy bentos and Anna, Elsa and Olaf sandwiches on Pinterest and all I can think about is the long list of things I need to do that doesn't involve finding cookie cutters to use on sandwiches.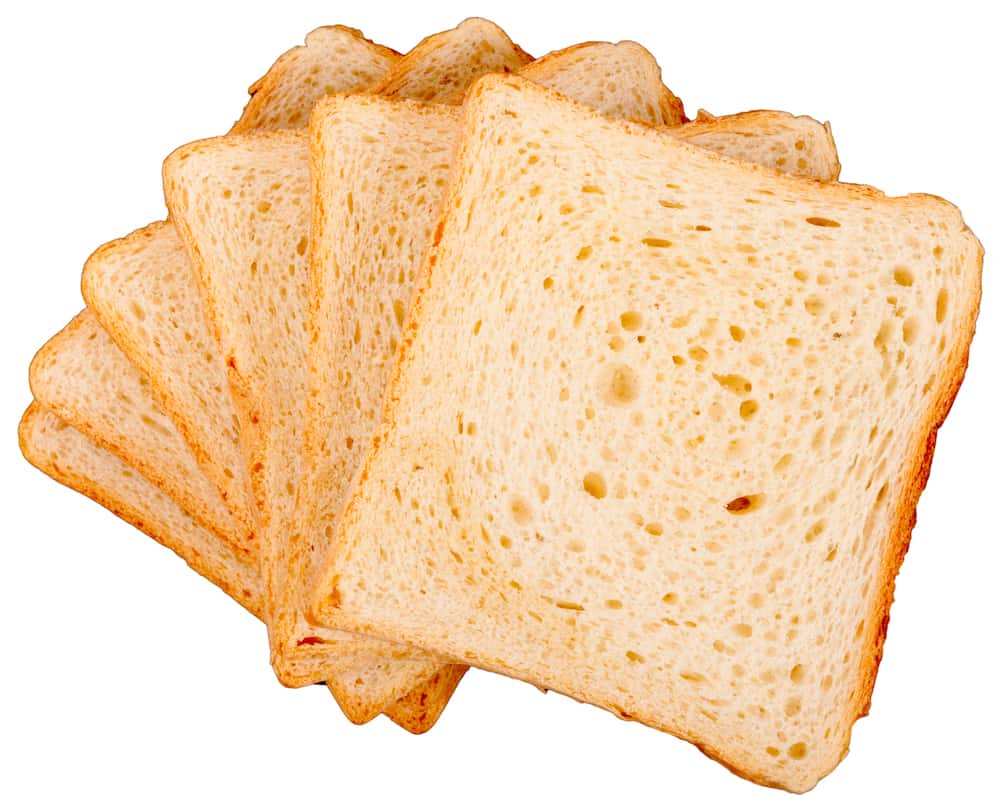 We were firmly stuck in a repeat pattern when it comes to what I put in the lunch boxes every day. It always involves the following:
One sandwich (peanut butter and jelly for Haiden, turkey for Piper)
One fruit cup (mandarin oranges for Piper, anything for Haiden)
One snack (animal crackers or two small pieces of candy)
One drink pouch
One napkin
I think we were hardly four weeks into school and I was already sighing and feeling like a bad mom for not making fancy lunches for my kids.
But it all still continued until just after the school's weeklong winter recess. I had been thinking about tiny changes I wanted to make for myself instead of grand resolutions for the New Year.
It struck me that a small change in Haiden and Piper's lunch boxes could make a big difference in the novelty of what was inside.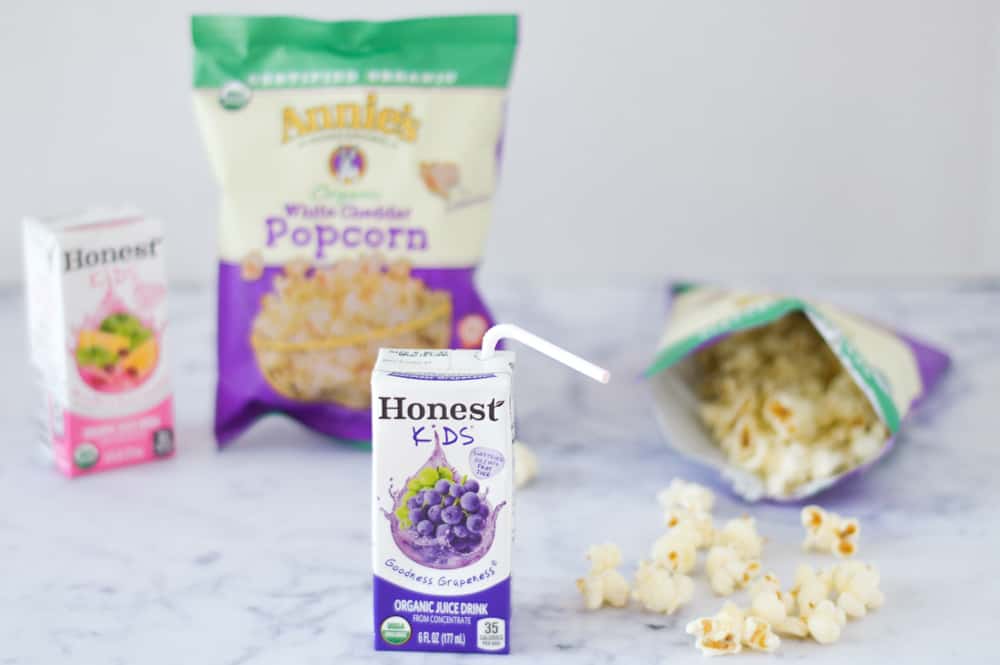 The next time I was at Sam's Club, it was time to find some things to make their lunch boxes interesting again. Both kids are total creatures of habit; I was positive they'd want to keep eating their sandwiches of choice. Piper is also extremely picky about fruits and vegetables, so I wasn't going to change up the fruit I know she'll eat.
The daily snacks and drinks, however, were definitely ready for a change. So I picked up a big box of Annie's® White Cheddar Popcorn and a pack of Honest® Kids Organic Juice Drink at Sam's Club.
The next day both Haiden and Piper were surprised with Annie's® White Cheddar Popcorn and a drink box with Honest® Kids Organic Juice. They even asked for more when they came home from school, and I couldn't resist joining them for an after-school snack!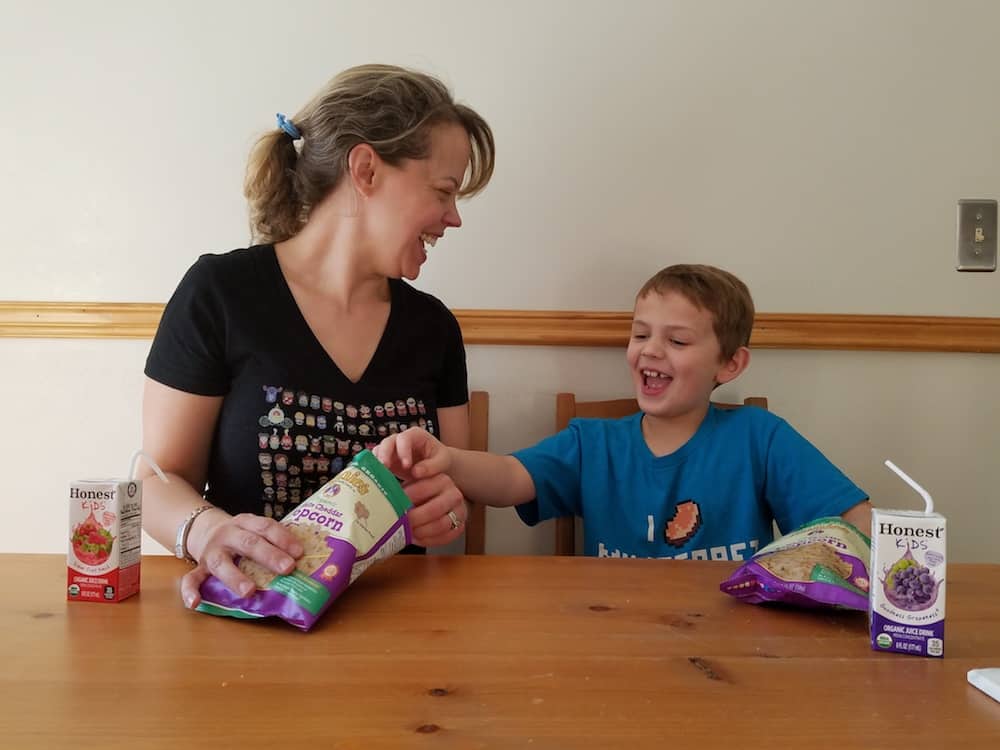 I haven't given up lunch routines entirely, but I love that the Honest® Kids Organic Juice Drink comes in packages with four different flavors of juice. Here's what's included:
Berry Berry Good Lemonade
Goodness Grapeness
Super Fruit Punch
Appley Ever After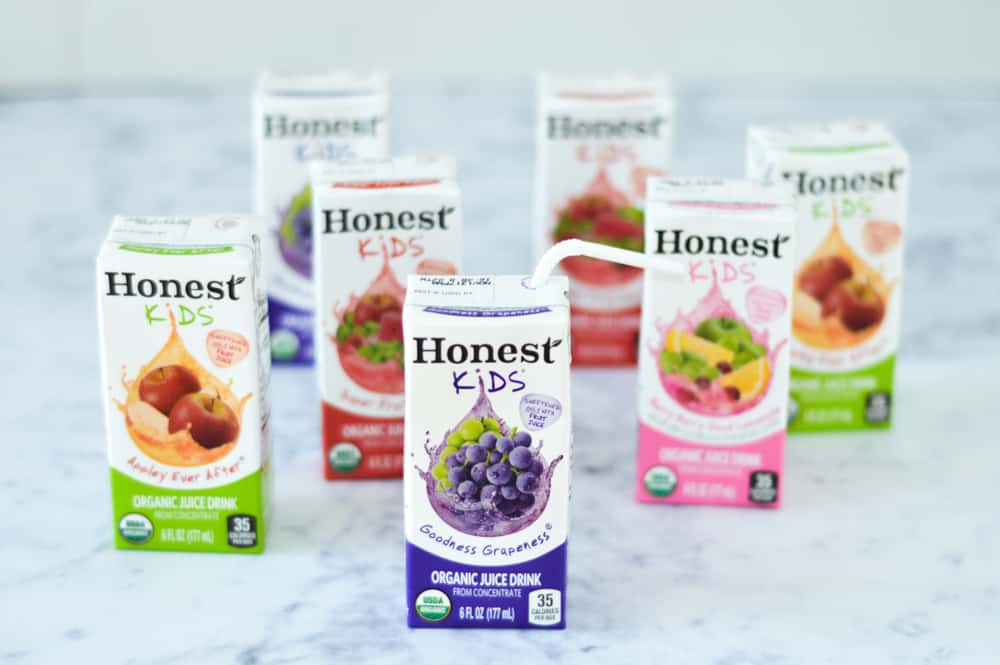 With 10 of each of the flavors, the kids still don't know what they're getting. I can still give them a little variety by just closing my eyes and picking one while I'm packing their lunches!
The best part about adding variety to their lunches in the form of Honest® Kids Organic Juice Drink and Annie's® White Cheddar Popcorn is the goodness that they're getting from this combination.
Every box of Honest® Kids has 100% daily value of vitamin C, is USDA organic, and sweetened only with fruit juice, while Annie's® Organic popcorn gives them whole grains, 100% real cheese, and has no artificial flavors, colors, or preservatives!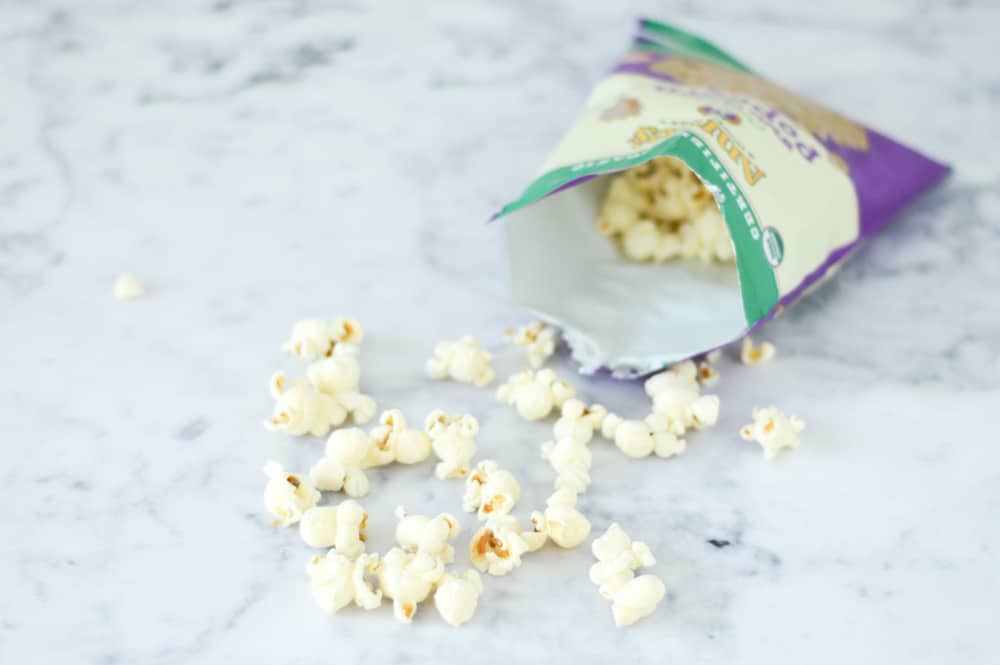 I fully admit that I'm still not an adventurous, fun lunch packer, but I do love that I've managed to change up my kids' lunches before the end of the school year! I'd love to hear more ideas for simple changes that break up the lunch box routine.
What do you do to add variety to your lunch box routine? Please leave a comment with your ideas!
©General Mills ©2016 Honest Tea, Inc. All rights reserved.