Madison Reed Hair Dye

Do you spend a lot of time or money on your hair? I have in the past but I'm ready for Madison Reed to change all that!
We did a Madison Reed Hair color review and found it to be amazing. Honestly fantastic. My sister was the one who tested it out and fell in love with it. Now I'm ready to try it myself.
I actually surprised at my recent inclination to try home hair color like Madison Reed. I've been paying to have my hair professionally highlighted for years and years. But I moved away from Minneapolis over a year ago and I haven't found the right salon in my new city, Duluth, since I relocated.
I gave up on getting my hair highlighted after more than a few unhappy salon appointments.
Not having a good salon to claim as "mine" (example: I need to call my salon for an appointment.) has led to experimenting with dying my hair at home. I started very conservatively. Just a few strands pulled through a cap that came with a DIY highlighting kit.
Then I started really reading the directions and figuring out how I wanted my hair to look. This is my favorite look when I have my hair dyed at a salon: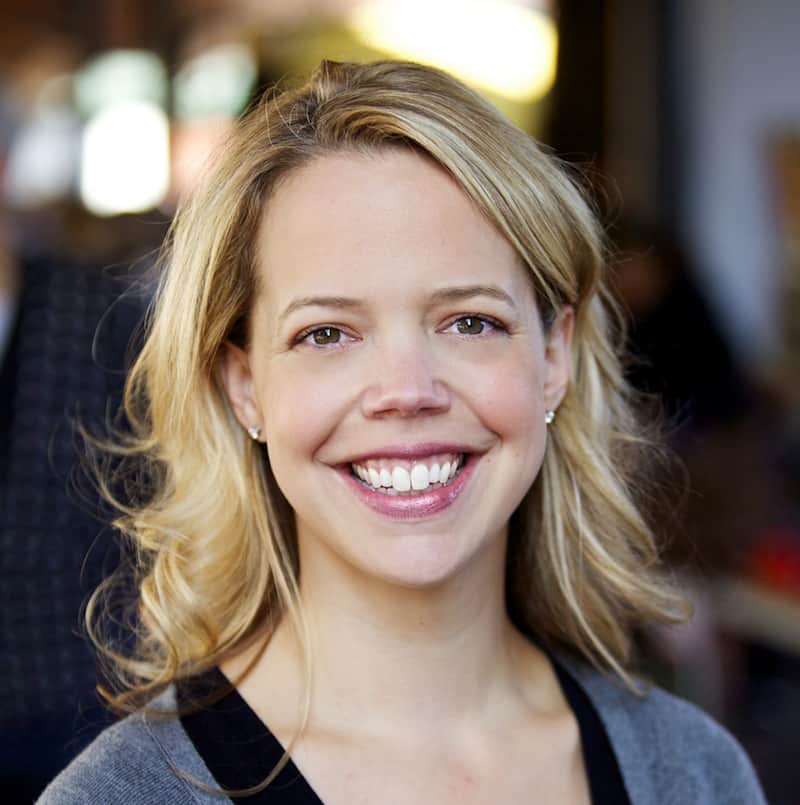 My ideal hair color is complicated. Light blond with some brown lowlights. I never want stripes and I like how the underside of my hair is darker than the top layers.
I know I'm never going to get multi-dimensional tones with my single color highlights that I'm doing at home, but I'm pretty sure I can improve what I'm doing with Madison Reed hair color.
The best part is that I can try Madison Reed hair color with total confidence. Here are the reasons why I feel so good about the brand:
Madison Reed hair dye only contains chemicals, and these ingredients are proven to be safe.
There's no doubt I'll find the perfect shade with all the tools Madison Reed offers to find the right hair color.
Madison Reed hair dye comes with a 100% satisfaction guarantee.
Madison Reed hair dye has ingredients to make my hair as healthy as possible.
1. Madison Reed Ingredients
First, I think our society has become sort of desensitized to the fact that dangerous chemicals and substances are all around us. I'm totally guilty of it!
That doesn't mean we can't make an effort to avoid the most dangerous chemicals instead of inviting them into everyday routines. Like hair dye.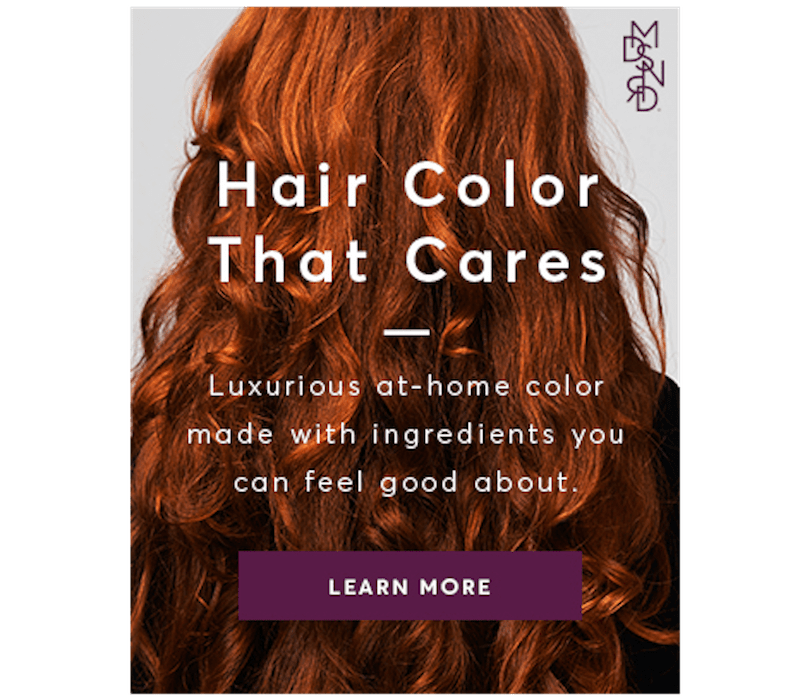 Madison Reed hair dye is designed by Italian hair color-makers, and they make all Madison Reed products with a low chemical profile. They use ingredients that nurture hair and avoid the ingredients that don't.
Did you know that the European Union has safety standards that bans chemicals not proven to be safe? (I might be wrong, but I feel like the standards in the US bans chemicals only after they're proven to be unsafe.) Madison Reed is committed to following the EU safety standards. The brand only uses safe chemicals.
Ingredients Not in Madison Reed Hair Dye
That means Madison Reed hair dye doesn't have the following chemicals:
Here's a fair warning: if you read more about each of those chemicals you'll wonder why you've ever used hair dye with those ingredients! It's crazy when I think of what I've willingly put on my head (especially so close to my eyes, nose and mouth) over the years.
3. It's the best gluten-free hair color
People with Celiac disease and serious gluten sensitivities know that gluten in anything — even hair dye — can cause big problems. Sometimes items with gluten shouldn't even be in the same house with a celiac patient, making gluten-free hair color even more important!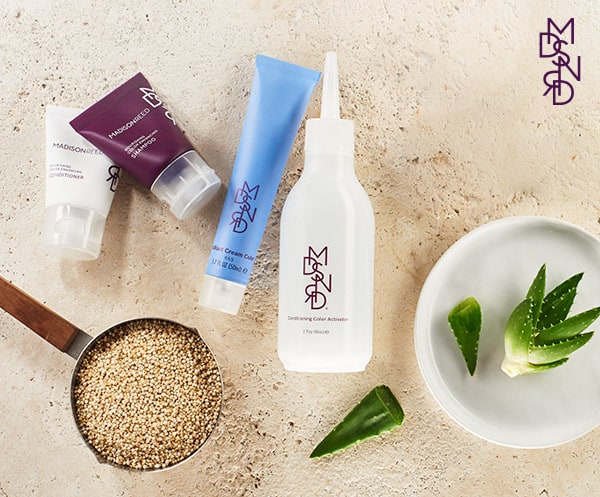 Why is Madison Reed a gluten-free hair color? Many patients with gluten allergies and gluten sensitivities have reactions to gluten in skincare products. Madison Reed's mission is to create non-toxic products. Some people have toxic reactions to gluten.
Why do other brands of hair dye use gluten? Gluten a protein that preserves your hair in the dying process. Madison Reed uses keratin instead of gluten to strengthen and preserve your hair. The keratin makes the hair dye gluten-free, and it's also a restorative ingredient for healthier hair!
2. Madison Reed Hair Color Levels Make it Easy to Find the Right Shade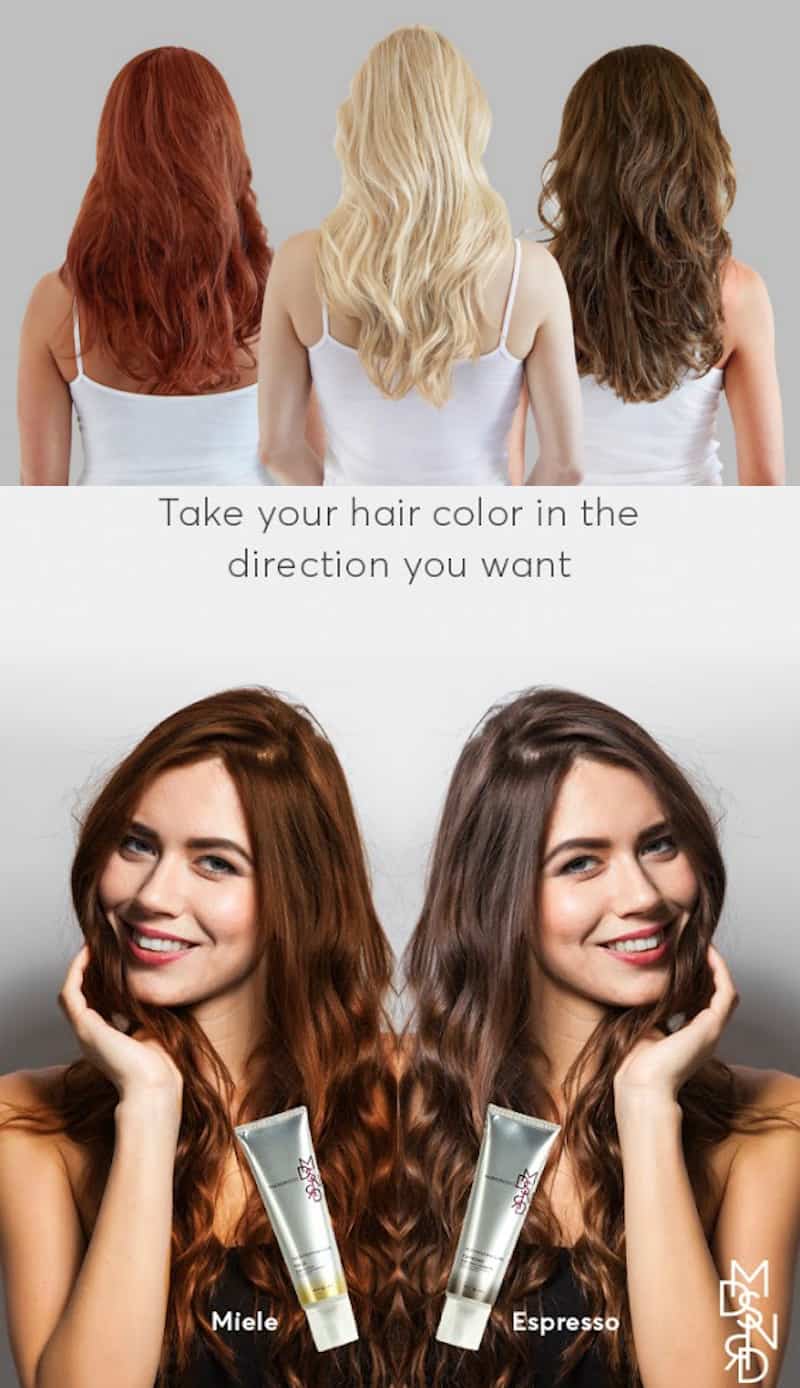 Madison Reed has quite a few options to make sure you find your perfect shade and formulation of hair dye. These tools can help you:
Match a store brand boxed or professional hair color.
Match your natural hair color.
Try an entirely new color.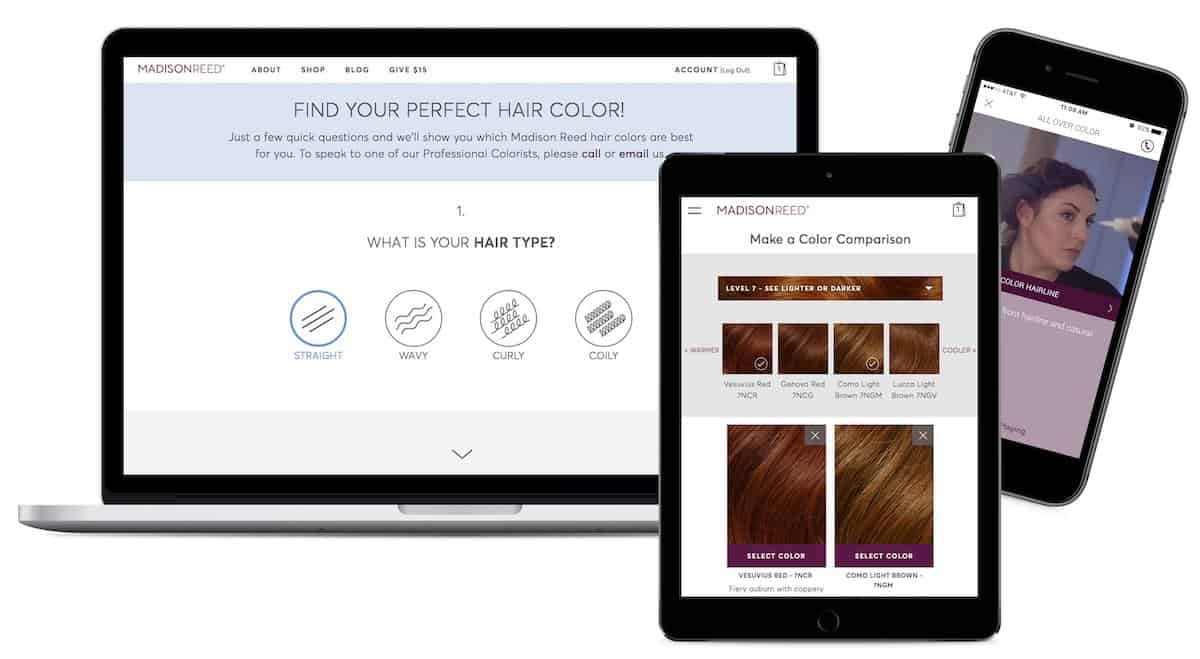 First, there's the Madison Reed Color Quiz. It's a unique online questionnaire that asks all the important questions about your current hair and your hair goals to determine the right products.
The quiz even asks you about hair length and your hair type and explains why it's important for determining your suggested hair color.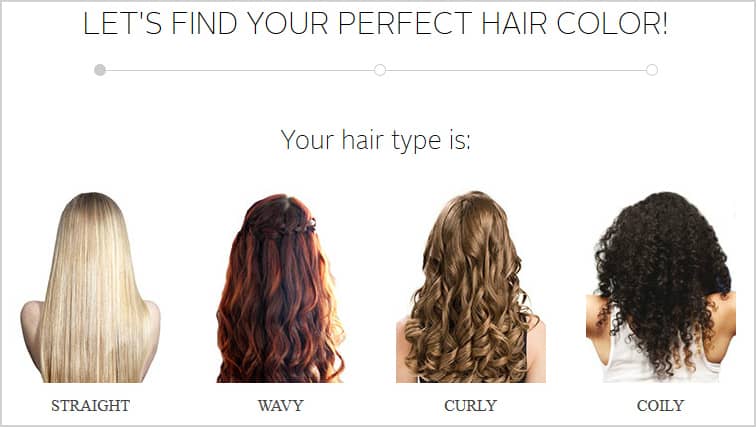 Next, there's the ability to chat online for free with a professional color specialist. He or she will get to the core of what you're looking for and help you decide on your perfect color.
You can also contact Madison Reed's color specialists through their online form. They want to know how they can help and what you're looking for.
My favorite thing is that the form has an option for you to upload pictures. They have specific requests: provide pictures in natural light, include your face, and take snapshots of your roots and the middle of your hair.
If you don't want to fill out the form you can also email them at the Madison Reed email address found on the same page as the form.
Finally, you can pick up the phone and call a live color specialist at Madison Reed. You'll be able to speak to a true expert to help you find the right products and hair colors that work for you.
Remember, all of these options will help you determine your ideal Madison Reed color level and shade before you buy. You can be 100% comfortable and confident with your choice before you enter your payment information.
4. Madison Reed Guarantees You'll Love Your Hair Color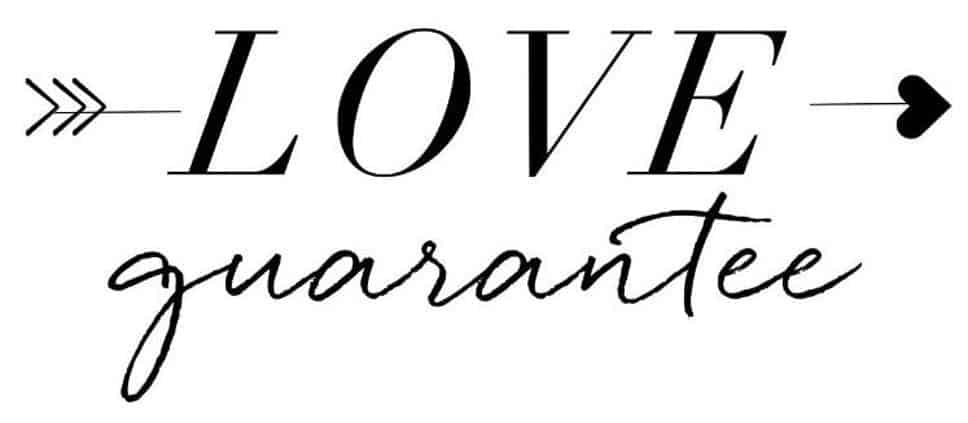 I don't know about you, but I'm far more likely to try a new brand if they clearly stand behind their product. Madison Reed's guarantee definitely does that!
You should be happy and totally satisfied with your Madison Reed products. Period. If you're unhappy with any aspect of your Madison Reed experience, then they want to make it right. you can contact a color expert by email or phone. They'll either make it right or you'll get a full refund.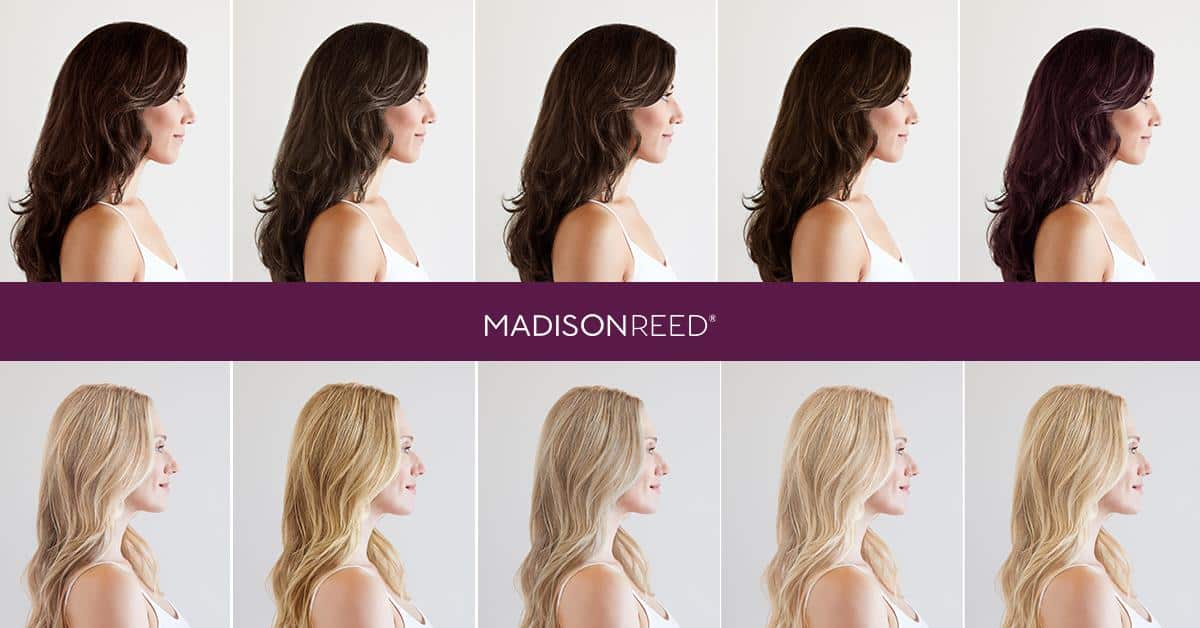 As you can see, there's hardly a reason to not try Madison Reed hair dye. With their commitment to high-quality ingredients and their outstanding 100% love guarantee, I love that I can try this salon-level hair color at home with confidence!
Visit Madison Reed's website and see all the gorgeous hair color shades they offer!