Madison Reed Reviews (spoiler alert: it's amazing!)
Thinking of trying Madison Reed hair color but you're not sure if it's worth the cost?
Read my detailed Madison Reed review and see my before and after photos. You'll find out how long this professional home hair dye lasts, how well it covers grey hair and so many other important details!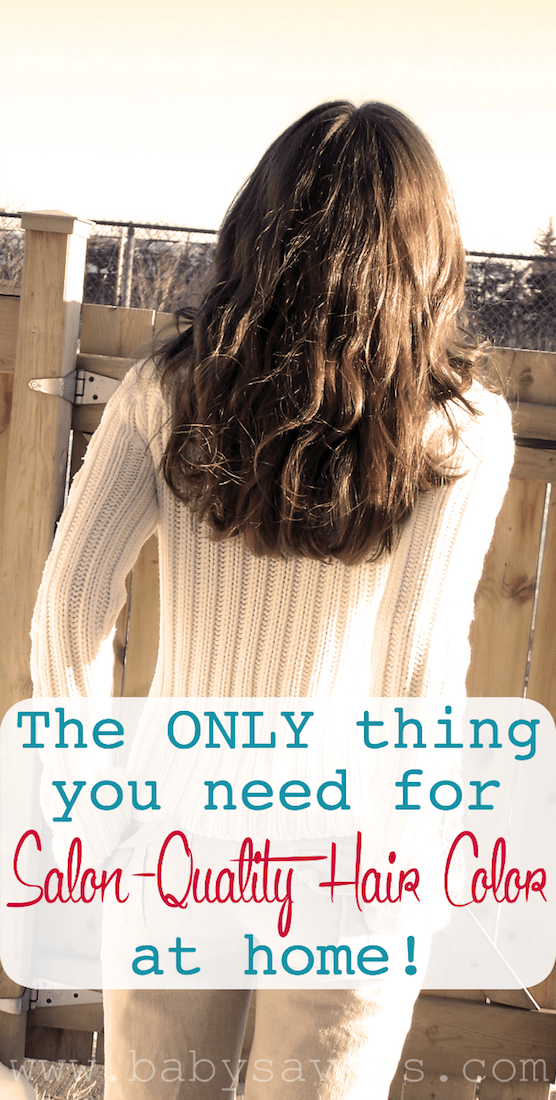 UPDATE: Madison Reed Veneto Light Brown Hair Color after 6 weeks
I used the Madison Reed Veneto Light Brown hair color for the first time on February 4th and reviewed the experience in the article below.
6 weeks later (on March 21st), the color hasn't faded and still looks as great as it did the day the hair color was applied!
I used just a bit of the included shampoo every day and it lasted for almost two weeks. I never use conditioner so I skipped it (even though it smelled incredible). My hair feels soft and healthy.
The gray in my hair is starting to show at the roots but it's blending well with the dyed ends, which makes me that much happier about the color I chose!
I'd definitely order hair color from Madison Reed again.
Madison Reed Reviews 2023 update
This article with information about Madison Reed hair color reviews has been updated as of February 2023. The original content remains, we've just added more details.
We've also updated our Madison Reed reviews with a video! Now you can watch my Madison Reed hair color reviews and unboxing.
You'll get to see every single thing that will come with your own Madison Reed purchase. They even included a few extra goodies with my order – yay for free beauty products! Keep reading to see what I received.
Madison Reed Hair Color Reviews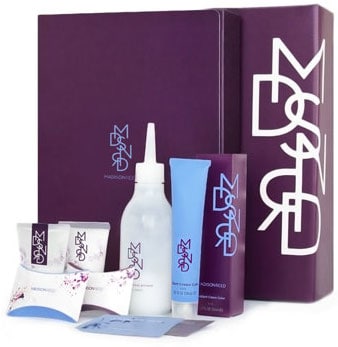 Marybeth's note: All details of our Madison Reed reviews and articles were written by my sister, Molly.
Madison Reed Reviews: Before Pictures
Before I get to my full Madison Reed review, I want to start by saying I am a veteran at dying my hair. I was blond as a child. In high school my hair was light blond, and I had blond highlights in college.
By the time I was 25, however, I started having a lot of grey hair. You can see it below: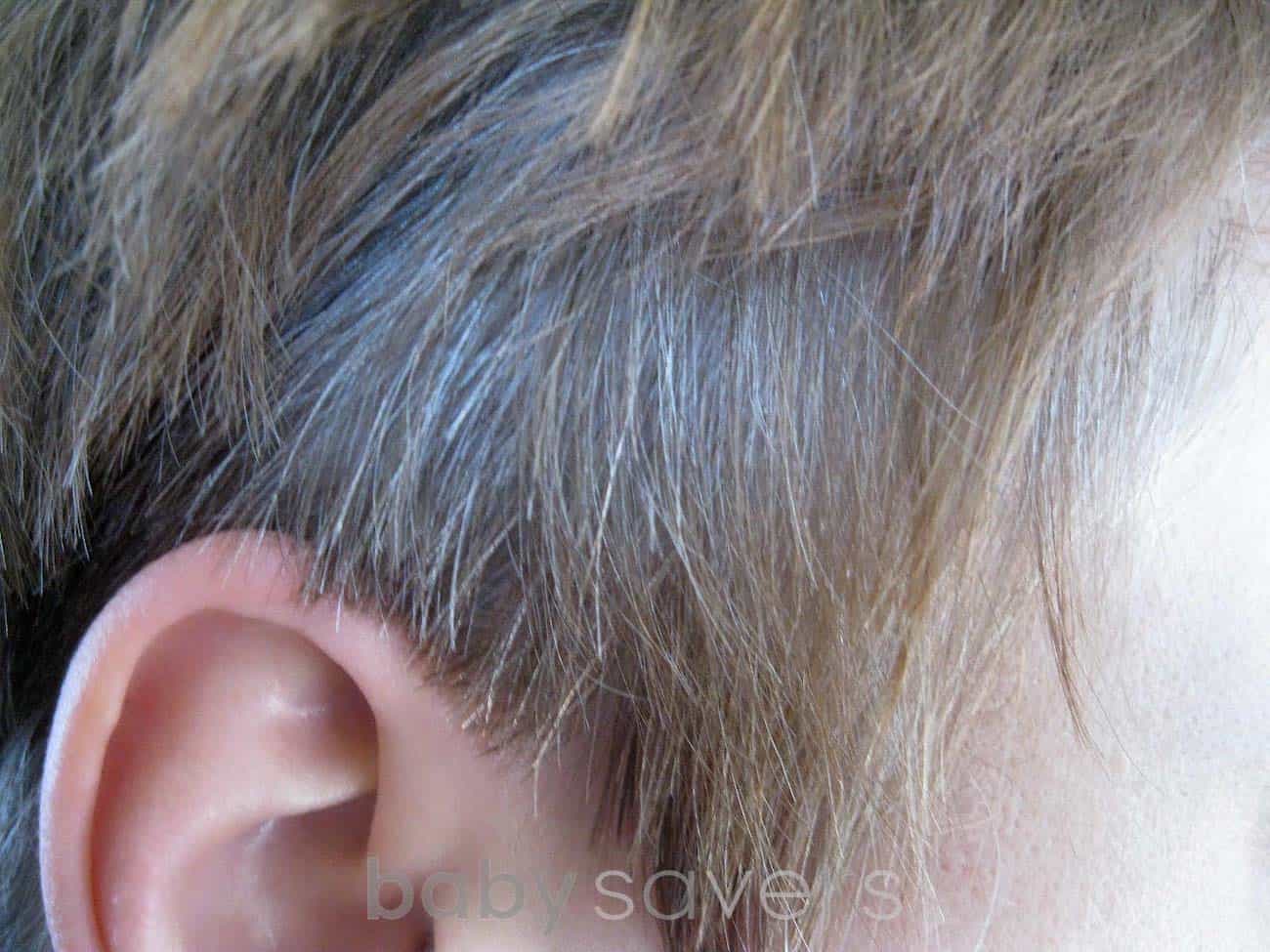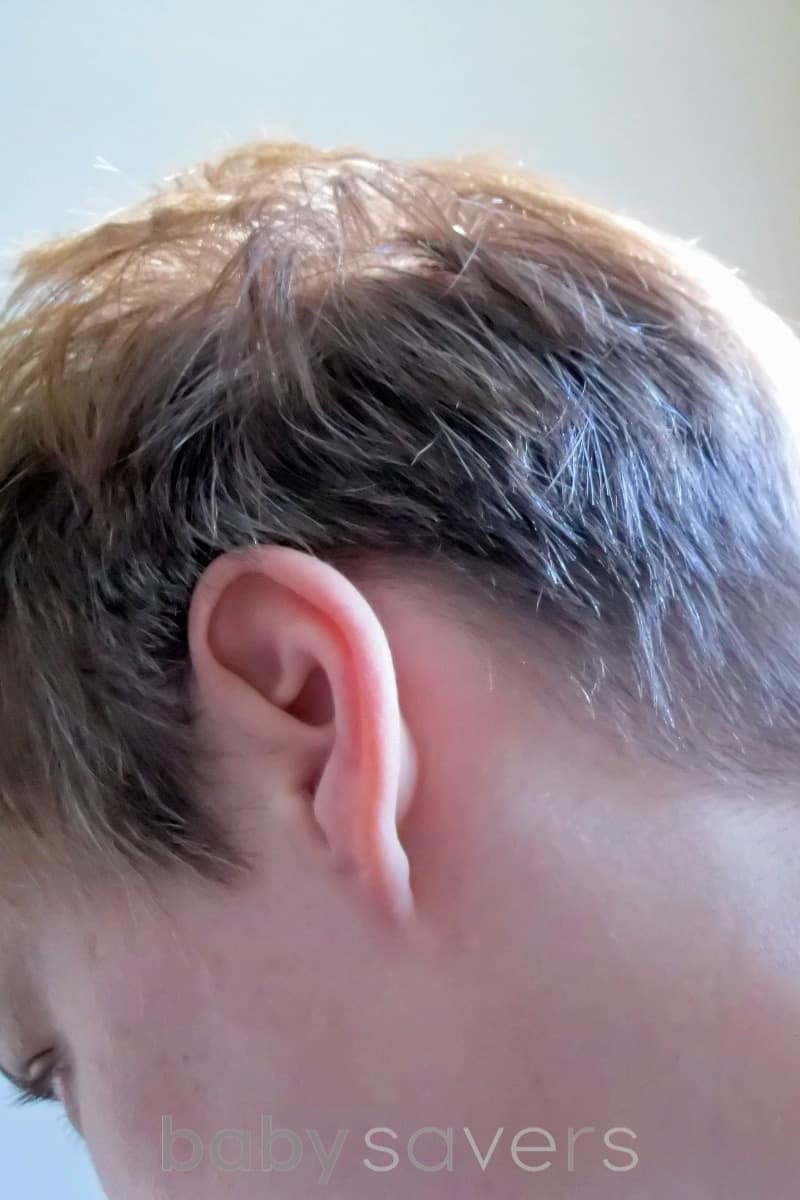 I couldn't keep up with highlighting my hair at the salon frequently enough to cover the gray hair. So I started dying my hair with drugstore products. I've been doing it that way for over 10 years, and at least I get my gray roots covered when they start growing out.
When I'm ready to dye my hair, I usually run to the drugstore and pick out a box of hair color. I do this after debating and taking some educated guesses over which one would look good on me.
Think about your own home hair color experiences. Does this sound familiar?
The drugstore brands never ended up being the same shade that was shown on the model on the box. I always felt relieved if the end result came "close enough."
Let me tell you, there have been plenty of times when the color definitely wasn't close enough! My hair has been almost every shade – black, pink (oops!), red, blond, brown and nearly anything else you can think of.
But this time, Madison Reed made it an entirely different experience!
This Madison Reed hair color review allowed me to order the product online and have it sent directly to my house. The process of ordering the product was SO easy and actually kind of fun!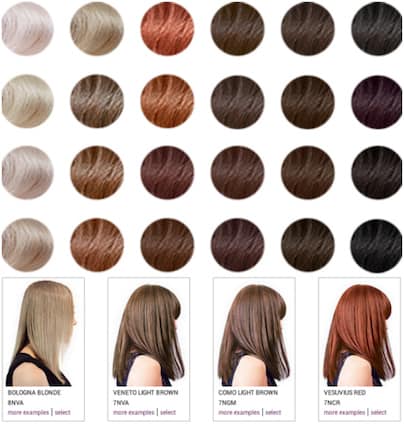 Madison Reed Reviews: Choosing the Color
I loved looking at all the gorgeous swatches on the Madison Reed color chart. The possibilities feel endless! But Madison Reed reviews need to be done right. I wanted the whole experience and I wanted to be absolutely sure I was picking out the right shade for me!
The Madison Reed website offers assistance so you can easily pick hair color that is right for you. The brand provides a few helpful tools so that you pick a personalized, custom hair color:
You can fill out a quick color quiz to share details about your hair. The quiz results automatically advise on the best shade for you.


You can take advantage of a free professional hair color consultation. The colorist consult can be done over the phone, via chat or via email. You'll always be able upload your photo for accurate professional advice on how to get the perfect hair color!


Input details from the box of permanent color you usually use and Madison Reed's Color Translator will find a perfect color match with their own high-quality product.
Reference this Madison Reed color chart to narrow down the shades that interest you: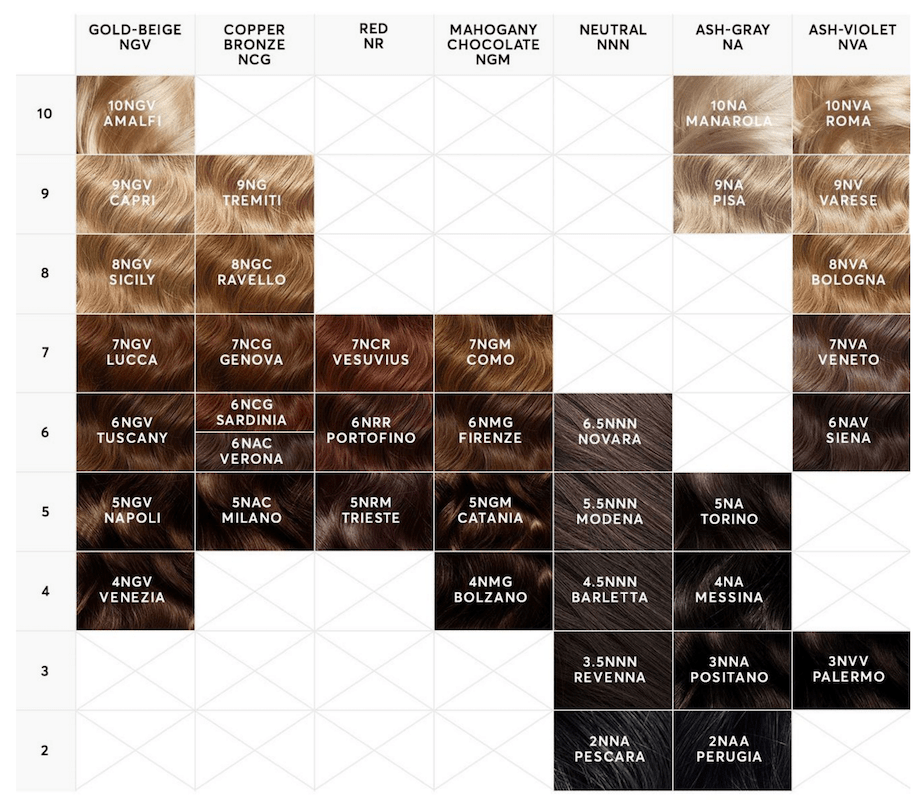 I actually really loved the recommendation I got from the Color Advisor survey.
It took less than a minute, and it gave me four permanent color suggestions. All were beautiful, but I zeroed in on one that was exactly what I was looking for.
Related: Everything I love about Madison Reed Hair Dye.
Madison Reed Veneto Light Brown 7NVA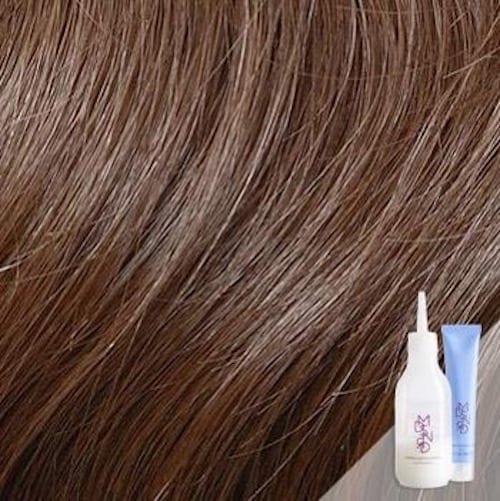 Madison Reed describes Veneto Light Brown as a cool light brown with smoky undertones. I always look for the terms cool and light brown when I shop for hair color, so the Madison Reed Veneto Light Brown seemed perfect.
I also love the After pics that go with every hair color on the site.
There's always a close-up view of the hair, and they also show how the color looks on different hair types, and even in different settings. It's really nice to see the multi-dimensional tones on various textures of hair. It's also great to see how it reflects in natural light outdoors vs indoor, artificial light.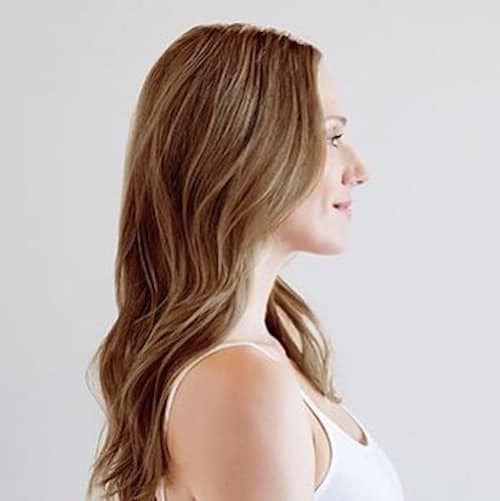 This is how the Veneto Light Brown looks on slightly wavy hair with a bit of texture.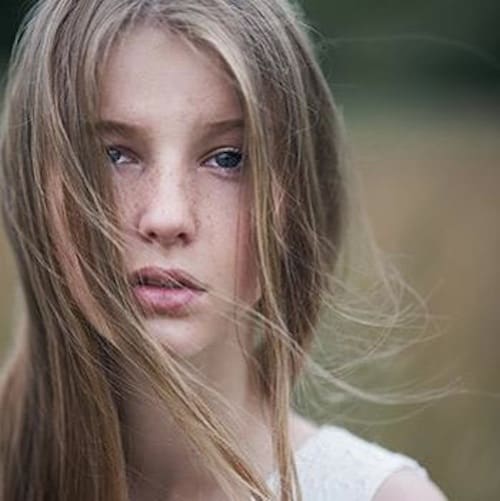 I scrolled through a lot of pictures on the website. Then I concluded that the above image is how that particular shade might look on me.
My hair is short, but it's straight, and this is how that shade looks on straight hair.
The variety of different pictures gave me a great idea of what the color would look like in my own hair! I also loved seeing real pictures of the multi dimensional color.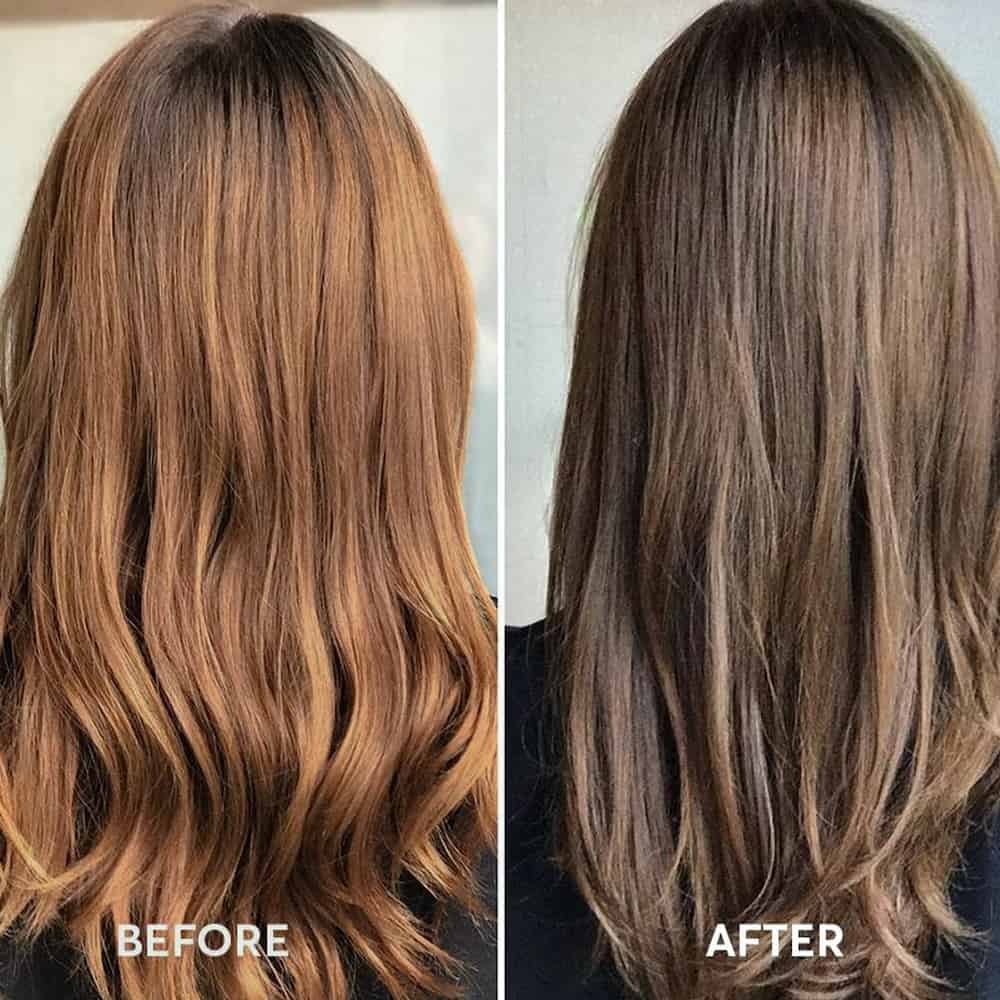 This final before and after photo of the color really convinced me that it was the right one for me!
One huge positive about this brand and method of coloring my hair? I love that there was no running to the drugstore to look at boxes and boxes of brands and labels all just to try to find the right color match and type of dye that would work best for me. All of that was set up for me with the order.
I placed my order for Madison Reed Veneto Light Brown 7NVA and a few days later my hair color package was delivered to my front door.
Ingredients in Madison Reed hair color
While I was waiting for my color kit to arrive at my house, I decided to review and learn everything I could about the ingredients in Madison Reed hair color.
I learned that Madison Reed provides a full ingredient list for their products to everyone, and that's not a common thing!
They stand by their claim to say "goodbye to harsh ingredients" and prove it by telling us exactly what we get in their home color kits.
First, Their hair color is free of ammonia, PPD, resorcinol, parabens, pthalates, gluten, SLS and titanium dioxide.
Second, their products actually feed your hair with ingredients like keratin, argan oil and ginseng root extract. These all give shine, softness and extra nourishment.
Finally, to take all that one step further, you can be assured that there's no odor, the product is cruelty-free (even Leaping Bunny certified!) and there's no animal testing involved.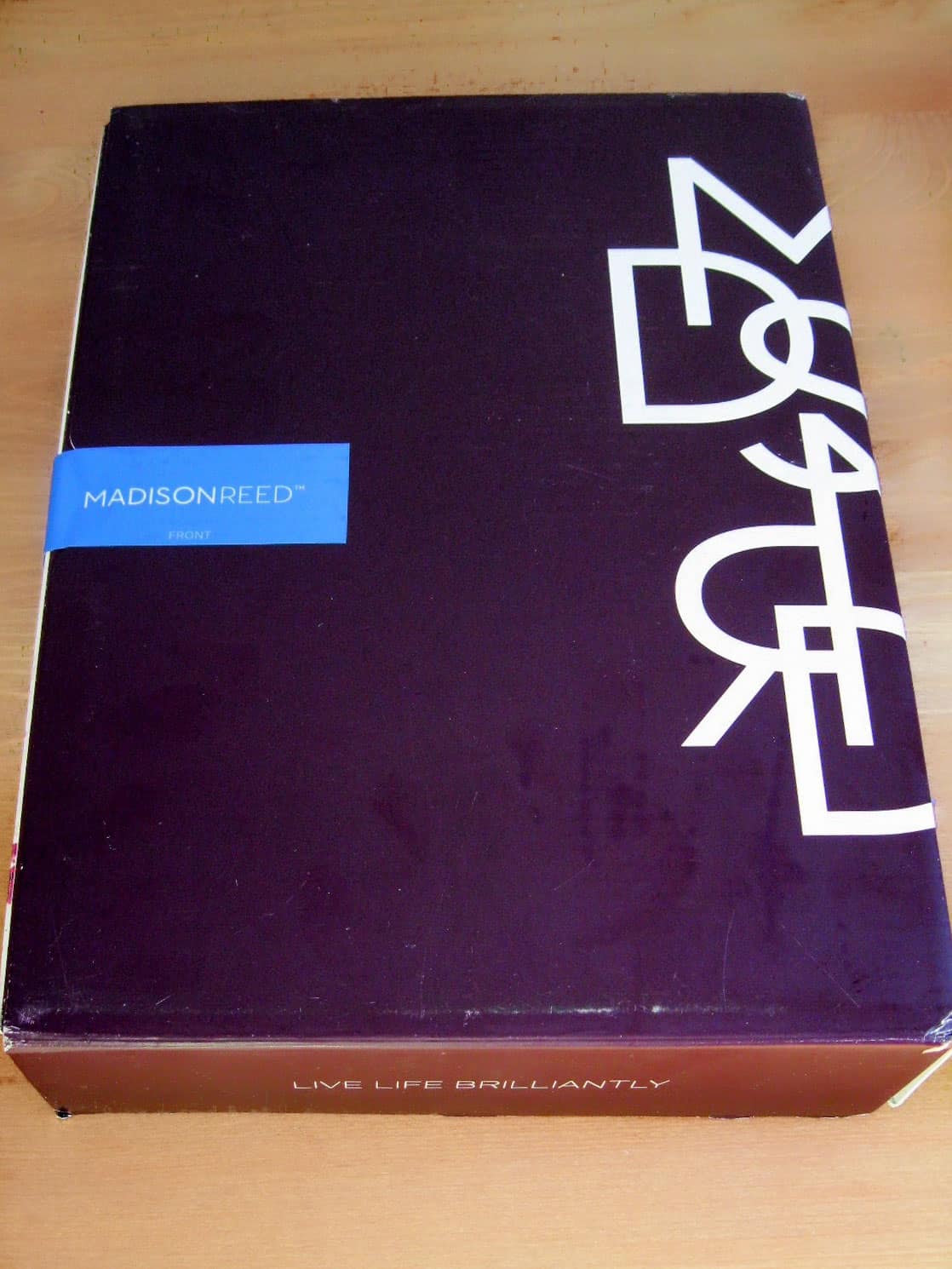 Madison Reed Review: How to Use Hair Color
The directions unfolded in front of me when I opened the Madison Reed hair color box. The box also opened up to display all the materials and supplies I needed.
The instructions included step-by-step directions and diagrams for each step. These directions made the hair-dying process so easy to follow!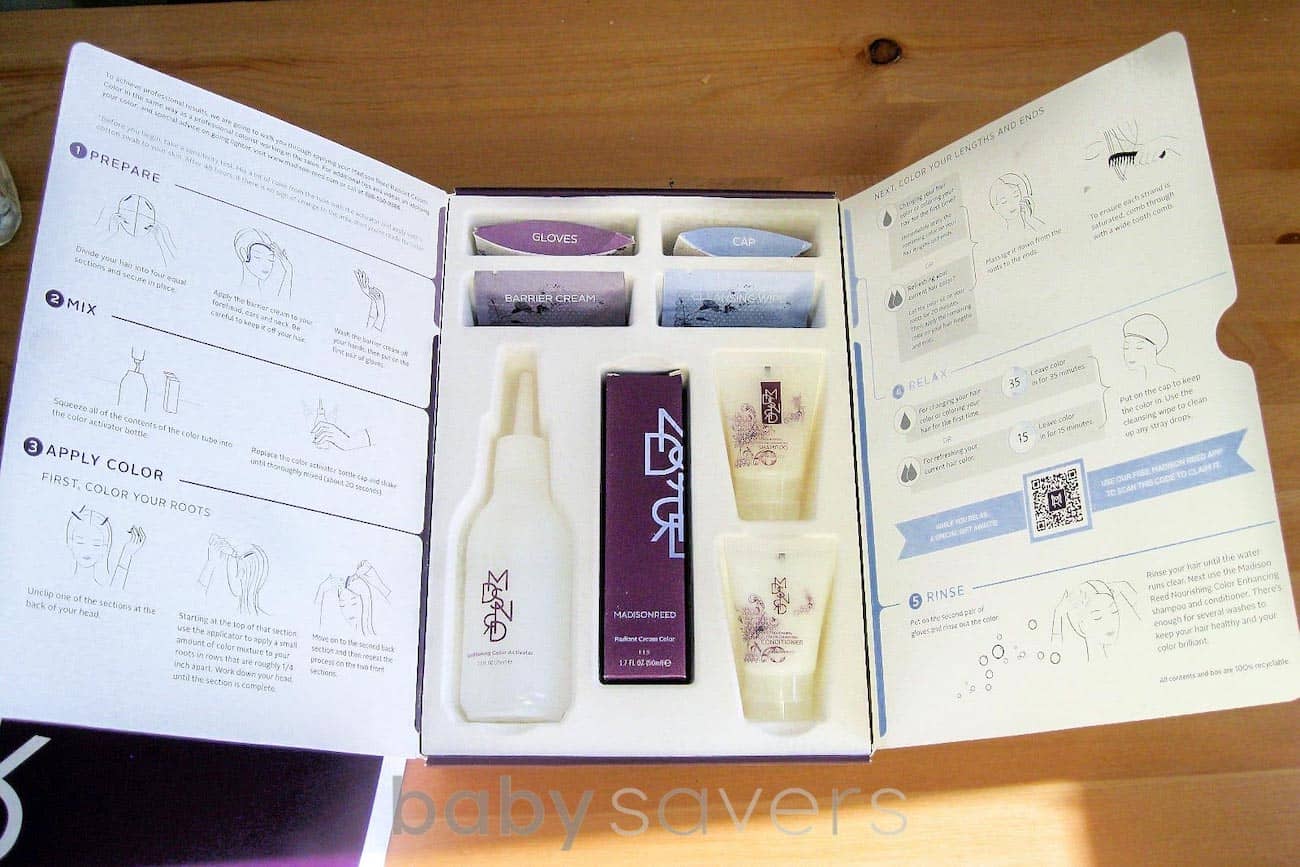 I loved how it was all organized and presented in a sturdy cardboard case!
Did you know that hair dye directions could come on anything but a huge sheet of thin paper with tiny letters? That thought had never occurred to me. Now I never want to see them that way again.
Madison Reed Hair Color: What's Included, Contents and Unboxing
I made a Madison Reed hair color unboxing video to show everything that's included in the box:
I've put together a list of everything that was included in with the hair color kit. You can see each item and the corresponding description in the chart below.
Customized instructions
Barrier cream
Hair color cleansing wipe
Radiant cream color with nutrients like argan oil, keratin and ginseng root extract.
Conditioning color activator
Protective hair cap
Two pairs of gloves
Color enhancing shampoo
Color enhancing conditioner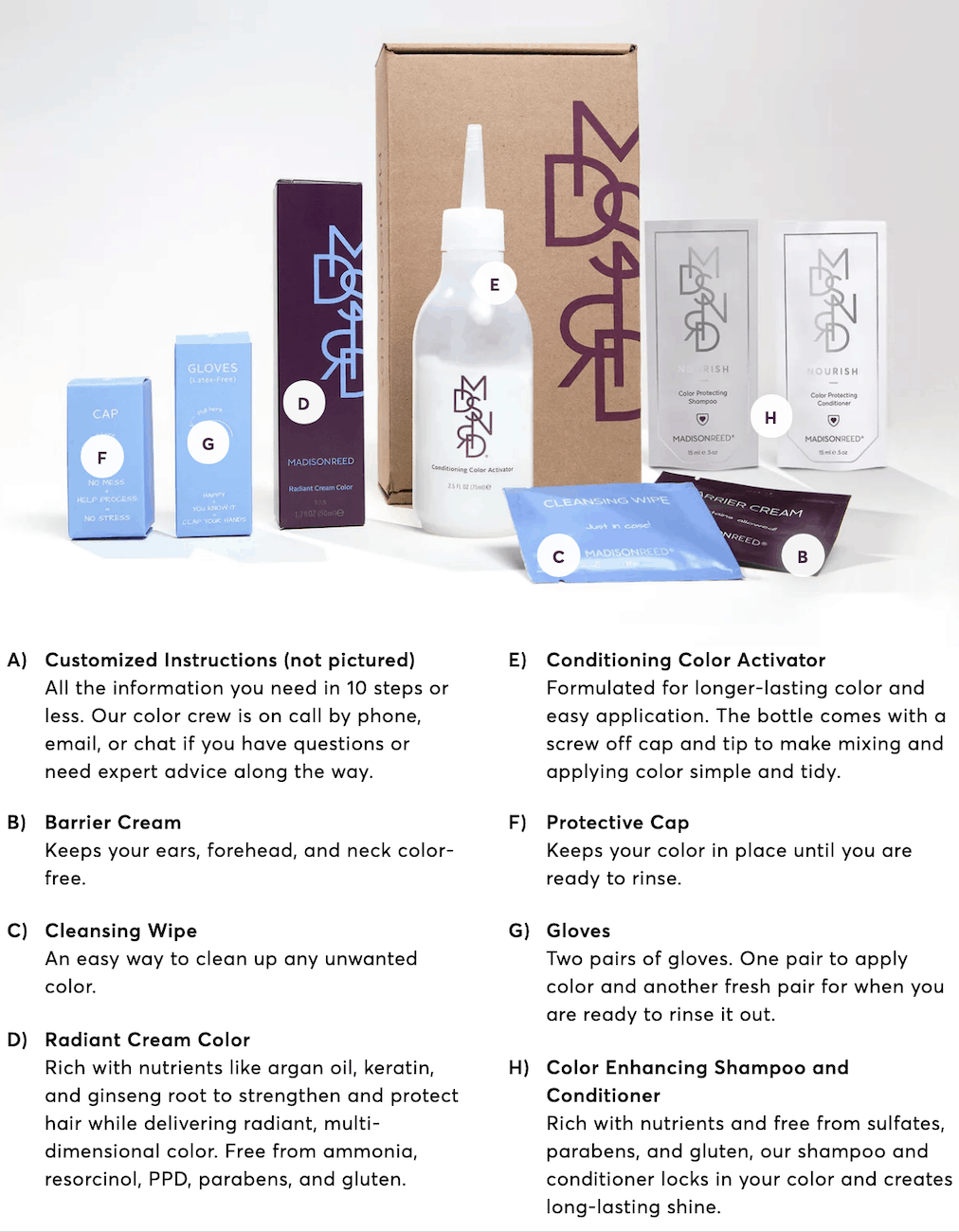 Using Madison Reed Hair Dye: The Experience
If I were asked to sum up the experience of using Madison Reed hair color in a single word, I would describe it as premium. Or possibly luxurious. It definitely just feels good.
I started with the included Madison Reed Hair Color Barrier Cream on my skin. It smelled amazing. It also it worked so well!
I always stain the skin around my hairline when I use drugstore hair dye. This time, my boxed hair color left no stains on my skin. I loved that I didn't have to scrub my skin when I was all done dying my hair!
It was nice to find two pairs of gloves that fit my hands in my Madison Reed hair color kit. These gloves don't feel like they were made from sandwich baggies. They're fitted and and they remained securely on my hands until I was ready to take them off.
Also included in the color kit was a cap to contain the mess during the coloring process and a wipe for any drips. I imagine this would be a huge help for people with long hair!
I mixed up the formula according to the directions. It was super easy to mix the forumla with the color activator. Then I applied it to my hair, pulled on the cap, and set the timer.
When the timer beeped I rinsed it all out, then washed my hair.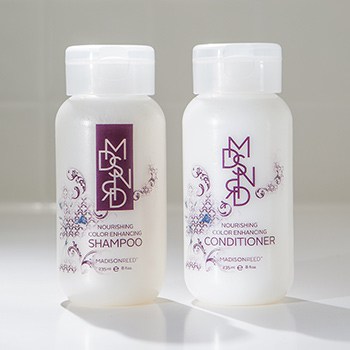 Overall, the thorough directions and the included tools and materials really made the entire hair color experience feel professional.
This was all so much better than the drugstore boxes that I'm used to! I'm not used to enjoying color processing so much.
Madison Reed Review: How does this hair color smell?
I think one of things I liked the most about Madison Reed hair color is that it has an incredibly pleasant scent.
The smell is also very mild, It's not an overpowering fragrance that might make you wonder if the scent is being used to cover up the smells of harsh chemicals or harsh ingredients.
I didn't realize until I was in the middle of applying the color that I was bracing for my eyes to sting, but it never happened. I also didn't feel a burning sensation in my nostrils that I sometimes get when using other brands at home.
The hair color and barrier cream all smell wonderful! Did you read that? A hair dye that smells good! I never thought I would be amazed at the smell of permanent hair color!
Madison Reed Review: AFTER Picture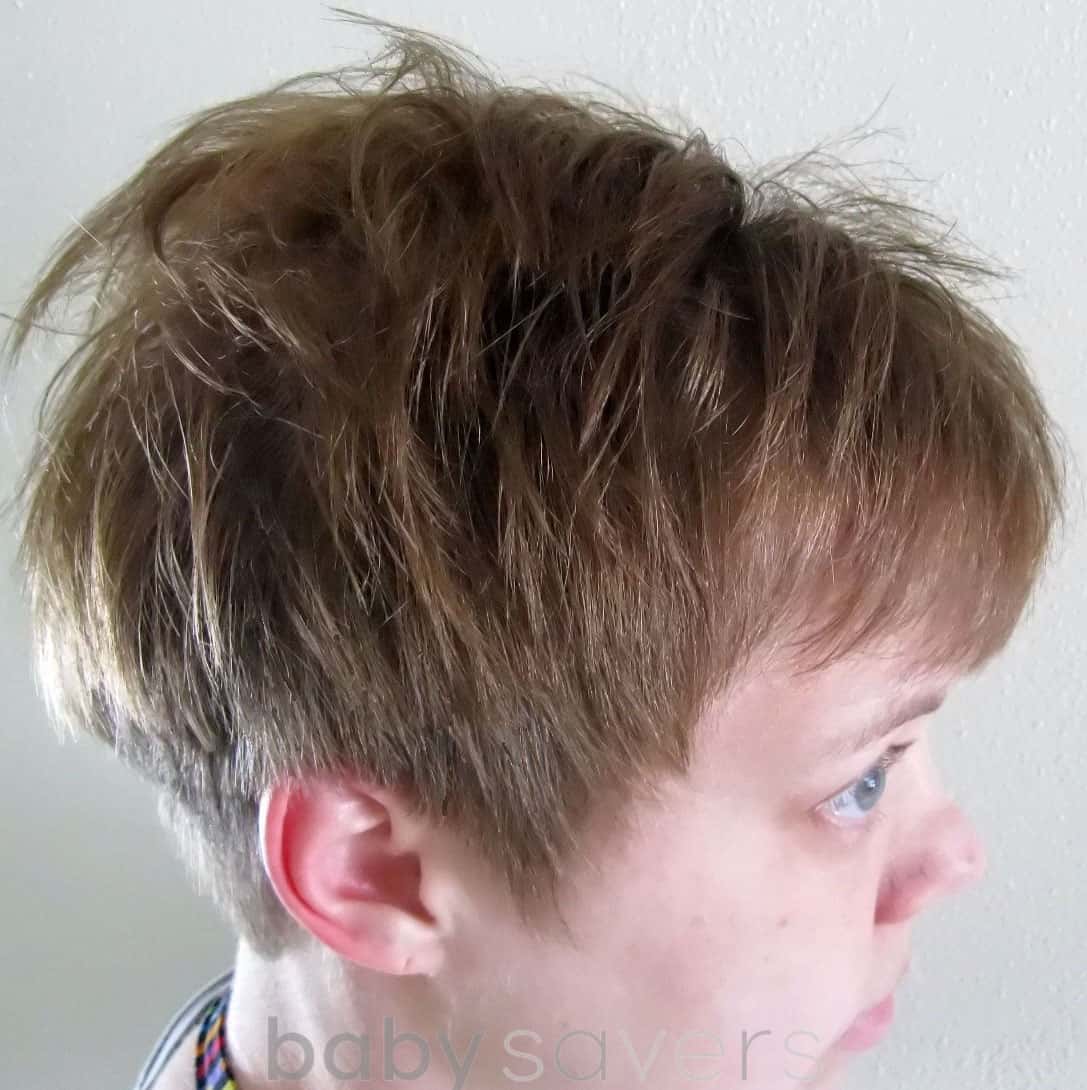 I am so happy with the way the Madison Reed hair color worked on my hair! My hard-to-color grey hair is gone. The Veneto Light Brown color looks natural on me and my hair feels healthy. Most importantly, the color is beautiful!
Madison Reed Review for gray hair
You can see from the above "before" images that I have plenty of gray hair. I hate to even think about it, but I know it's only going to get worse as I get older.
My gray hair is also very hard to dye. In the past, I've dyed my hair very frequently – once or twice a month – to try to keep the grey hair covered.
I was pretty skeptical when I wondered, does Madison Reed cover gray hair?
The honest answer: I'm SO amazed at how well this DIY hair color covers gray hair. Honestly. Six weeks after dying my hair I have grey hair growing in at my roots, but the hair that I dyed remains covered. WOW.
I think I've tried just about every brand of permanent hair color in all my attempts to cover grays. This is truly the only brand where I've seen 100% gray coverage last for weeks after I dying my hair.
Other Madison Reed Reviews
I'm not the only one loving this hair color! Check out a few Madison Reed reviews right from the Testimonials page on their website:
Madison Reed makes hair coloring easy, fast, and mistake-proof. Your hair looks beautiful after using it.
-Alex Chase, Celebrity Stylist
The look of the luxe color amazed me. I am not exaggerating when I say it looks like caviar. There's a blue/black tone to it that just looks rich and salon quality.
-Cheryl, Customer using Perugia Black color
My hair had the same soft, shiny and vibrant finish that I get from the salon. Without the two hours and $200. Hello brilliant!
-Chloe, customer using Sardinia Red.
Left my hair feeling soft and shiny. I adore the subtle blonde touches.
-iLibby, customer using Madison Reed Veneto Light Brown
Where to buy Madison Reed hair color
Try it for yourself! Have the hair color kit delivered to your home once for $26.50. You can also sign up to have your kit delivered automatically at your choice of intervals. Choose from every 4 weeks to every 10 weeks and you'll save $4.50 per order!
There is no obligation when you choose the automatic option. You can cancel your subscription at any time. The big perk is the subscription discount. Automatic deliveries are $22 each, plus shipping.
Try out Madison Reed's Salon-Quality Hair Color at Home and let me know what you think!
Madison Reed Coupons, Promo Codes and Discounts
It's very rare to find promo codes for Madison Reed, but they do occasionally offer promotions without the codes.
First, shop through any of the links on this site and you'll get a free welcome gift when you order your first hair color. Right now the free gift is an AQUIS Rapid Dry Hair Towel that cuts hair drying time by 50%.
You'll also get free shipping when you sign up for their email list. Just click the Unlock my Offer button across the top of the page.
Disclosure: I was provided products to facilitate this Madison Reed review. All opinions are genuine and authentic. Please see my disclosure policy for additional details.
Madison Reed FAQ
Is Madison Reed good hair color?
or Is Madison Reed worth it?
YES
I've done a ton of research into home hair coloring and custom formulations and comparisons between drug stores, salons and home formulas. The bottom line is that Madison Reed is the best alternative if you can't or won't go to a salon.
What is the Madison Reed Color Bar?
The Madison Reed Color Bar is a hair salon committed to giving you fast and fabulous hair color without the salon prices.
All Color Bars provide professional colorist services with ammonia-free and paraben free hair colors.
Where are Color Bars located?
You can find Color Bars in the US the following states:
California
Colorado
Connecticut
Florida
Georgia
Illinois
Massachusetts
Maryland
New York
Pennsylvania
Texas
Virginia
Find out more information and even book appointments at specific Color Bar locations.
Is Madison Reed Gluten Free? Cruelty Free? Vegan? Organic?
In addition to the ingredients that are covered above, there are plenty of questions about the composition and particular of how it's made.
I understand that knowing these details are important. They can impact your health, your personal values and they ultimately impact your shopping decisions.
I'm going to give you the facts and provide links to the sources to ensure you can get all the information that answers your questions.
Is the hair dye gluten free? Are the conditioner and shampoo also GF? YES.
The color, shampoo and conditioner are all gluten-free. (source and source)
Is it cruelty-free? Yes.
As of September 2020, Madison Reed has been Leaping Bunny certified as cruelty free for three years. Every product has a seal of approval certifying that no animal testing is used during development, production or anytime in between. (source)
Is it vegan? No.
The brand uses keratin in some of its products, so it's not vegan.
Is it organic? No.
Madison Reed is proud to state that they make their products with integrity. But they're not made with organic ingredients.
You can review a summary of the ingredients in Madison Reed's hair color here. Individual product pages contain full and comprehensive lists of the ingredients in each one.
How can I contact Madison Reed?
If you have questions, concerns or comments, you can contact Madison Reed:
Call their customer service at phone number (866) 817-0814.
Call their Color Crew for product information and consultations at (855) 605-1055.
Email the Color Crew at [email protected].
Live chat on their website. Just click on the purple phone button in the bottom right corner.
Customer service hours via phone are:
Monday-Friday, 6am-6pm PT
Saturday & Sunday, 8am-5pm PT
Does Madison Reed offer a satisfaction guarantee?
Yes – they have a 100% satisfaction guarantee and it's fantastic. Here are the details:
They want you to love your hair. If you're not satisfied with your results, their customer service team will first consult with you and try to find a solution that works. If you're still not happy, you'll receive a 100% refund on your first box.
Call the customer service number above to take advantage of the 100% satisfaction guarantee.
What is Madison Reed's return policy?
As of 2023, you can return the following unopened items within 6 months of purchase:
Radiant Cream Color
Color Reviving Gloss
Root Reboot
Accessories
Shampoo & Conditioner
Light Works
Toning Glaze
You aren't required to contact the brand before returning your item. Simply write Return to Sender or Refused on the delivered, unopened package and drop it at your local post office. You can also leave it for your mail carrier at your mailbox with the flag up.
You'll receive your refund after your package has been received and processed at the shipping facility.
Read the full return policy here for more details and to see what to do if you already discarded the original shipping materials.
Returns for the following items are not accepted:
Tame
Style
Root Touch Up Powder
What other products do they offer?
Madison Reed has expanded their product line to offer quite a few items to help make and keep your hair gorgeous!
We've talked extensively about the hair color, but they also offer highlights, toning glaze, Root Reboot, Color Reviving Gloss and more!
Does this brand cause hair loss?
Most likely no. There are reviews out there that attempt to connect Madison Reed to hair loss, but a quick search will show you claims that every brand of hair color has caused hair to fall out.
Hair loss can be caused by an allergic reaction. It's highly recommended that you do a full patch test on your skin to make sure you don't react before using it as intended.
Can you buy Madison Reed in stores?
Yes, but you'll get the entire catalog of colors and the best service for finding the right color when you shop directly at their website.
Where else can you buy Madison Reed products? A limited selection of colors is available at Ulta and at select Color Bar locations across the country.
How much does Madison Reed cost?
Their most popular and most well-known product is their permanent hair color. Here's how the pricing works:
$26.50 for a single color kit delivered to you.
$22 per color kit using auto delivery. You choose to receive a kit every 8 weeks, every 2 weeks or any interval in between, and you can cancel anytime without penalties.
How long does Madison Reed's hair color last?
Their flagship product, permanent hair color, will remain on your hair until it grows out from the roots. Your roots will show your natural hair color as it grows.