Madison Reed Reviews (spoiler alert: it's amazing!)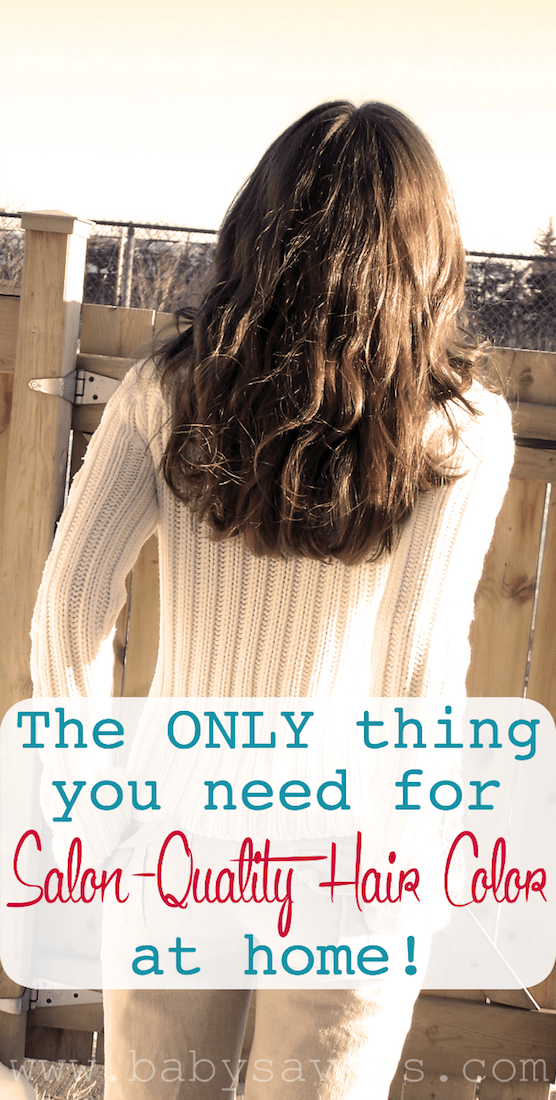 UPDATE: Madison Reed Veneto Light Brown Hair Color after 6 weeks
I used the Madison Reed Veneto Light Brown hair color for the first time on and reviewed the experience in the article below.
6 weeks later, the color hasn't faded and still looks as great as it did the day the hair color was applied!
I used just a bit of the included shampoo every day and it lasted for almost two weeks. I never use conditioner so I skipped it (even though it smelled incredible). My hair feels soft and healthy.
The gray in my hair is starting to show at the roots but it's blending well with the Veneto Light Brown, which makes me that much happier about choosing that color!
I'd definitely order hair color from Madison Reed again.
Madison Reed Reviews 2020 update
This article with information about Madison Reed Hair Color Reviews, has been updated in February 2020. The original content remains unchanged, we've just added more details.
We've also updated this Madison Reed reviews article with a video! Now you can watch my 2020 Madison Reed hair color reviews and unboxing.
You'll get to see every single thing that will come with your own Madison Reed purchase. They even included a few extras with my order. Scroll down to see what I received!
Madison Reed Hair Color Reviews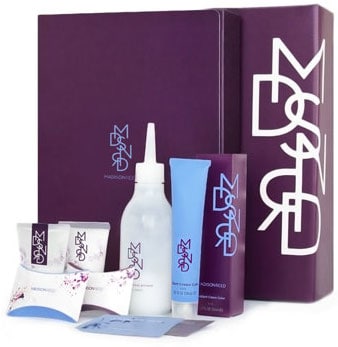 Marybeth's note: All Madison Reed reviews were written by my sister, Molly.
The Before Pictures
Before I get to my full Madison Reed review, I want to start by saying I am a veteran at dying my hair. I was blond as a child. In high school my hair was light blond, and I had blond highlights in college.
By the time I was 25, however, I started having a lot of grey hair. You can see it below: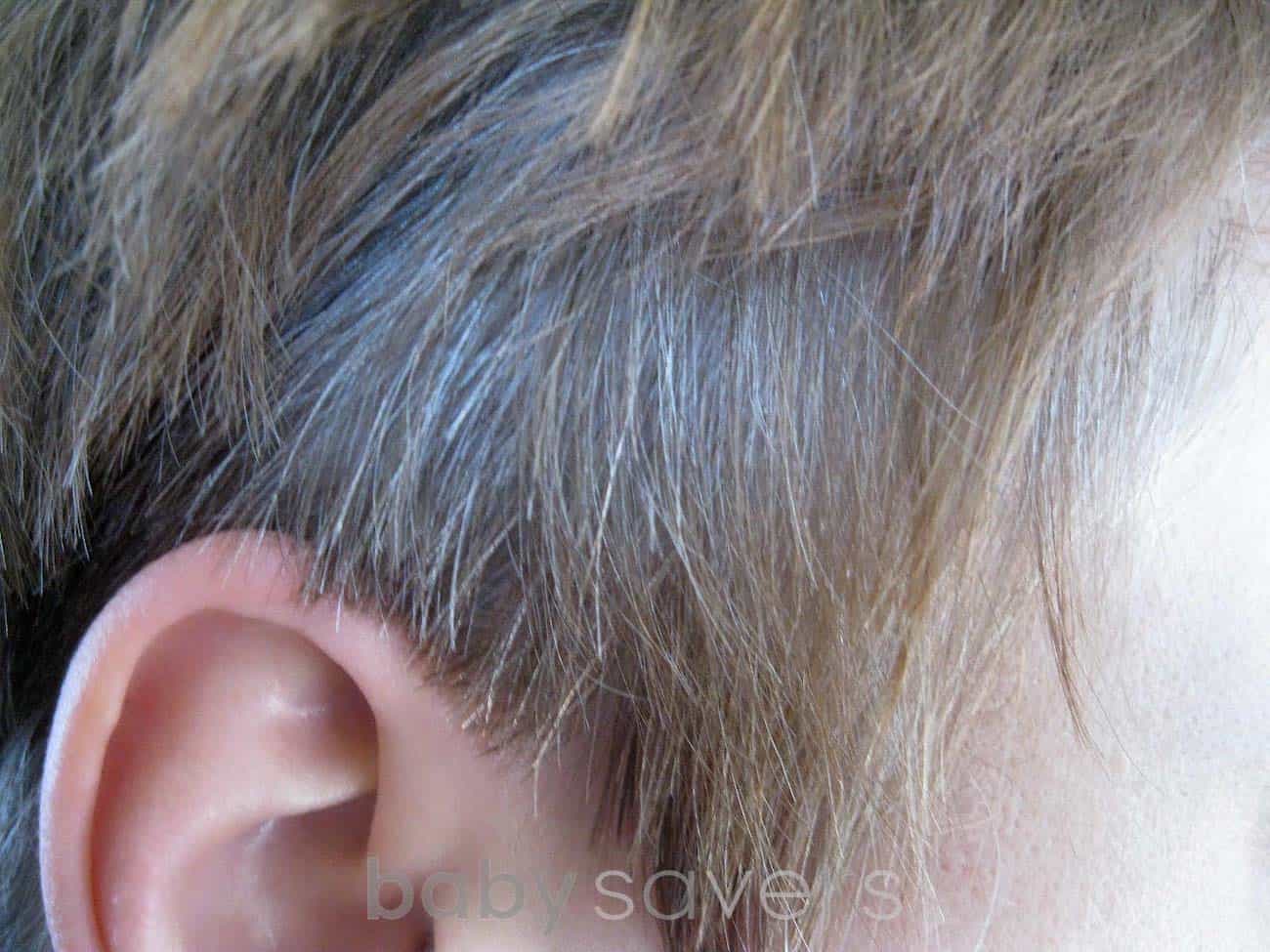 Here's another angle. You can see that my is definitely my most problematic grey area.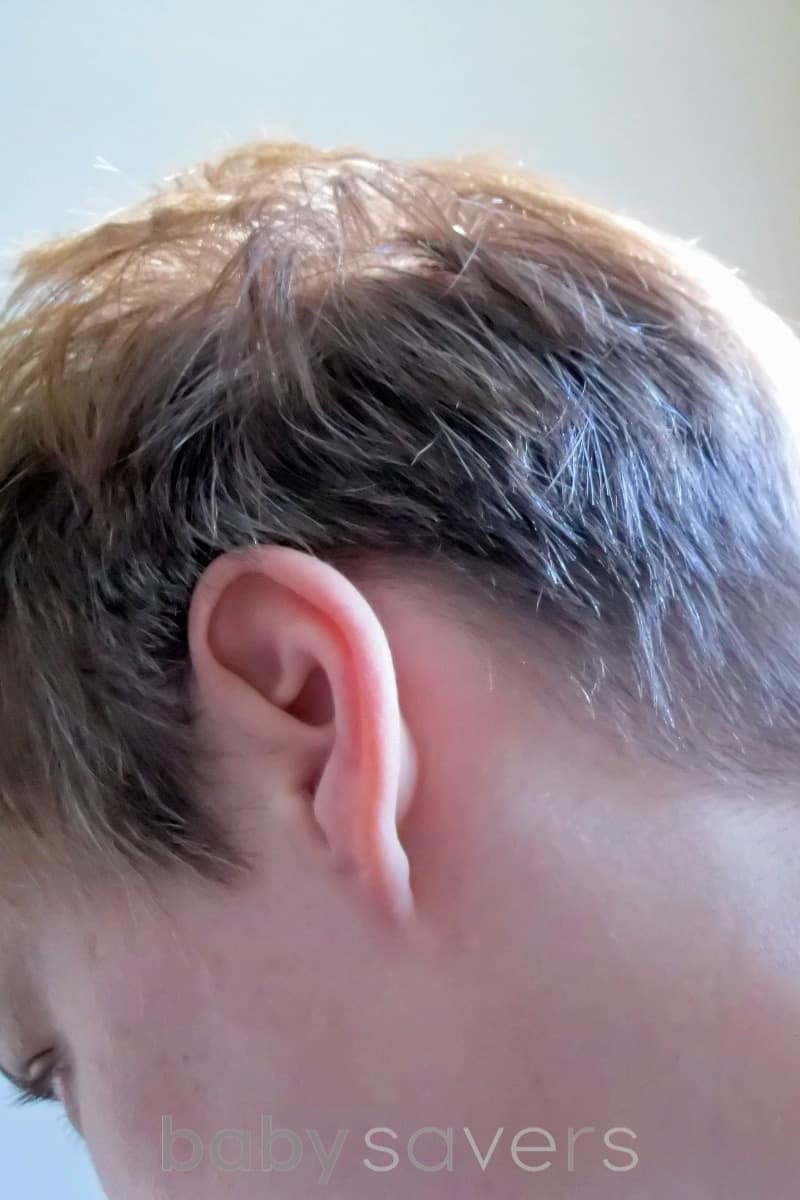 I couldn't keep up with highlighting my hair frequently enough to cover the gray hair. So I started dying my hair with drugstore hair dye. I've been doing it that way for over 10 years!
When I'm ready to dye my hair, I usually run to the drugstore and pick out a box of hair dye. I do this after debating and taking some educated guesses over which one would look good on me.
Does this sound familiar? The drugstore hair dye never ended up being the same color that was shown on the model on the box. I always felt relieved if the color came "close enough."
Let me tell you, there have been plenty of times when the color definitely wasn't close enough! My hair has been almost every color – black, pink (oops!), red, blond, brown and nearly anything else you can think of.
But this time, with Madison Reed Hair Color, it was an entirely different experience.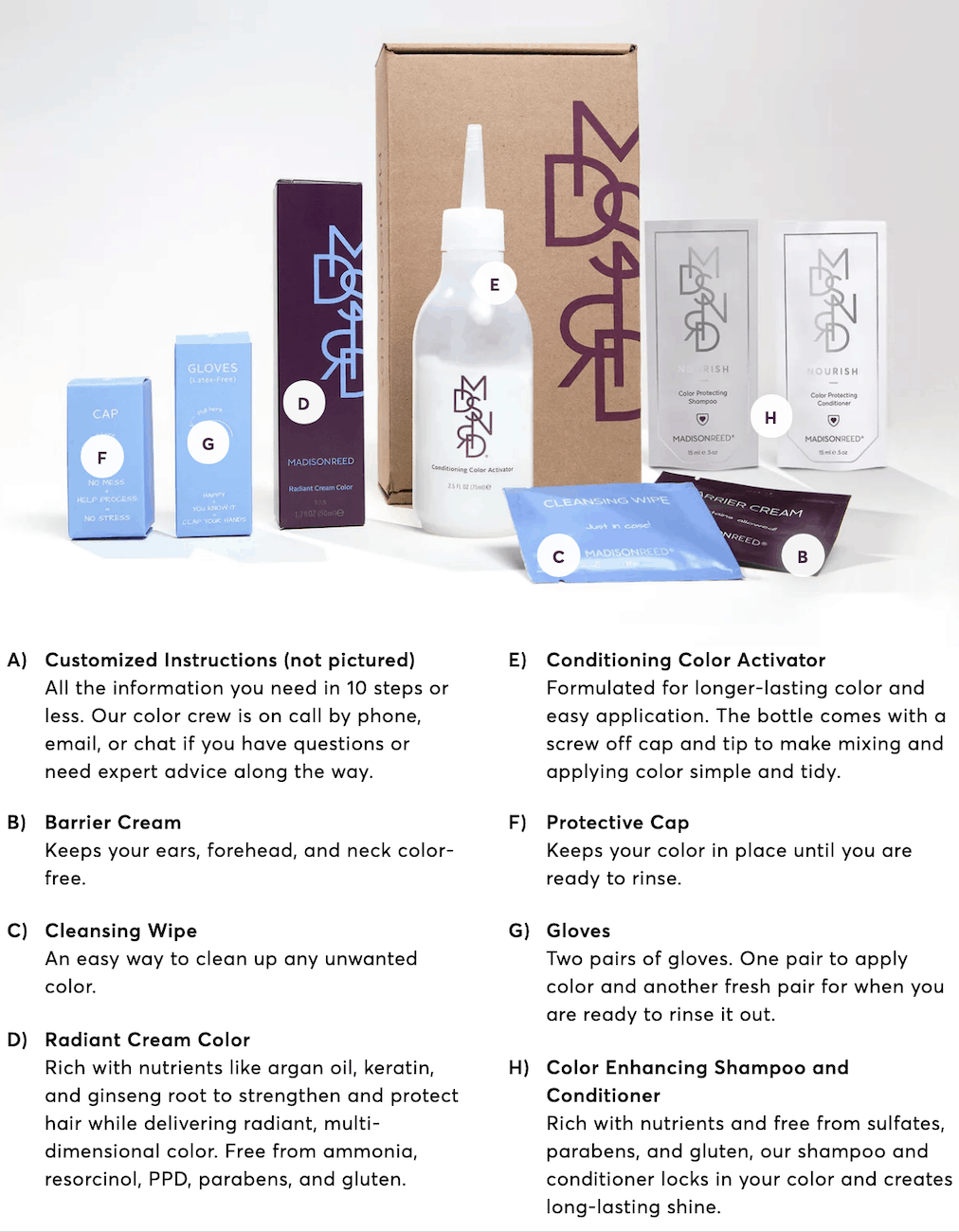 This Madison Reed hair color review allowed me to order the product online and have it sent directly to my house. The process of ordering the hair color was SO easy and actually kind of fun!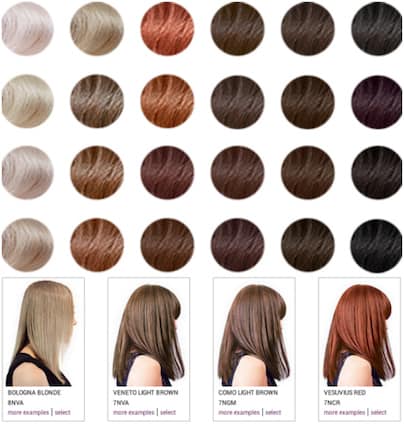 Colors: Selecting the Perfect Color Match
I loved looking at all the gorgeous swatches of colors on the Madison Reed color chart. The possibilities feel endless! But Madison Reed reviews need to be done right. I wanted the whole experience and I wanted to be absolutely sure I was picking out the right hair color for me!
The Madison Reed website offers assistance so you can easily pick hair color that is right for you. Madison Reed provides a few helpful tools so that you pick a personalized, custom hair color:
You can fill out a quick Color Advisor survey to automatically advise on the best shade for you.
You can take advantage of a free professional hair color consultation. The consult can be done over the phone, via chat or via email. You'll always be able upload your photo for accurate professional advice!
Input details from the box of hair dye you usually use and the Color Translator will find a match with their own high-quality product.
Reference this Madison Reed color chart to narrow down the hair color shades that interest you: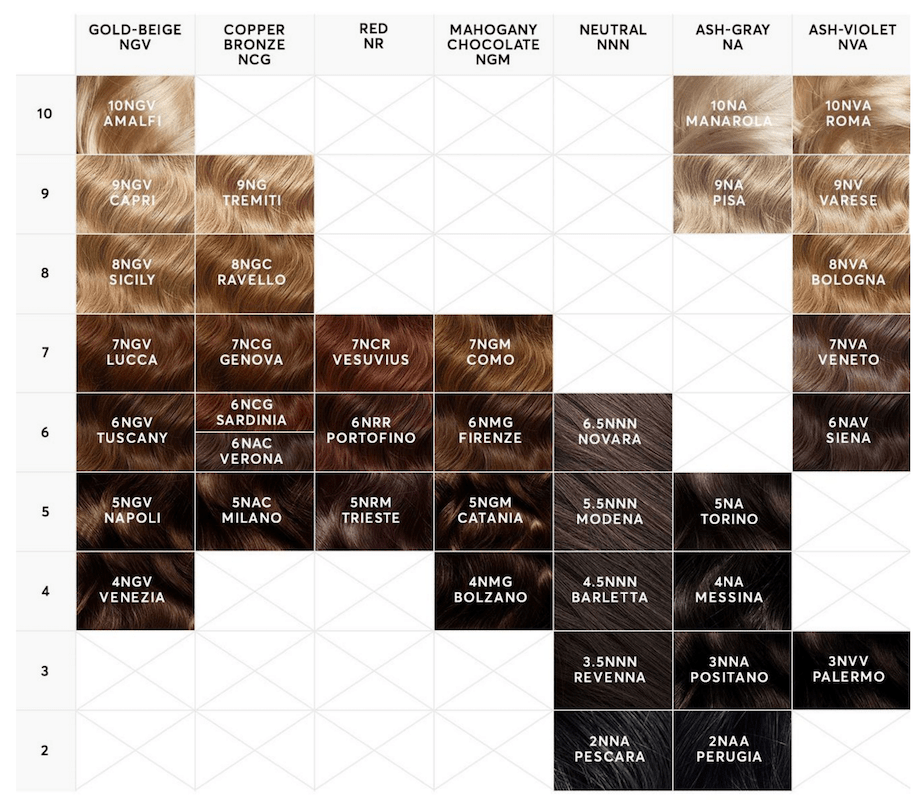 I actually really loved the recommendation I got from the Color Advisor survey. It took less than a minute, and it gave me four color suggestions. All were beautiful, but I zeroed in on one that was exactly what I was looking for.
Related: Everything I love about Madison Reed Hair Dye.
All About Veneto Light Brown 7NVA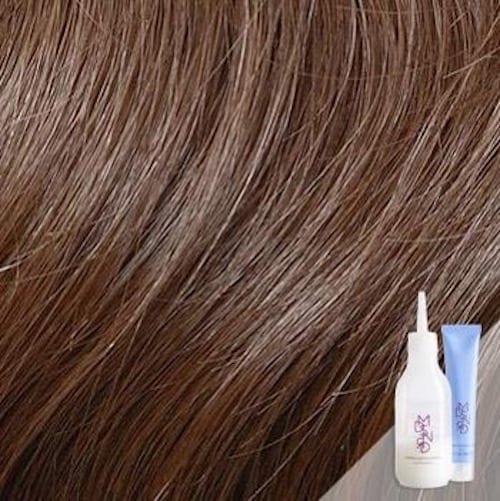 Madison Reed describes Veneto Light Brown as a cool light brown with smoky undertones. I always look for the terms cool and light brown when I shop for hair dye, so the Madison Reed Veneto Light Brown seemed perfect.
I also love the After pics that go with every hair color on the site. There's always a close-up view of the hair, and they also show how the color looks on different hair types. It's really nice to see the multi-dimensional tones on various textures of hair.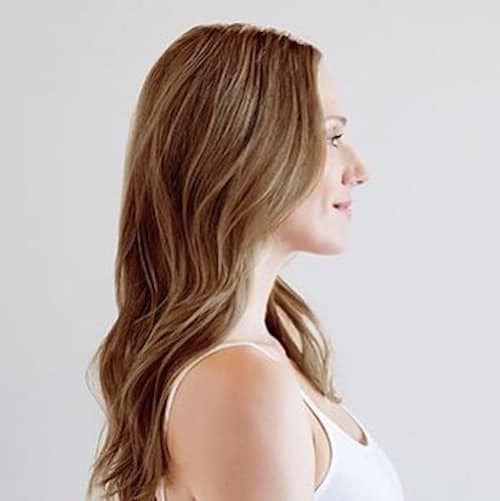 This is how the Veneto Light Brown looks on slightly wavy hair with a bit of texture.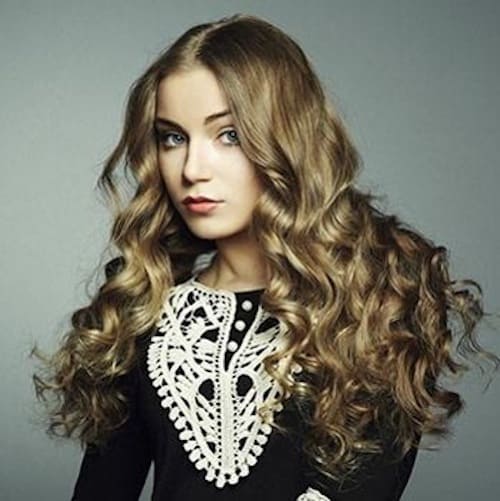 This is how Madison Reed Veneto Light Brown hair color looks on curly hair. My hair is straight, but I love how the curls catch the light making the color multi-dimensional.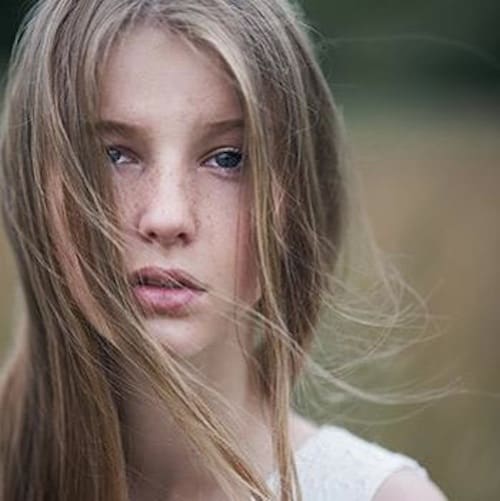 I scrolled through a lot of pictures on the website. Then I concluded that the above image is how Veneto Light Brown might look on me.
My hair is short, but it's straight, and this is how that shade looks on straight hair. The variety of different pictures gave me a great idea of what the color would look like in my own hair!
I placed my order for Madison Reed Veneto Light Brown 7NVA and a few days later my hair color package was on my doorstep.
One huge positive about this hair dye? I love that there was no running to the drugstore to look at boxes and boxes of brands and labels to try to find the right color match and type of dye that would work best for me. It was all set up for me from the order.
What Madison Reed Hair Color Kits Look Like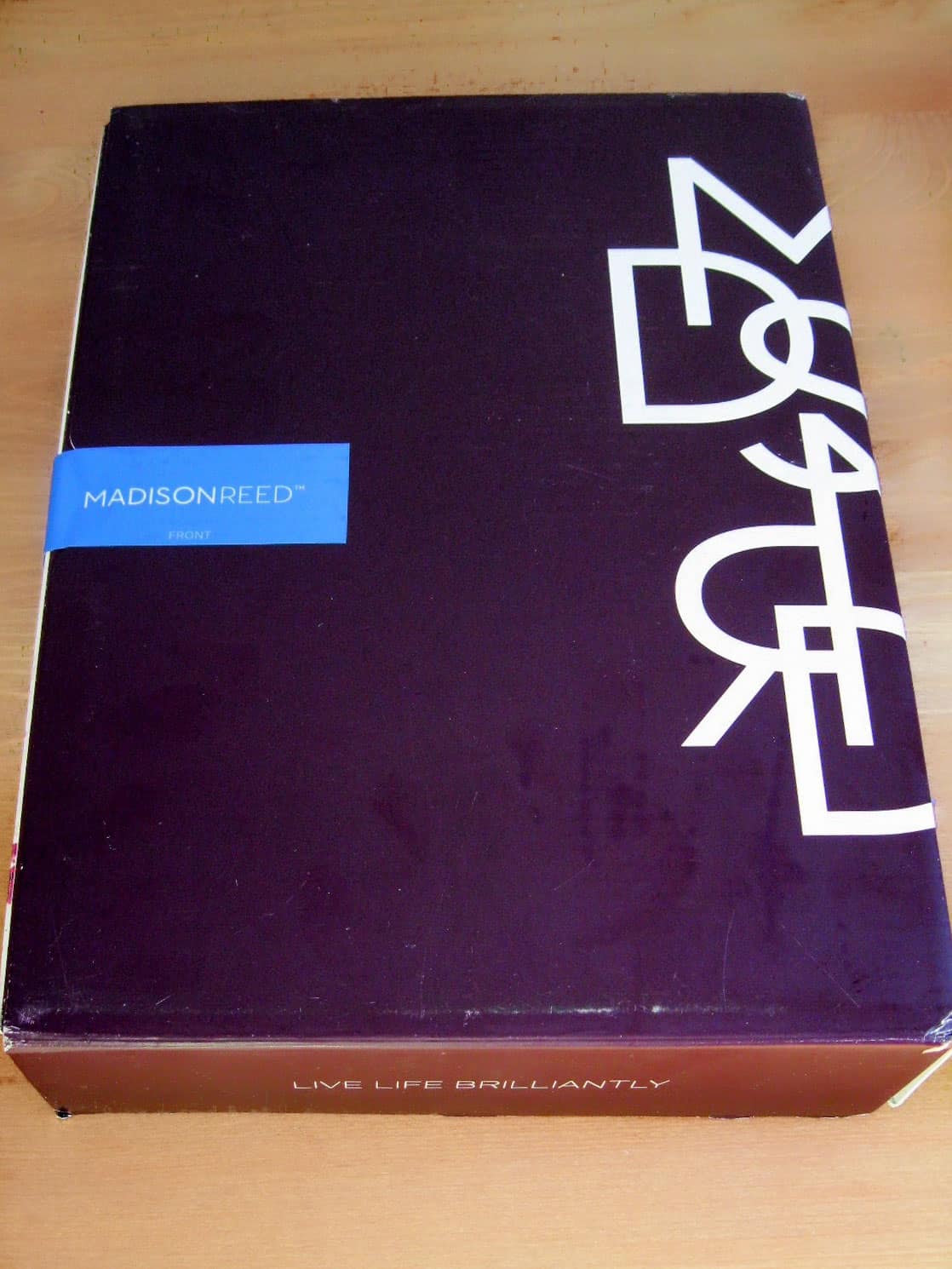 The kit comes in a slim, compact box that says,"You're not using drug store hair dye this time!"
The directions unfolded in front of me when I opened the box. The box also opened up to display all the materials and supplies I needed.
The instructions included step-by-step directions and diagrams for each step. These directions made the hair-dying process so easy to follow!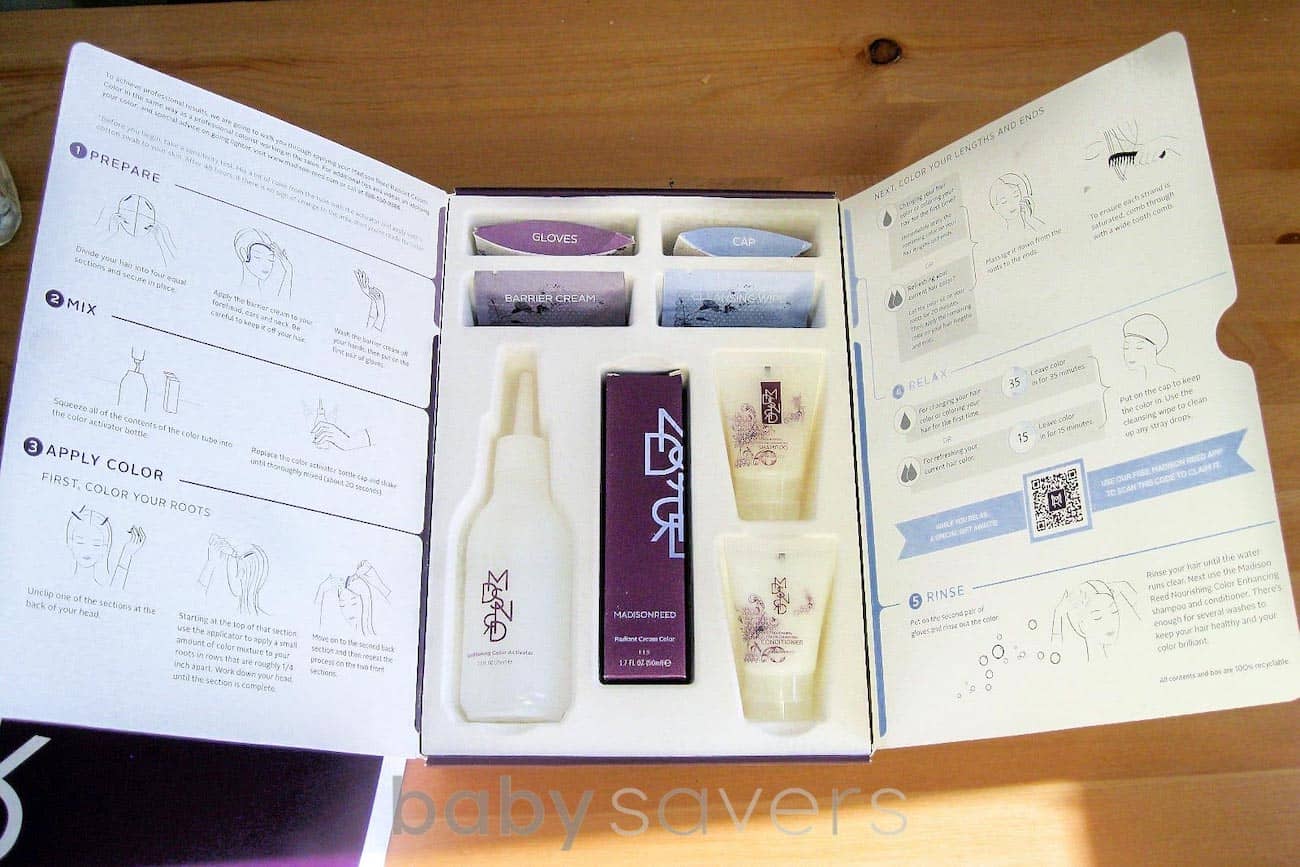 I loved how it was all organized and presented in a sturdy cardboard case!
Did you know that hair dye directions could come on anything but a huge sheet of thin paper with tiny letters? That thought had never occurred to me. Now I never want to see them that way again.
What's Included with Madison Reed Hair Color
I made a Madison Reed hair color unboxing video to show everything that's included in the hair dye box:
Using Madison Reed Hair Dye: The Experience
If I were asked to sum up the experience of using Madison Reed hair color in a single word, I would describe it as premium. Or possibly luxurious. It definitely just feels good.
I started by applying the included hair color barrier cream on my skin. It smelled amazing. It also it worked so well!
I always stain the skin around my hairline when I use drugstore hair dye. This time, this hair color left no dye on my skin. When I finished coloring my hair I didn't have to scrub my skin!
It was nice to find two pairs of gloves that fit my hands in my hair color kit. These gloves don't feel like they were made from sandwich baggies. They're fitted and and they remained securely on my hands until I was ready to take them off.
Also included in the color kit was a cap to contain the mess during the coloring process and a wipe for any drips. I imagine this would be a huge help for people with long hair!
I mixed up the hair color formula according to the directions. It was super easy to mix the dye with the color activator. Then I applied it to my hair, pulled on the cap, and set the timer.
When the timer beeped I rinsed it out the dye, washed my hair with the included shampoo and followed with the conditioner.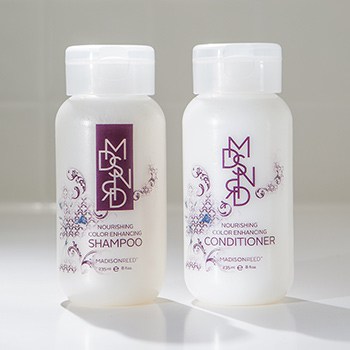 Overall, the thorough directions and the included tools and materials really made the entire hair color experience feel professional.
This was all so much better than the drugstore boxes of hair dye that I'm used to! I'm not used to enjoying color processing so much.
How does this hair color smell?
I think one of things I liked the most about Madison Reed hair color is that it has an incredibly pleasant scent.
The hair color, shampoo, conditioner and barrier cream all smell wonderful! Did you read that? A hair dye that smells good! I never thought I would be amazed at the smell of permanent hair color!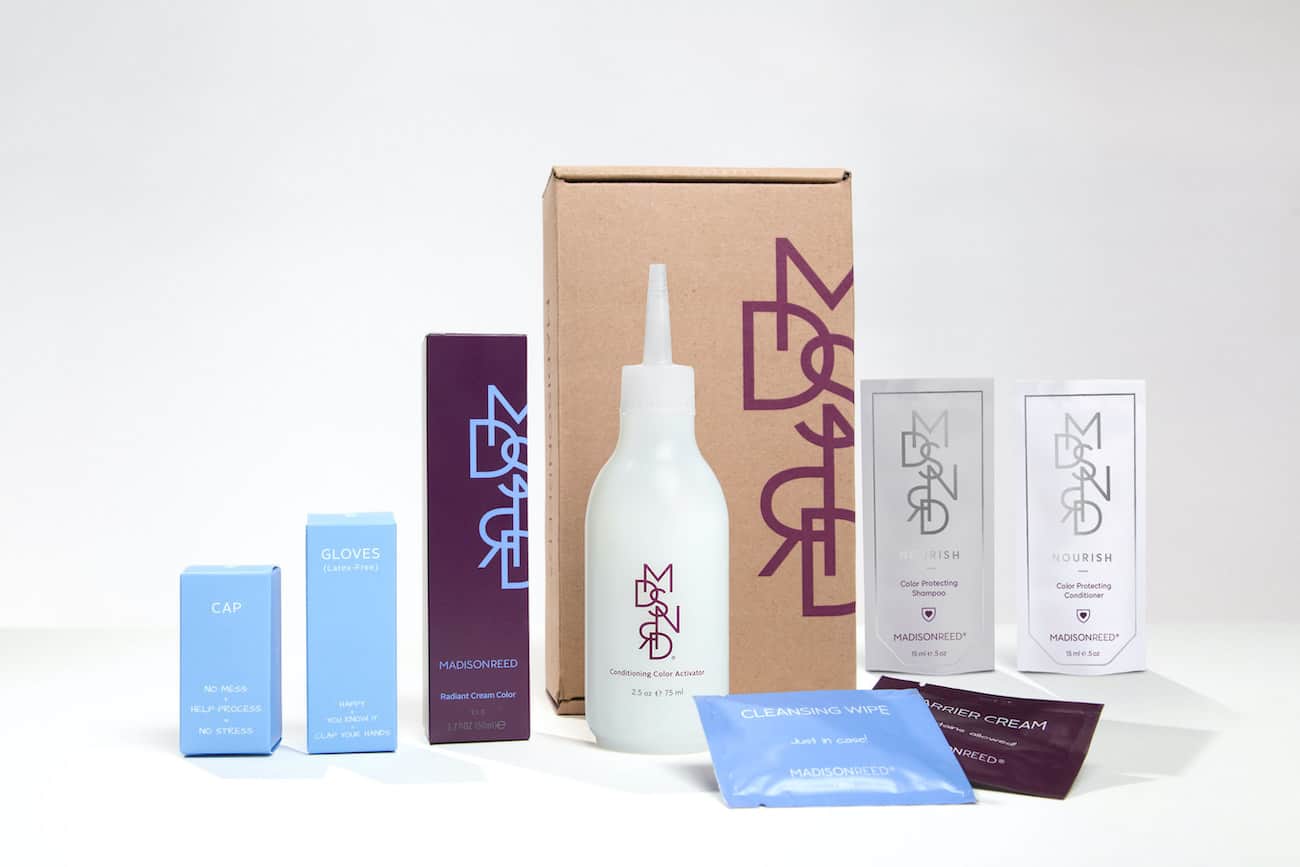 Madison Reed Ingredients
The incredible smell of the the barrier cream and the hair dye kit had me wondering what was in all of these products.
According to their website, Madison Reed designs their products with "ingredients that nurture your hair." They also avoid the ingredients that don't do that.
Their processes also adhere to the strict safety standards of the European Union, which bans chemicals that aren't proven to be safe.
The hair dye formula has nurturing ingredients including Argan oil, keratin, ginseng root extract, Mongongo oil, Baobab oil and Maracuja oil. (source)
In turn, Madison-Reed ingredients don't include PPD, ammonia, parabens, resorcinol, phthalates, gluten, resorcinol, sodium lauryl sulfate or titanium dioxide. All of those substances could have negative effects on your hair, your health or the environment. (source)
It makes me happy to see a brand who so consciously keeps harmful ingredients out of their consumer products!
If you want more specific details on the ingredients in their hair color, scroll down to the FAQ.
Madison Reed Hair Color: After Pictures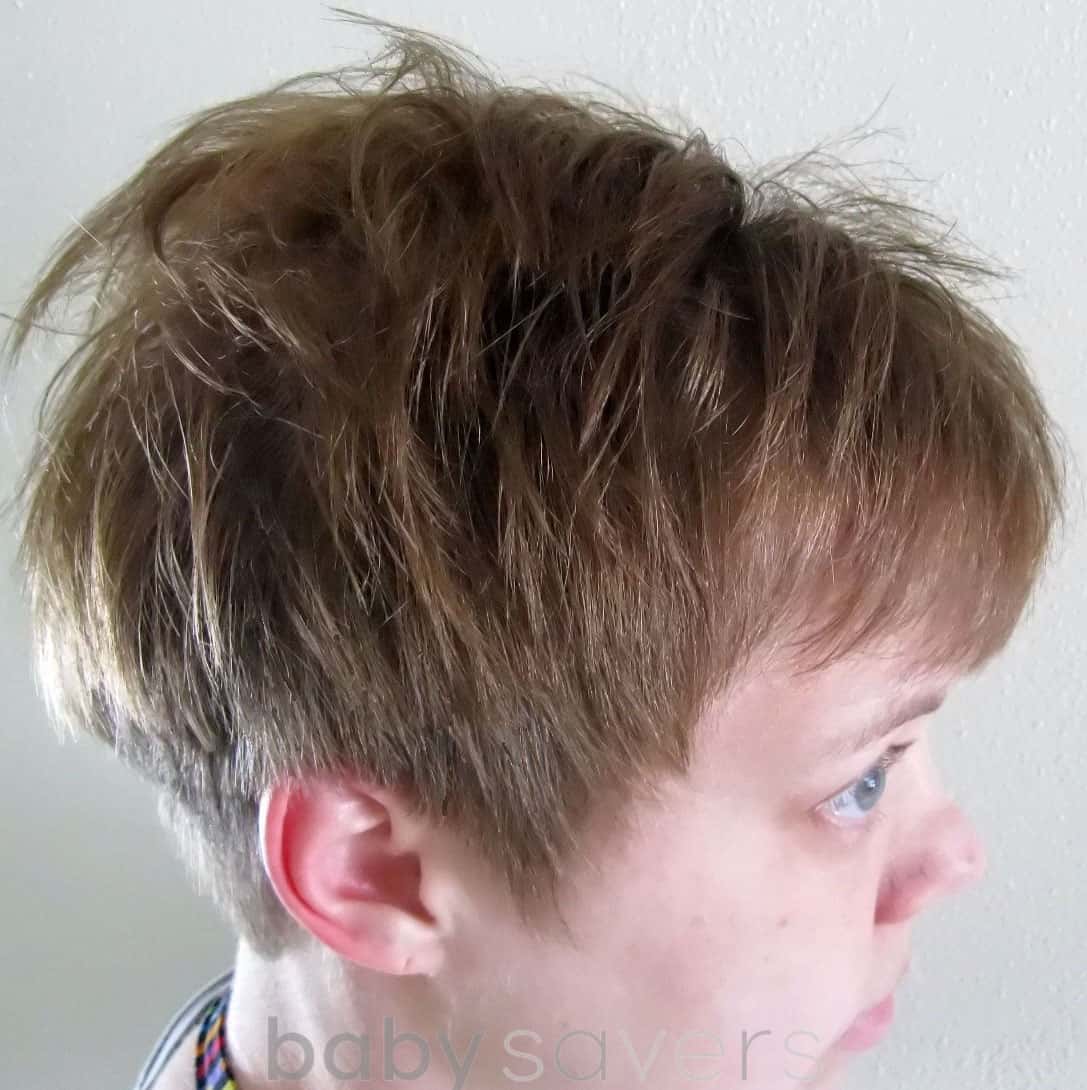 I am so happy with the way the Madison Reed hair color worked on my hair! I made sure to take a close picture so you can see how great it worked on my grey hair at my hairline.
My hard-to-color grey hair is gone. The Veneto Light Brown color looks natural on me and my hair feels healthy. Most importantly, the color is beautiful!
How it Worked on Grey Hair
You can see from the above "before" images that I have plenty of gray hair. Sadly, it won't disappear on its own.
My gray hair is also very hard to dye. In the past, I've dyed my hair very frequently – once or twice a month – to try to keep the grey hair covered.
I'm so amazed at how well the Madison Reed hair color covers gray hair. Honestly. Six weeks after dying my hair I have grey hair growing in at my roots, but the grey hair that I dyed remains covered. WOW.
I think I've tried just about every brand of permanent hair color in all my attempts to cover grays. This is the only brand where I've seen 100% gray coverage weeks after I dyed my hair.

Other Madison Reed Reviews
I'm not the only one loving my hair color! Check out a few Madison Reed reviews right from the Testimonials page on their website:
It makes hair coloring easy, fast, and mistake-proof. Your hair looks beautiful after using it.
-Alex Chase, Celebrity Stylist
The look of the luxe color amazed me. I am not exaggerating when I say it looks like caviar. There's a blue/black tone to it that just looks rich and salon quality.
-Cheryl, customer using Madison Reed Perugia Black
My hair had the same soft, shiny and vibrant finish that I get from the salon. Without the two hours and $200. Hello brilliant!
-Chloe, customer using Sardinia Red.
Left my hair feeling soft and shiny. I adore the subtle blonde touches.
-iLibby, customer using Madison Reed Veneto Light Brown
Try Madison Reed hair color for yourself! Have a hair color kit just like mine delivered to your doorstep once for $26.50. You can also sign up to have your kit automatically delivered anywhere from every 4 weeks to every 10 weeks and you'll save $4.50.
There is no obligation when you choose the automatic option. You can cancel your subscription at any time. The big perk is the subscription discount. Automatic deliveries are $22 each, plus shipping.
Try out Salon-Quality Hair Color at Home and let me know what you think!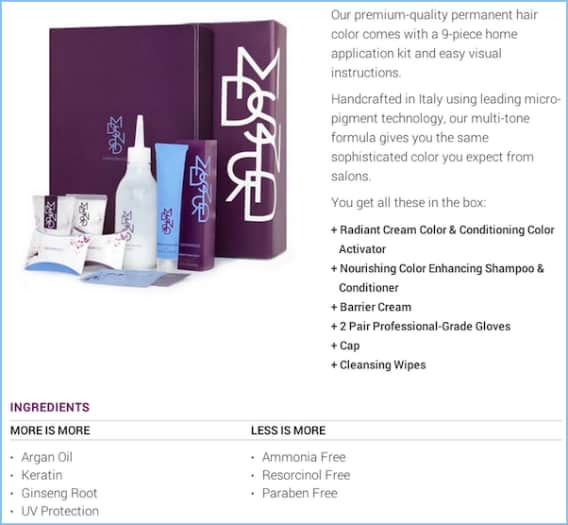 Disclosure: The brand provided products and sent them to facilitate the Madison Reed reviews. All opinions are genuine and authentic. Please see my disclosure policy for additional details.