Mary Poppins Returns Cast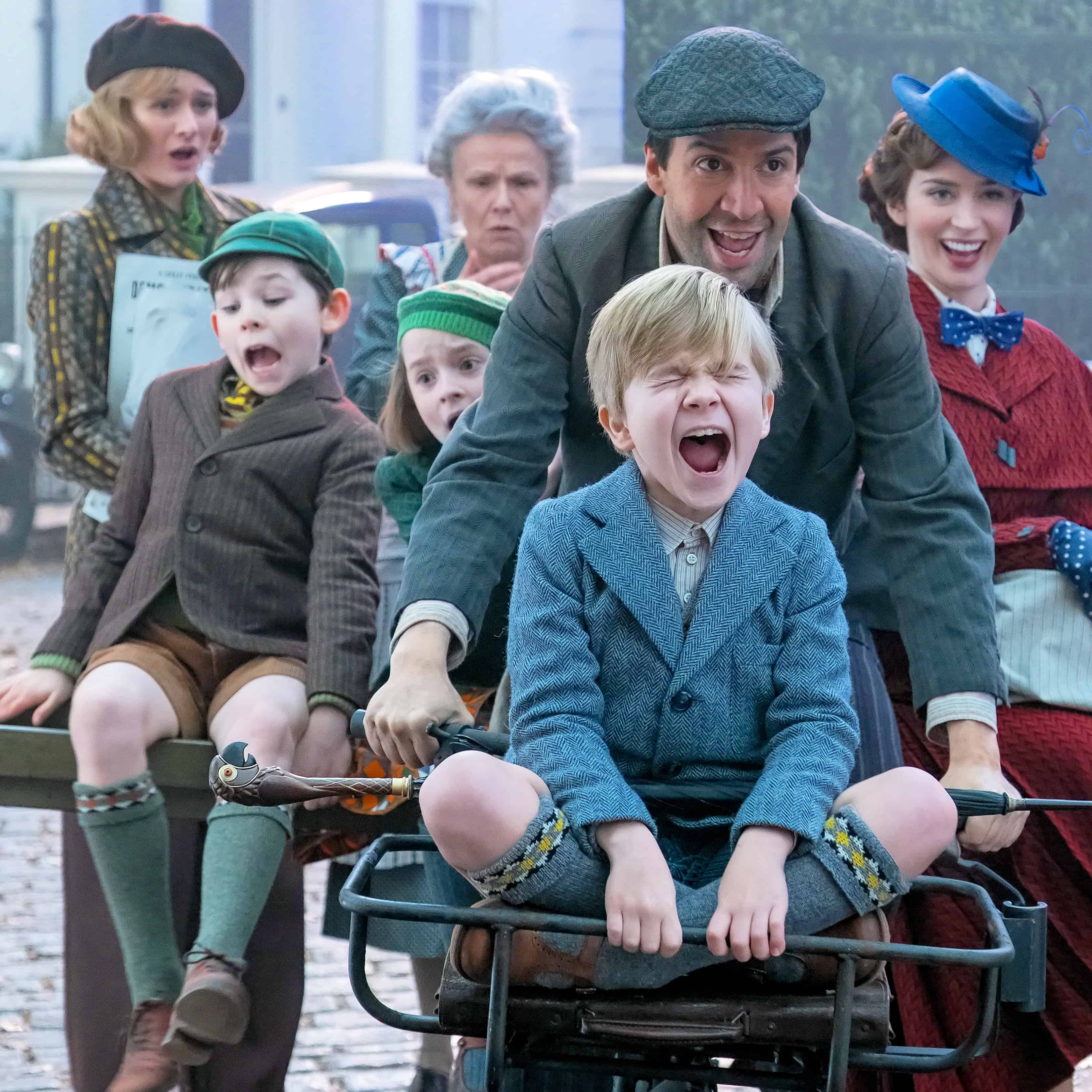 It's no secret that I'm a huge Disney fan. I've never tried to explain all the ins and outs of why I have so much love, but a brief explanation is that Disney is magic.
It's why Disney World is my favorite place in the world and it's why I make time to see every Disney movie I can.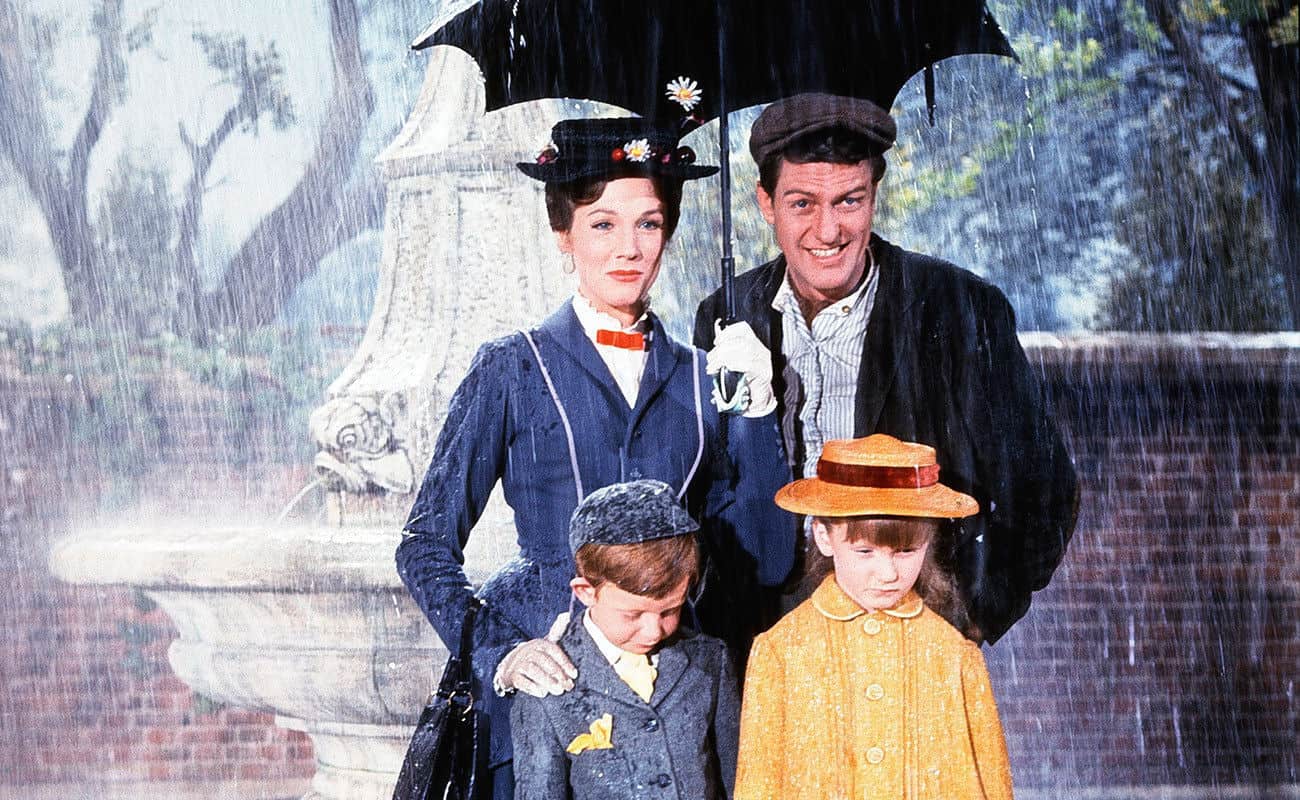 Magic is the reason why Mary Poppins is my all-time favorite movie. From the time I was a little girl I was obsessed with so many different aspects of Mary Poppins, and I've never let go of my love of the movie.
Sometimes when people hear that their favorite movie is being remade, updated or expanded upon, they cringe and groan. I did exactly the opposite when I learned of Disney making Mary Poppins Returns for a 2018 release, especially when I learned that Lin-Manuel Miranda is co-starring.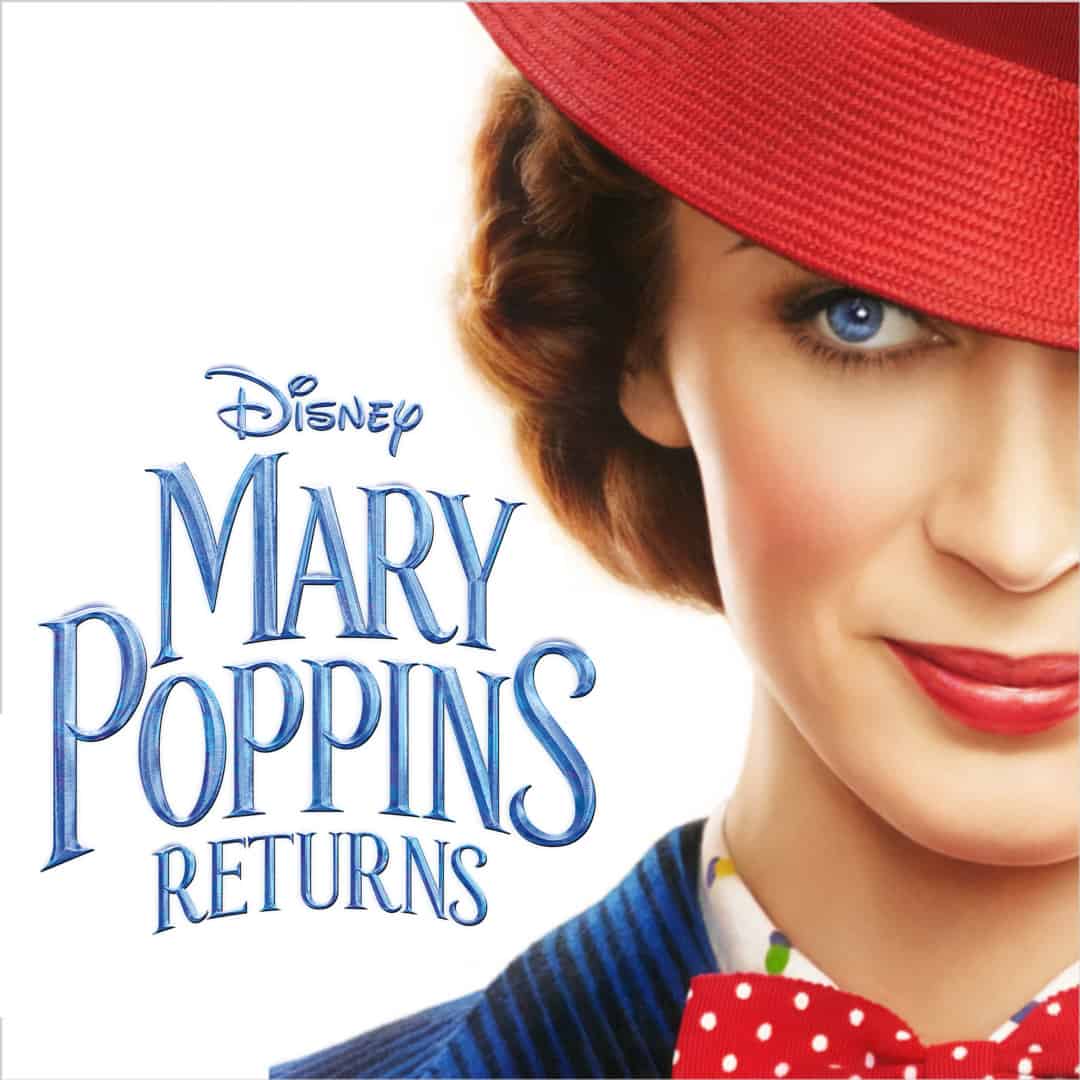 That is, I literally jumped out of my chair, got my phone and called my husband at work to tell him about it. 
Did he care that much about it? No. 🙂 But was he happy that I was so happy about Mary Poppins Returns 2018? Absolutely!
Some news of Mary Poppins Returns has been released over the past few weeks. I don't know it all, but I want to share what's known so far. Keep reading for the Mary Poppins Returns cast, details about the movie, who plays the new Mary Poppins in Mary Poppins Returns, the Mary Poppins Returns characters and more!
First Look at Emily Blunt as Mary Poppins in Mary Poppins Returns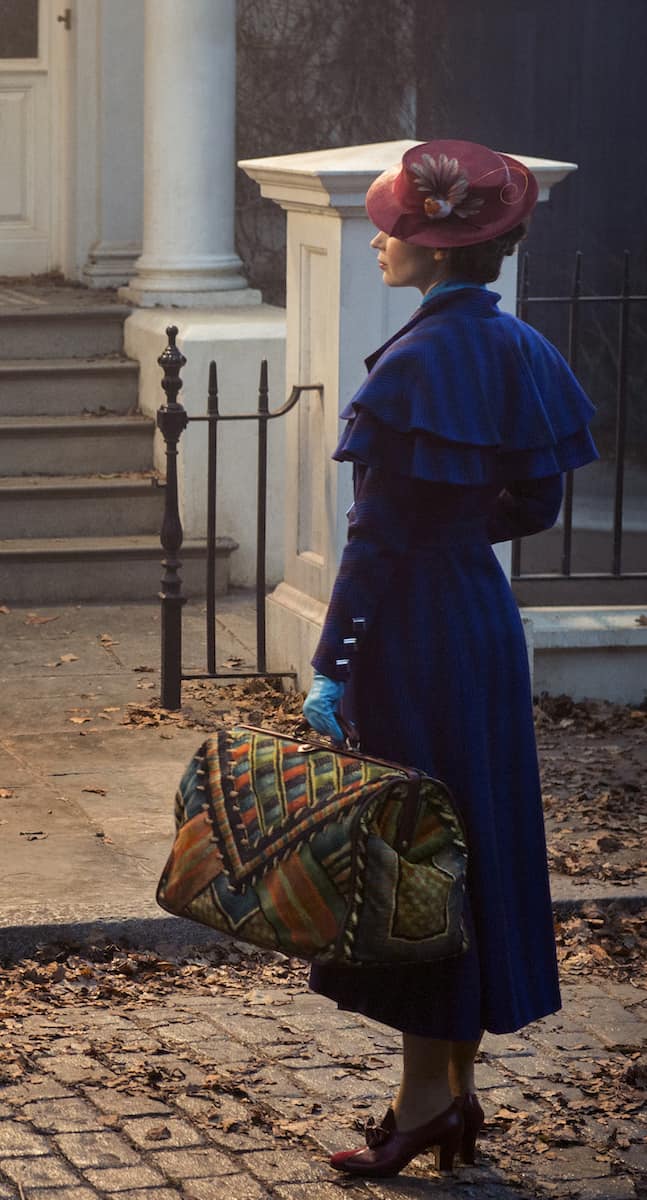 The above picture is the first official image released of Emily Blunt as Mary Poppins.
The Plot of Mary Poppins Returns
Mary Poppins Returns is set in 1930s depression-era London, which is the time period in the Mary Poppins novels by PL Travers. It's also about 20 years after the time period of the original Mary Poppins film.
In Mary Poppins Returns, Jane and Michael Banks are all grown up. Michael has three children of his own, and he lives with his children and housekeeper on Cherry Tree Lane.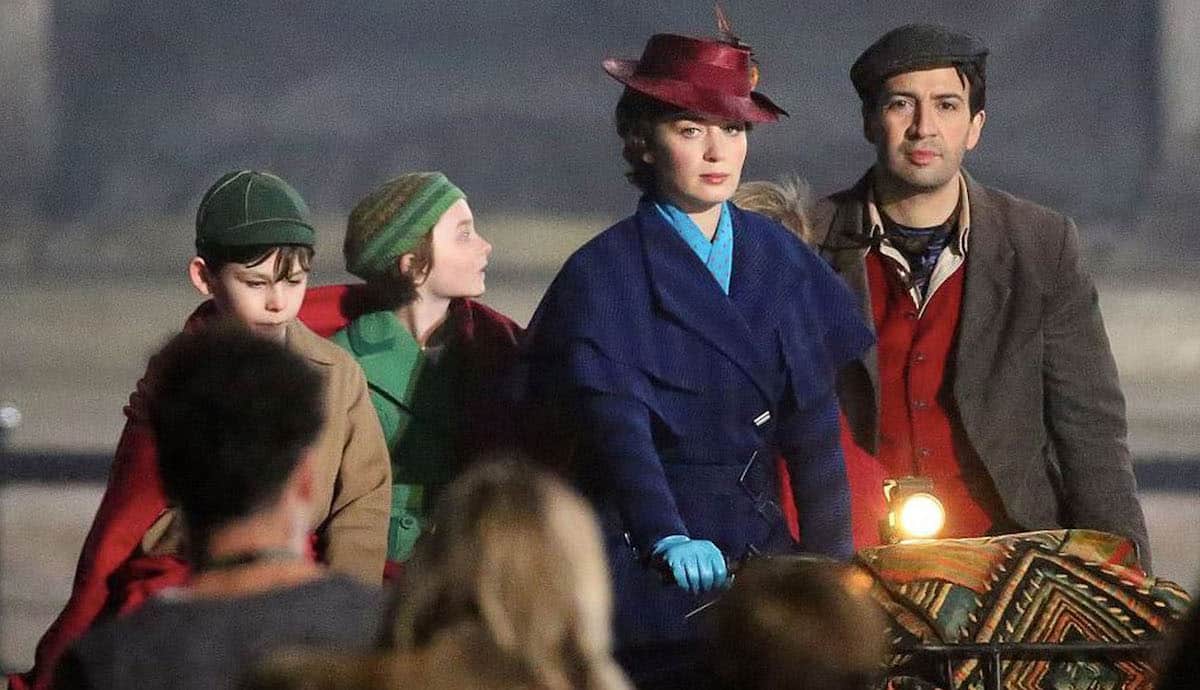 When Michael Banks suffers a personal loss, the nanny of his childhood, Mary Poppins, re-enters the Banks family and meets up with Jack, an optimistic street lamplighter.
Mary Poppins and Jack use Mary's unique magic to help the family rediscover the joy and wonder that's been missing in their lives while introducing the children to a new assortment of colorful characters, including her eccentric cousin, Topsy.
The Cast of Mary Poppins Returns 2018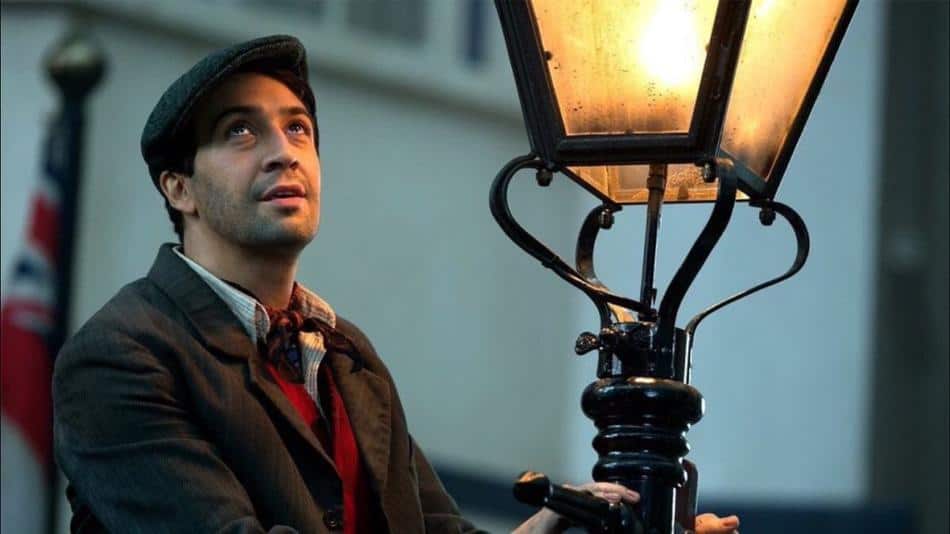 As mentioned above, Emily Blunt is playing the title role of Mary Poppins. I'm also excited to see that Dick Van Dyke has a role in the new movie!
Here are details on the rest of the cast of Mary Poppins Returns:
The three Banks children will be played by Pixie Davies, Nathanael Saleh and Joel Dawson.
Lin-Manuel Miranda is Joel the lamplighter.
Meryl Streep will play Mary Poppins' cousin, Topsy.
Emily Mortimer and Ben Whishaw are playing Jane and Michael Banks, respectively.
Julie Walters (known as Mrs. Molly Weasely from the Harry Potter movies) is playing Ellen, the housekeeper who works for Michael Banks.
Dick Van Dyke will be playing Mr. Dawes Jr., who is a member of the board in the London bank where Mr. Banks worked in the original Mary Poppins. It's probably not a coincidence that Van Dyke also played Mr. Dawes Senior in Mary Poppins!
Mary Poppins Returns Cast
Here's all the characters and actors I told you about, plus a few more, all in a neat format:
The kids in Mary Poppins Returns
| | |
| --- | --- |
| Joel Dawson | Georgie Banks |
| Pixie Davies | Anabel Banks |
| Nathanael Saleh | John Banks |
The Rest of the Cast of Mary Poppins Returns
Here are more of the key players in Mary Poppins Returns:
| | |
| --- | --- |
| Emily Blunt | Mary Poppins |
| Meryl Streep | Topsy |
| Colin Firth | William Weatherall Wilkins |
| Emily Mortimer | Jane Banks |
| Ben Whishaw | Michael Banks |
| Lin-Manuel Miranda | Jack |
| Angela Lansbury | Balloon Lady |
| Julie Walters | Ellen |
| Dick Van Dyke | Mr. Dawes Jr. |
| David Warner | Admiral Boom |
| Jim Norton | Mr. Binnacle |
| Jeremy Swift | Gooding |
| Kobna Holdbrook-Smith | Frye / Weasel |
| Steve Carroll | Tramp |
| Ian Conningham | Shamus |
| Tarik Frimpong | Angus |
| Christian Dixon | The Milkman |
| Zander James | Topsey's Trader |
| Tom Dab | Trader at topseys |
| Jonathan Andrew Hume | Weasel |
| Karen Dotrice | Cameo |
Mary Poppins Returns Release Date
Mary Poppins Returns will be in theaters everywhere on December 19, 2018. Get your tickets and local showtimes here!