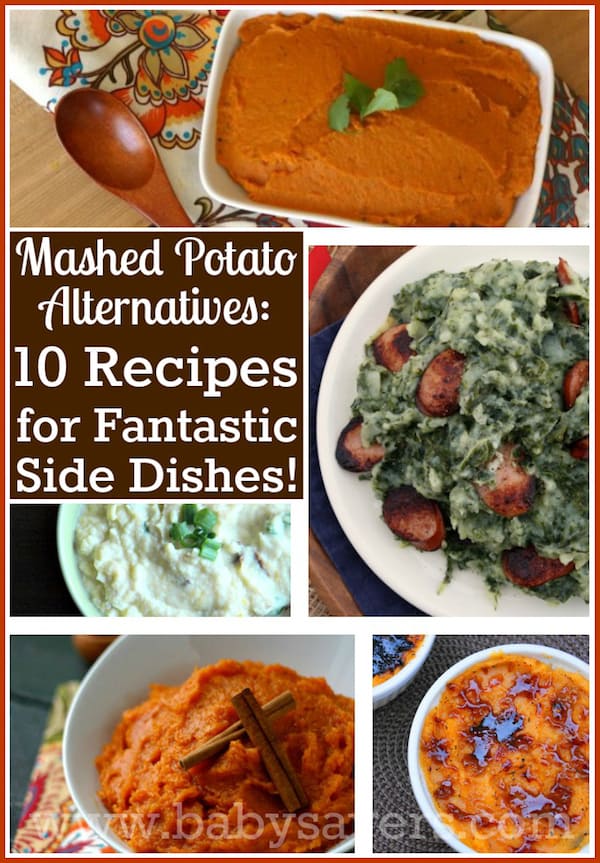 When I was younger, I was always searching the dinner table for those mashed potato substitutes and alternatives. Call me crazy, but I seriously did not like mashed potatoes. Now that I've grown up, I've become a normal woman with typical characteristics: I'm a mom, a homemaker, a wife and a carb addict!
Of course, since I challenged my own parents by being a picky eater, my kids seem to be following in my footsteps. Now they're the ones who turn their noses up at potatoes and scan the buffet for mashed potato substitutes!
When I really think abou my own childhood tastes and how they've changed as I've grown up, I like to reassure myself that my kids will come to like more food on their own time.
Until then, I'm going to bring at least one of these mashed potato substitutes to the Thanksgiving table!
Before you leave to check out these amazing recipes, be sure to take a look at my easy Thanksgiving crafts featuring over 30 Thanksgiving crafts for preschoolers and toddlers!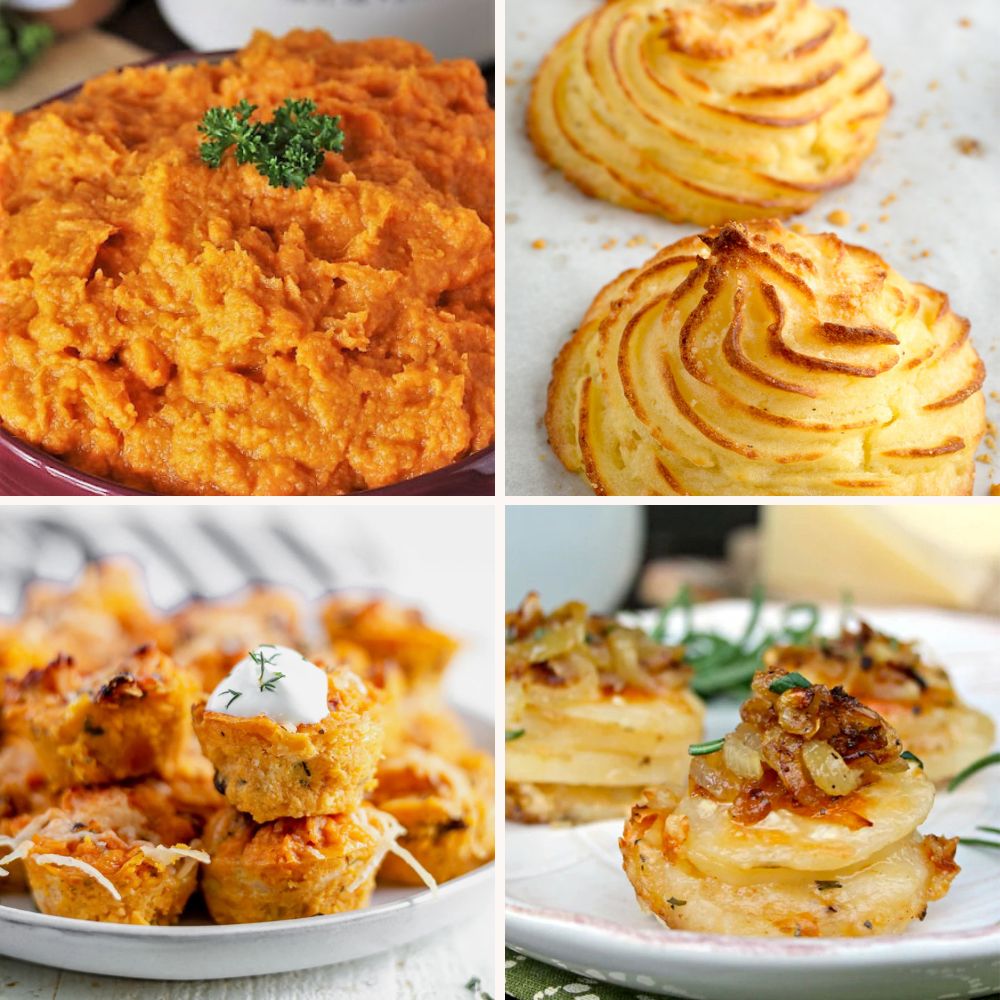 Mashed Potato Substitutes
1. Bruleed (or not) Maple Mashed Sweet Potatoes. These can be made in individual portions or as a casserole.
Maple Mashed Sweet Potatoes are incredibly flavorful – and easy. Pure maple syrup brings out the natural sweetness of the sweet potatoes, and they're a perfect substitute for mashed potatoes at the Thanksgiving table.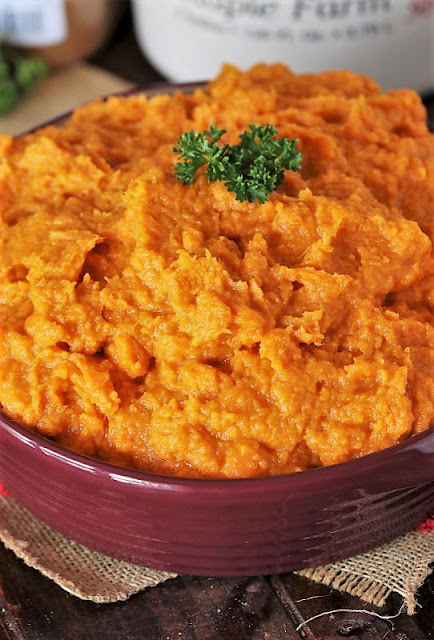 2. Roasted Sweet Potato and Carrot Mash
Cutting the sweet potatoes with organic carrots is a great way to lighten up your mashed potatoes. The roasting takes it a step further and adds complexity because of the natural caramelization that happens in the oven.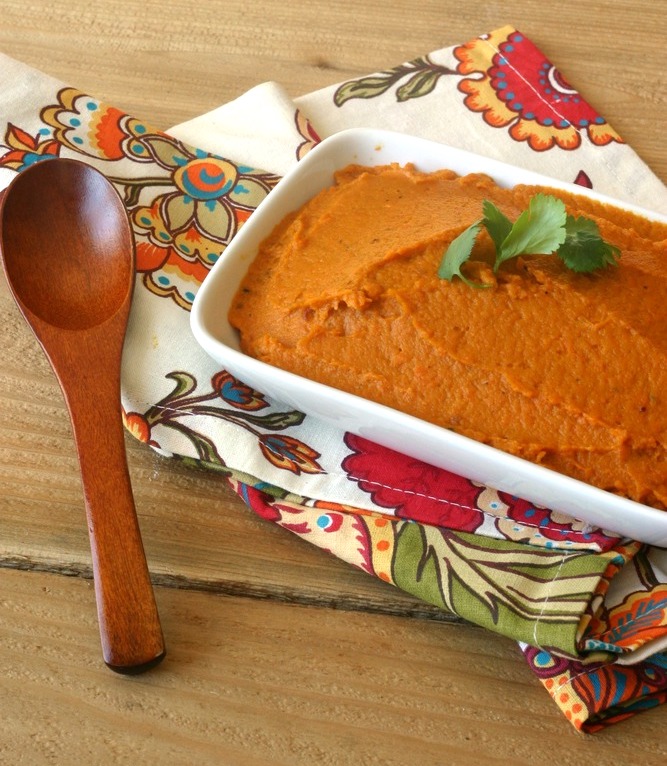 Corn combines with heavy cream and butter to make this easy Skillet Creamed Corn recipe. Made in only a few minutes, this delicious side dish is perfect for dinner any night of the week or on special occasions like Thanksgiving.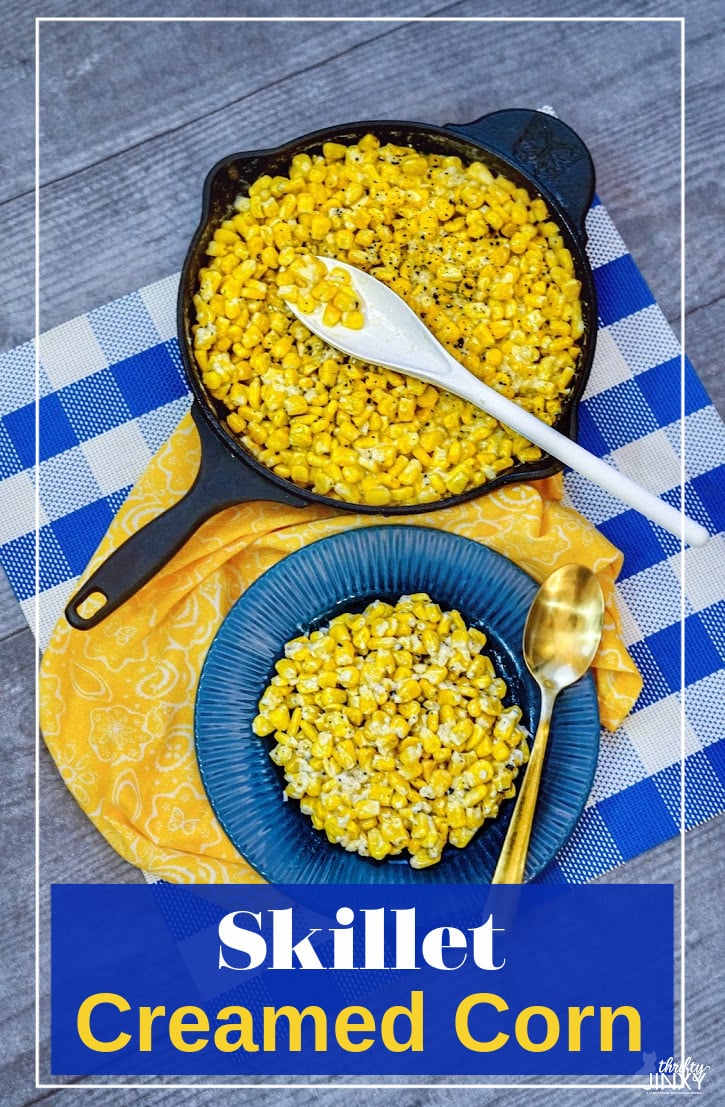 4. Cheesy Potato and Herb Gratin Stacks
Thin slices of potatoes and Italian cheeses combine in this easily elegant Cheesy Potato and Herb Gratin Stacks recipe that works perfectly as appetizer or side dish.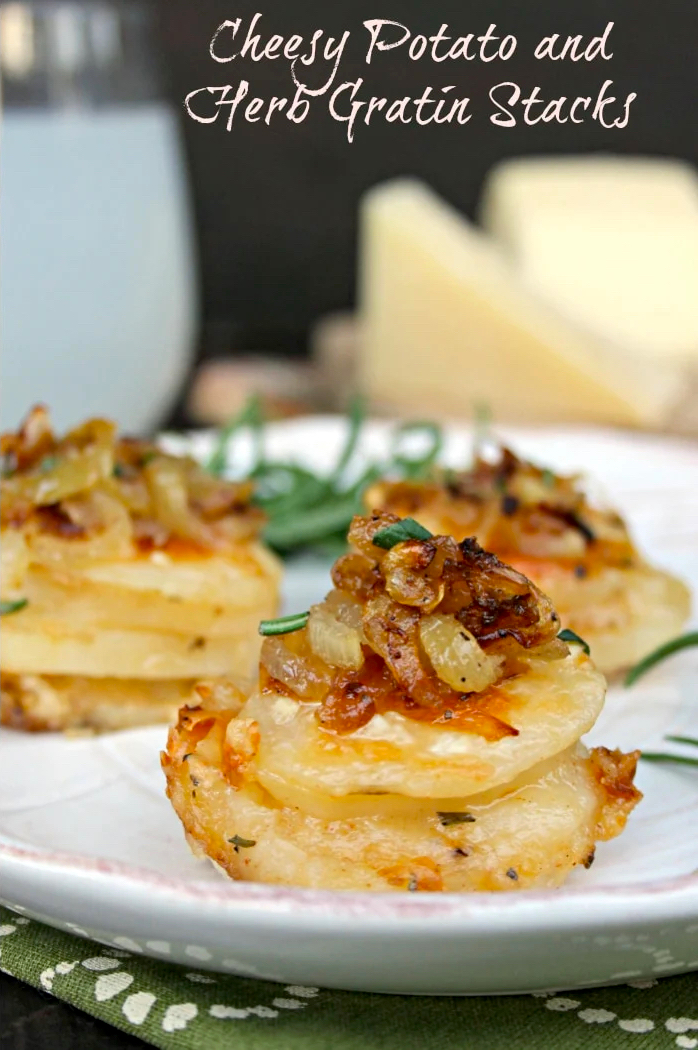 5. Creamy Garlic Butter Loaded Mashed Cauliflower with bacon, sour cream and cheese.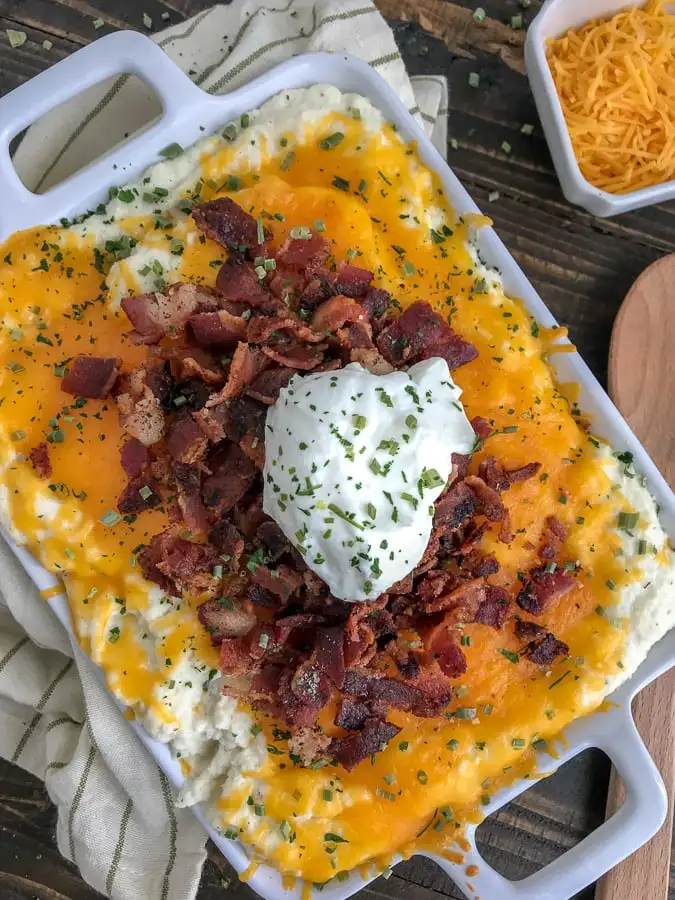 6. Gorgonzola Mashed Potato Latkes with jalapeno apple relish
A great way to use leftover mashed potatoes, or an excuse to whip up a batch! These latkes are perfect for Thanksgiving!
Rich and creamy inside with buttery, crispy outsides, these Parmesan Duchess Potatoes are an easy way to elevate mashed potatoes for an impressive side dish.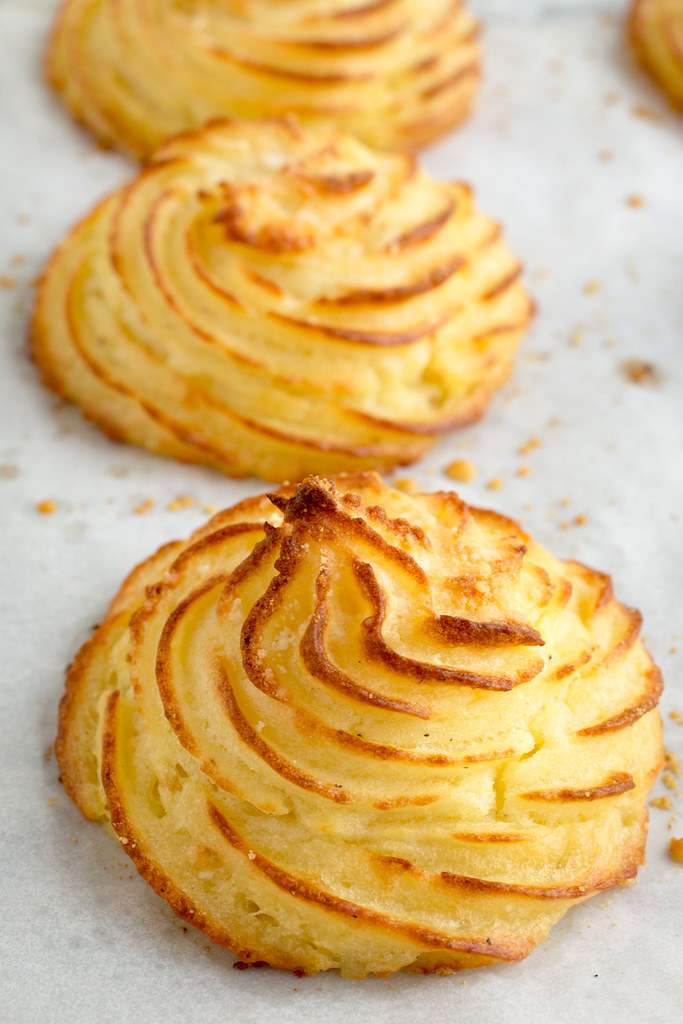 If you want to glam up your mashed potatoes, you will love these mashed potato bites. These crispy bites have a hidden treasure inside.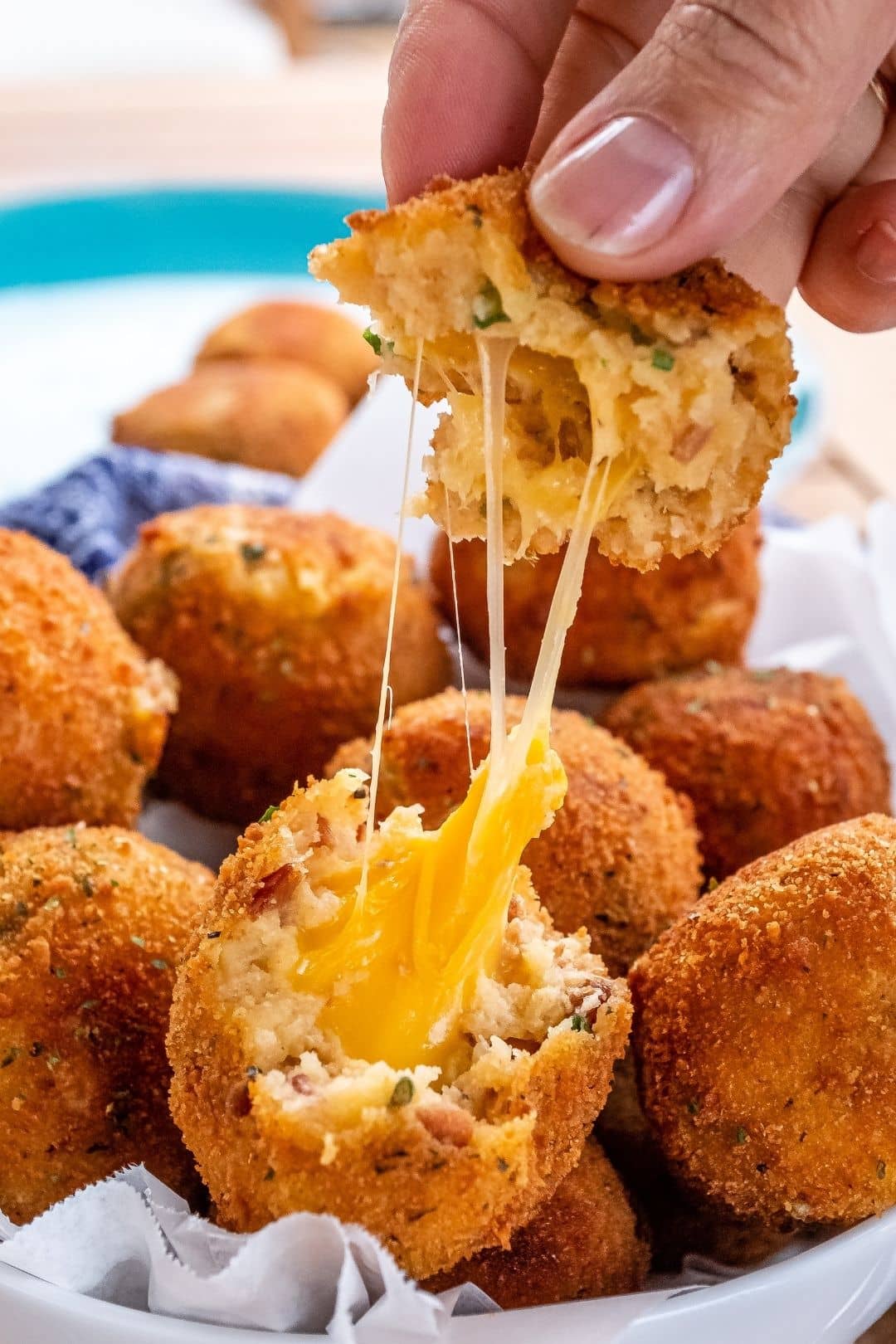 These sweet potato puffs are the perfect savory appetizer or side dish! They're easy to make and feature creamy mashed sweet potatoes and fresh herbs.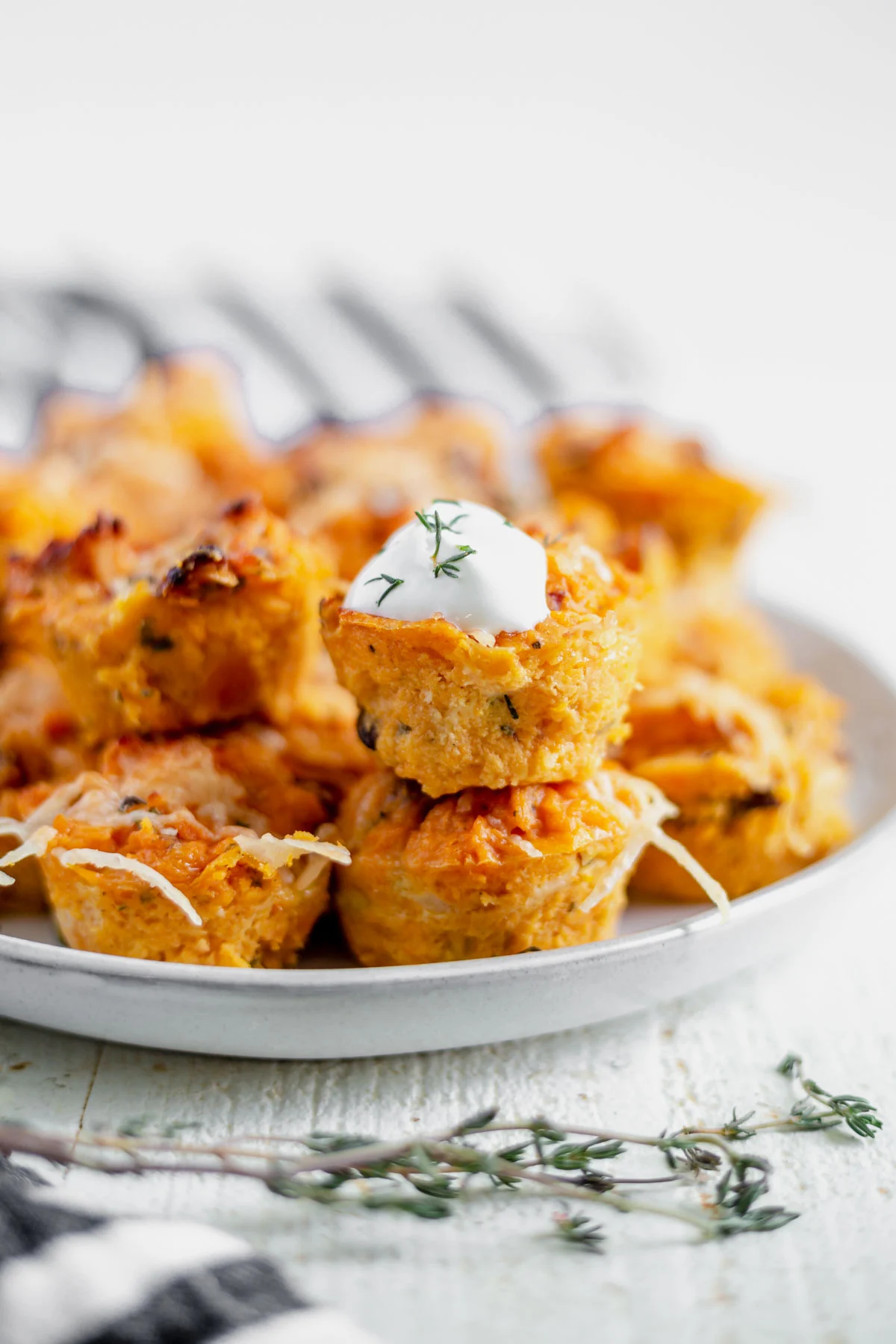 10. Boerenkool Stamppot (Kale Mash Pot). This is one of those true mashed potato substitutes–a traditional Dutch dish made with vegetables and smoked sausage.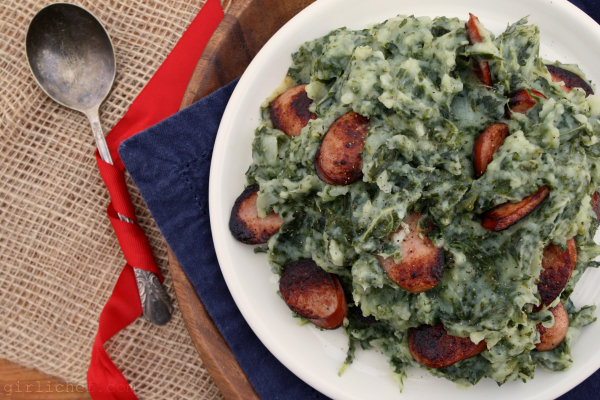 Do you love mashed potatoes? Will you be making any mashed potato substitutes over the holiday season?