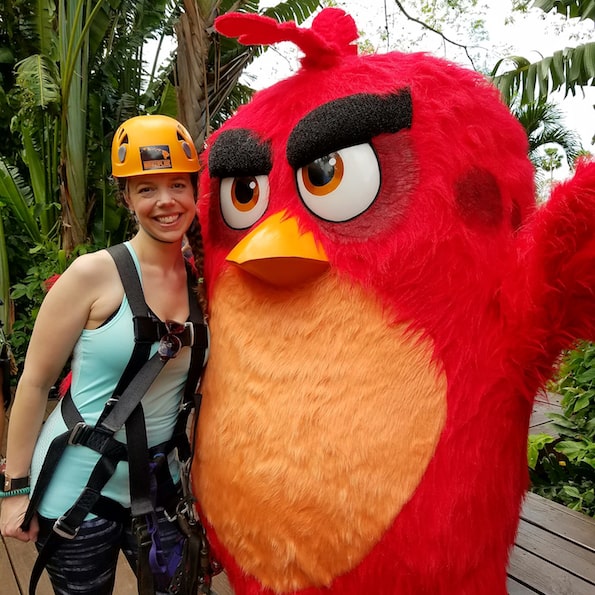 When I received the invitation to attend the Angry Birds Movie press junket in Hawaii it included two things that made my stomach clench with nerves. I'll get to the second one in a later post, but this was the first:
To say I'm not adventurous is an understatement. I actually think I'd be best described as a wimp, a scaredy-cat or a chicken. I'm at a place in my life where I can own it, and I'm not ashamed of those labels at all!
But I wasn't going to let my fears and nerves stand in the way of going to Hawaii. I'm also not the type to bow out of a group activity when I've enthusiastically joined the group. So I was definitely going to Maui and I was definitely going ziplining!
The best part about the time leading up to ziplining in Maui is the fact that you're in Hawaii. It's hard to be nervous when there's some of the most beautiful scenery in the world to view!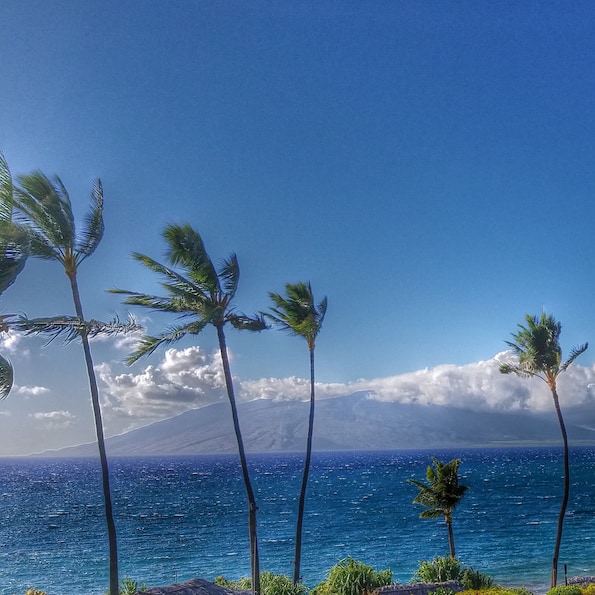 Instead of worrying about falling off a platform, my shuttle ride over to the Maui Tropical Plantation ziplines was spent staring out the window at blue skies, gorgeous ocean water and palm trees.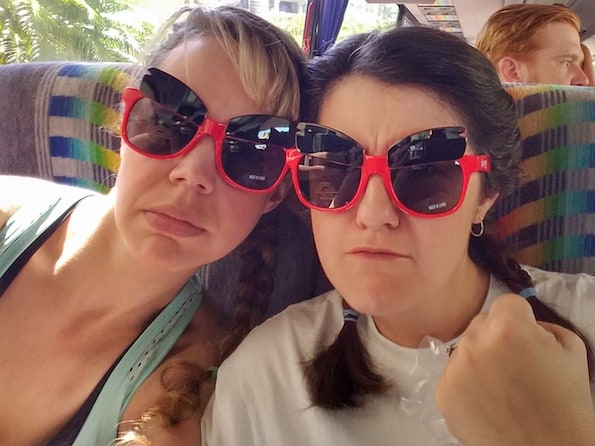 Before our bus parked at the Maui Tropical Plantation, Enza and I put on our Angry Birds sunglasses and our angriest faces while we tried to be extra-tough instead of scared of the ziplines!
Sony was kind enough to record my first flight and my last landing, and I put together a video to share the experience! After you watch it, be sure to read on to learn more about my time at the Maui Tropical Plantation and the Maui Zipline Company!
I only had a few minutes to explore the rest of the plantation before heading to Maui Zipline Company, but I could have spent a few hours exploring the area and everything it had to offer!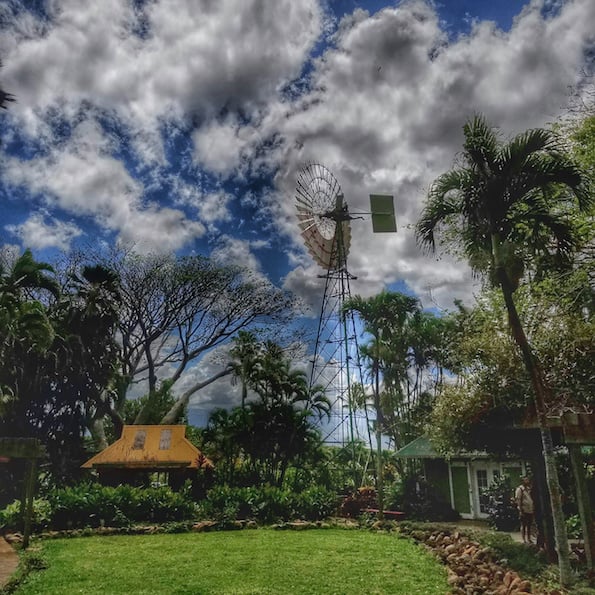 When it was time to gear up at the Maui Zipline Company, we were surprised to have Red the Angry Bird join us!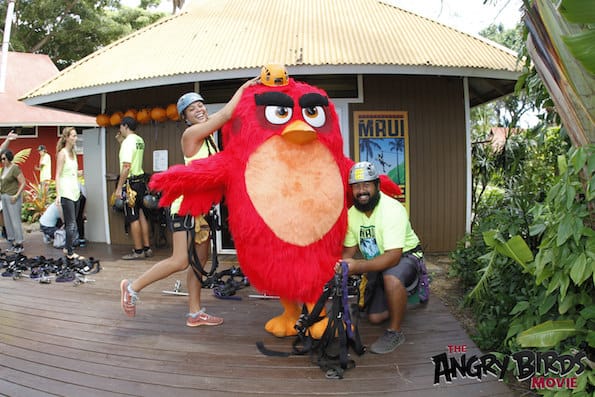 I couldn't resist getting a picture with the big guy!
When it was time to climb up to the first platform, it was nice to be greeted by these three Angry Birds!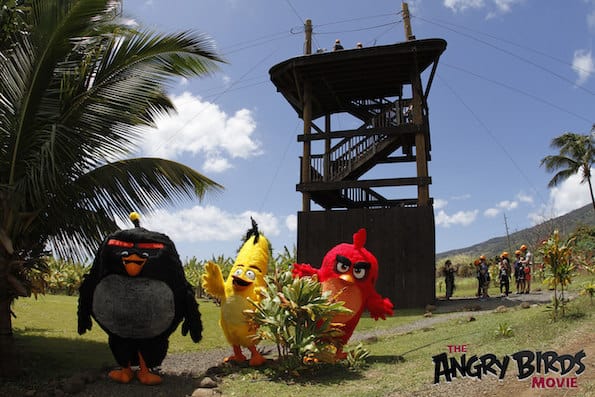 Then, then, it was time to put on my big girl pants and start ziplining!
If you had any doubts after watching the video above, I want to confirm that ziplining in Maui is a beautiful, exciting and empowering experience! I went in feeling like I couldn't do it and finished off feeling like I could fly like an Angry Bird!
Be sure to read about yoga at The Four Seasons Resort Maui that we did before our zipline adventure!
The Angry Birds Movie opened in theaters everywhere on May 20th. Learn more here!
About The Angry Birds Movie:

In The Angry Birds Movie, we'll finally find out why the birds are so angry.

The movie takes us to an island populated entirely by happy, flightless birds – or almost entirely.

In this paradise, Red (Jason Sudeikis, We're the Millers, Horrible Bosses), a bird with a temper problem, speedy Chuck (Josh Gad in his first animated role since Frozen), and the volatile Bomb (Danny McBride, This is the End, Eastbound and Down) have always been outsiders. But when the island is visited by mysterious green piggies, it's up to these unlikely outcasts to figure out what the pigs are up to.

Featuring a hilarious, all-star voice cast that includes Bill Hader, Maya Rudolph, and Peter Dinklage, as well as Kate McKinnon, Keegan-Michael Key, Tony Hale, Tituss Burgess, Ike Barinholtz, Hannibal Buress, Jillian Bell, Danielle Brooks, Latin music sensation Romeo Santos, YouTube stars Smosh, and country music superstar Blake Shelton, who writes and preforms the original song "Friends," the Columbia Pictures/Rovio Entertainment film is directed by Fergal Reilly and Clay Kaytis and produced by John Cohen and Catherine Winder.

The screenplay is by Jon Vitti, and the film is executive produced by Mikael Hed and David Maisel.
Disclosure: Sony flew me to Maui and covered most expenses to facilitate this and other experiences related to The Angry Birds Movie.