Mickey Mouse: Merry and Scary Review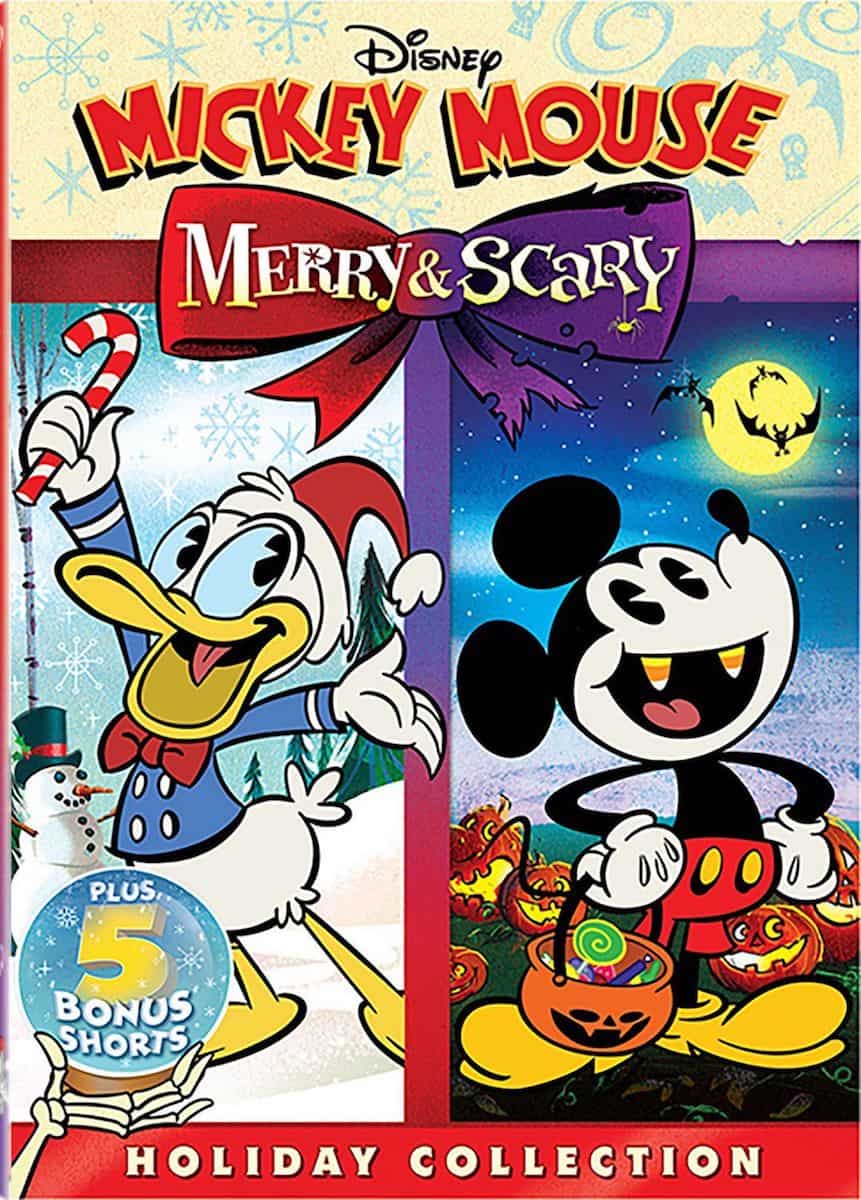 Now that summer is officially over, my family is gearing up for all the upcoming holidays. We celebrate Halloween, Thanksgiving and Christmas — I love them all, but my kids feel like they must choose a favorite.
Related: Check out over 130 free Disney pumpkin stencils!
I think Haiden and Piper have had serious discussions about their favorite holiday every fall since they both could talk.
Merit is given to treats, presents, Santa, candy, and costumes, along with so many finer details that I never even dreamed were important to my kids (Like the one time my son told me he loved Halloween "because of all the kitties." It took a bit for me to understand he was talking about black cat decorations!).
Related: Don't miss 55 Disney Elf on the Shelf ideas!
But one thing that never needs to be debated is the excitement over the wonderful television specials that are shown for each holiday.
There were times in my own childhood when I remember being so disappointed to miss some or all of those once-a-year programs, and I'm so happy that streaming HD, DVDs and Blu-rays have made that a thing of the past!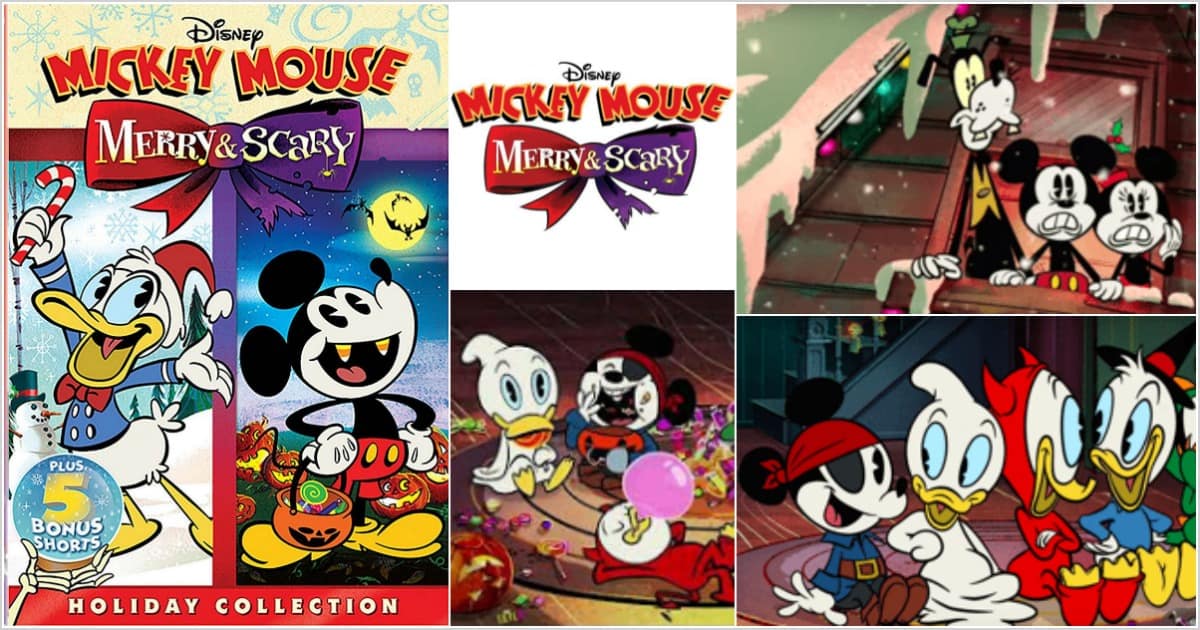 Even better than on-demand holiday specials, Disney has done something great for us – they put two holidays on one DVD for us to enjoy. Mickey Mouse: Merry and Scary is now available on DVD for the entire family to enjoy!
Are you thinking it's exactly the right time for a Halloween special but way too early to watch anything related to Christmas? If you are, you're wrong 🙂 Both specials are cute and immensely entertaining. Once you watch the "scary" one you'll want to watch "merry" immediately!
About Mickey Mouse: Merry and Scary
Invite Mickey and Donald into your home as they bring laughs and merriment to not one, but two holiday seasons!

Mickey Mouse: Merry & Scary arrived on Disney DVD September 26th, and you'll want to catch their Halloween and Christmas hijinks!

Get into the Halloween spirit as Mickey, Donald, and Goofy swap hair-raising Halloween stories. Then fast forward a couple months to Donald's first Christmas festivities with friends!

These new cartoons and bonus shorts from Disney animation are sure to be instant classics with your family! Don't miss out on Mickey Mouse: Merry & Scary, a perfect collection to share through the holidays!
Watch This Mickey Mouse Merry and Scary clip to see just how cute it is:
Episodes on Mickey Mouse: Merry and Scary:
The Scariest Story Ever: A Mickey Mouse Halloween Spooktacular!
Duck the Halls: A Mickey Mouse Christmas Special
Bonus shorts on Mickey Mouse: Merry and Scary:
Ghoul Friend
The Boiler Room
Black and White
Entombed
Split Decision
My friends at Disney sent me a fun Mickey Mouse Merry and Scary kit to help us celebrate both Halloween and Christmas!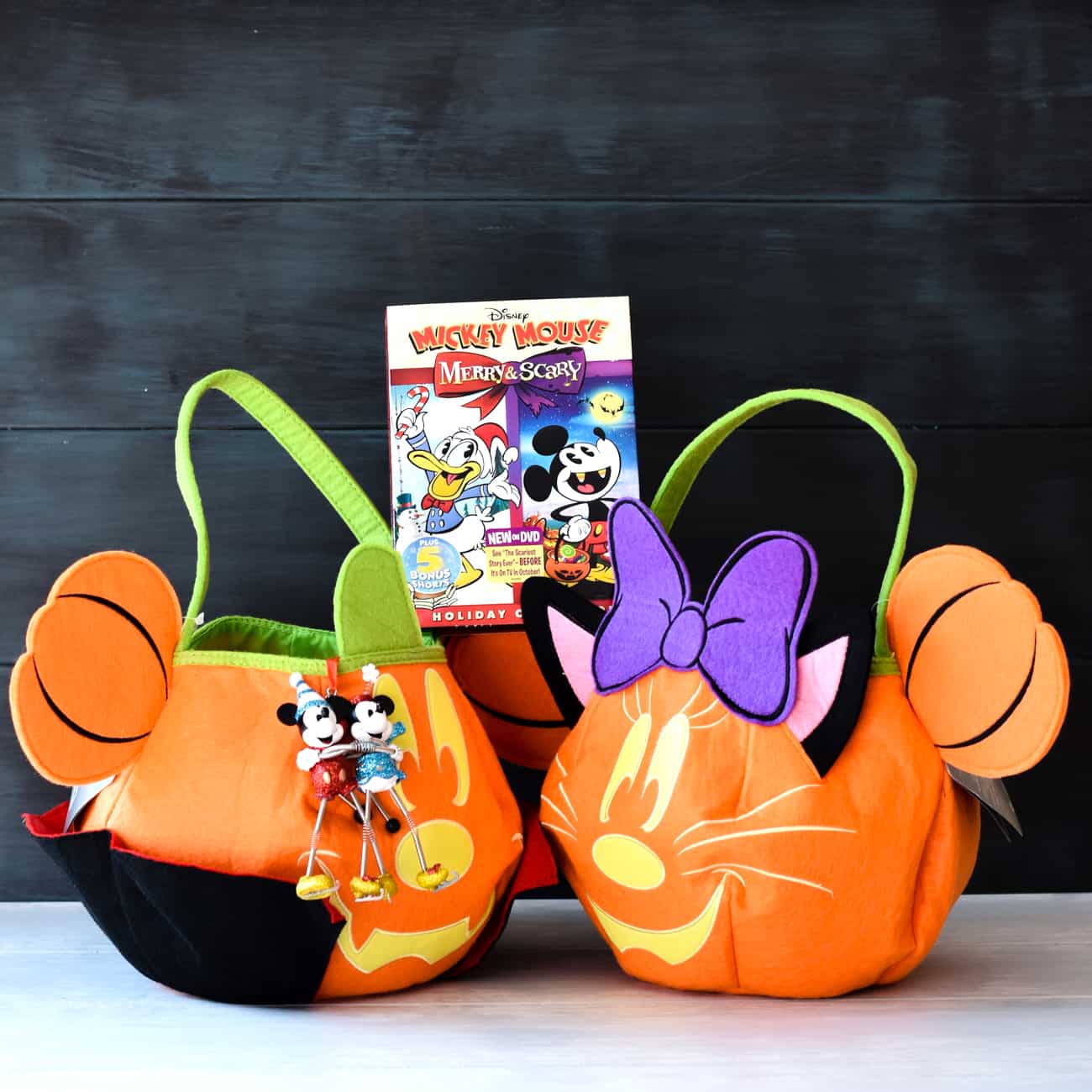 I loved everything we received, and I love that we'll be able to celebrate both Halloween and Christmas with a little more Disney!
The products they sent are cute and fun! Check out the shopping guide below: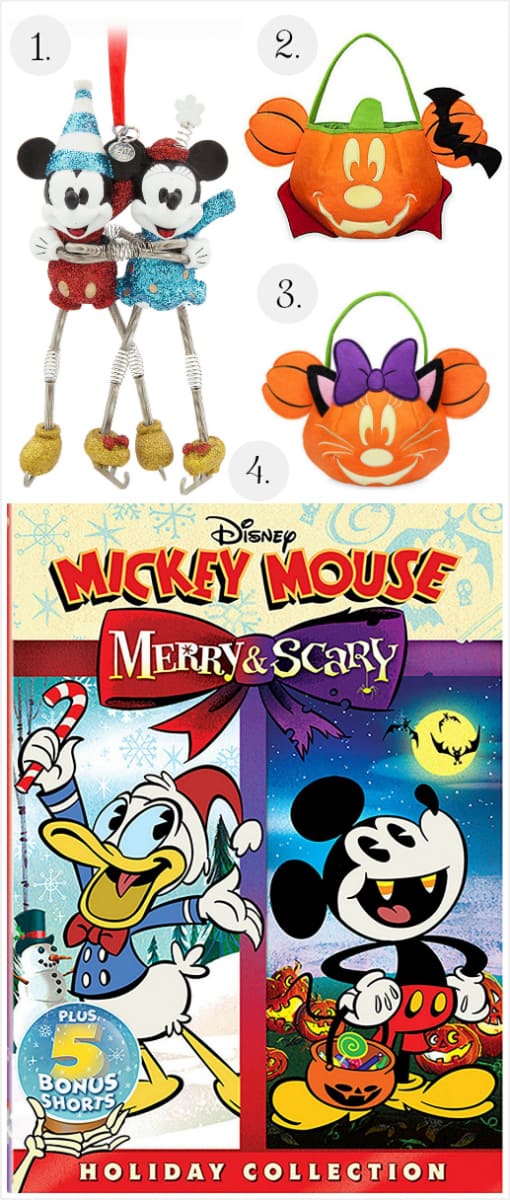 Here's everything  we received:
Haiden and Piper are already super excited to use their Mickey and Minnie pumpkin buckets to go trick or treating. They can't wait to see them outside in the dark!
Personally, I'm excited to add another Disney ornament to our Christmas tree!