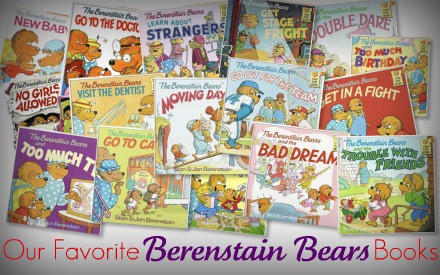 It was with sadness that I learned of Jan Berenstain's death earlier this week. Like most others who heard the news of her passing, it got me thinking about how much I enjoyed the Berenstain Bears books as a child, and how much my own little ones already love them!
This New York Times article on Jan Berenstain is more than an announcement of her passing, it's a long list of all of the author's accomplishments. I strongly encourage you to take a look at the article. Personally, I had no idea there were over 200 Berenstain Bears books. I also didn't realize that recent Berenstain Bear's books deal with current social issues like online dating and children bringing guns to school! Note: After searching through Amazon's extensive list of Berenstain Bears books, I can't find the books on either of these topics. Does anyone know the titles of those books? 
Haiden and Piper thoroughly enjoy The Berenstain Bears, but it seems that we've only read the classic books with more traditional lessons. At 2 and 3 years old, I think the weighty topics (relatively speaking!) of visiting the doctor and overcoming fears of the dark are as much as any of us (myself included) can handle right now!
We do, however, have several Berenstain Bears books that are consistently read at bedtime and throughout the day.
Our Top Five Favorite Berenstain Bears Books: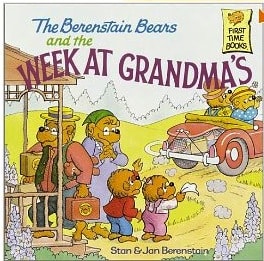 1. The Berenstain Bears and the Week at Grandma's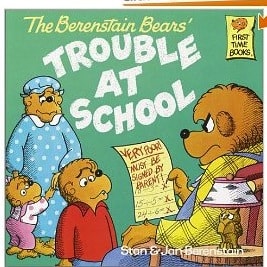 2. The Berenstain Bears and the Trouble at School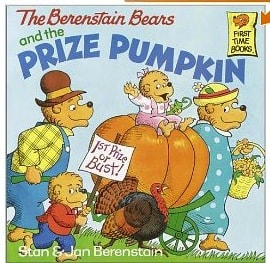 3. The Berenstain Bears and the Prize Pumpkin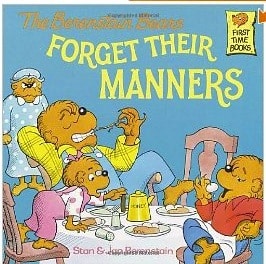 4. The Berenstain Bears Forget Their Manners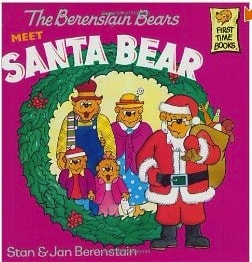 5.The Berenstain Bears Meet Santa Bear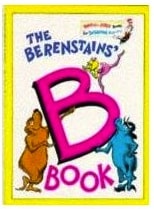 We also have some other favorites that seem to be out of print: The Berenstain Bears Hold Hands at the Big Mall and The Berenstains' B Book are two titles that I wish all of you could pick up and read to your little ones!
On a side note, all the Berenstain Bears talk triggered my memory of Becoming Mom's Born Again Bears blog post about the surprise of finding distinctly Christian story lines in The Berenstain Bears Do Their Best. The bible-based Living Lights publications of our favorite bear family was news to me, too, but her post made me giggle when she said, "…and if they WERE religious, wouldn't the Berenstain bears be JEWISH?"
Regardless of the many roads the Berenstain Bears have gone down over the years, I have a feeling that every single one of you reading this post has read at least a few Berenstain Bears books; either to your little one or as a child yourself!
Your turn: Do you read Berenstain Books to your own babies? Did you like them when you were a child? Share your favorite titles in the comments!