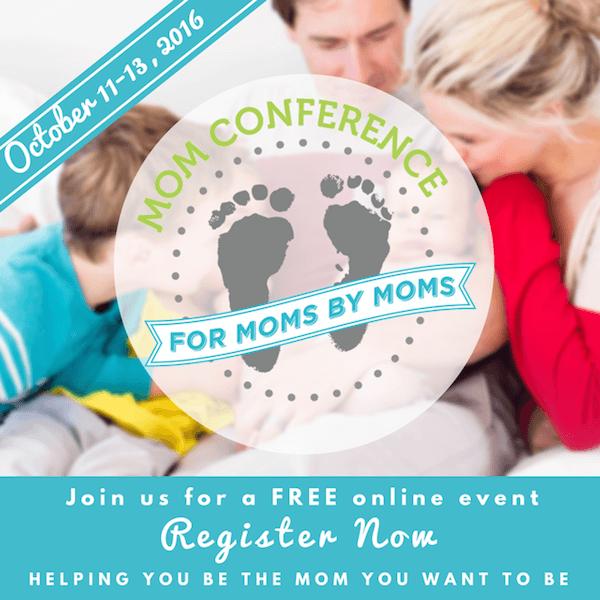 Need some extra encouragement as a mom? Maybe some help in the areas of parenting, discipline, budgeting, or housekeeping?
I pretty much always feel like I'm drowning in at least one of those areas of my life, and it's not often that someone throws out a lifeline for all of them all at once!
But right now, the Mom Conference, a 100% online conference, is offering three days of amazing presentations to help moms maximize the beautiful parts of our lives while minimizing the hard stuff.
Since I've become a mom, I've learned that talking to and hearing from other moms is the key to making it through the hardest times. There's really nothing better than spending a few hours connecting with other parents who really get my struggles.
It's also really hard, however, to find any time at all to spend with other moms! I registered for the Mom Conference because it's totally free and totally online. That means I'll be able to watch it when I have time. It's only going on for three days, October 11-13, so you should get in there now to see the schedule.
While it's free, you do have to register to be able to access all the presentations. It's actually helpful because you can see the schedule right away, but you'll receive an email for the next two days reminding you of that day's topics.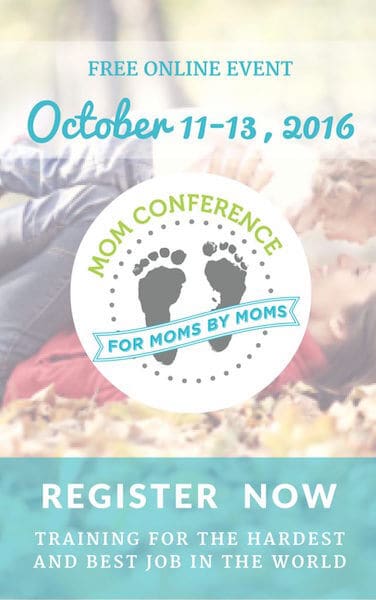 You can watch all of the presentations online starting today. Here are the topics that are going to be covered:
Understand and manage your children's emotions (and your own!)
Teach your children about sex (yes, you really do need to do this…)
Help your children to embrace healthy foods while teaching them to cook
Raise grateful children and avoid the entitlement epidemic going on these days
Manage your children's cell phone use and screen time (such a tricky and important subject!)
Take better care of your body, mind and soul (yes, YOU need to be cared for along with your children!)
Develop and stick to a budget that really works
Nurture your marriage
Teach your children – babies through teens – the values and character traits that will help them be successful and happy
Get that house clean and keep it that way (in a fun way!)
Find more joy in motherhood