The Angry Birds Movie 2 Parent Review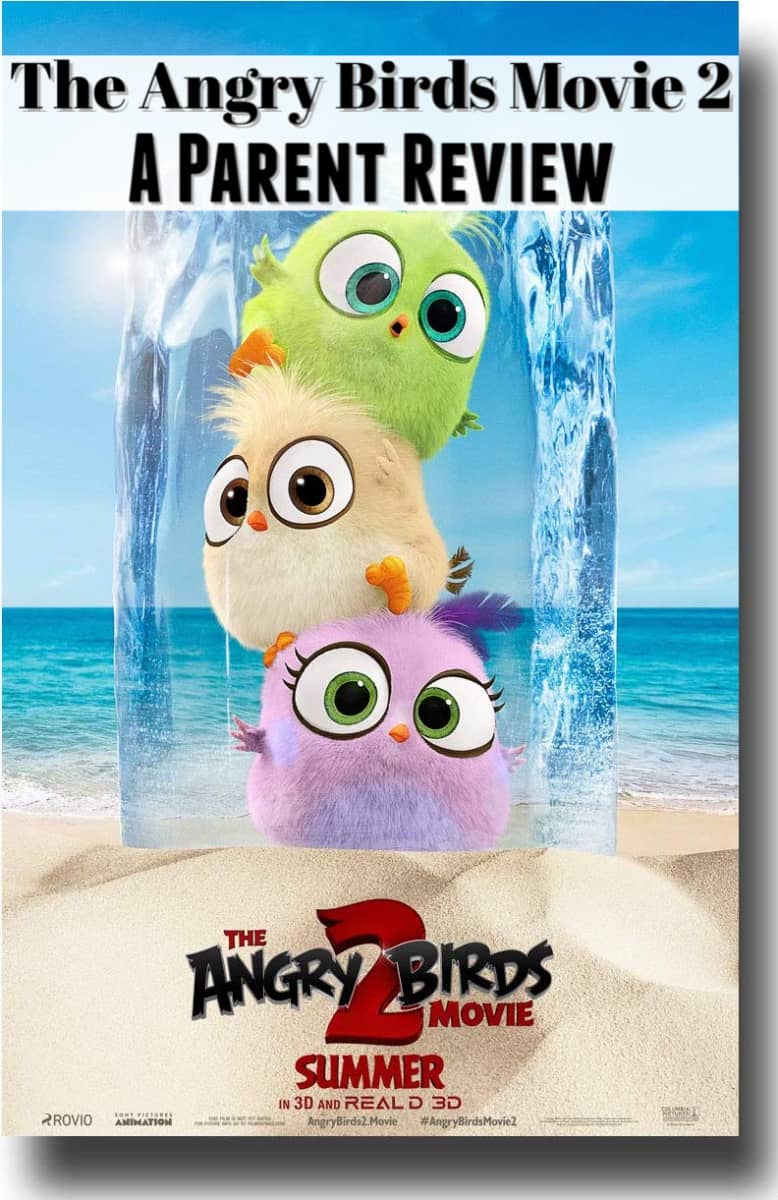 Before I start, I need to be clear that this is a spoiler free The Angry Birds Movie 2 parent review.
Don't worry, I'm still sharing plenty of important information about the movie in terms of age appropriate guides and kid-friendly content. I'm just not going to spoil the ending or give away any of the funniest parts. In other words, this review is safe to read!
Related: Making Angry Birds Fan Art with the The Angry Birds Movie 2 Director and Production Designer.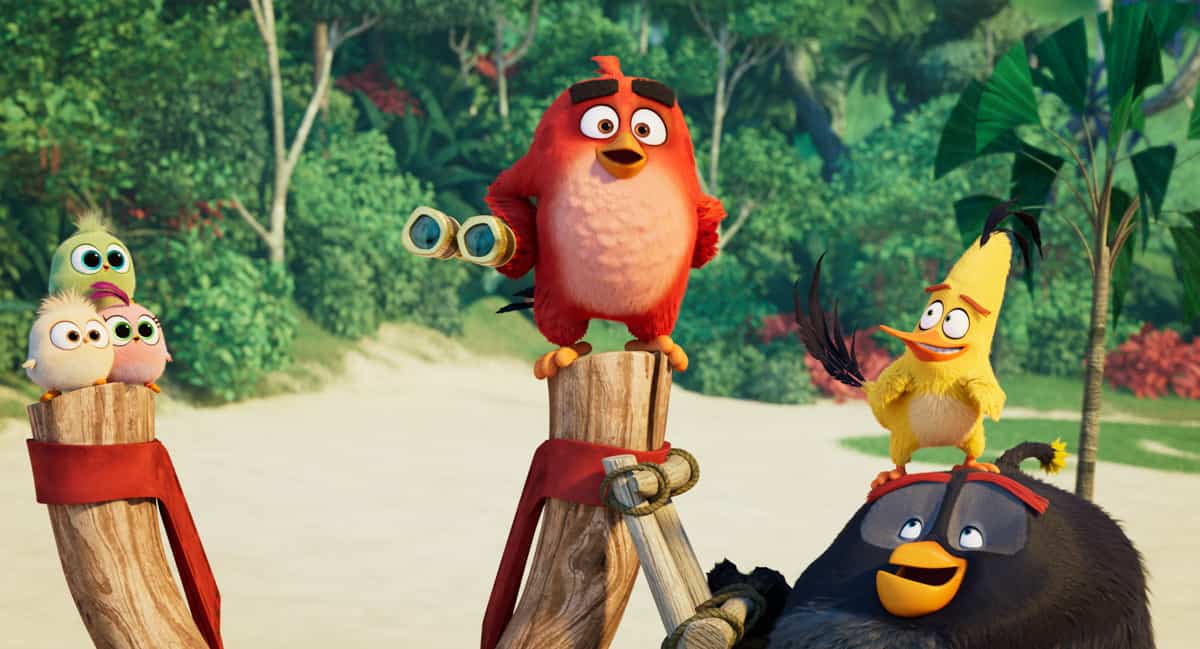 I've been writing parent movie reviews for a while, and I know what questions parents want answered.
Believe me, I get to all of these questions in this The Angry Birds Movie 2 parents review, but there are three essential questions parents are looking for answers to when they're reading my reviews.
Is The Angry Birds Movie 2 Kid Friendly?
or
Is The Angry Birds Movie 2 ok for kids?
and
Should I take my kids to see The Angry Birds Movie 2?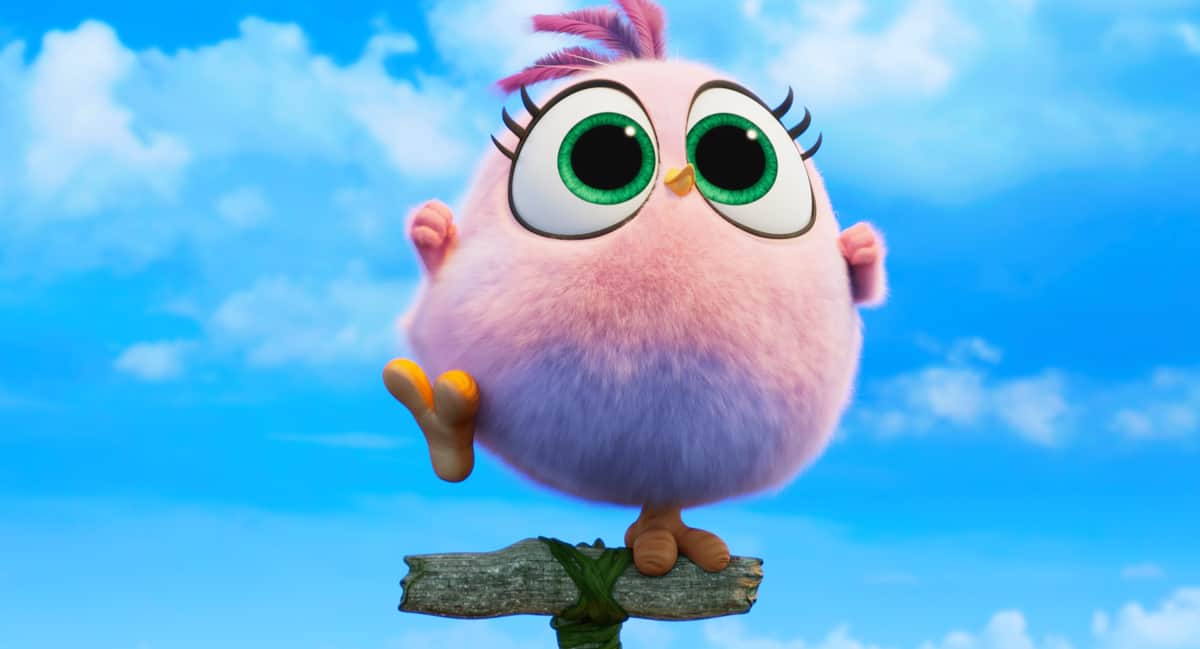 I have personal experience watching movies I wasn't ready to see when I was younger, so you should know that I write all my kids movie reviews from a particularly sensitive angle.
Honestly, there are just some things kids can't unsee. I also really, truly love movies and I want kids to grow up enjoying them. Because of that, I thought really hard about age suitability and how kid friendly The Angry Birds Movie 2 is before I wrote this article!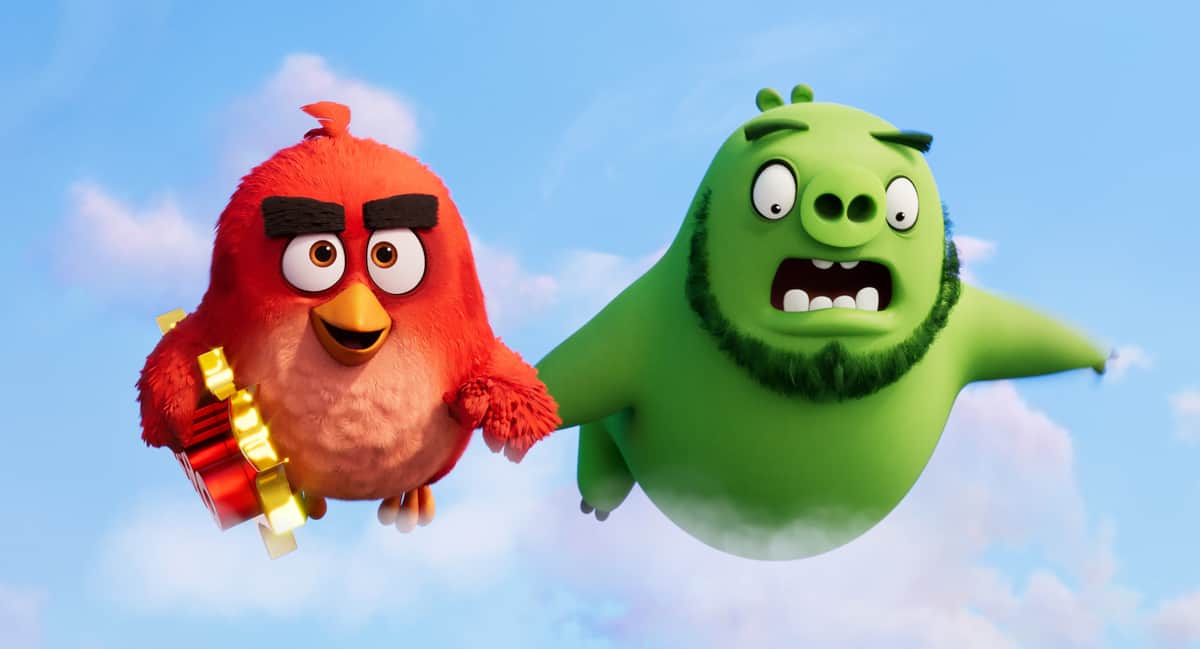 The Angry Birds Movie 2 Plot Summary
The flightless angry birds and the scheming green piggies are back from The Angry Birds Movie to take their beef to the next level in The Angry Birds Movie 2!
Red, Chuck, Bomb and the rest of their feathered friends are surprised when a green pig suggests that they put aside their differences and unite to fight a common threat.
Aggressive birds from an island covered in ice are planning to use an elaborate weapon to destroy the fowl and swine way of life. After picking their best and brightest, the birds and pigs come together to dream up a scheme to infiltrate the island, deactivate the device and return to their respective paradises intact.
Need to know a little more? Watch the trailer for The Angry Birds Movie 2:
Is The Angry Birds Movie 2 Kid Friendly?
If you're here because you're asking if The Angry Birds Movie 2 is kid friendly, the answer is yes! There are tons of funny moments for little kids and the characters (even the villain!) are all enjoyable for the family. You can be assured that The Angry Birds Movie 2 is safe for kids to watch.
The Angry Birds Movie 2 Age Rating
The Angry Birds Movie 2 is rated PG for "rude humor and action."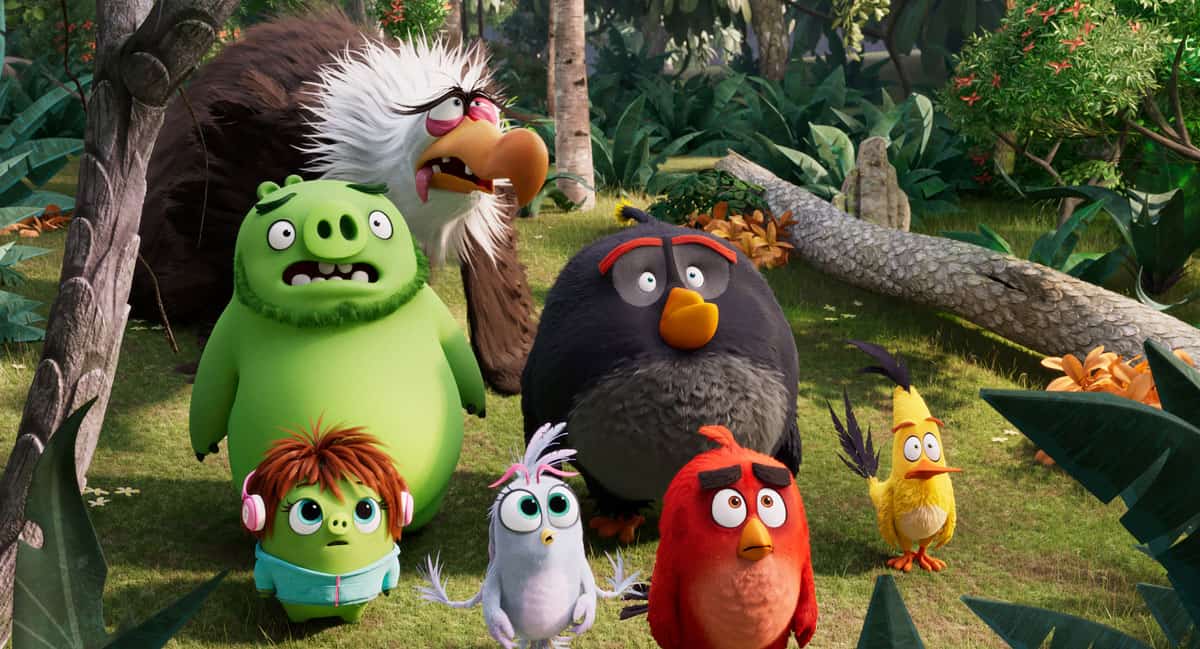 Why is The Angry Birds Movie 2 rated PG?
What does that mean? The "rude humor" part of the rating is likely for two reasons:
There are some veiled, adult-themed jokes. Parents in the audience will gasp and laugh, and those same jokes will fly over the heads of kids in the audience.
There are the usual silly jokes about particular noises and bodily functions.
As far as the "action" part of the PG rating, there is absolutely action and suspense in The Angry Birds Movie 2. It's definitely a lot tamer than many other movies, and there were no stand-out scary moments.
In general, PG is defined as a movie that's generally ok for everyone, but some scenes may be unsuitable for young children.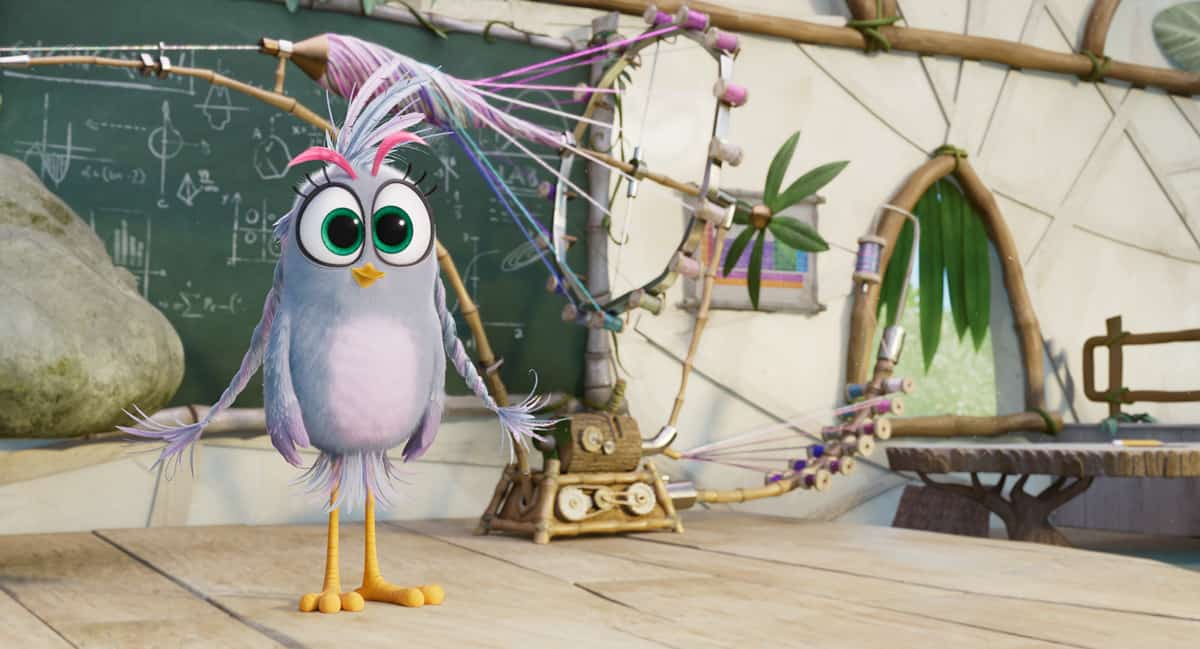 Is The Angry Birds Movie 2 age appropriate?
If you're wondering if this movie is ok for a 3 year old, a 4 year old or a 5 year old, my answer is…probably.
I firmly believe that movie ratings exist for a good reason, and PG means parents need to decide if a movie is ok and safe for their kids.
Here are a few tips to help you decide if The Angry Birds Movie 2 is ok for your kids:
If you want to laugh with your kid and you're ok with content like potty humor, it's totally safe for your child.
If you don't want your children to hear somewhat crude jokes, skip this one.
Other than that, I think The Angry Birds Movie 2 is ok for younger kids.
What this parent liked about The Angry Birds Movie 2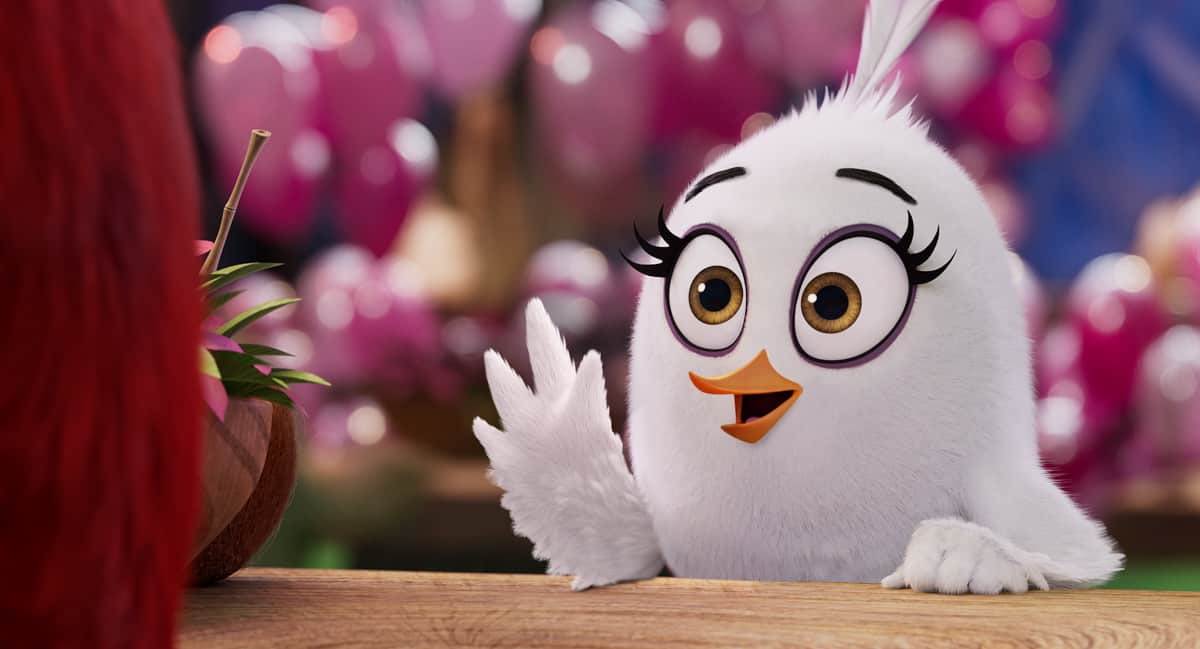 I honestly enjoyed this movie! I love the strong, female character the original birds found in Silver (voiced by Rachel Bloom). Even better, her character is insanely likable, along with being smart, witty and assertive. She's the total package!
I was also a big fan of Zeta, voiced by Leslie Jones. She's the "new" angry bird in town. I think Leslie Jones is a comedic genius, and I love how much of her personality shows in this movie!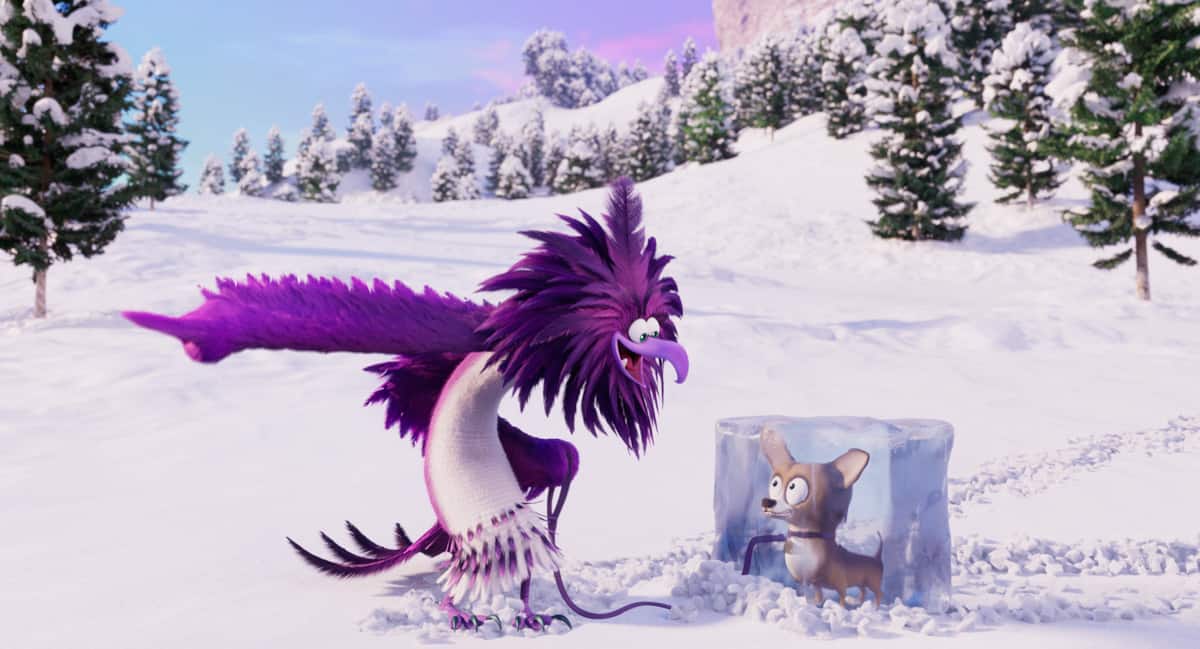 Overall, The Angry Birds Movie 2 is about courage, cooperation and communication. Just like the first movie, it highlights real character development in Red, the main character. It also emphasizes friendship and forgiveness. Those are all topics this parent can get behind!
What this parent didn't like about The Angry Birds Movie 2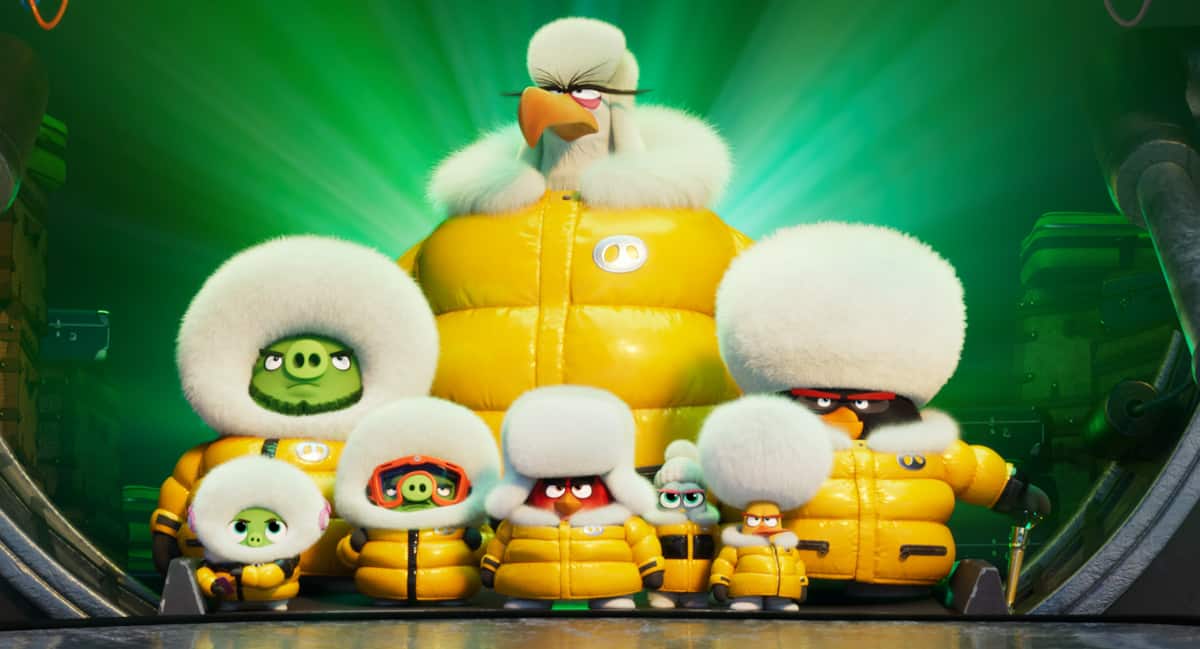 Personally, I'm not a huge fan of the rude humor displayed in this movie. Why? I'm just a big fan of comedy, and I think kids are smarter than we give them credit for. They don't need the butt and fart jokes to be fully entertained.
At the same time, it's definitely not a deal breaker. I went into this movie fully expecting a wide range of jokes, and I got them! The Angry Birds Movie 2 offers plenty of entertainment beyond a few one-liners, and I laughed over and over again when I saw it!
Should Kids See The Angry Birds Movie 2?
Again, this is up to individual parents, but I think kids should see The Angry Birds Movie 2. It's pure entertainment and the entire family will laugh through the whole movie!
The Angry Birds Movie 2 opens in theaters everywhere on August 14th! Get tickets and your local showtimes here.