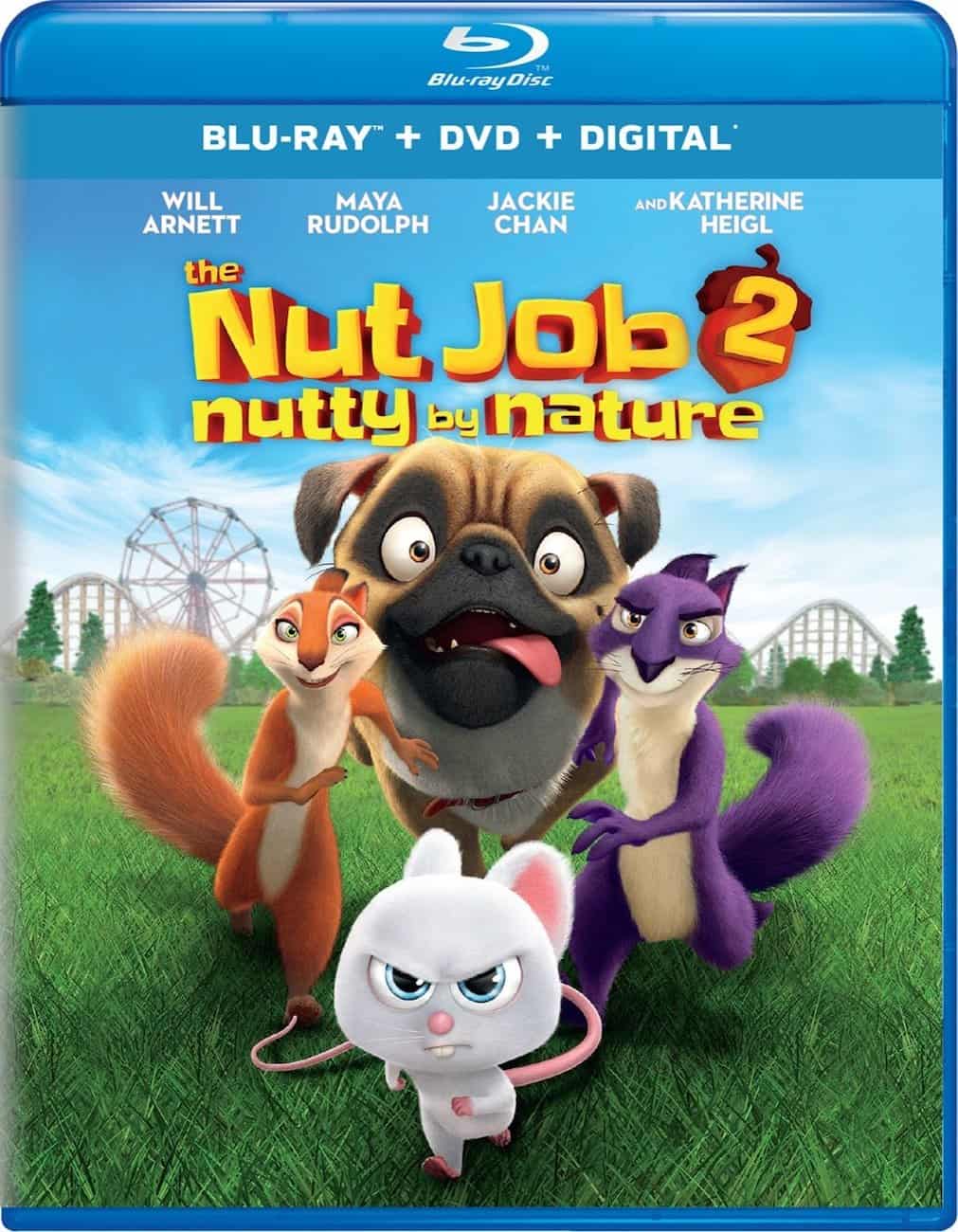 The funny and action-packed animated film The Nut Job 2: Nutty By Nature is now available on DVD, Blu-ray and digital HD!
To make The Nut Job 2, Nutty by Nature into a fun family gift, wrap up the Blu-ray or DVD in a gift with some delicious nut-filled candy like this: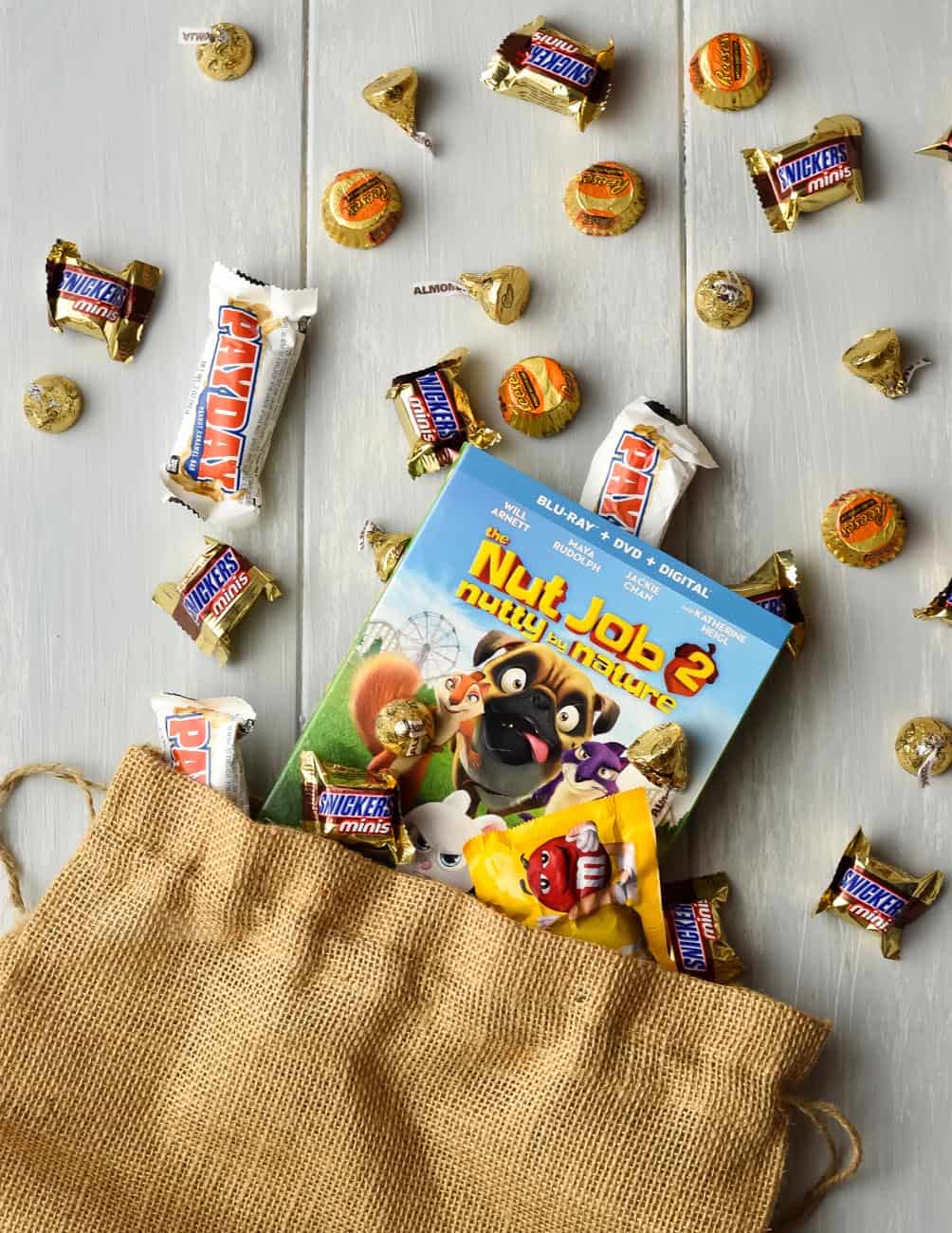 About The Nut Job 2: Nutty by Nature:
Surly and his friends are back in the action-packed animated adventure, The Nut Job 2: Nutty By Nature!

Surly Squirrel (Will Arnett) and the gang are back, returning to Liberty Park after they are forced to leave their easy life at the nut store.

Getting back to nature is the last thing Surly wants to do, but when a greedy mayor decides to destroy the park to build an amusement park, Surly and his ragtag critter friends must band together to save the place they call home.

Filled with heart and animal hijinks, this family-friendly comedy introduces new fan-favorite characters including Mr. Feng (Jackie Chan, Kung Fu Panda), the adorable but deadly city mouse, and Frankie, the love-struck bulldog (Bobby Canavale, Ant-Man). The film also features an incredible voice cast including Will Arnett (Lego Batman), Katherine Heigl ("Grey's Anatomy"), Maya Rudolph (Bridesmaids), Bobby Moynihan ("Saturday Night Live"), Isabela Moner (Transformers: The Last Knight), Jeff Dunham (Smurfs: The Lost Village) and Gabriel Iglesias (The Fluffy Movie).

The Nut Job 2: Nutty By Nature comes packed with exciting bonus content including deleted scenes, special animation and art reels as well as a feature commentary with the filmmakers, giving viewers a peek inside the making of the film and how the characters were brought to life.
Check out this clip from The Nut Job 2:
The Nut Job 2: Nutty By Nature is on Blu-ray, DVD and digital HD now. Buy it today!