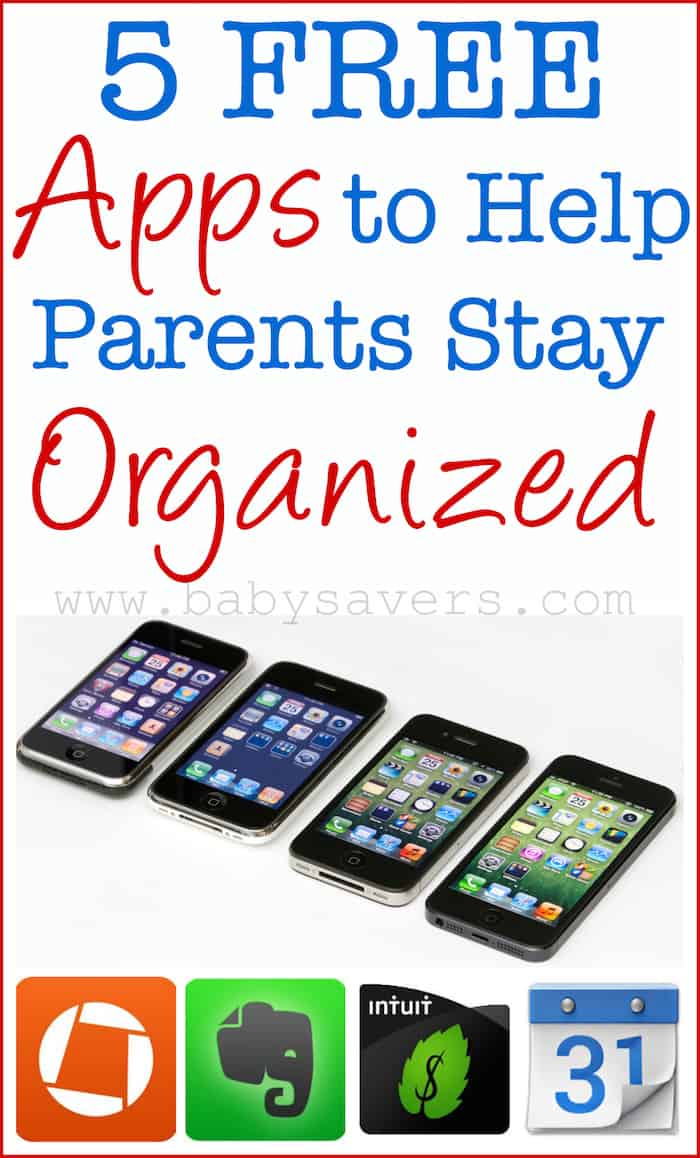 When it comes to organization, I need all the help I can get! In this majorly challenging part of my life, technology is definitely on my side.
I have no idea how many apps are out there, and how many of those are apps that are supposed to help us be more productive and more organized, but I do know there are several that have definitely helped me keep my home and family in order!
Top 5 Apps to Help Parents Stay Organized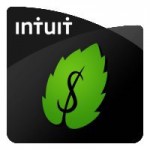 1. Mint Personal Finance ::  If you need some help getting your entire financial life in order, you need to start using Mint.com today!
In a nutshell, Mint gathers all your financial information in one place. Then it gives you an incredibly robust picture with all the important stuff front and center.
The best aspects of the Mint app is the reminders and notifications. You'll be reminded when bills are due. The app will notify you if your bank charges you a fee. It will also keep you on top of your household budget and spending goals.
Download the Mint Personal Finance app for Android, Download the Mint app for iOS.

2. Evernote  ::  Evernote is my favorite app for both my phone and my computer. In it's essence, Evernote is a virtual notebook that allows you to record and capture information. You can use the same account on virutally every device, and all the notes sync across devices.
You don't need to be connected to the internet to use Evernote, but the information will sync as soon as you connect.
But Evernote is so much more than a notebook. You can share notes with others, and easily insert pictures, audio and video into notes. You can even scan documents directly into a notebook!
If you use Evernote on a computer you can "clip" recipes and full articles for future reference. Those articles and recipes can quickly be accessed on a phone or tablet via the app, keeping all that information at your fingertips.
Download Evernote for Android, Download Evernote for iOS.

3. Google Calendar  ::  Doctor's appointments, playdates, birthdays, meetings. Between you and your partner you have a lot of appointments to track!
As long as you're given access, Google Calendar allows you to see what anyone else has on their schedule. Many times they don't even need to use Google Calendar as their primary scheduling system!
I'm not an expert, but I believe most other calendar systems easily sync to Google Calendar, which can then be shared with other trusted parties. This makes it easy to see what's going on at work, at home and in the community!
Download Google Calendar for Android. Use Google Calendar on iOS.

4. Genius Scan  ::  Did you know that the great resolution on nearly all smartphones now allows them to be used as scanners? Genius Scan lets you scan important documents and immediately email them, save them or even load them into Evernote for saving.
Install a scanning app like Genius Scan and you'll be surprised at how much you use it!
Download Genius Scan for Android. Download Genius Scan for iOS.

5. Pinterest  ::  Who doesn't love Pinterest? (by the way, you can follow me here ☺) In addition to keeping track of recipes, crafts and other projects you find online, you can also use the direct upload feature of the Pinterest app to save pictures of items you find in real life!
Integrate those pictures into your Pinterest boards to keep track of all the inspiring real-life examples you come across.
Download Pinterest for Android. Download Pinterest for iOS.