Growing up, my family visited Walt Disney World in Florida many times. Even all through my teenage years,  I was completely enchanted with anything and everything Disney, as were my parents. Actually, we all still feel the same way!
It wasn't just that I loved Splash Mountain, or Space Mountain, or Hollywood's Tower of Terror. My parents actually really don't even care for rides and they still want to go on a Disney vacation every year. It was the way the parks felt when you walked into them. There was nowhere I knew that made me feel like the outside world, current events, everything, seemed to dissolve in the instant Cinderella's Castle came into view.
I was seriously so happy when I walked into Disney California Adventure Park last month and felt that exact same way. As a distinctly non-creative, linear-thinking person, it can take a lot for me to be moved, but the Disneyland Resort did exactly that, at a time when I really needed it.
My travel plans changed at the last minute, so I only had one day to experience both California Adventure and Disneyland Parks. In addition to the guided tour of the spectacular new CarsLand I was lucky to spend the day with some other amazing bloggers who enjoyed everything Disney just as much as I did!
There are lots of reasons to take a vacation to California, and there are tons of reasons to take a family trip to the Disneyland resort. New attractions and classics make the parks magical and entertaining for everyone, and I was given a lot of facts that make it all the interesting and family-vacation-worthy.
I have a follow-up post planned with just interesting Disneyland facts, but right now I want to share just a few reasons why I want to take my family to both Disneyland and Disney California Adventure:
Piper, my 2 year old daughter, will love…
The Little Mermaid: Ariel's Undersea Adventure is a classic ride that just opened in 2011.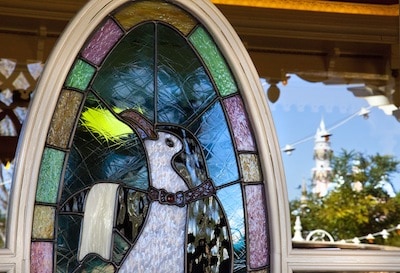 The all-new Jolly Holiday Bakery. Piper has a near-insatiable sweet tooth and we all love Mary Poppins!
The Playhouse Disney – Live on Stage show. This is a preschool-appropriate interactive show that will be perfect for Piper and her brother!
Meeting Tinkerbell and other fairies at Pixie Hollow and meeting Merida from Brave.
Haiden, my 3 year old son, will love…
Everything Cars Land, of course! He's obsessed with Lightning McQueen, Mater and the rest of the "Car"-acters.
Mater's Junkyard Jamboree: This fun, spinning ride is completely outside, which is great for my little guy, who doesn't care for dark, enclosed attractions.
Toy Story Mania, the interactive video-game ride that takes riders on a 3D adventure/competition.
That newly-remodeled LEGO store in Downtown Disney
My husband will love…
The World of Color Show : I was able to view this amazing water, laser, light, music and animation show just before I left to get to the airport. The show brought tears to my eyes–it was spectacularly beautiful!
The Citizens of Buena Vista Street: Buena Vista Street was inspired by Los Angeles circa the 1920s and 1930s and the streets are filled with in-character "citizens" like a fun-loving photographer, a messenger and a comical cop.
Getting a treat at the new Ghiradelli Soda Fountain inside Disney California Adventure  :: It's the first Ghiradelli shop to open inside a theme park, it smells fantastic and my husband can't resist ice cream on any day, let alone a Disneyland day!
Finally, I missed experiencing these attractions and I really want to see them:
Exploring Buena Vista Street, the all new entrance to Disney California Adventure.
Dining at The Carthay Circle Restaurant: The restaurant boasts a gourmet menu and hand-crafted cocktails all set in Spanish Colonial Revival architecture and decorated with amazing movie memorabilia straight from the Disney Archives.
The Pixar Play Parade : We were given reserved seats for this parade during the trip, but other bloggers and I really wanted to make the most of our time and experience other attractions while we could.
The Mickey's Soundsational Parade. I love parades!
Walking through Sleeping Beauty's Castle. Castles are magical. That's all 🙂
Disclosure: Disney provided my transportation, accommodations and covered most expenses for this event. All opinions expressed are entirely my own.