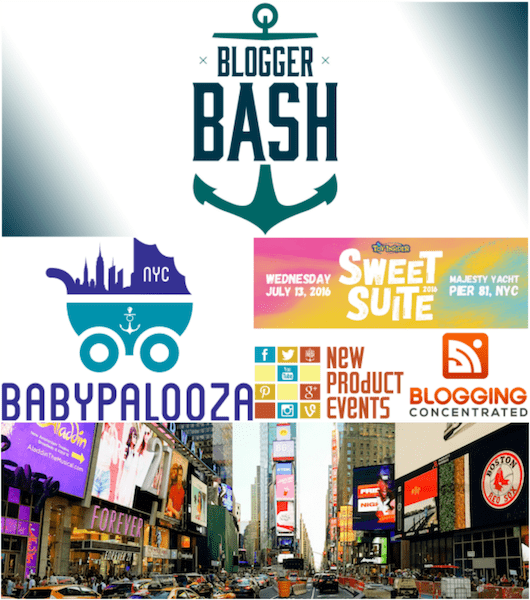 Most of you know that I was selected to be a Blogger Bash ambassador this year. While it was my second time attending this particular conference, I'm not new to the blog conference world.
Since 2008, I've been to FIFTEEN different conferences organized by or branded under seven different groups. I think I'm well-experienced in the best and not-so-great of conferences.
After all that, I can honestly tell you that I now think Blogger Bash is the BEST blogging and brand conference out there!
Related: Read my Jude Connally review to see what I wore to Blogger Bash.
While I'd love to provide a side-by-side comparison of Blogger Bash to every other blog conference out there, I'd rather just tell you exactly what made Blogger Bash 2016 so great and why I can't wait for next year.
1. Blogger Bash helps build your blog
The first thing any blogger should ask when considering which conference to attend is: How will this conference help my blog? If you can't come up with any great reasons, it's not the right conference for you.
In the most technical sense, every attendee had the opportunity to build their blog at Blogger Bash by attending Blogging Concentrated. The knowledge put forth in this long session would make the entire conference worth attending!
In slightly more ambiguous ways, Blogger Bash helped build my blog by providing some well planned networking events to facilitate meeting other bloggers and the amazing brands in attendance.
2. Blogger Bash is a great place for bloggers to meet brands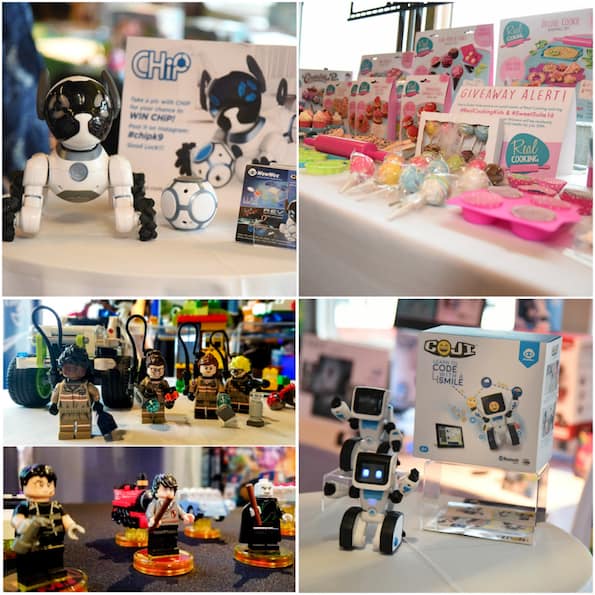 One of the really big deals within Blogger Bash is Sweet Suite, a 4+ hour event aimed at introducing bloggers to toy brands and the hottest toys of the upcoming months.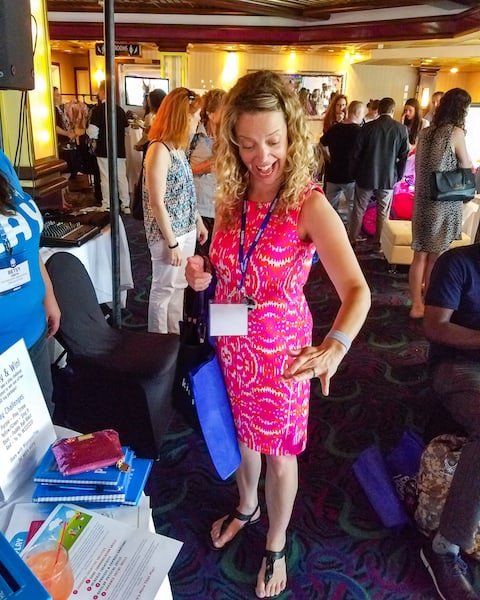 Not only is Sweet Suite a super fun event that lets bloggers learn about all sorts of new products, there's a priceless opportunity to meet representatives and brands who really want to work with bloggers and reach our readers. I loved seeing brands that are near and dear to our household, like LEGO, and brands I'd love to get to know better, like Dynacraft and Spinmaster.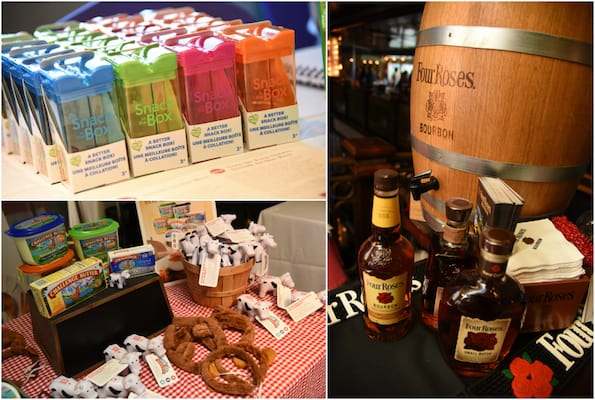 In addition to Sweet Suite there was also the All Day Expo and Babypalooza. Both blew me away! There were so many great brands and so much time to really talk to the representatives. I especially loved the people behind the Monat table, the Challenge Butter folks and the reps for Office Max/Office Depot. I felt like I truly connected with the people I really wanted to talk to, and I'm excited to bring some of them to this blog!
Between Sweet Suite, the New Products Expo and Babypalooza Blogger Bash was absolutely the best conference I've attended to connect with brands.
3. Blogger Bash is great for meeting other bloggers
My favorite part of any blog conference is the informal chats I inevitably end up having with other bloggers.
We always wind up talking about technical issues, social media and everything else that we're so used to working on alone. It's fantastic to talk to people who really understand what blogging is and how it's done.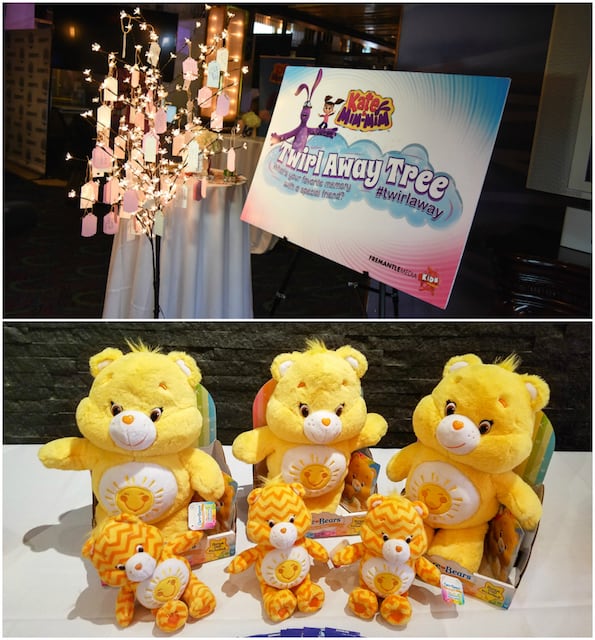 Blogger Bash sets up the agenda so there's time to network worked into some great events. For example, the Care Bears Brunch and the Kate & Mim-Mim breakfast both had lots of time before the speakers started to walk around the room and get to know some new faces.
4. Blogger Bash is always in New York City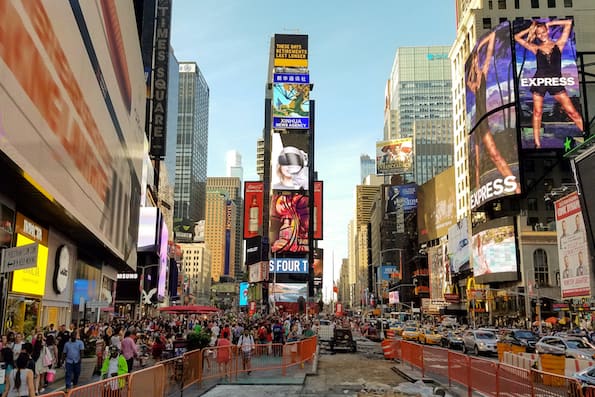 Location is important when it comes to a conference, and New York is my favorite city to travel to.
Of course, I'd make an effort to attend an amazing conference regardless of locale, but the consistency of knowing where the event will be year after year makes a big difference in making plans!
The icing on the cake of my Blogger Bash experience was that I spent an extra night in New York City. After having lunch with friends and attending one more blogging event, I didn't have much time to see all that I wanted to see.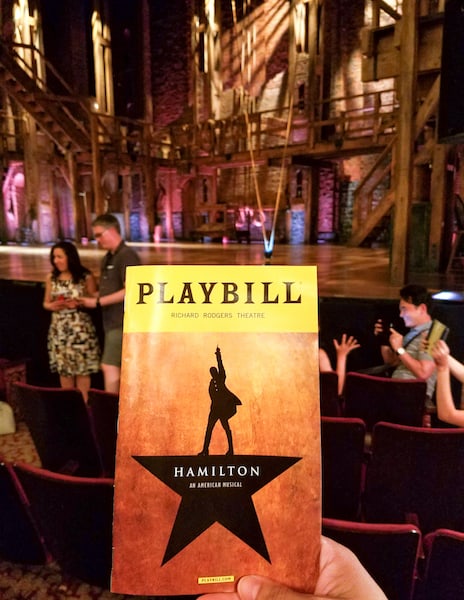 That's ok, because the biggest reason I stayed was because I had a ticket to see Hamilton!
If you've read this blog you might remember that I was obsessing over Hamilton in the fall. Back then, I told myself that if I found myself in New York anytime soon I would absolutely see the show.
Since tickets for the musical have been sold out into 2017 for quite a while, I had to buy a ticket ticket from Stubhub. It wasn't cheap, but that's why I work hard to save money in other areas of my life. I was also nervous that my Hamilton ticket from Stubhub was a fake or a counterfeit, but that worry lifted as soon as I sat down in my seat.
Seeing Hamilton was an indulgence, but it was important to me. Now, two weeks after the performance, I can say more than ever that it was worth every penny!
All in all,  Blogger Bash was an incredible conference. I'm so happy that I was a Blogger Bash ambassador, I'm so grateful to the organizers for making it such an amazing event and I so can't wait for Blogger Bash 2017!