I'm from Minnesota, which means Charlie Brown, Snoopy and the rest of Charles M. Schultz's creations are in my DNA.
I don't think you need to be a Minnesota mom blogger like me to appreciate the loveable characters of Peanuts. In fact, it seems like excitement for the whole gang is at an all-time high with the recent premiere of The Peanuts Movie!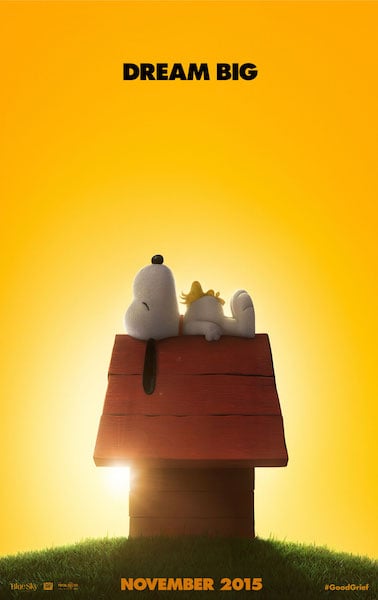 If you haven't seen it, take a look at The Peanuts Movie trailer!
My family has been getting in the spirit by watching classic Peanuts movies. There are so many of them on DVD at our local library that we've been discovering all sorts of "new to us" titles to borrow.
In addition to watching those fun films for our family movie night, I also recently made a great Peanuts-themed meal to celebrate The Peanuts Movie!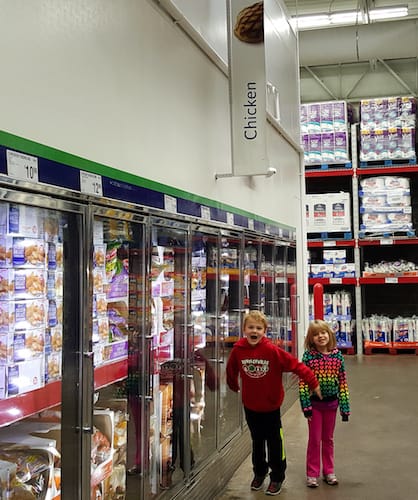 Haiden, Piper and I visited Sam's Club to pick up Tyson® Crispy Chicken Strips. We just moved, so the three-pound bag was exactly what I needed.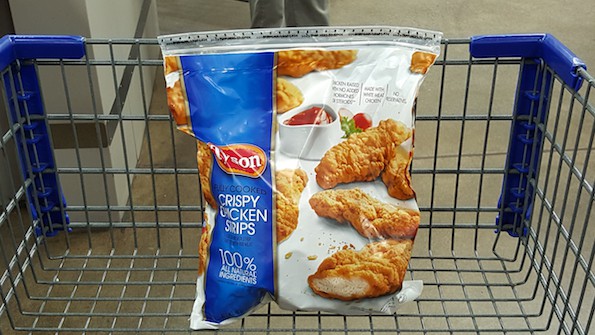 Quick, easy dinners that my kids love are a must right now while we're living out of boxes and still finding all of our kitchen stuff!
Tyson provided me with a recipe for Flying Ace's Bones, which are crescent roll-wrapped chicken strips. It's a quick and easy twist on the classic chicken strips!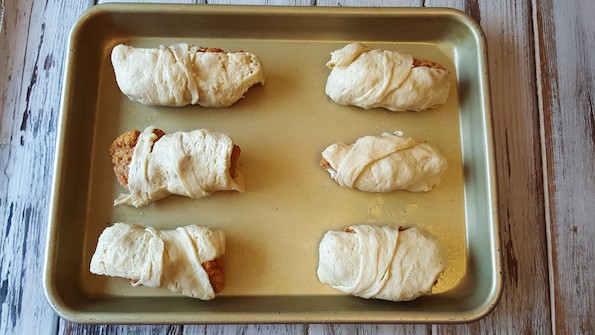 I added more to the theme with my own Charlie Brown Sauce, which is really homemade honey mustard with a zigzag made from balsamic glaze. I think they turned out really cute!
Crescent Roll Wrapped Chicken Strips With Charlie Brown Sauce:
Crescent Roll Wrapped Chicken Strips Recipe:
AKA: Flying Ace's Bones
Ingredients:
8 Tyson Crispy Chicken Strips
1 8 ounce can crescent rolls
Cooking Instructions:
Preheat the oven to 400 degrees.
Spray a baking sheet with nonstick cooking spray.
Separate the crescent roll dough into 8 triangles.
Roll each chicken strip up in a crescent roll triangle and place on the baking sheet.
Bake the crescent roll-wrapped chicken strips for 12-15 minutes.
Charlie Brown Sauce Recipe:
AKA: Balsamic Honey Mustard Sauce
Ingredients:
1/4 cup yellow mustard
3 tablespoons honey
3 tablespoons mayonaise
Balsamic reduction glaze
Cooking Instructions:
Layer mustard, honey and mayonaise in a small dish.
Stir until well combined.
Drizzle balsamic glaze over the honey mustard in a zigzag pattern to mimic Charlie Brown's shirt.
Serve with Crescent Roll Wrapped Chicken Fingers.
Enjoy while celebrating The Peanuts Movie!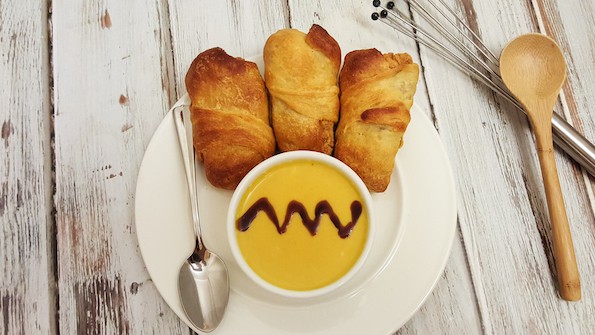 Do you have a favorite Peanuts character or a fun way to show your love for The Peanuts Gang?
This is a sponsored conversation written by me on behalf of Tyson®. The opinions and text are all mine.