Get ready for all the Pura Vida Black Friday 2021 deals and Cyber Monday sales! It's time to stock up on amazing jewelry gifts (and maybe buy a few things for yourself)!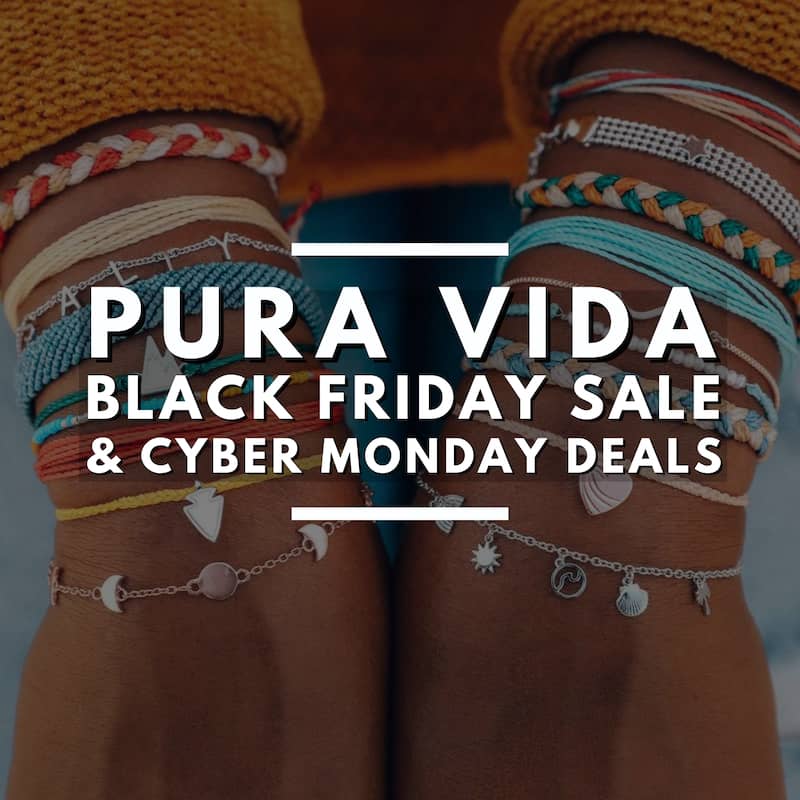 Pura Vida Bracelets and More
Are you a Pura Vida bracelets fan? I think they're such a great combination of fun, trendy and gorgeous! I also love how they can be worn together or apart.
In addition to allllll the bracelets, did you know Pura Vida offers a wide selection of other jewelry? That's right. You'll also find the following items in their collections:
Pura Vida rings
necklaces
Choker necklaces
Earrings
Ear cuffs
toe rings
anklets
We're still waiting on the specific details of the 2021 Pura Vida Black Friday sales. My fingers are crossed that it will be just as amazing as last year.
If you missed it last year, PuraVida.com offered up 50% off everything AND free shipping for over a full week! It was a Black Friday to Cyber Monday through Cyber Week blowout, and it was fantastic!
I'm happy to report they're doing it again!
The 2019 sale details can be found below, and this page will be updated with the 2021 Black Friday sale as soon as I have the info.
More Pura Vida Bracelets Sales
Are you shopping outside of Black Friday and Cyber Monday? There are still deals to be found!
Don't miss the current Pura Vida sales and discounts. There are some great products in the category that are significantly discounted!
Pura Vida Black Friday Deals
The Pura Vida Black Friday Sale was just announced and it's amazing! It's also super simple, which makes it easy for me to share with you!
Pura Vida Black Friday sale:
50% OFF ALL PURAVIDA.COM ORDERS + FREE SHIPPING!
Even better, they're offering extended shopping time to take advantage of the awesome offer. The sale starts today and it Sunday, December 1st. That's a Black Friday – Cyber Monday – Cyber Week deal that can't be beat!
So you know, a promo code isn't needed for the discount or free shipping. They'll both be applied automatically.
Shop for all your bracelets and other jewelry now!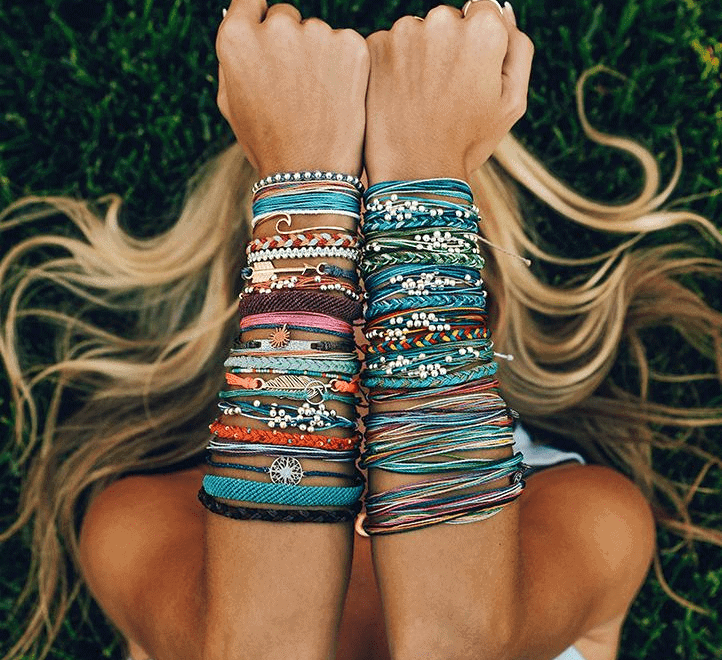 About Pura Vida
Pura Vida Bracelets was founded in Costa Rica in the summer of 2010. In the time that followed, the brand has expanded its artisan community to include more than 800 artisans in Costa Rica, El Salvador, India and more. These artists can count on a steady income thanks to the support of fans.
Giving back is at the core of Pura Vida, so be sure to check out the Charity Collection. They've partnered with more than 175 charities around the world to donate nearly $2.8 million to important causes.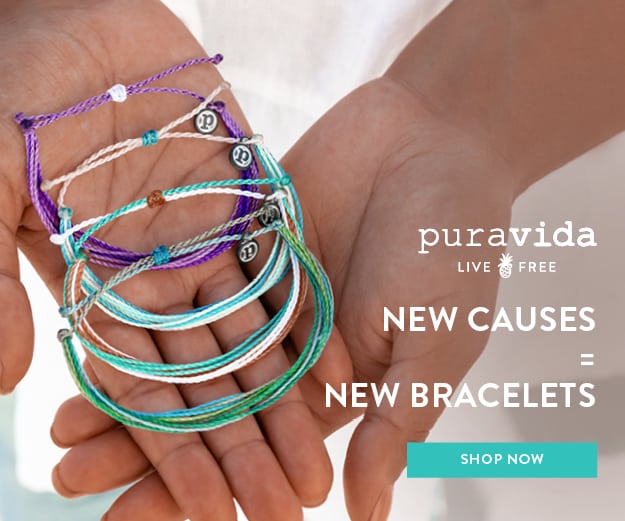 Pura Vida means Pure Life
"Pura Vida" means "pure life" in Spanish, a Costa Rican philosophy that encourages the appreciation of life's simple treasures.
Slowing things down, celebrating good fortune, and refusing to take anything for granted embodies this laid back lifestyle.
"Pura Vida" means living life to the fullest. It's more than just a saying… it's a lifestyle.
Other Black Friday and Cyber Monday Deals
We love shopping online for Black Friday, and we definitely have our favorite places to shop! Don't miss our other favorite sales:
Erin Condren Black Friday Sale
Mabel's Labels Black Friday and Cyber Monday Sales