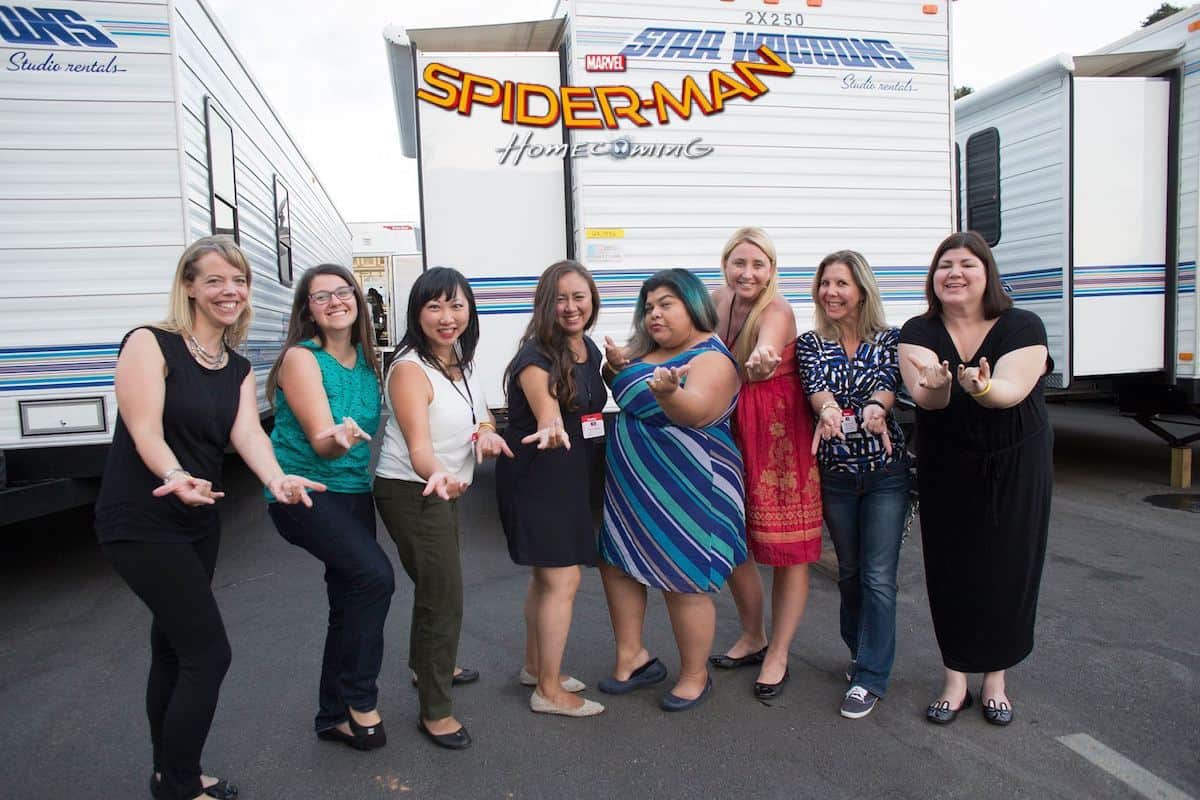 It feels like it was just a few weeks ago that I was having this hybrid blogger-fan experience of a lifetime at Marvel Studios on the Spider-Man Homecoming set visit.
In reality, it was several months ago in fall of 2016, but I was able to have all those feelings again last weekend at the Spider-Man Homecoming press junket.
I'll be writing more about the press junket in the near future, but I've been holding onto some amazing Marvel, Sony and Spider-Man Homecoming information for months, and it's time to share it!
There's been plenty of talk online, especially recently, questioning how Sony and Marvel are working together. There are rumors about the dynamics of relationships at the top of both studios.
I'm not able to tell you what's true and what's not true, but I can tell you that I sat down with Kevin Feige and Amy Pascal to talk about Spider-Man Homecoming.
If you're not aware, Kevin Feige is the president of Marvel Studios and Amy Pascal is a former Sony Pictures executive who founded Pascal Pictures. They are the co-producers of Spider-Man Homecoming.
The Marvel Studios-Sony collaboration for Spider-Man came up in several different ways. Feelings were expressed. The collaborative working relationship was explained.
Feige and Pascal had plenty to say about each other and about the other's studio during the interview. Amy discussed Kevin and Marvel. Kevin talked about Amy and Sony. It was very clear that these two know each other well. Best of all, they had so many good things to say about each other!
I screened Spider-Man Homecoming last weekend. The movie itself confirmed what I already knew: Kevin Feige and Amy Pascal have an incredibly effective working relationship.
Watch the movie and see for yourself: it seems to me that Spider-Man Homecoming wouldn't be such a brilliant movie if the two major players at the top of the filmmaking process couldn't work together.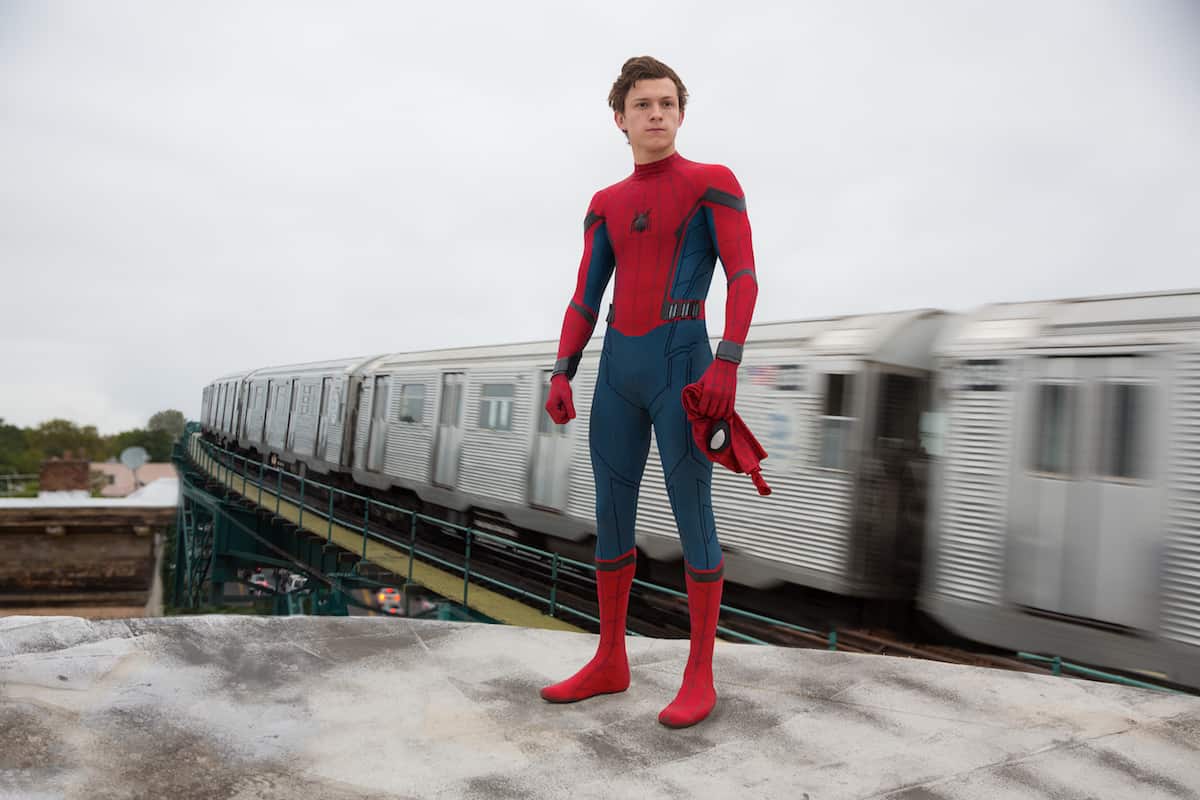 Like I mentioned, Feige and Pascal discussed each other, but what was really apparent in the interview was their mutual love of Spider-Man. I'm so excited to finally share it with you!
Q: Spider-Man Homecoming is different in the MCU [Marvel Cinematic Universe] in that it's in partnership with Sony. Has that changed the dynamics of the filmmaking process?
Kevin Feige: Not really. Sony and Amy [Pascal] have made sure that Spider-Man Homecoming can be just as we always want it to me. Frankly, the way every movie is: it's just about the creative, just about the movie, just about the story and just about the characters. Sony has been unbelievably supportive. 
Amy Pascal: I have to say that it's an incredibly unusual thing for three studios, because I'm including Disney…Disney, Marvel and Sony all decided that the best thing was to make the best Spider-Man movie. That was the most important thing.
It is the first time that I can think of, and I've been in this business for far too long, that the studios all decided that the character was the most important thing.
If we could make a great Spider-Man movie, it was good for all the companies. All the success, all the stuff, there would be enough for everybody if we made the right movie. 
I think that's an incredibly unique thing for three corporations to decide to do. Because it was done in that spirit. That spirit has been the positive ghost on the whole movie. It's permeated everything.
Kevin Feige and Amy Pascal on Marvel Studios and Spider-Man:
Amy Pascal: I think what's so interesting about working with Marvel is that all they ever talk about is making stuff better.
I learned this term, "plussing." That means Keven would get a scene and say, "Okay, this is pretty good, but how is it going to be better?" When that's your attitude, when that's your approach, it's so good.
Kevin Feige: That's true. The other thing I like, and Amy has done this for years, is that we all treat Spider-Man like he's a real person. Like he's a real member of the family, a real person we know and care about and want the best for.
We feel that way about all of our characters. But we have three studios, these big corporate entities who let all else go aside for what's best for this film. 
Q: Who or what was behind the decision to bring Spider-Man back to high school in Spider-Man Homecoming?
Amy Pascal: The great thing about Peter Parker is that he's in high school. He's a 15 yaer old kid, and that's what makes him different from every other super hero. he's a child. He's fighting all these grown-ups, but he's just a boy, that's what he is in the comics. 
When Kevin [Feige] came and said, "Let's do this. Let's do this together and let's have Marvel produce the movie." He said, I want to do a really authentic high school version."
It's not a high school story, but high school is the backdrop, and it's made the movie really special.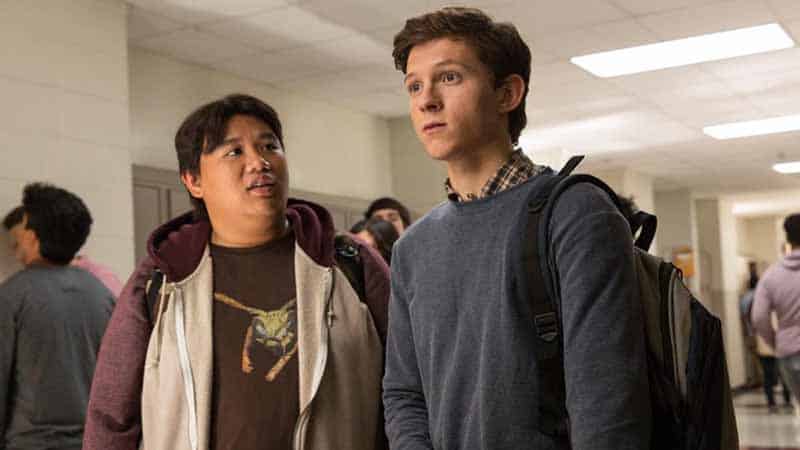 Kevin Feige: To have it stand apart, not just from some of the other Spider-Man films, where he'd been in high school for a little bit, but from all the other movies that we've made. There isn't one that inhabits this exuberant youth and enthusiasm. 
As Amy said, Spider-Man was so unique in the Marvel comics because of the contrast to the other heroes. Now that he's part of our cinematic universe, you see that. And you see it when he's with Robert [Downey Jr.] in Civil War a little bit, so we continue that in this movie.
What do you love about Spider-Man? 
Kevin Feige: The greatest thing about him is that any of us could be Spider-Man. Any one of us could have been randomly bit by that spider, can put on the mask and be challenged to do the right thing even though it's not always the easiest thing.
Most of us don't have a billion dollars like Tony Stark, or are a Norse god, like Thor, or have a 70-year-frozen-in-ice back story, like Captain America. He's all of us.
He lives in Queens and finds himself in these upper echelons of superhero-dom. Much of Spider-Man Homecoming is about his desire to live up to that, to this world of heroes, and then realizing that even justice is pure of self, is good, if not even better, than any of them. 
On the challenges of making a movie with a character that's so well-loved and well-known:
Amy Pascal: I think the key is to go back to the material [comic books] and ther material will tell you what qualities you want to see. The tendency can be to do something completely different. 
The wonderful thing about a character who has existed since the 60's is that you can inhabit many different personalities. Like Kevin said, "everyone wishes they can be somebody else."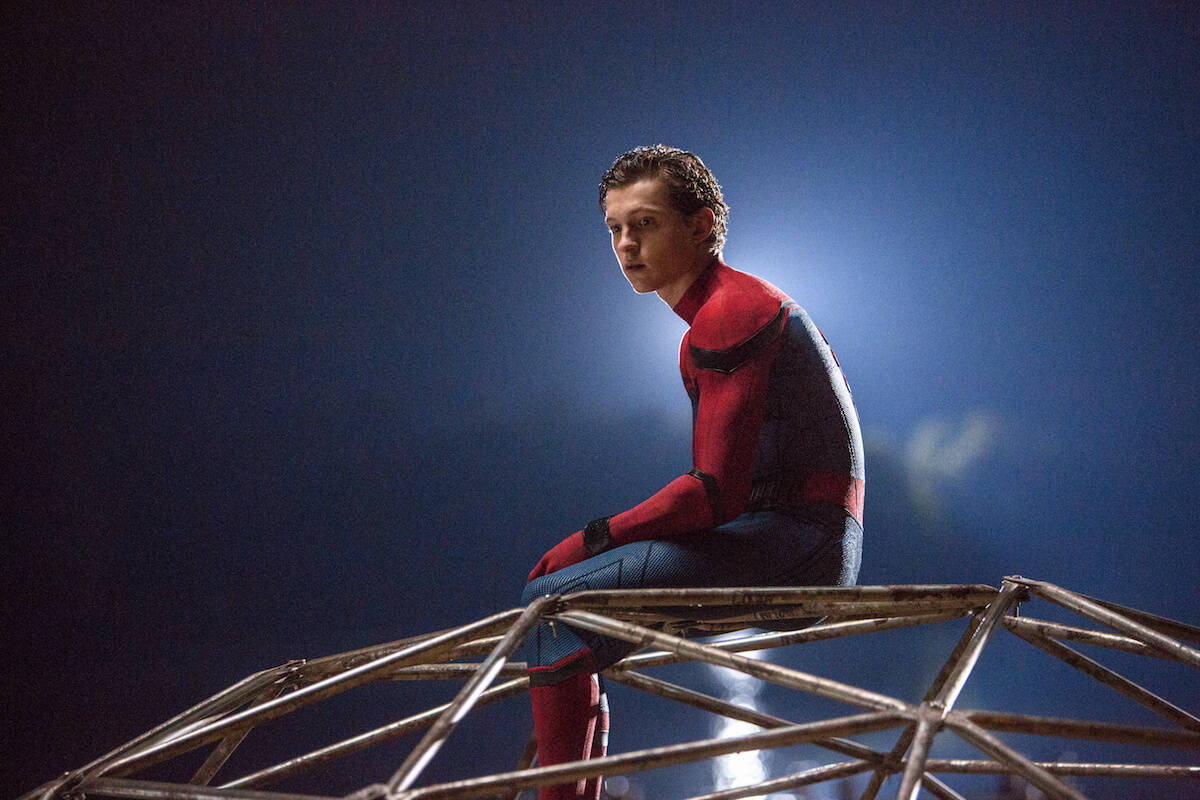 I've never met anybody who didn't wish they could be someone else. That's a very recognizable quality, to feel responsible for everybody, wish that you could not feel responsible for everybody, and wish that you didn't do things you had to do. 
Those are important things, and you can come at it from so many different places. One of the really interesting things that Marvel did is they all went on a retreat, this camping trip. They looked through everything that ever existed about him and looked into their own hearts. They came up with a document of rules and the important touchstones. That was very valuable.
Kevin Feige: We never think about Spider-Man Homecoming as a "reboot" or as a "new" origin story. As you saw in Civil War, we just jumped right into it as the first, the first Spider-Man movie in the MCU. 
So much of his interactions in the comics were with other heroes. There were all sorts of heroes in the 60's Marvel comic book universe, and suddenly there was this kid who had to do homework, who had to get medicine for his haunt, who had a curfew. He was trying to interact with all these heroes, and that had never been explored before in a movie. 
So, much of this feels entirely fresh and entirely like the first time, and that's why it was so important to us to introduce him in Civil War. So suddenly Spider-Man Homecoming isn't about "how many other Spidey movies have there been?" but "I want to see a movie with THAT Spider-Man" and continue from there. 
What part of Spider-Man Homecoming do you think comic book lovers will gravitate to?
Kevin Feige: There are villains in Spider-Man Homecoming that we've never seen in any movie before that are very important to his canon. But when you see Iron Man and Spider-Man in a frame together, that's pretty exciting. It's pretty cool.
Amy Pascal: There's a lot. Spider-Man Homecoming has a lot of really juicy stuff in it because one of the things that was very important to Kevin and to myself was that the relationships were really complicated and really layered. And that the characters aren't archetypes. That the characters are actually people and that every single character had to seem like a real person. 
It's remarkable what you get when you force yourself to make an intimate movie on a massive scale.
At this point I remarked, That's what I think sets Marvel apart, and got this response:
Kevin Feige: That's what's in our books. It's in our world. It's hard to talk about things being grounded in reality, but that's what we try to do. If not physical reality, then emotional reality.
I think that's what the the dynamic between Tom Holland and all the other actors is going to stand apart. That's what Amy pushes. Amy likes the fun, complex stuff, but it's the emotion, the emotional truth and the emotional honesty, that I think has always set the best of the Spider-Man movies apart. 
Amy Pascal: Doing it this way, with all this. Kevin talks about me doing this [in production], but he does it, too. He just says, "I don't believe this. Nobody would say that." 
Which relationship do you like best between Peter Parker and the other characters in the movie?
Kevin Feige: This is a testament to Tom Holland, and to the script. He's paired off in so many different ways. He and Marissa Tomei are great together. He and Robert [Downey Jr.] obviously are incredible together. He and Jacob Batalon, who plays Ned in the movie, are hilarious together. he and Michael Keaton have their own dynamic. It's pretty amazing.
We even shot some scenes with Jon Favreau last week.
Amy Pascal: They were fantastic together. It was ridiculous! 
Kevin Feige: They were amazing together. Tom sort of elevates the other performers he's working with and matches, like Amy was talking about earlier, he matches their style. It's fun. I'm actually not sure which of those pairings will end up being the audience favorites. Right now, I think it's a tie.
Pascal: It's Iron Man [laughing]. You can't believe it. I mean the electricity! First, when we cast Tom Holland, Robert was there. He was the one that read with all these kids. He whispered to us right after and said, "that's the one." 
I think that he [Robert Downey Jr.] feels very responsible and he feels very paternalistic toward Tom Holland. Their relationship in the movie mirrors their relationship offscreen and how they feel about each other as actors, and mentors in the way that Tom looks up to him. It's quite astounding. 
These guys [at Marvel] have been around Robert forever. I haven't. You cannot believe this man. He's the most electrifying, charismatic, ridiculously sweet, funny, brilliant guy. I've never seen anything like it. 
On casting Tom Holland as Spider-Man in Spider-Man Homecoming:
Kevin Feige: It was the screen test. We saw hundred and hundreds of kids, and we kept narrowing it down. We brought five or six to Atlanta to read with Robert.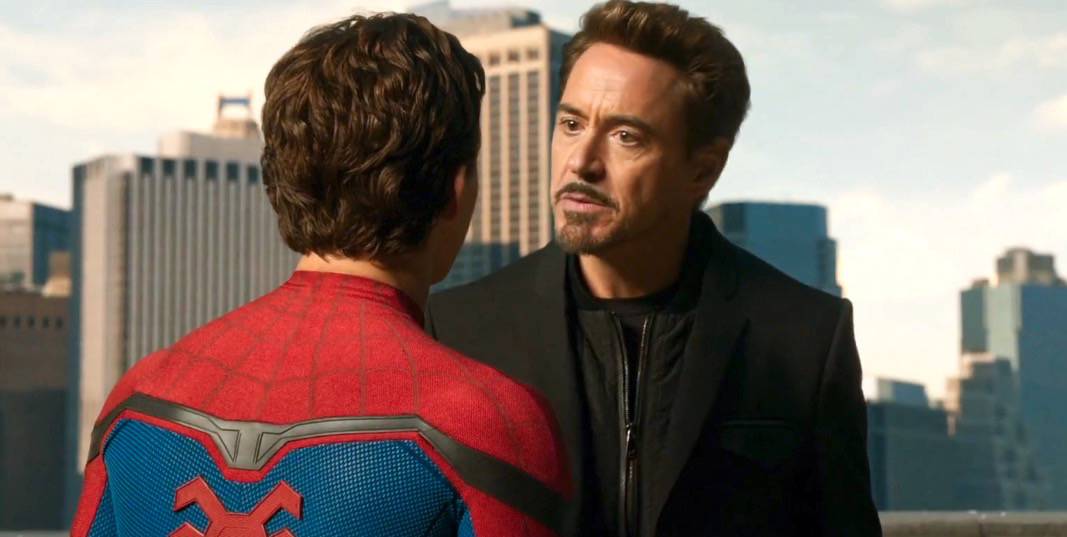 Robert was super gracious with his time, he knew how important this was that Spider-Man was coming into the fold, and he took the time to read with five different young actors.
As Amy said, after Tom was heading out the door, Robert indicated what we all saw in that reading, that Tom was head and shoulders above. 
One of the reasons he stood apart is because Robert goes off book almost instantly. He knows the scene and he beings to riff instantly. 
Tom, in a very sweet, very funny, very authentic way, began to riff back with him. Even Robert was surprised for a second as it happened, because he was sort of steamrolling some of the others. But Tom kept at it, and it was pretty amazing.
Amy Pascal: Besides this youthful exuberance, he's very different.
All of the guys that played Spidey have very different qualities. We needed a different thing yet again. One of the great things is, he was in Billy Elliot. He's an acrobat and a dancer. This kid can move, and he can act in his movements, which is very unusual.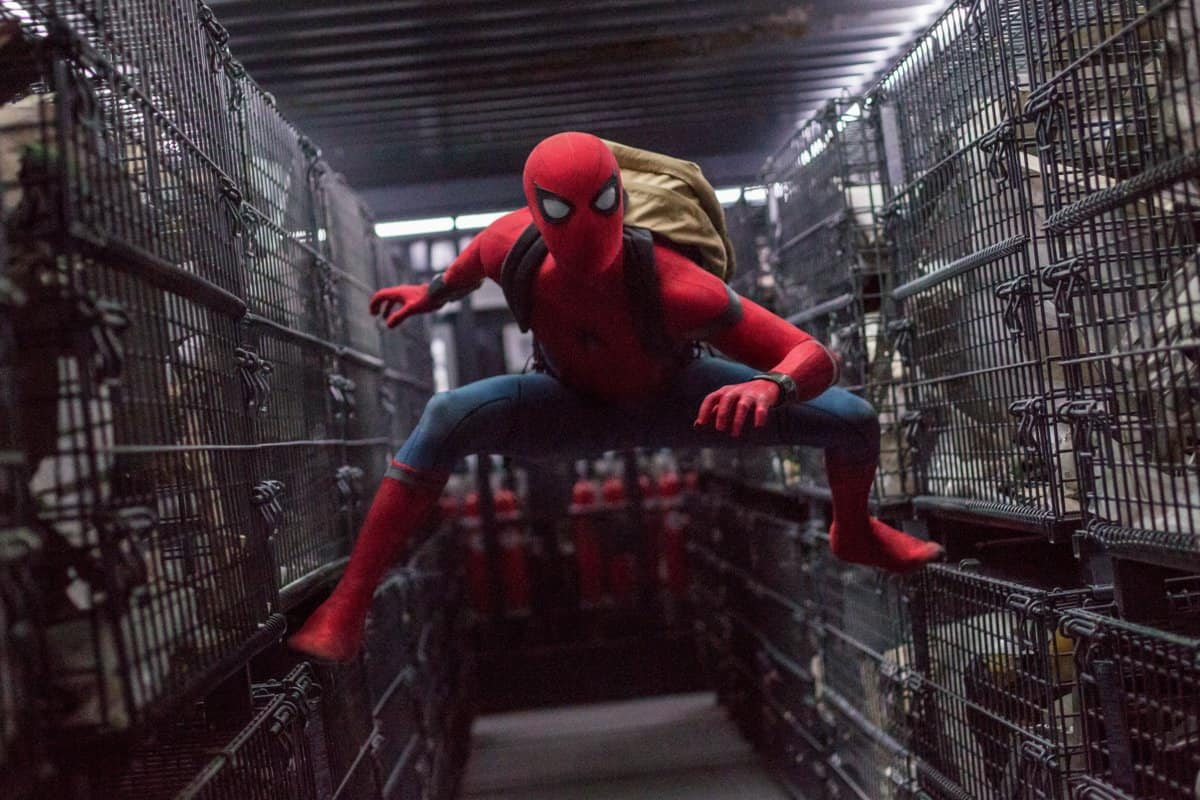 Kevin Feige: Usually on a movie like this you have incredibly qualified stuntmen, who will teach the actor a few moves. The actor, at best, can do four or five and match some poses. In Spider-Man Homecoming, Tom is showing the stuntmen how to do things. Which is a total benefit. 
That's not why he got the part. In fact, during the audition with Chris Evans, the script says, "Spidey flips into scene," and Tom goes, "Oh, should I do that?" Evans is like, [sarcastically] "Oh, yeah. Yeah, you just flip into the scene kid. No, you just walk in." He does it. A standing flip, jump, flip, land. Even Chris Evans was like, "What…what happened?" 
Let me tell you, that was quite the interview! I'm sure I walked out of that room smiling from ear to ear – I was thrilled with everything I heard in that short amount of time!
This interview took place in September of 2016, and I've been filled with all these amazing, excited feelings about Spider-Man Homecoming ever since that day. Now that I've seen the movie, I can tell you, it's incredible.
I honestly feel that Spider-Man Homecoming is as fantastic as it is because Kevin Feige and Amy Pascal (along with Disney, Marvel and Sony) worked so well together. They've made something great, and I can't wait for you to see it!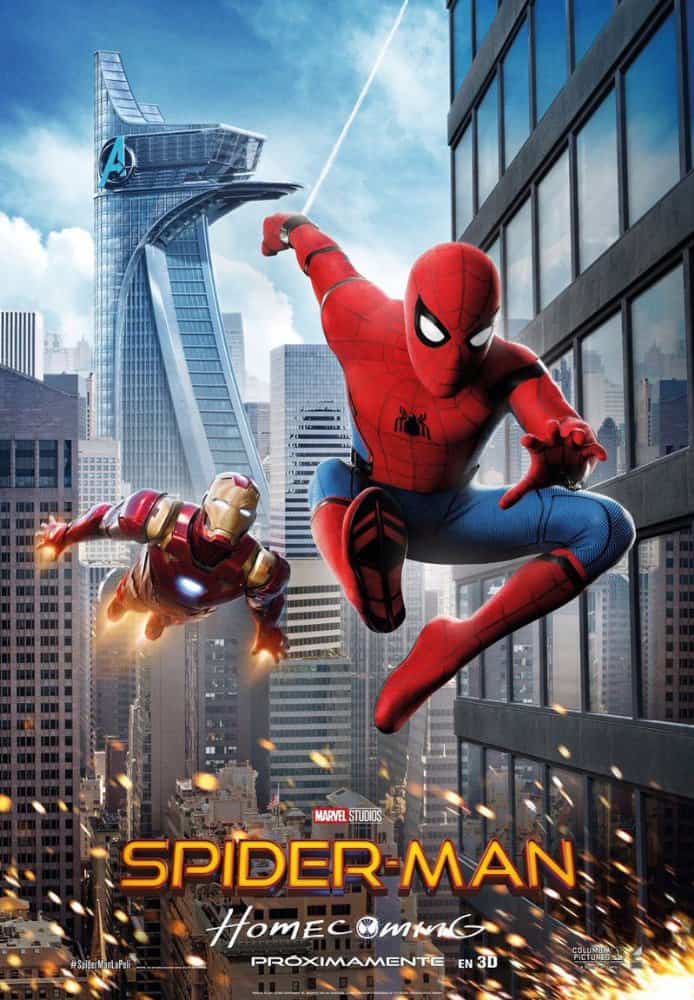 Spider-Man Homecoming opens in theaters everywhere on July 7, 2017. Get your local showtimes and pre-order tickets today!
Don't miss the first Spider-Man Homecoming trailer!