I can't believe it was over six months ago that I went on a top-secret blogger Marvel set visit: traveling with a small group of bloggers to Atlanta to visit Marvel Studios and spend a day on the Spider-Man: Homecoming set.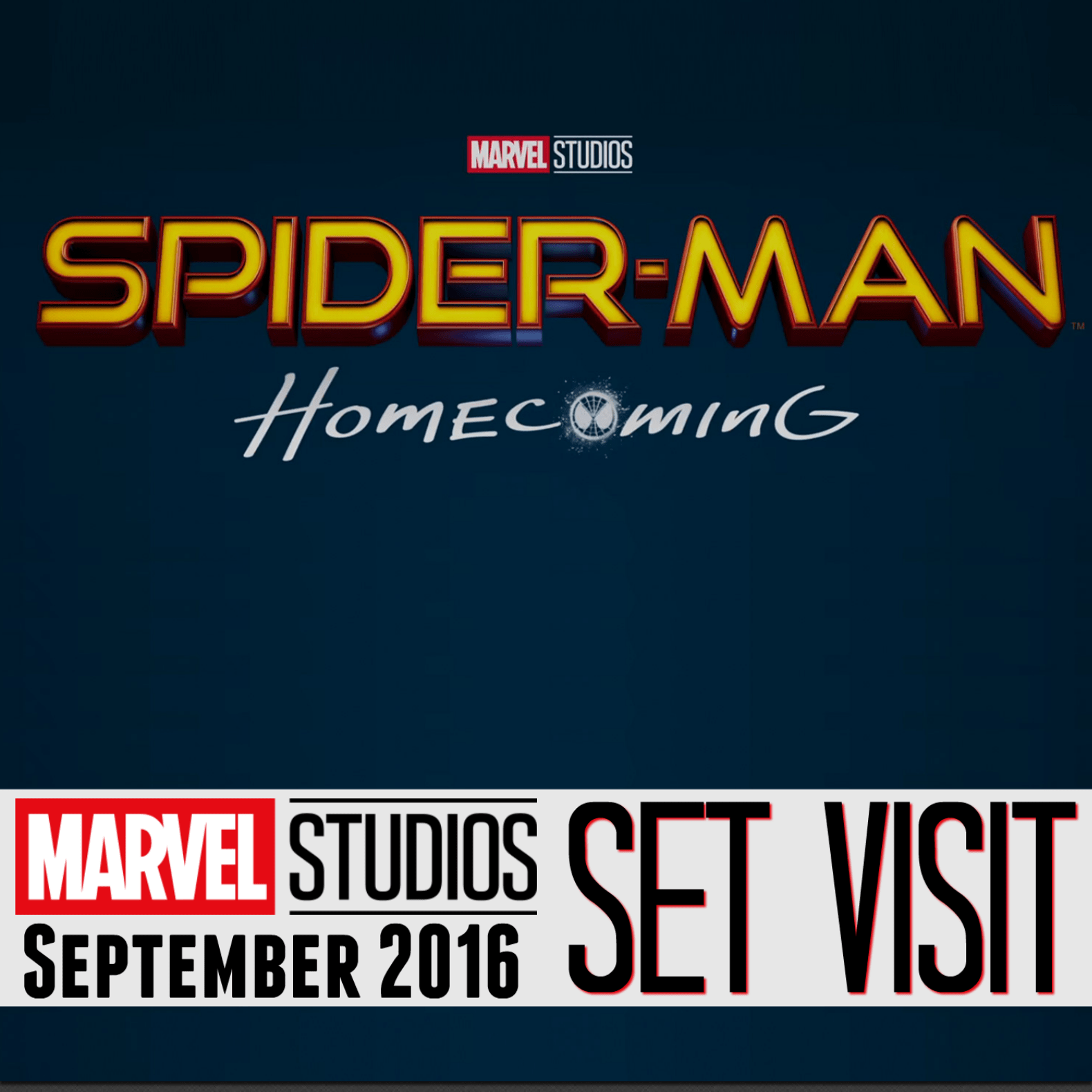 In all honesty, all of the entertainment-related trips I take are amazing. But this one? Visiting the Spider-Man: Homecoming set? It was epic.
I've never done anything like it in my life. I'm a big, BIG fan of the Marvel Cinematic Universe and this was an incredible experience. I'm so excited that I'm finally able to share more details about it!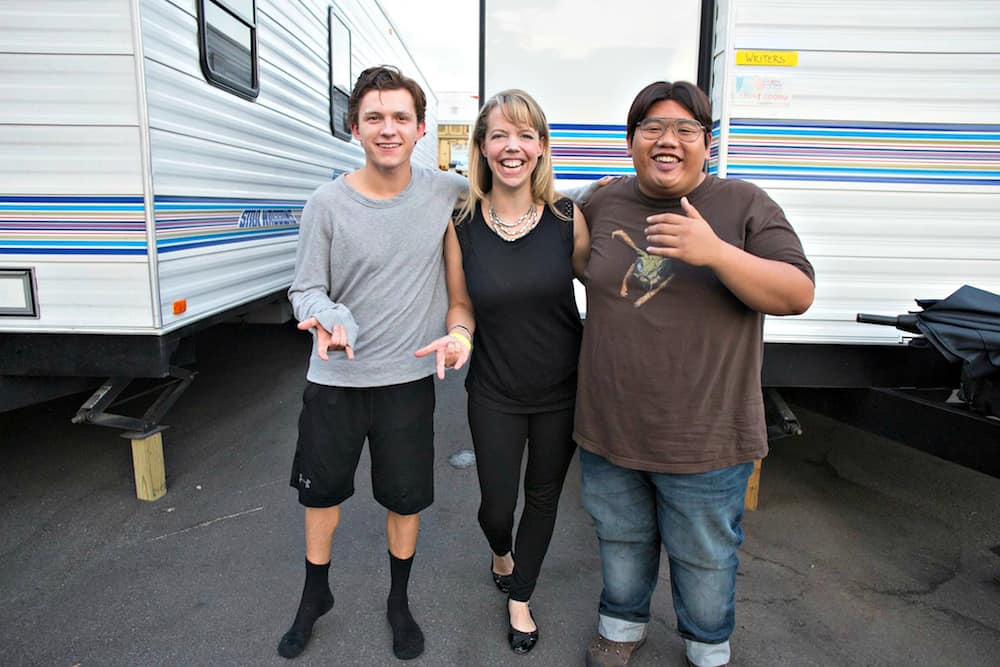 I really can't pinpoint my favorite part of the trip, because it was all unreal, but this part, interviewing Tom Holland and Jacob Batalon, was definitely a highlight! They were both charismatic and entertaining, and together they were hilarious!
I have a plan to share everything about my Spider-Man Homecoming set visit over the next few months while we're all waiting for the movie to release in theaters (on July 7, 2017).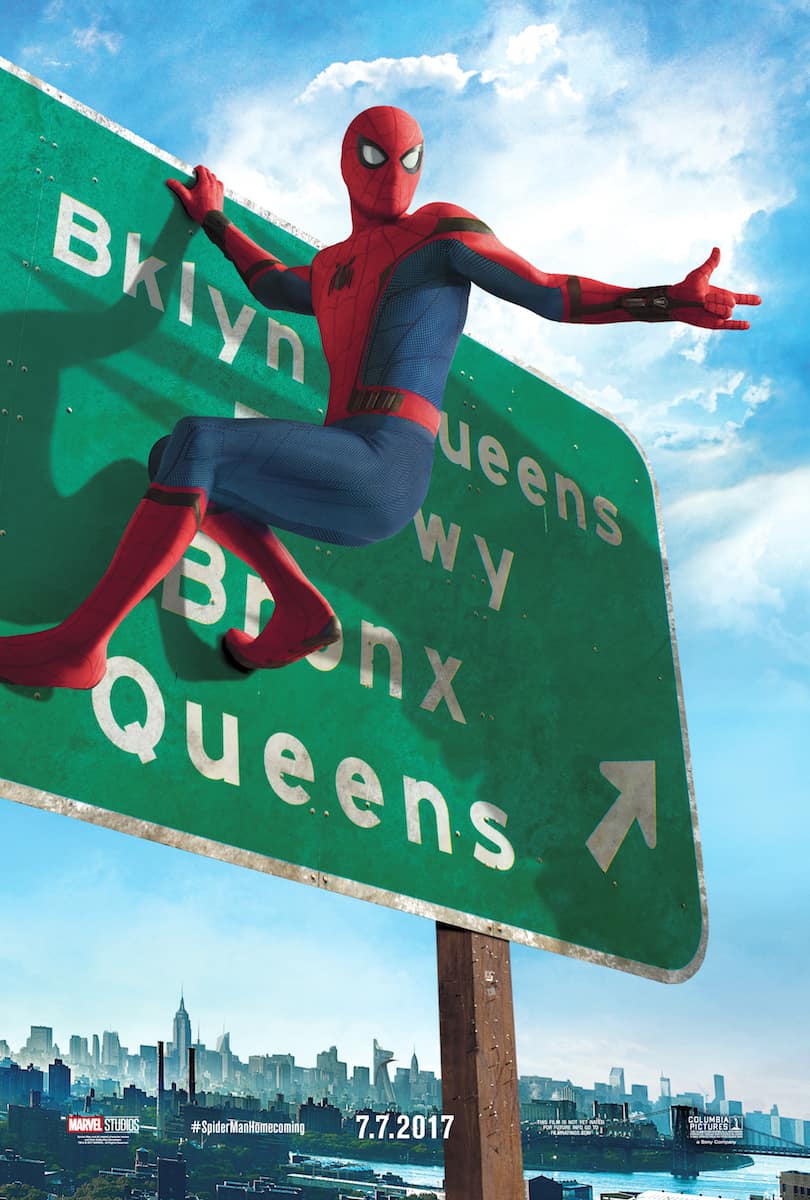 For now, here's an overview of what I did while I spent the day at Marvel Studios:
Viewed storyboards and learned the entire story of Spider-Man: Homecoming, including the conflicts, the climax and the resolution. Don't worry, I'm firmly anti-spoiler, so you won't read any Spider-Man: Homecoming spoilers here!
Chatted with Spider-Man: Homecoming director Jon Watts.
Toured several sets where key scenes were filmed.
Observed filming of a funny, intense and pivotal scene between Peter Parker (Tom Holland) and his best friend, Ned Leeds (played by Jacob Batalon).
Interviewed Tom Holland and Jacob Batalon. We talked about Robert Downey Jr, the new Spider-Man suit, props and so much more!
Ran into Louis D'Esposito (Co-president of Marvel Studios) and giddily informed him that I had interviewed him a few years ago on an Agent Carter press trip.
Interviewed producers Amy Pascal and Kevin Feige, (Feige is also the head of Marvel Studios).
So much happened in a short amount of time, and I'm sure I'm forgetting about some of it! More details will be coming in the next few months, and I can't wait to share it all!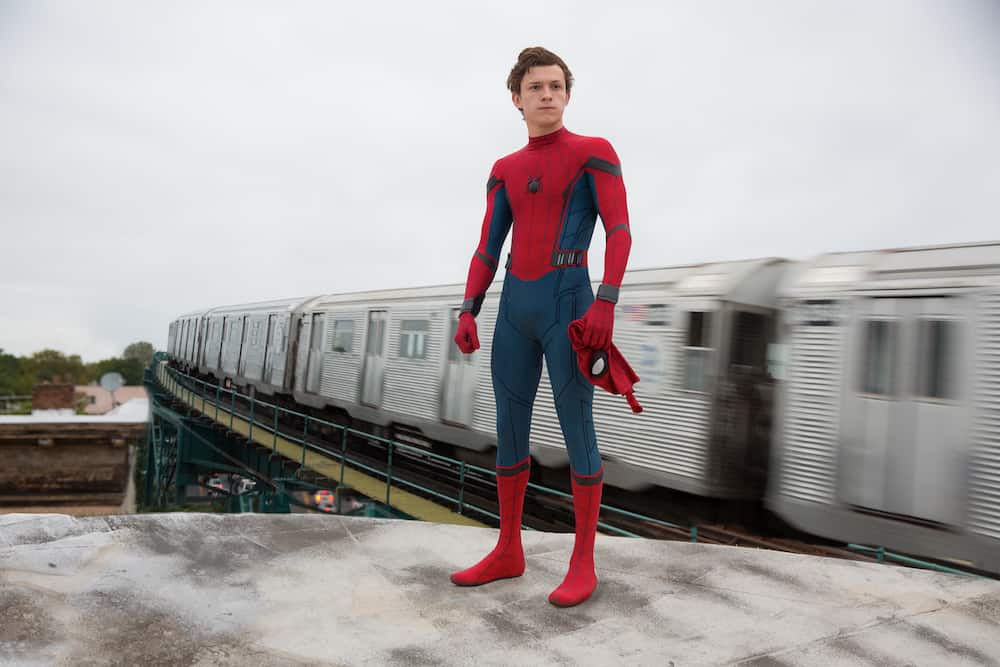 About Spider-Man Homecoming:

A young Peter Parker/Spider-Man (Tom Holland), who made his sensational debut in Captain America: Civil War, begins to navigate his newfound identity as the web-slinging super hero.

Thrilled by his experience with the Avengers, Peter returns home, where he lives with his Aunt May (Marisa Tomei), under the watchful eye of his new mentor Tony Stark (Robert Downey, Jr.).

Peter tries to fall back into his normal daily routine – distracted by thoughts of proving himself to be more than just your friendly neighborhood Spider-Man – but when the Vulture (Michael Keaton) emerges as a new villain, everything that Peter holds most important will be threatened.
Spider-Man: Homecoming opens in theaters everywhere on July 7, 2017. See details and ticket information here!