The FabFitFun Fall Box for 2020 is here and I'm revealing everything inside! Keep reading to see the beauty products, lifestyle items and accessories that came in this season's package, and also see my honest FabFitFun review!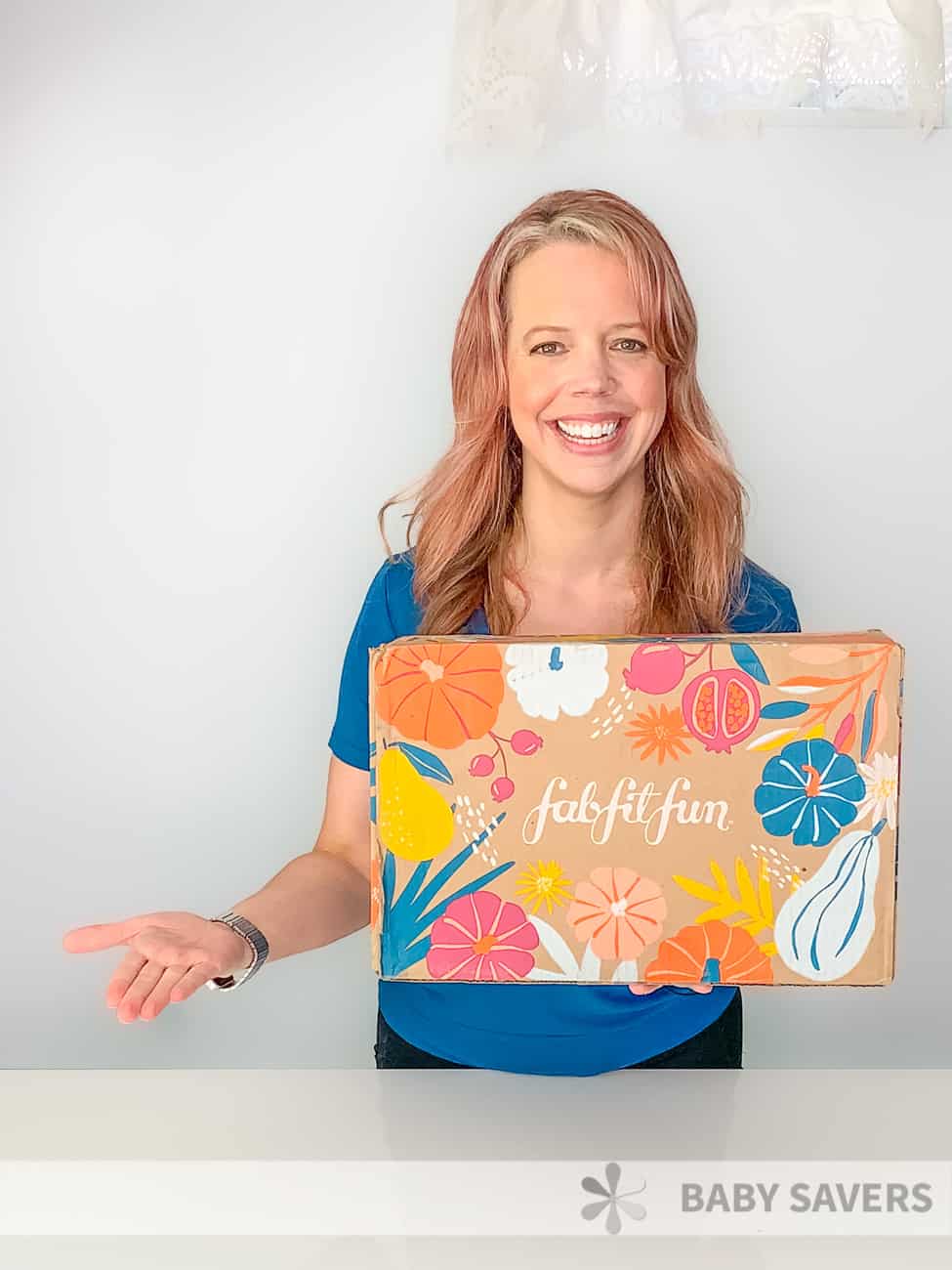 I'm super late to the subscription box party for just about anything not related to children.
My kids and I have had a fun time reviewing Kiwi Crate and Green Kids crafts over the years, but, aside from one Wantable review, I've been pretty ignorant over most subscription boxes for grown-ups.
But that's all starting to change! I tried out my first FabFitFun box over the summer, and now I'm ready to share everything about the FabFitFun Fall Box for 2020!
Are you just here for my FabFitFun promo code? No problem! Shop through this link and use coupon code FAB10 to save $10 and get free shipping on your own box!
Fab Fit Fun Fall Box for 2020: Everything You Need to Know
Here's what you'll find in this post:
I promise, by the time you're done reading this, you'll have all the information you need to decide if FabFitFun is worth trying out.
What is FabFitFun?
If you're feeling sheepish because you only just heard about this brand, don't feel bad. I only learned about FabFitFun earlier this year. My first experience was my FabFitFun Summer Unboxing, and now I'm loving it!
Here's the official description of the FabFitFun brand:
Every season, FabFitFun members receive a selection of 8-10 full-size products, some of which are curated by their team of experts, while others can be customized based on personal taste and preferences.

The FabFitFun Box includes products from both premium and emerging brands across beauty, fashion fitness, wellness, home and tech categories.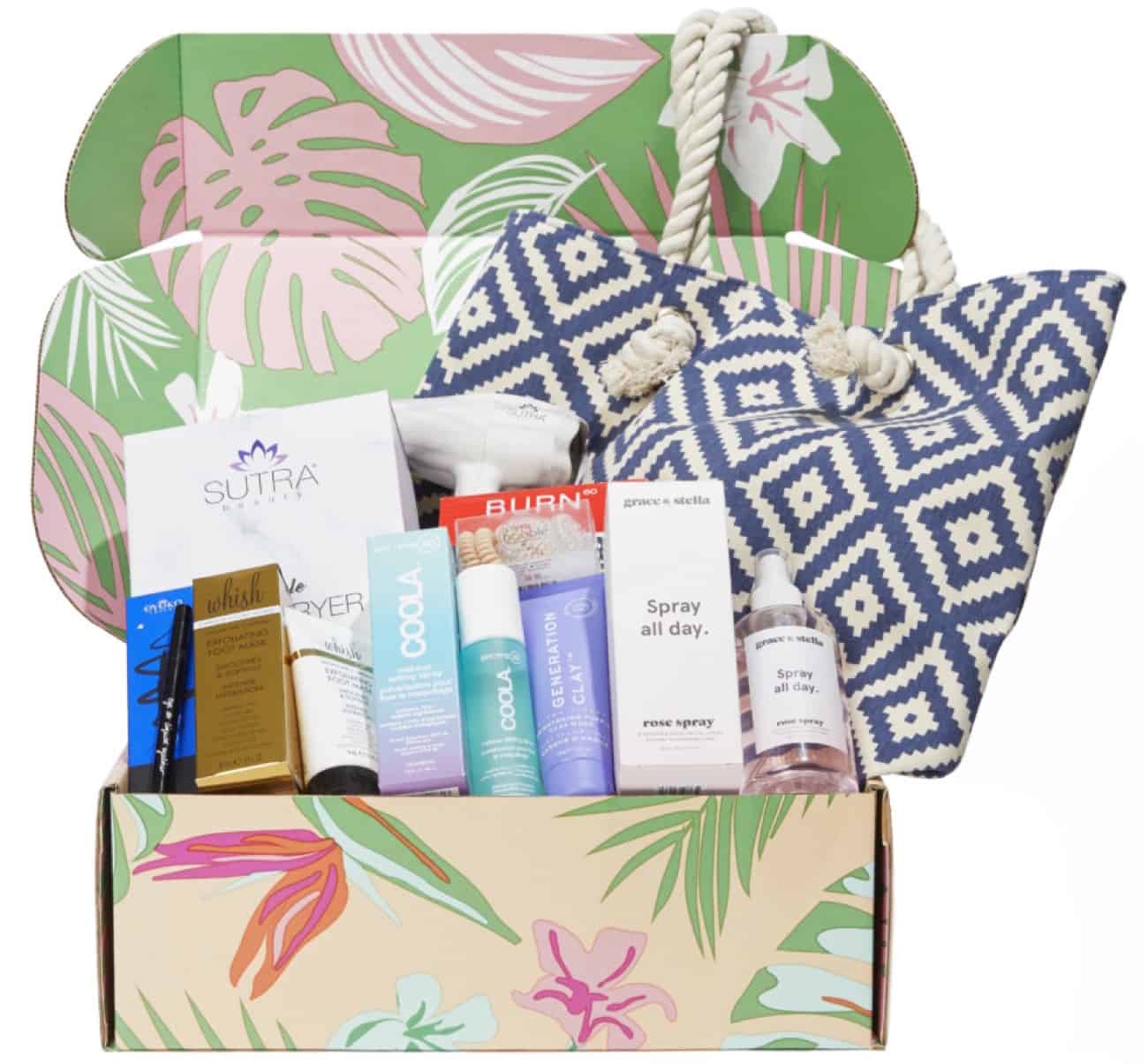 The standard seasonal FabFitFun box always has a total value of at least $200. My own Fall 2020 box is valued at $326.95! The Summer box I received a few months ago had a value of $226.
How Much does a FabFitFun Box Cost?
Each box has a value of at least $200, but you don't pay even close to that much! Your first box will cost $39.99 with free shipping when you use the promo code below.
After that, your FFF box will cost between $44.99 and $49.99, depending on how you choose get them and pay for them.
You have two options for ordering your own FabFitFun box. You can be a seasonal member or an annual member.
You'll also save money OR get free stuff by looking the Fab Fit Fun coupon codes section below. Right now you can get a box worth over $200 for free when you sign up for an annual membership!
Seasonal FabFitFun Members
After your first box for $39.99, seasonal members receive a quarterly box for $49.99, and you pay just before your box ships.
This is a subscription plan, so they assume you're going to want the next box unless you cancel your plan (which is super easy). You'll want to jump down to the How Does FabFitFun Work section below for more information on that.
Annual FabFitFun Membership
The Annual membership is also sometimes called the Select membership. But I think Annual is more accurate name.
Signing up for the Annual Membership means you'll pay $179.99 once and you'll receive four seasonal boxes. One box every three months for a full year.
The annual membership means each box is cheaper than you'll pay with the seasonal membership. You pay $179.99 up front for four boxes, making each box $44.99.
Annual members also automatically get FabFitFun Select status (with perks!).
What does Select Status mean?
Select Status, only applies to those with annual memberships, offers several perks:
Additional customization options for every box.
Early access to customizations.
Exclusive early shopping dates – first dibs! – for add-ons and edit sales.
Early shipping – your boxes will ship before seasonal members.
FabFitFun Promo Codes
I have two FabFitFun promo codes to share with you right now.
FAB10 – Save $10 on your first FabFitFun seasonal box AND get free shipping! Click here to use this promo code.
ALLFORYOU – Use this coupon code when you sign up for a FabFitFun Annual Membership and you'll receive a FREE $200 Mega Gift Bundle!
There are plenty of benefits to signing up for the annual membership even without the added bonus of a $200 gift bundle! This code is a no-brainer if you're even considering an annual subscription.
Code AllForYou expires on August 10, 2020.
FabFitFun Fall 2020 Unboxing Video
I recently received the Fall 2020 FabFitFun box. I recorded myself opening the box and showing everything I received. I had no idea what I was going to get, so my reactions are 100% honest and real.
You can watch the full Fall FabFitFun Unboxing video below. If the video doesn't load, you can also see it on Youtube.
What's in the FabFitFun Fall 2020 Box?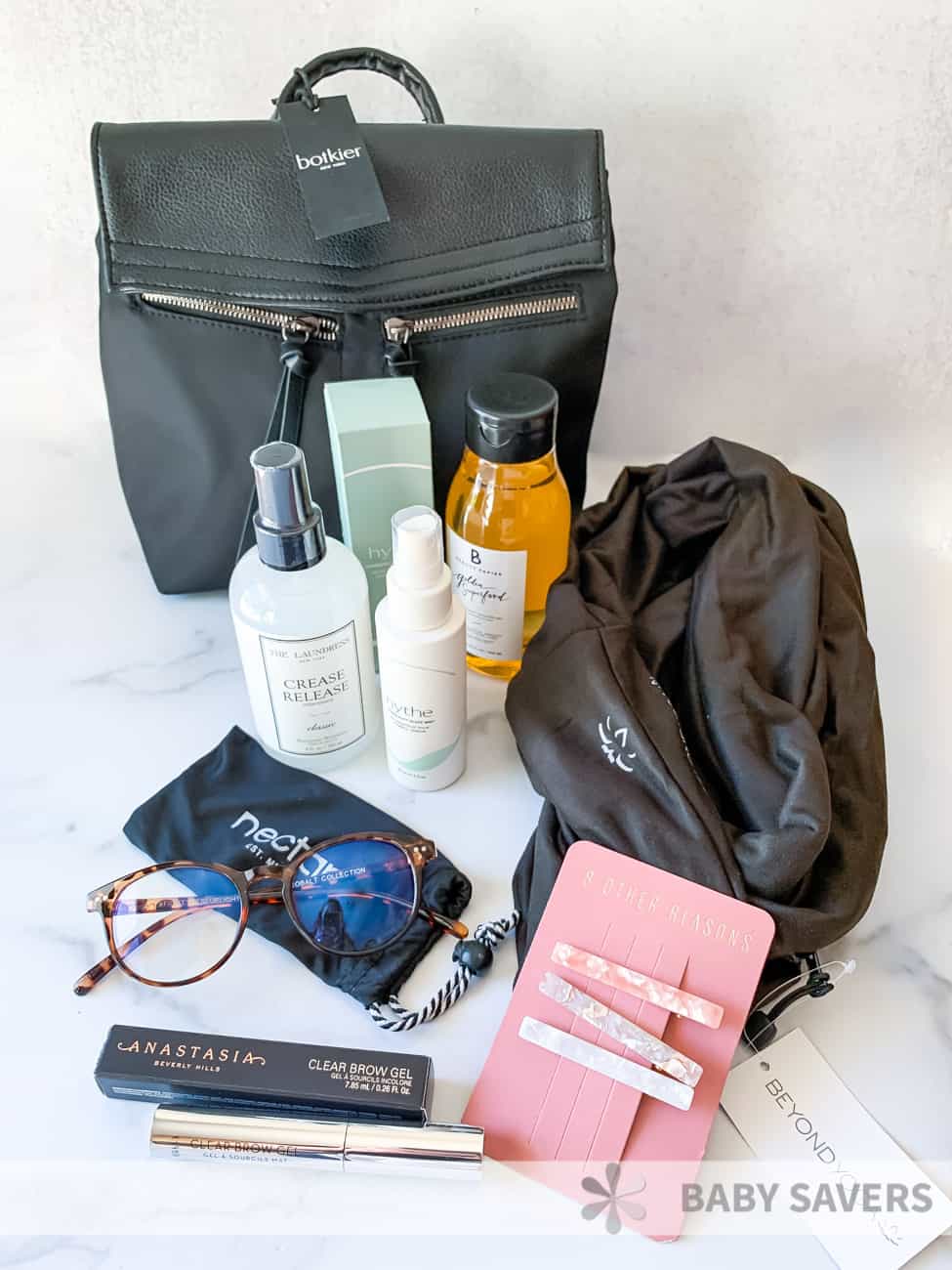 Here's a list of every product and item I received in the FabFitFun 2020 Fall box. Every product is full size, and you'll see volumes and quantities in the details below the list.
Anastasia Beverly Hills Clear Brow Gel
The Laundress Crease Release, Classic Scent
Beauty Papier Golden Superfood Antioxidant Shower Gel
8 Other Reasons alligator hair clips, 3 count
Nectar Blue Light Filtering Glasses, Tortoiseshell
Hythe Tranquility Sleep Mist
Beyond Yoga Pocket Infinity Scarf
Botkier New York Trigger Backpack
Details on every item I received: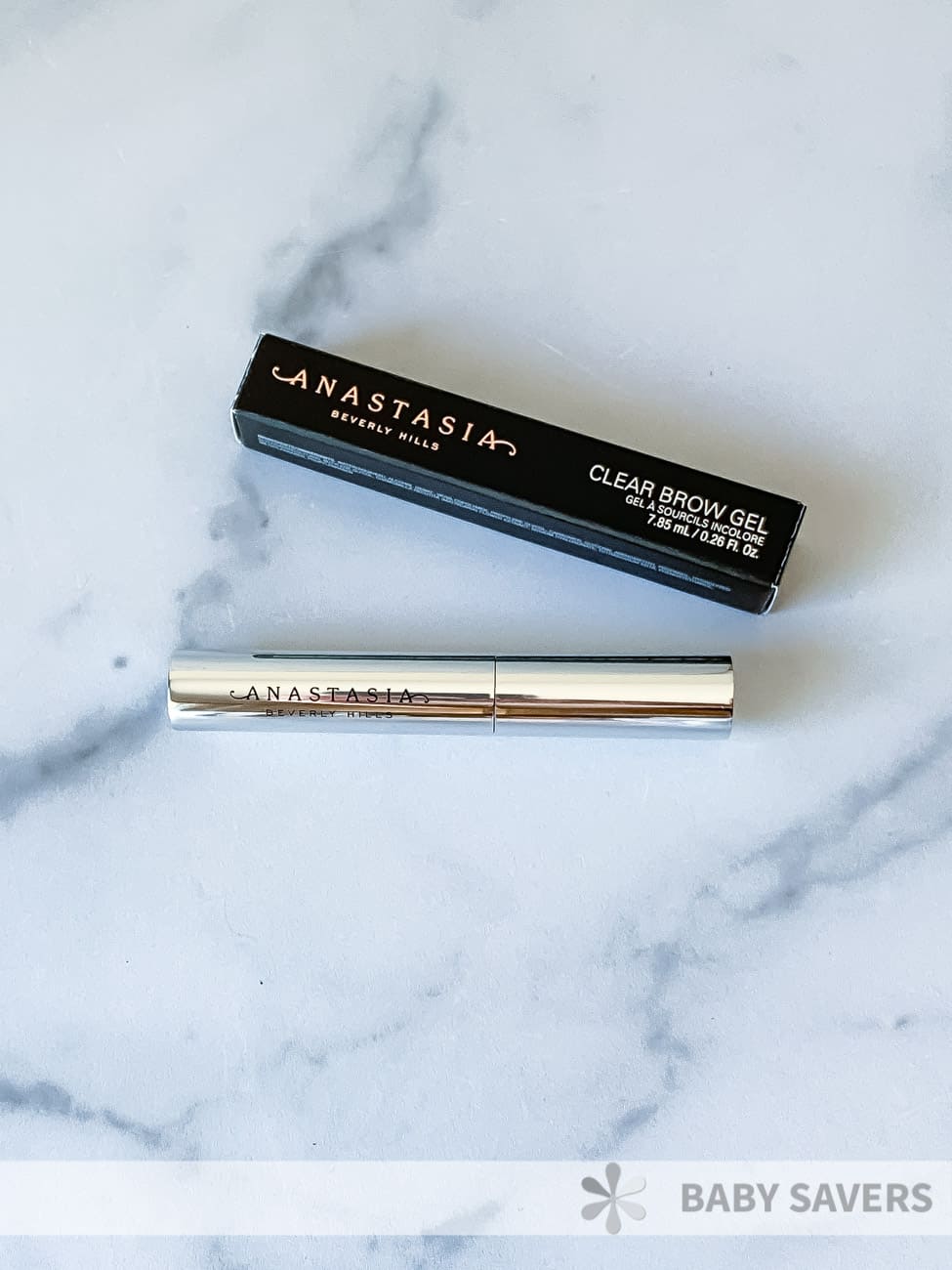 Anastasia Beverly Hills Clear Brow Gel, 7.85ml
Value: $22
Description: A lightweight, clear eyebrow gel for all hair colors. Use it to set color, define and hold brows in place all day.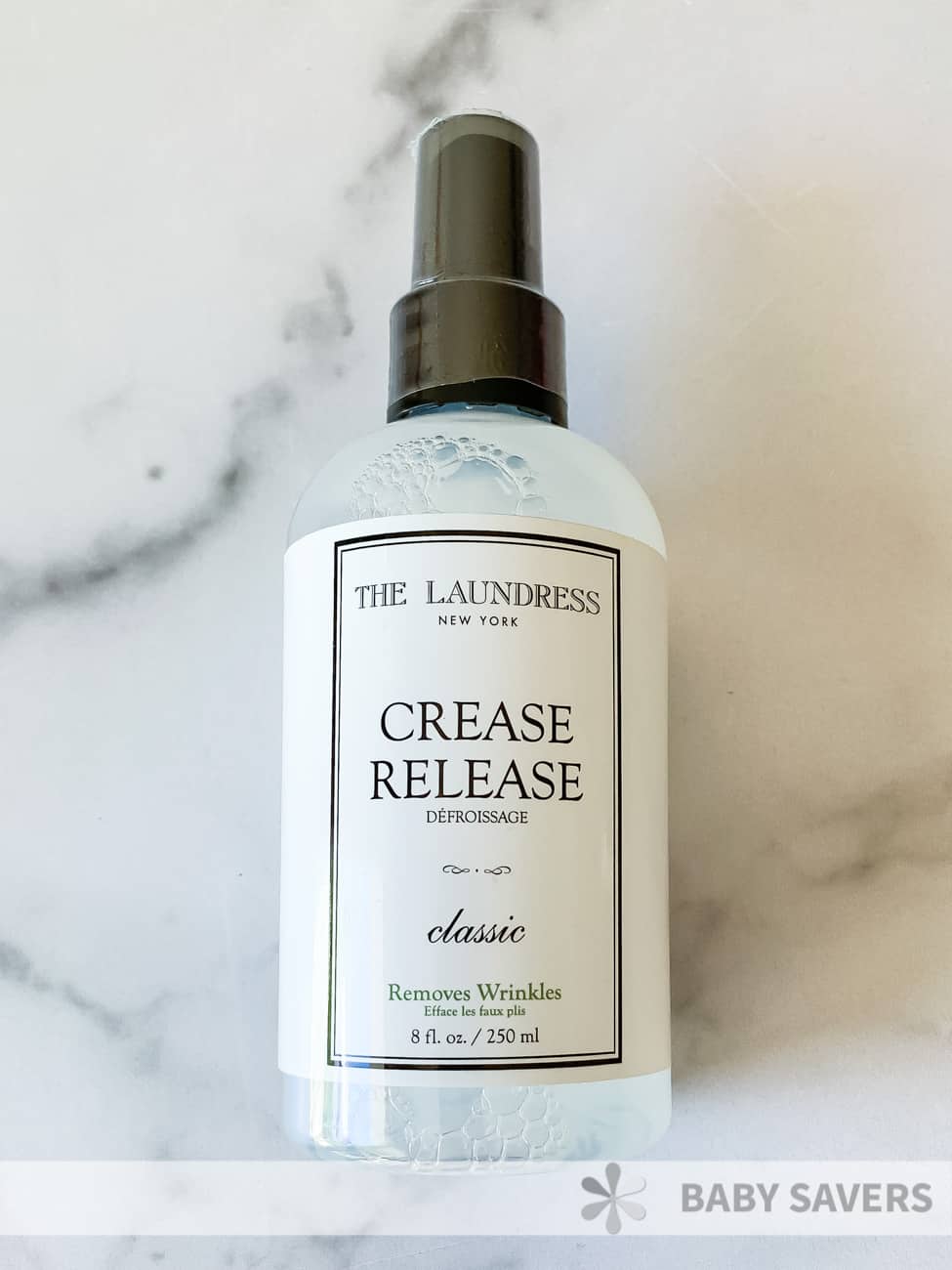 The Laundress New York Crease Release, 8oz
Value: $16
Description: In a world of over-packed schedules, ironing isn't always an option. This quick fix easily removes moderate wrinkles from clothing and fabrics–keep in your dressing area to look fresh every morning, and in your laundry room to aid ironing. Ideal for shirts, suits, curtains, and more.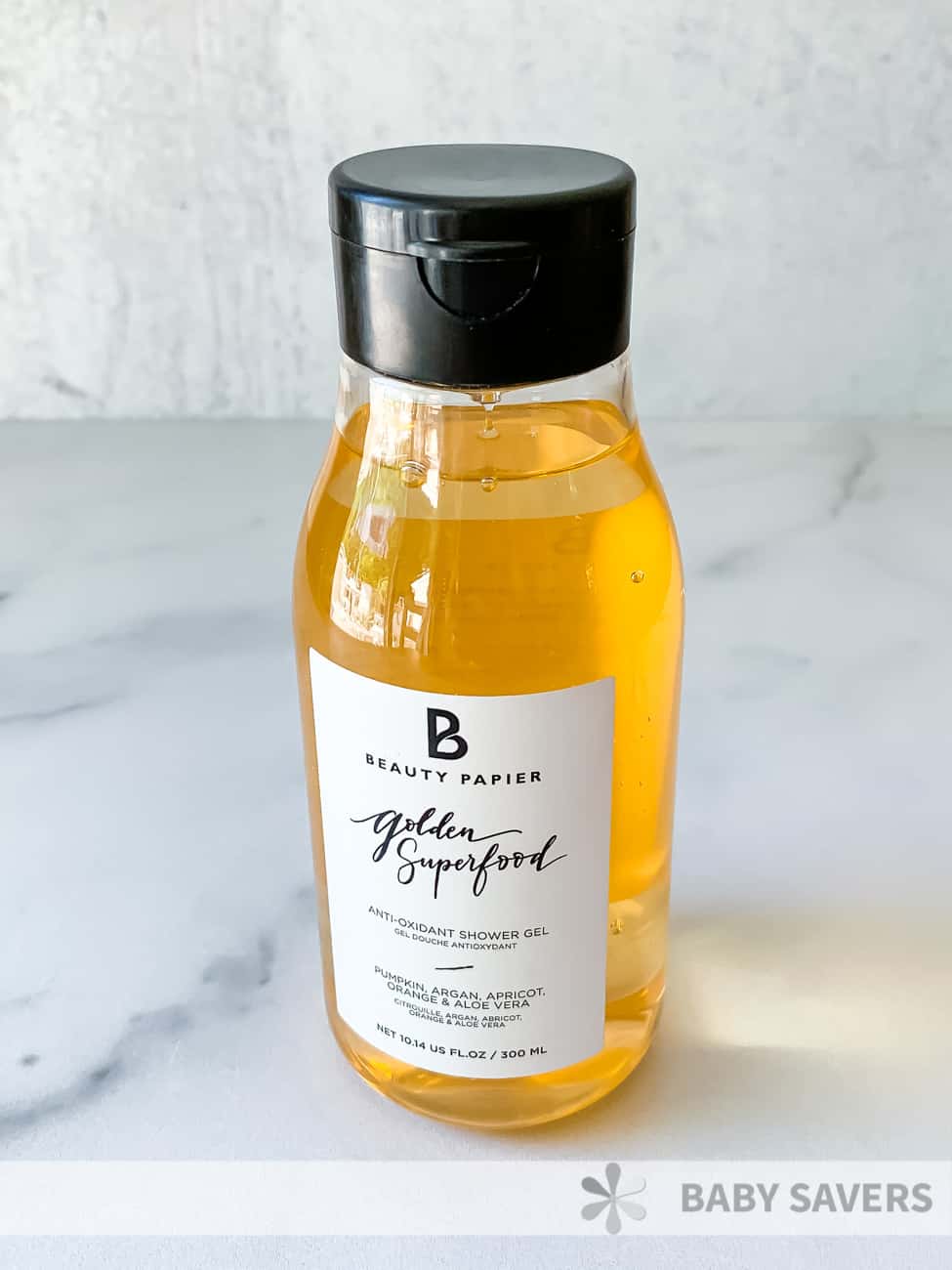 Beauty Papier Golden Superfood Shower Gel
Value: $30
Description: A scrumptious and super nourishing shower gel made with blend of golden superfood ingredients.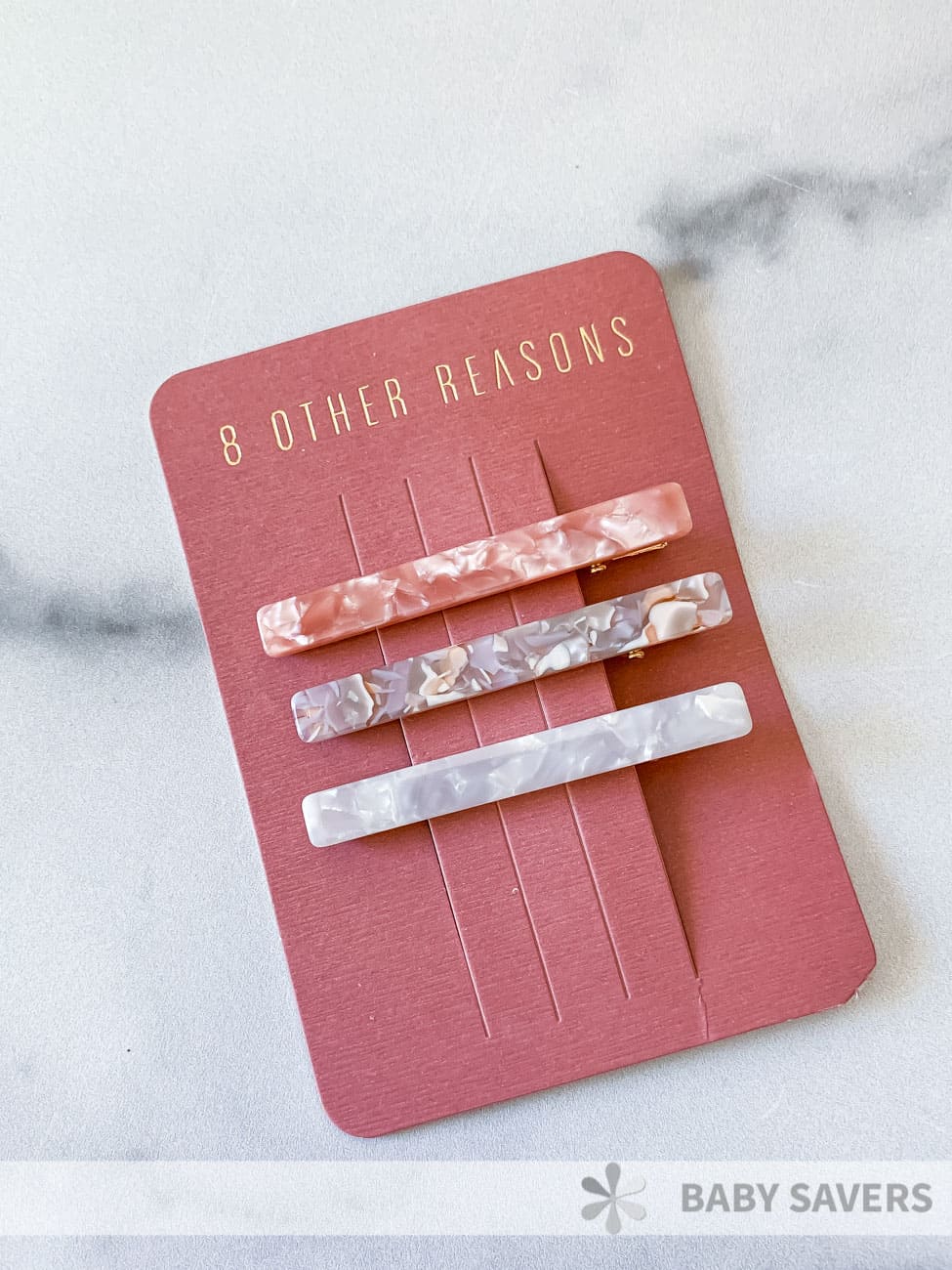 8 Other Reasons Runway Clip Trio
Value: $32
Description: Set of three 18k gold and resin plated hair clips. Measures approximately 2.5″ x 0.5″ x 0.25″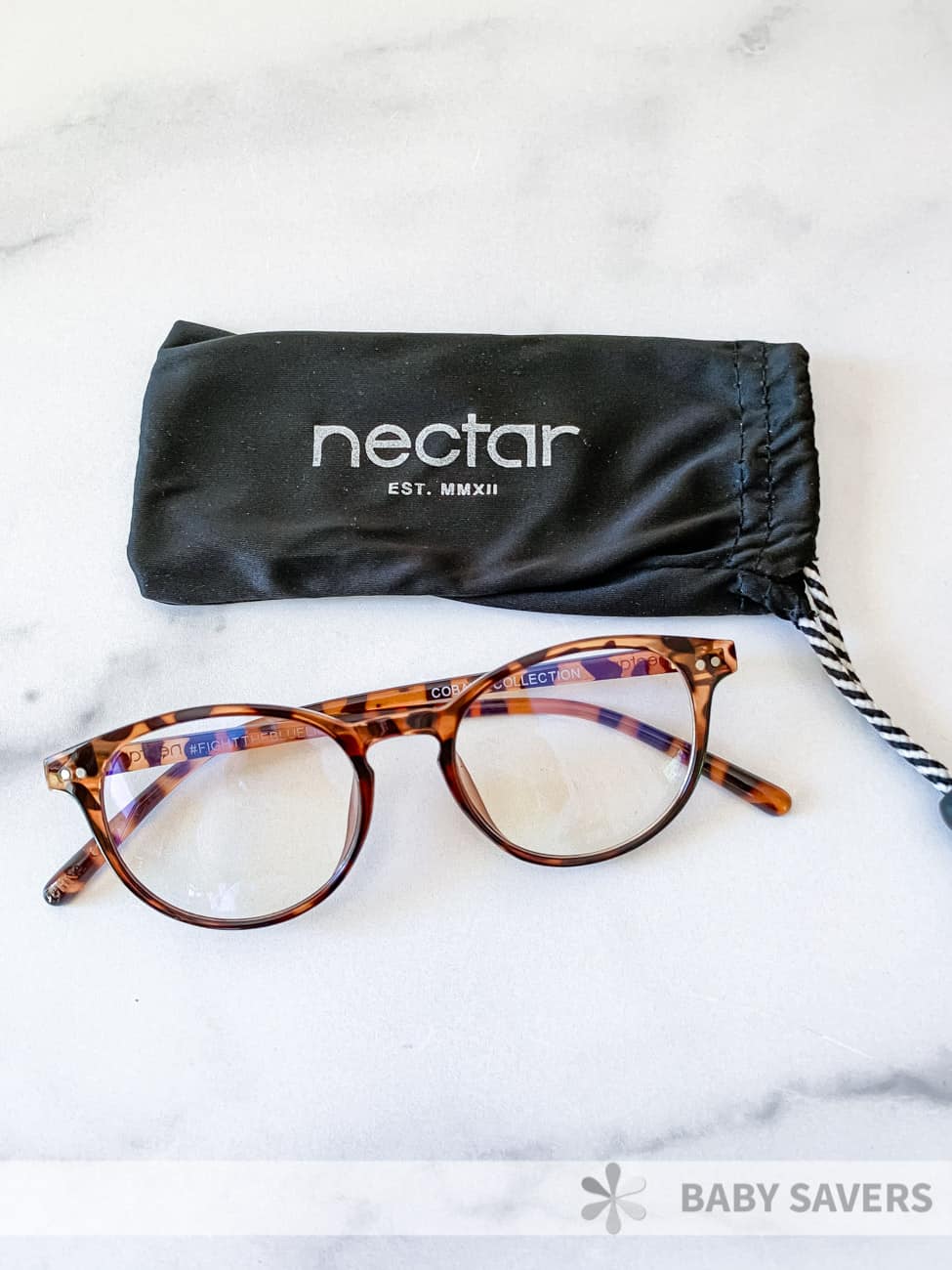 Nectar Blue Light Blocking Glasses in Brown Tortoise
Value: $45
Description: Exposure to high energy blue light rays can cause eye fatigue, blurry vision, and lack of sleep. These glasses keep your eyes comfortable while working on your computer or scrolling on your phone. Our versatile round eye frame was made to transition from the office to the couch and everywhere in between.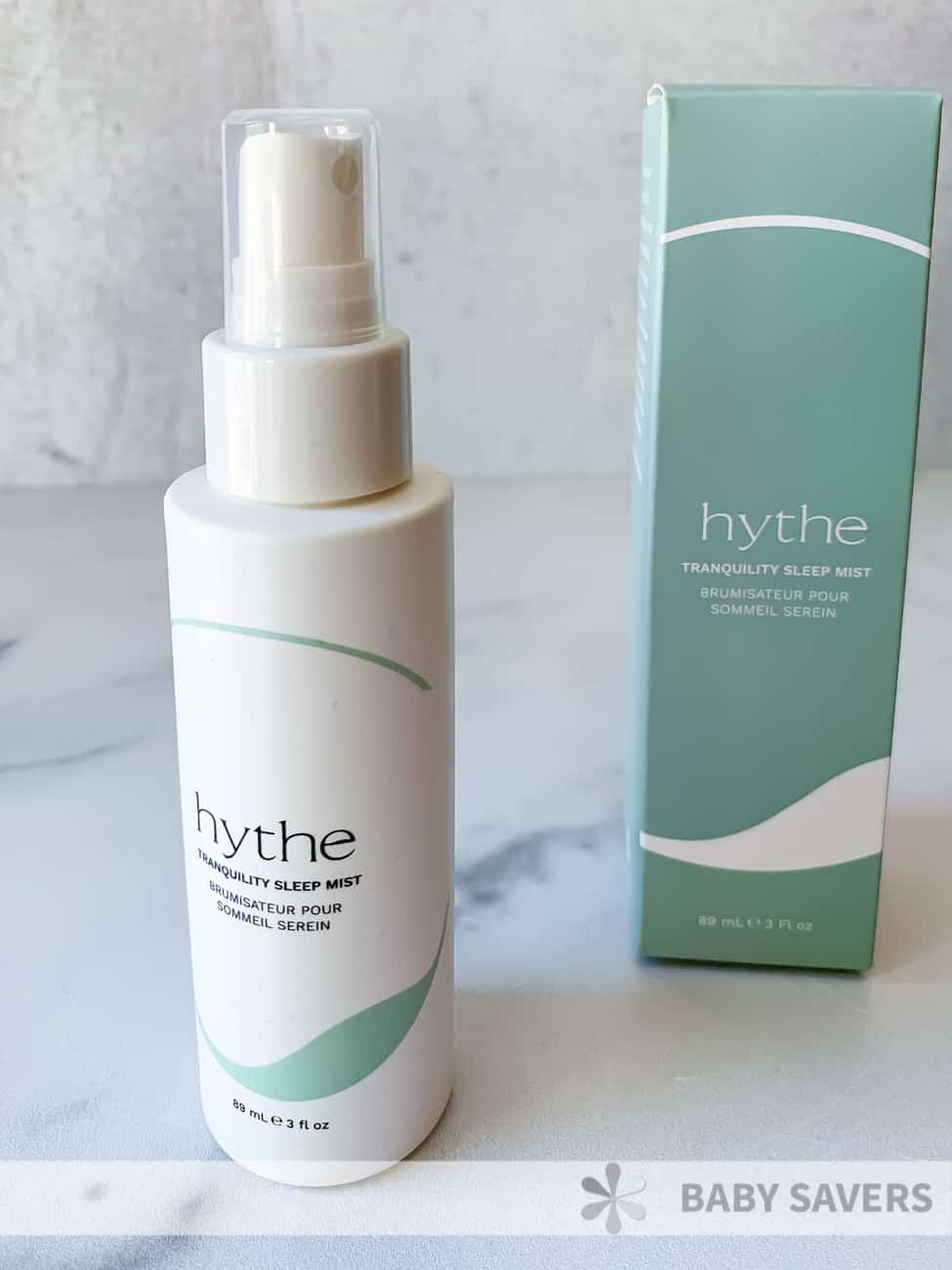 Hythe Tranquility Sleep Mist, 3oz
Value: $22
Description: Formulated with witch hazel, lavender oil, and rice water to relax your senses and help soothe your skin. This calming mist creates a tranquil sleep environment while promoting a healthy complexion.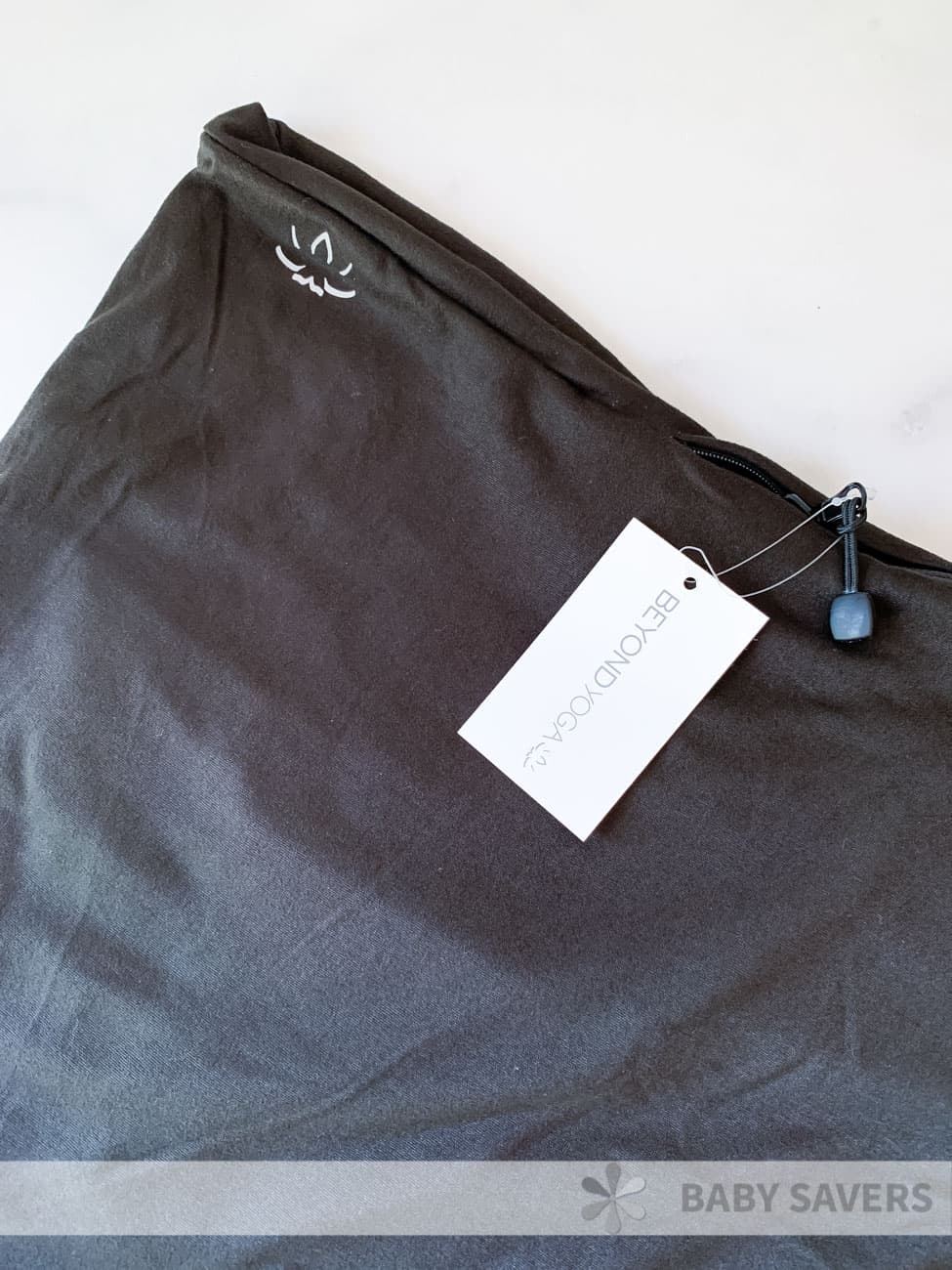 Beyond Yoga Hidden Pocket Infinity Scarf
Value: $59.95
Description: Inspired by their incredibly soft and coveted Spacedye fabric, this lightweight scarf features a hidden zipper pocket that's big enough for your phone, wallet, or lip balm. Take it with you when you travel or throw it on when you're headed to your next workout.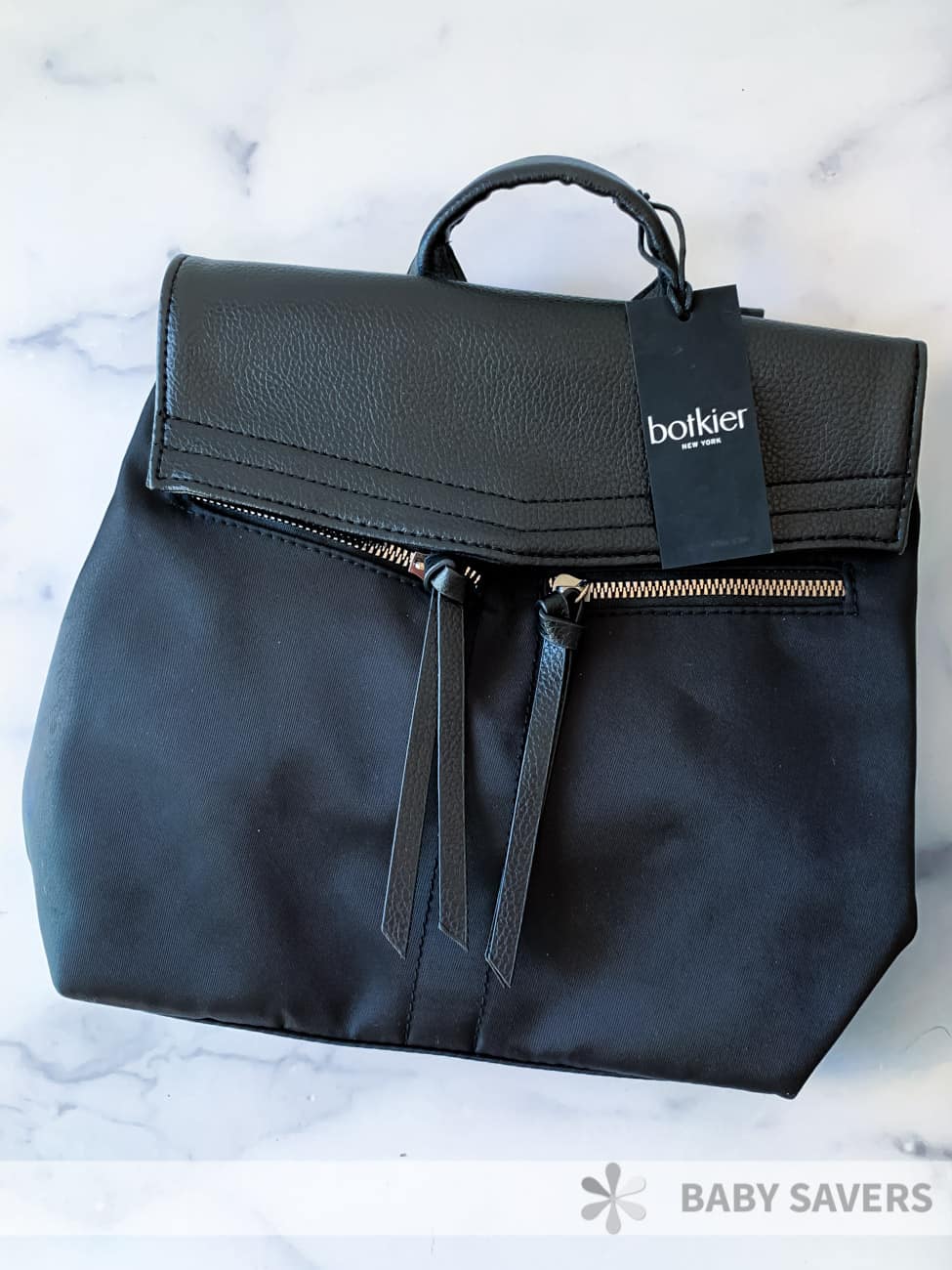 Botkier New York Trigger Backpack
Value: $100
Description: Whether you're headed to the office or back to school, this multi-functional nylon backpack will get you there and help carry everything you need along the way.
My FabFitFun Review
If you watched the unboxing video you already know what I think about this fall box. If you didn't, I think it's absolutely fantastic.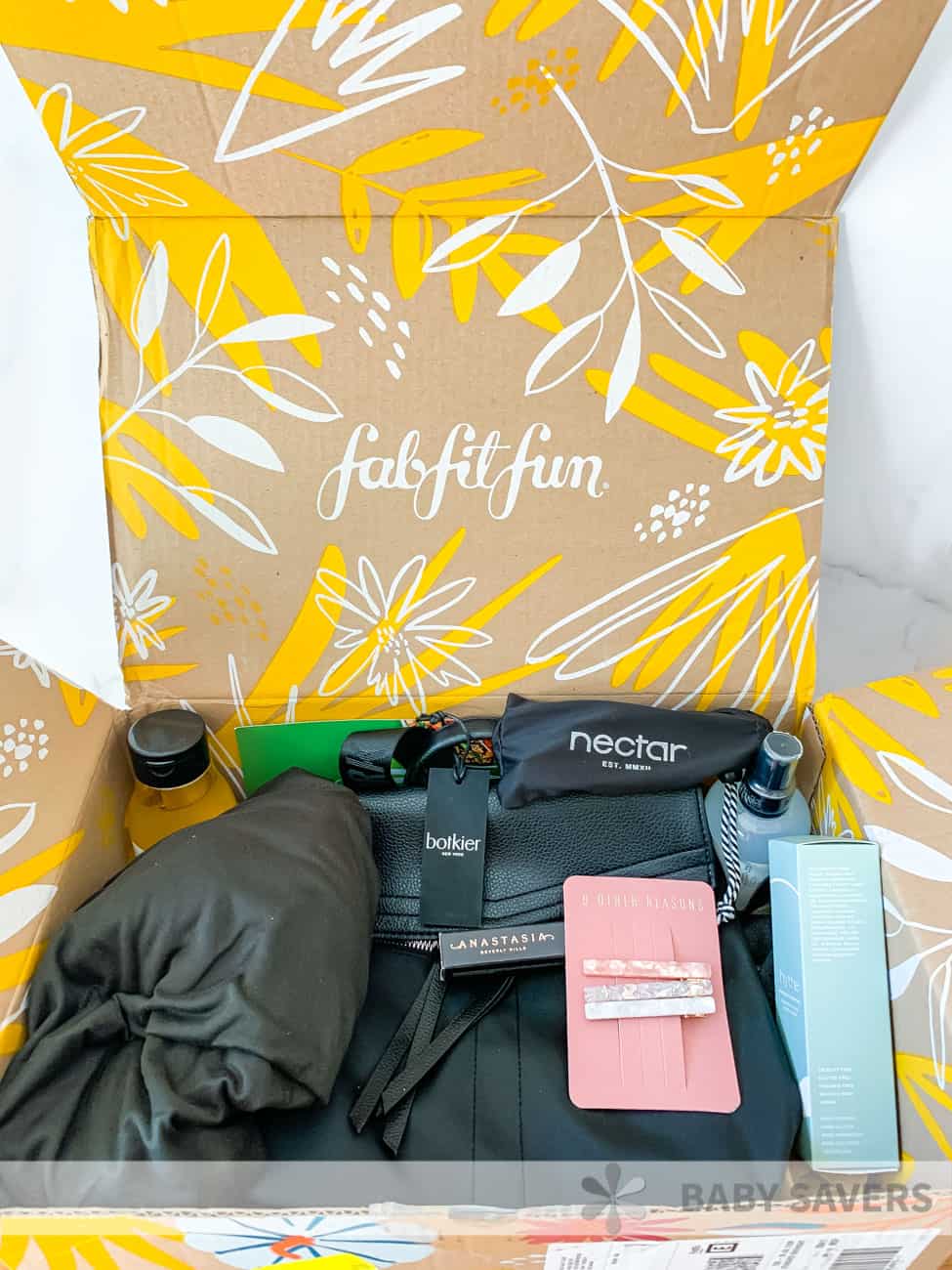 I've seen plenty of reviews over the past few days, and I've learned that sometimes these curated boxes are a gamble. You prepay, and you don't know what you're going to get. Some customers get to select some of the products, but you're limited in what you can pick from.
If this FabFitFun box was a gamble, I would be a total winner. I received eight products. Of those eight, I honestly love five of them. FIVE!
There are two items that I like, but I don't feel strongly about.
I received one product that's not for me.
My faves:
The Nectar Blue Light Filtering Glasses: I had no idea how much I needed these. I can't believe how different my eyes and head feel after spending a few hours in front of a screen while wearing the glasses.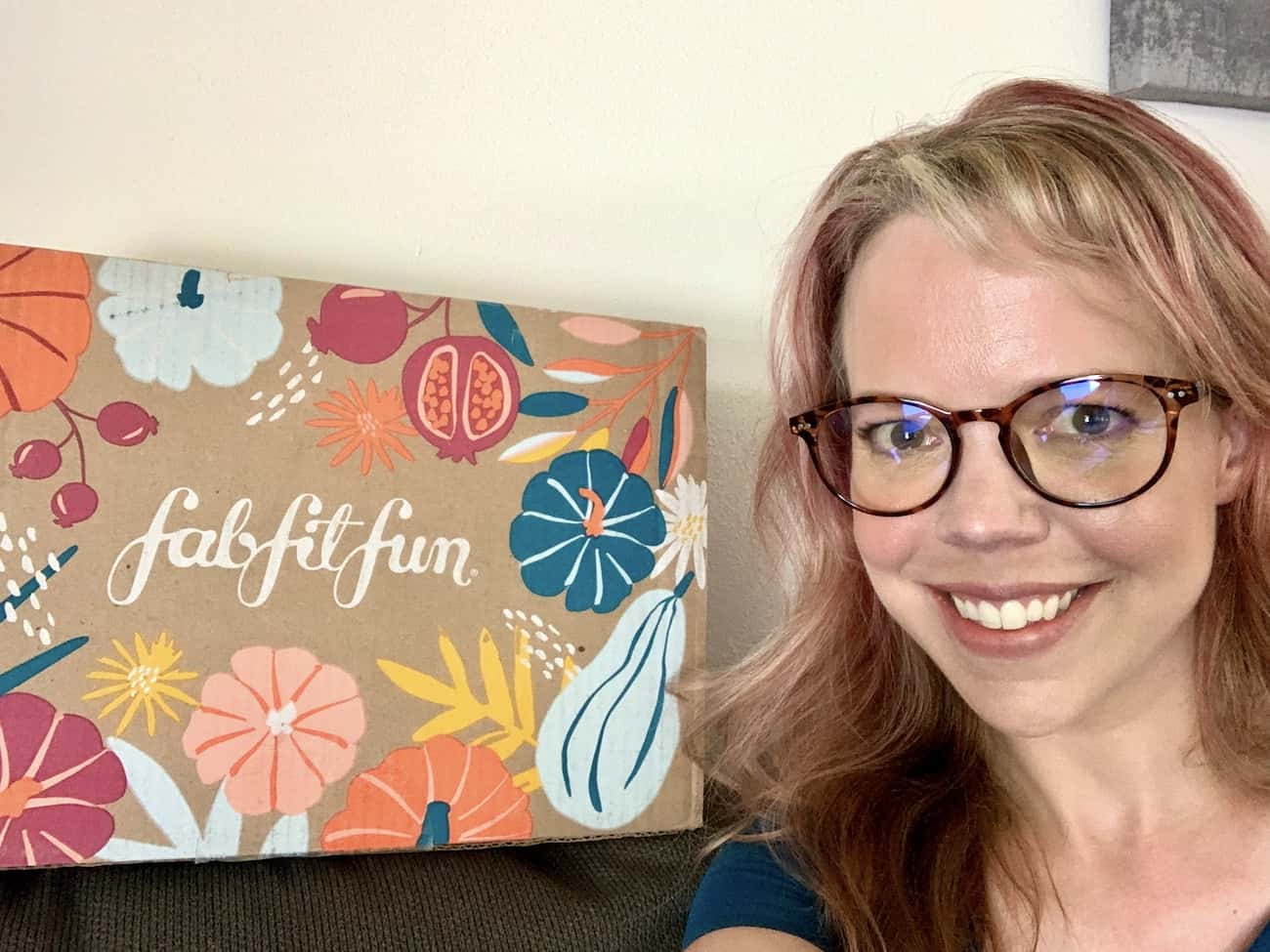 Plus, I think they're pretty cute!
The Botkier Trigger Backpack is another favorite. I hope to travel again someday, and I think that little bag is perfect for holding all the essentials.
I'm also loving the Beyond Yoga Pocket Infinity Scarf. I don't do yoga, so I'm not sure how it would fit into yoga wear or gear. But I do think it would be great for holding just a phone or keys while going for a hike or a walk.
The fabric on the infinity scarf is also incredible. It's super smooth, silky and soft. Like buttery smooth. But it's machine washable!
The 8 Other Reasons hair clips are absolutely gorgeous. I love that they fasten with an alligator clip so they won't slide out of my hair. I can see myself wearing them all the time.
The fifth item I love is the Beauty Papier shower gel. The ingredients of pumpkin, argan, orange, apricot and aloe vera don't adequately describe the amazing scent. I honestly don't know if I've ever had a body wash that's smelled better!
Then there were two products I liked, but didn't love, from the Fall box.
The first was the Crease Release spray by The Laundress. I don't hate it at all, but it's not a product I find myself getting excited over.
The other item I'm 100% happy to receive and try is the Anastasia Beverly Hills Clear Brow Gel. I'm not obsessed with my brows, so I'm not sure how much I'll find myself using it. But I'm up for trying it!
The only item that I don't care for is the Hythe Tranquility Sleep Mist. I have very sensitive skin, so I hesitate to spray my sheets and pillowcase with something like that.
On the plus side, I know someone who will be very happy to try the sleep mist, so I'm going to be passing it on to her!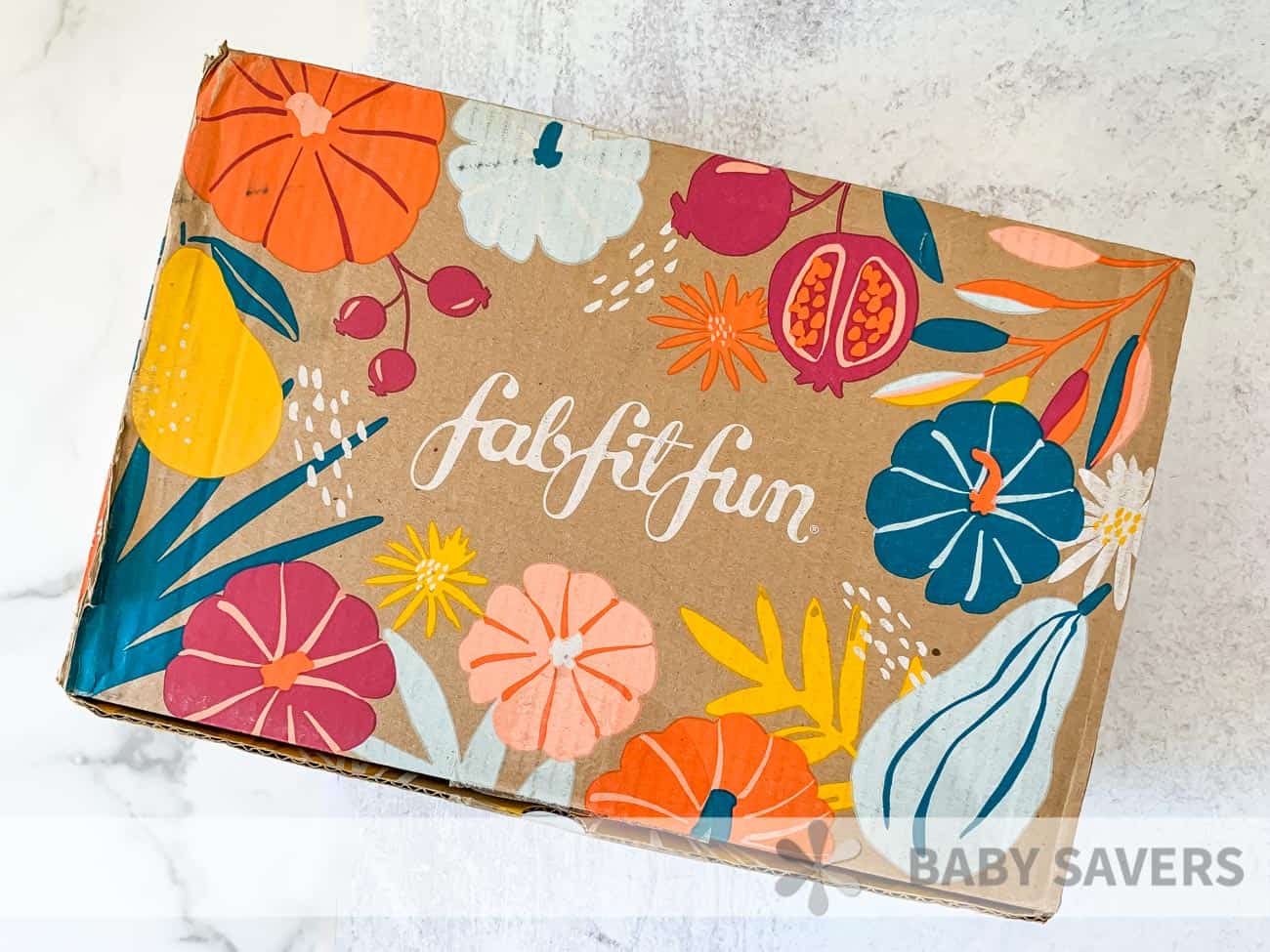 How does FabFitFun Work?
Your FabFitFun box won't be a total surprise each season. The products in your box can be personalized just for you.
First, there's a survey. When you sign up for your membership, you complete a survey that covers a bunch of different categories.
You'll share your preferences and habits on makeup, skincare, working out and tech. You'll also provide them with information on your skin sensitivity, skin tone, and age to helps guide FabFitFun in curating the products that best fit you.
While the products are determined for all the members as a group, your survey helps select the right products also helps influence the right selections on a macro level.
Customizations
Everyone is able to personally choose some of the items that are offered for your upcoming box.
A few weeks to a month before your seasonal box ships, you'll have the opportunity to log into your FabFitFun account, click the Customize tab and pick out your items.
Customizing allows you to select the products that will make you happiest.
Here are a few examples of how my box could have been customized differently:
Instead of the Botkier New York backpack, here's what members can select from:
The Botkier Backpack
A Botkier tote
A Foxybae curling wand
Stila liquid eyeliner and mascara
Uncommon James Copper Canisters
Sachajuan Styling Cream
Mia Melange Basket
Instead of the Beyond Yoga Pocket Infinity Scarf, members can customize with these options:
Beyond Yoga Infinity Scarf
Glossmetrics Hair Removal Device
Dr. Dennis Gross Skincare Serum
Soia & Kyo Woven Scarfigan
Volition Beauty Celery Green Cream
Erno Laszlo Clay Mask
There are alternatives for every single item I received, so there are tons of possibilities.
If you're torn between two items, you usually have the option to purchase a second item. It will ship in your box.
Add-Ons
Add-Ons are other products you can purchase to include in your seasonal box.
These are some of the most-loved products and brands from prior boxes, plus some never-before seen goodies. They're available at generous discounts (up to 70% off!), and their costs will be added to your billing date.
If you buy an add-on, you automatically get your ship date moved up. So if you really want to receive your box earlier than scheduled, add-ons are way to do that without buying into the Annual plan.
FabFitFun add-ons can be very affordable, sometimes under $5.
How to Cancel Your FabFitFun Membership
Thankfully, the folks at FFF have made it pretty easy to cancel your membership. Here are the details for how to cancel:
To unsubscribe from your membership, log in to your FabFitFun dashboard and cancel using the My Subscription and Orders page. There are no cancellation fees.
Note that you will not receive a refund for any unshipped boxes in an Annual membership, but you will still receive those boxes as they become available.
How to sign up for FabFitFun
Signing up for FabFitFun is super easy! Just visit this link and select either the seasonal box or annual membership.
Enter your payment information and you'll be on board for the most current box! From there, you'll receive notifications for customizing your box and when it's time to select the optional add-ons.