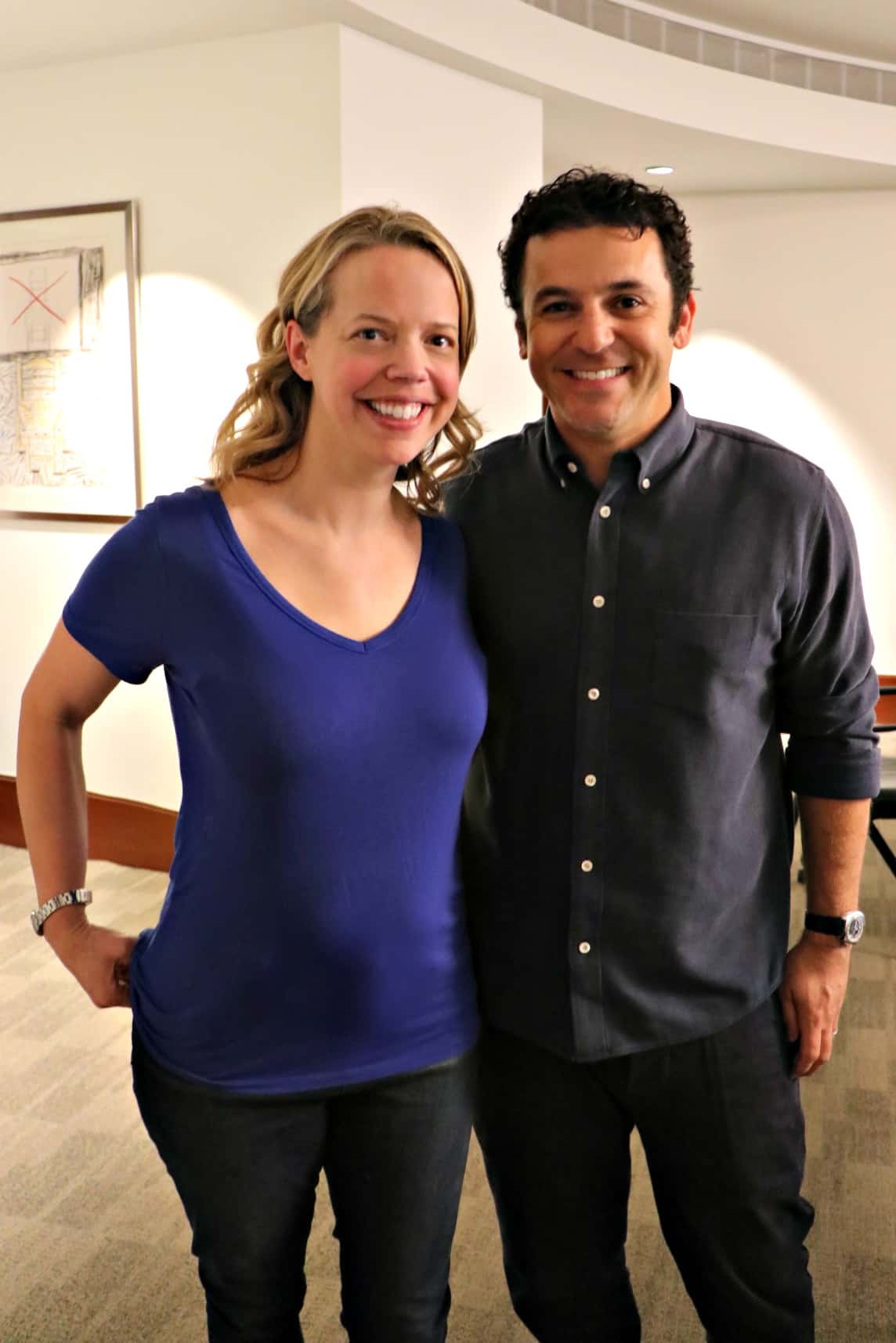 I've been lucky enough to do quite a few interviews in my time as a blogger, and there are still some celebrities that I can't believe I was in the same room with. (George Clooney and Benedict Cumberbatch come to mind!)
But I still get press junket invitations with interviews that nearly make my heart stop. That's what happened when I learned that, after Disneyland and Christmas, after all the Star Wars: The Last Jedi events, we were going to interview Fred Savage, the host of ABC's new game show, Child Support. Fred. Savage.  
Child Support premieres on Friday, January 5th at 8pm EST on ABC!
About Child Support:
The series premiere of Child Support, a one-hour studio-based series from Golden Globe- and Emmy Award-winning Ricky Gervais and Banijay Studios North America, will make its debut on FRIDAY, JAN. 5 at 8:00 p.m. EST.

The primetime series will feature adult contestants and priceless interactions between funnyman Ricky Gervais and a group of five kids who say the most unpredictable things.

Hosted by Fred Savage, contestants are asked to answer 10 questions correctly to earn the top prize. If they answer incorrectly, the contestants have a chance to be saved by the five kids who have been asked the same question by Gervais.
After screening an episode of Child Support we had a moment to regroup before Fred Savage sat down with us. I loved how he talked about parenting and family on top of sharing all sorts of fun thoughts and stories about the show!
Fred Savage Interview about Child Support on ABC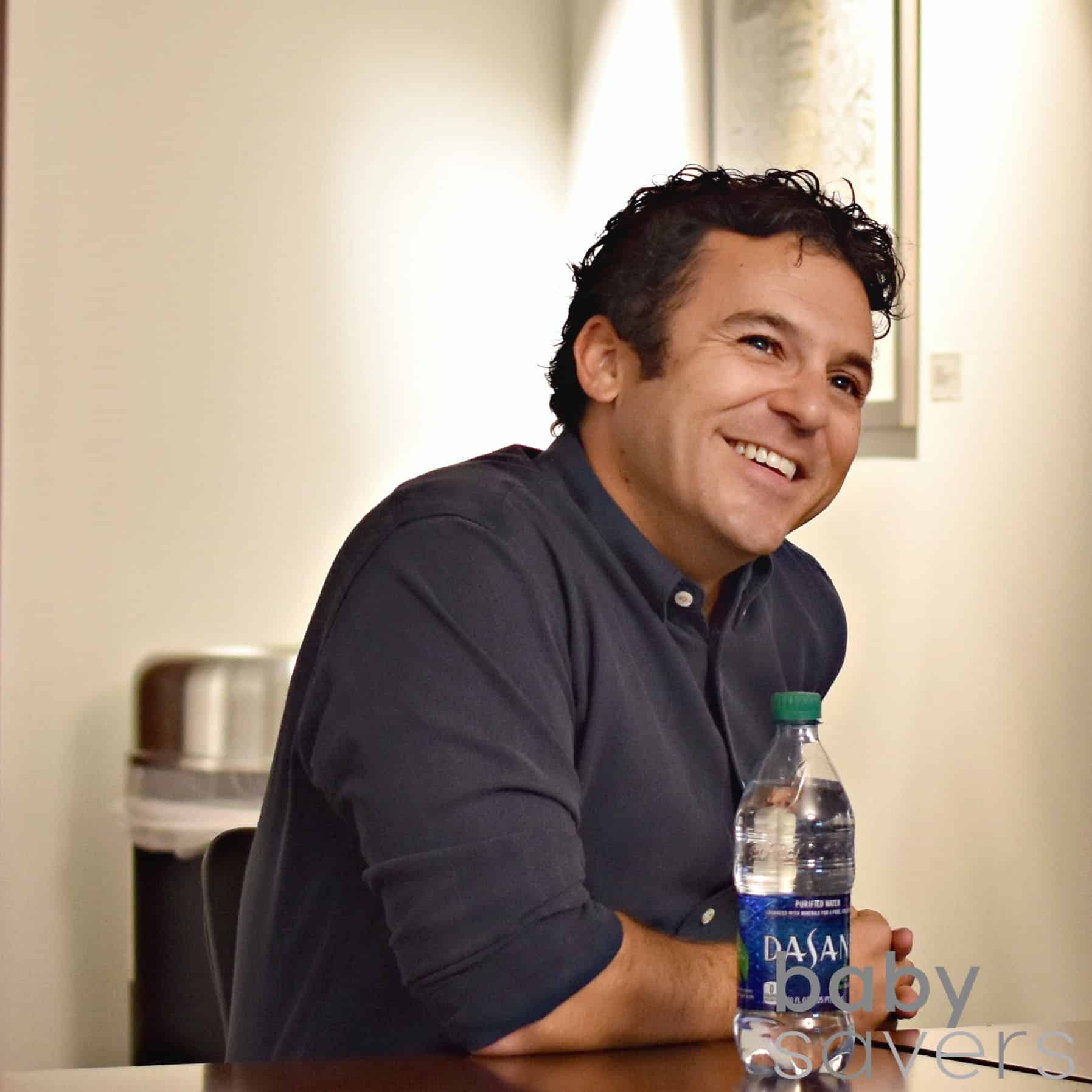 When asked about how being a father influenced his hosting Child Support, he said:
It definitely reinforced this idea that kids know a lot of stuff. Stuff you would never anticipate and they probably don't even know that they know. 
I also wanted this show to be something i would watch with my kids. That it was appropriate. That it wasn't a lot of winky winky innuendos and entendres. I think we all watch stuff for families, but that get a lot of comedy out of getting kids to say inappropriate things in a way that  they're ingnorant of. I don't think that's funny.
As someone who works with kids, I don't think it's funny to take advantage of their innocence or naïveté to get comedy of of it. As a parent I think that innuendo is treading in inappropriate water. So I wanted to make sure of that going in.
As a parent, I wanted to make sure that we weren't getting comedy out of suggestive things that kids shouldn't be talking about. I can safely say that there was none of that. This is definitely a family show and it's something I want to watch with my kids. I feel like the stuff I work on is pretty safe.
I have an eleven year old, a nine year old and a five year old. I did this show for Netflix recently that was not for kids, and i did a show for Fox with Rob Lowe, The Grinder, that i thought was great, but it definitely was like a 9:00pm or 9:30pm show. It wasn't like an 8:00pm show. So I really wanted to do something I could enjoy with my kids and not worry about it.
Is there one experience on Child Support that stood out?
There's a guy who goes way down the road and his fate rests in the kids hands. That was so exciting. When someone was all the way down, they missed, they passed that last chance to keep the money, so now it's just them and when they get it wrong and it all rests on the kids — that's the whole point of the show.
I think that's why they came up with the show. 
There was another gentleman where that happened. There was a woman who wins a ton. That's a young girl who's great who doesn't. But i really feel like there were some contestants that i connected with and rooted for.
Did you work directly with Ricky Gervais?
I've only spoken to him on the phone. When I first came on board we spoke, then we talked before I started shooting and we talked afterwards. I haven't met him, actually. But he was really great. I had never done anything like this and he was good with some words of encouragement and support. 
Right before we started shooting [Ricky Gervais] said, "Don't censor yourself. Just be who you are. If you're excited, be excited. If you're upset, be upset. Just be unfiltered."
Fred Savage's favorite part about hosting a game show:
I just enjoyed it. I had so much fun.
The biggest thing before we started shooting, I would go out and say hello to the audience and just say "I have no idea how I became a game show host. This was not a goal of mine." But I learned that I really have this inner game show host just dying to get out. I didn't even know it was there!
Would Fred Savage let his kids work in the entertainment business?
In one way or another, all my kids are natural performers. My daughter especially loves an audience. If they really wanted to do that – to go out and audition, I would be totally supportive.
I had a very positive experience, so i would support that. I also know that world. I would know how to support them, how to protect them. I know it sounds world, but I know I'm comfortable in this totally uncomfortable world.
When asked if his kids watched The Wonder Years:
They watched it. My mom shows them all The Wonder Years episodes. They love it and they love my brother. They watch Boy Meets World.
When asked if Child Support has changed the trajectory of his career, he said,
There have been a couple of other hosting things that have come around, and I'm much more open to it, but we'll see how this show is received. I think America will tell me if I have a future in this or not!
Child Support premieres on Friday, January 5th at 8pm EST. Watch it on ABC!