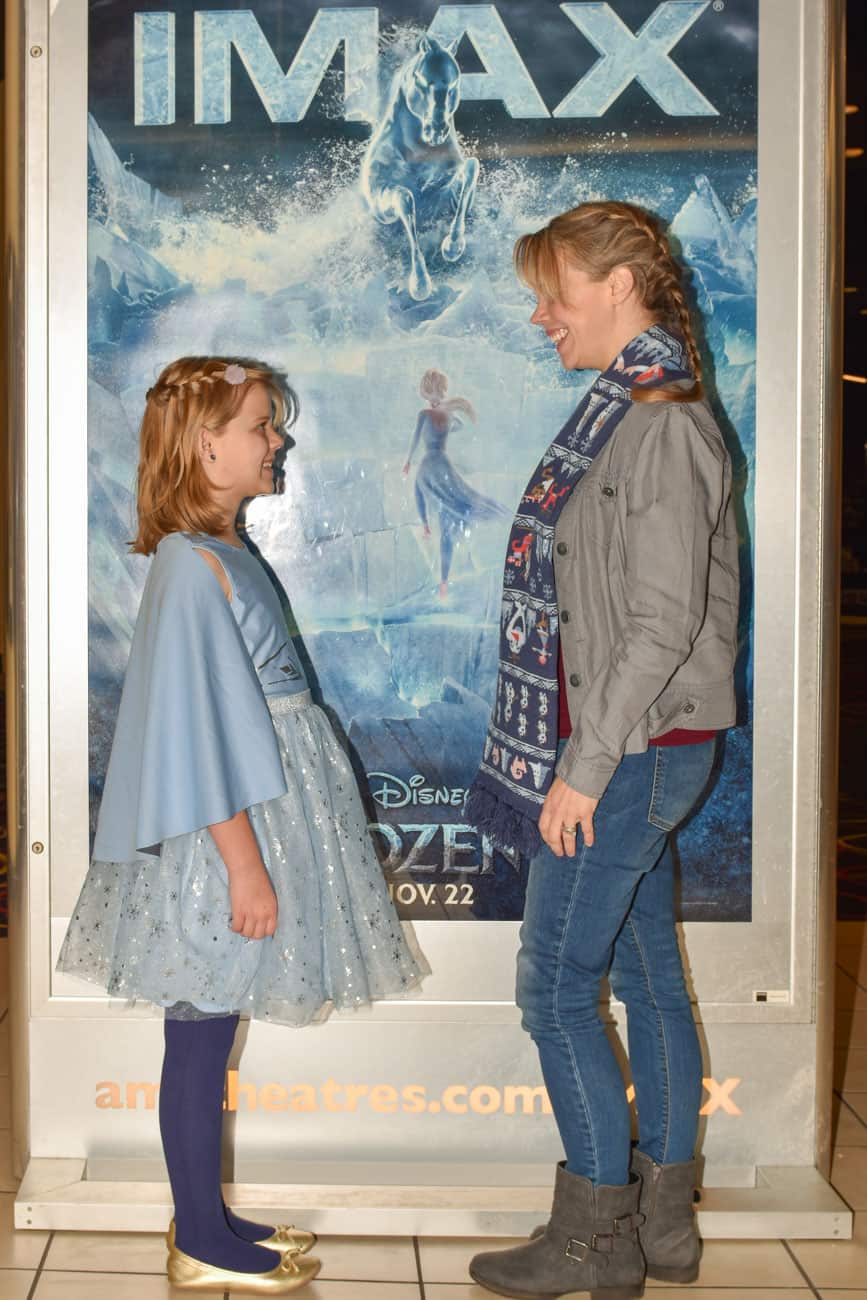 Last weekend I had so much fun hosting a Frozen 2 Family Night Out for James, Haiden, Piper and I.
See all the fun we had when you look for the #FROZEN2FamilyNightOut hashtag on social media!
Get your tickets to see Frozen 2 from Fandango now! You can also scroll down to read my quick Frozen 2 parent review below!
When Disney emailed me earlier in the month to ask if we wanted to be a treated to a day of family fun in honor of Frozen 2, I couldn't say no. My entire family was already super excited about the movie, and I loved everything about the day they suggested!
I'm in love with everything Frozen 2 right now! Check out the best Frozen 2 quotes and download these free printable Frozen 2 coloring pages!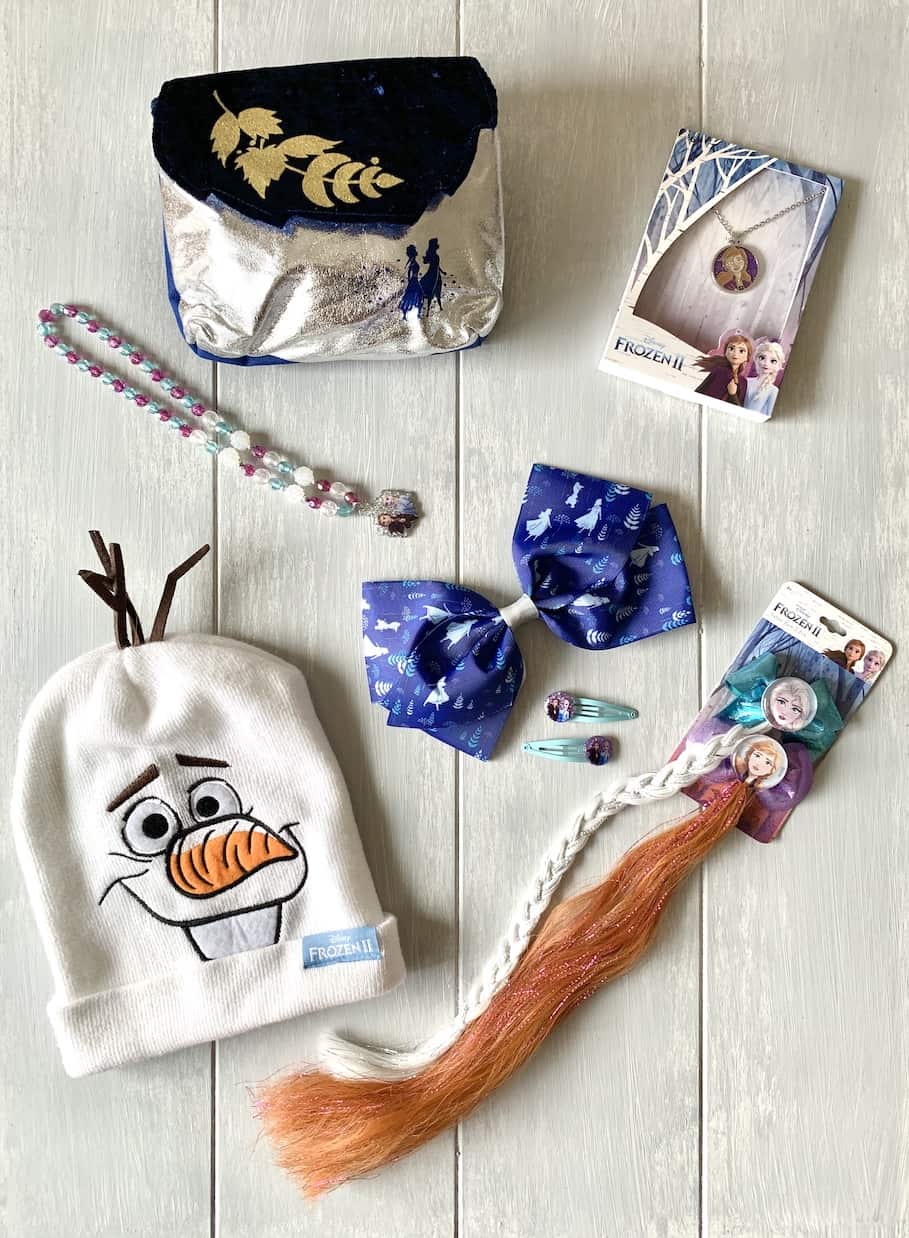 Our Frozen 2 fun started a few days before we had our special day. I received two shipments of fantastic Frozen 2 merchandise for Haiden and Piper to wear and enjoy the day we saw the movie.
Ok. I definitely kept some of it for myself. Can you blame me? Did you see that clutch? I'll definitely be wearing that on my next Disney trip!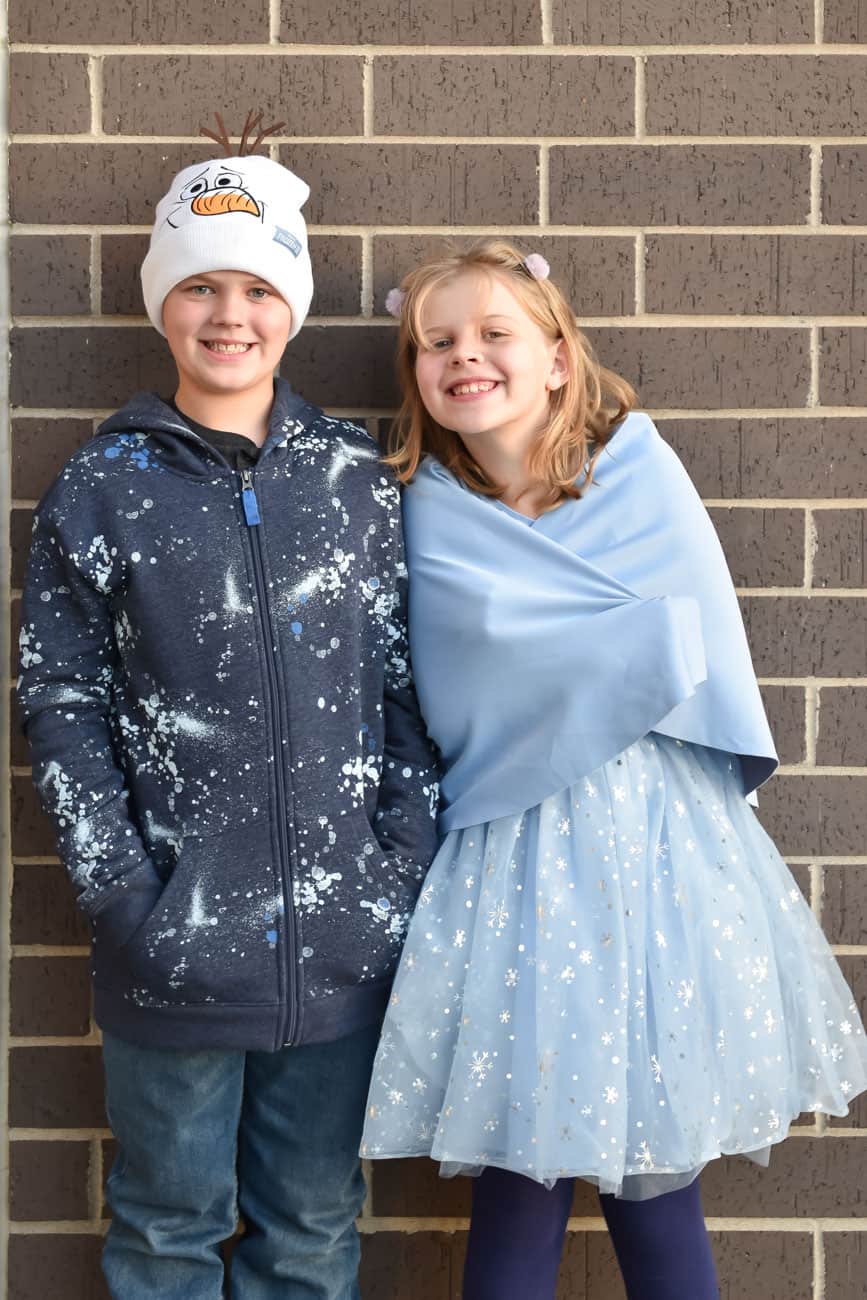 Two of my favorite things were this Frozen Elsa dress for Piper and the Olaf hat for Haiden!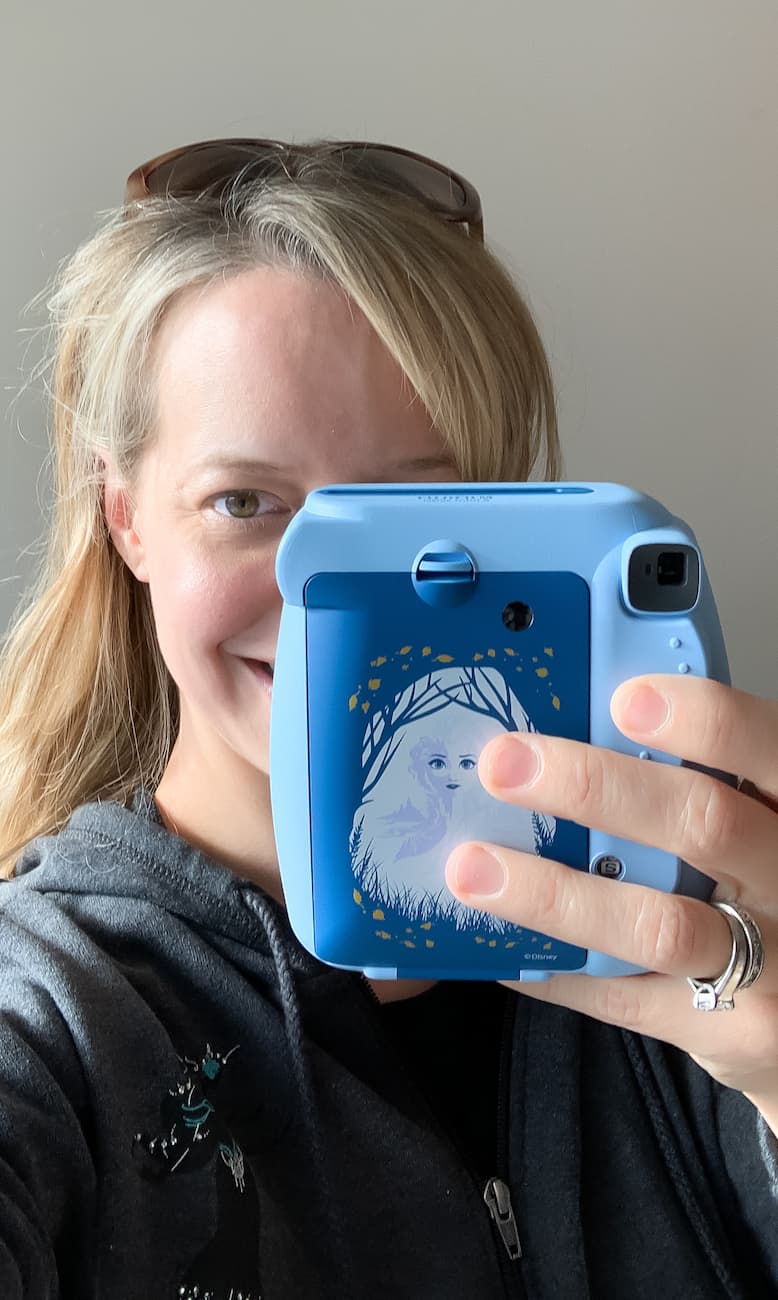 We also received this fun Frozen 2 Instax Mini 9 camera. We didn't have time to get the instant film for it, but I know we're going to have a lot of fun with it!
Our first stop of on our day of Frozen 2 fun was Drybar, where Piper and I both had our hair braided.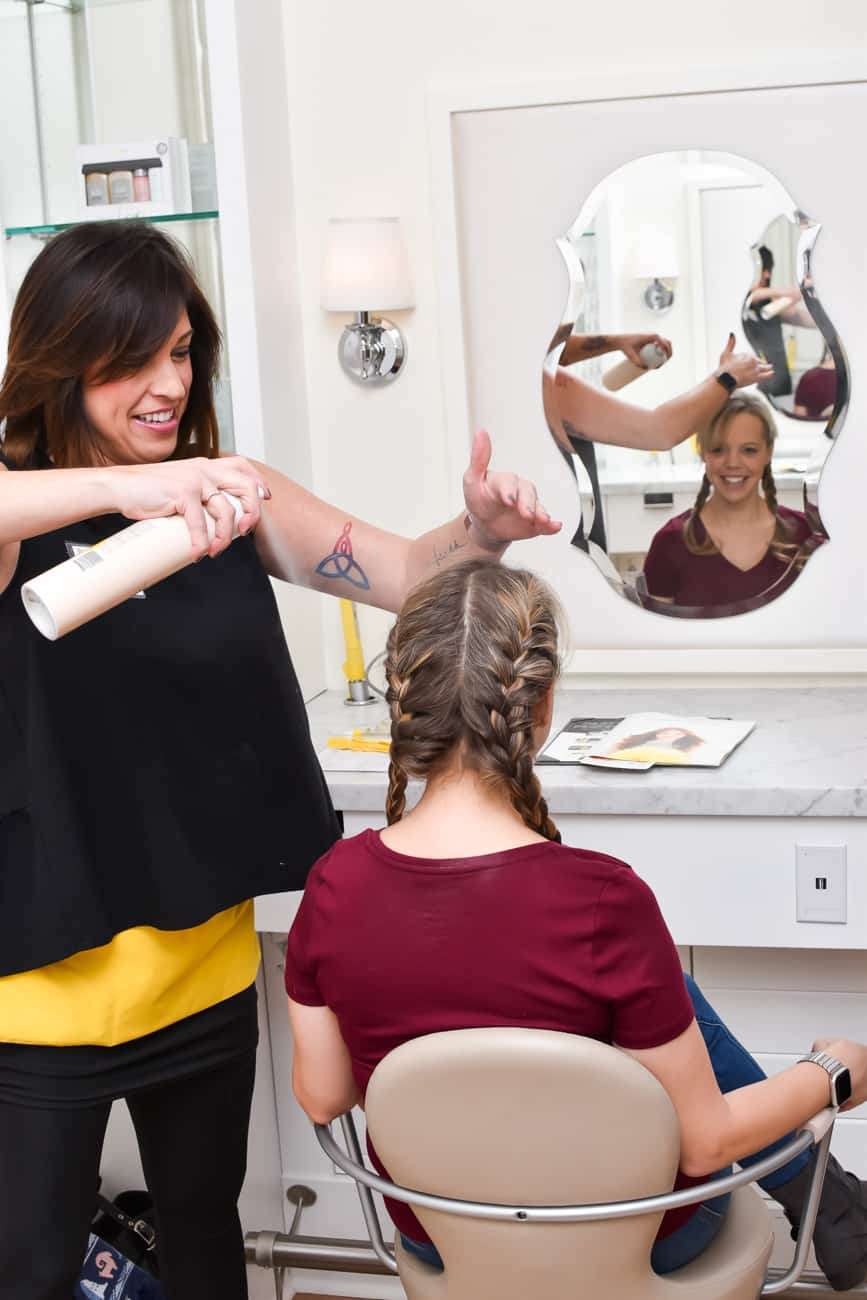 I really wanted an Elsa braid but it was determined that it would take longer than we had for our appointments. So we both picked out styles from the Drybar lookbook and sat back for a bit of pampering.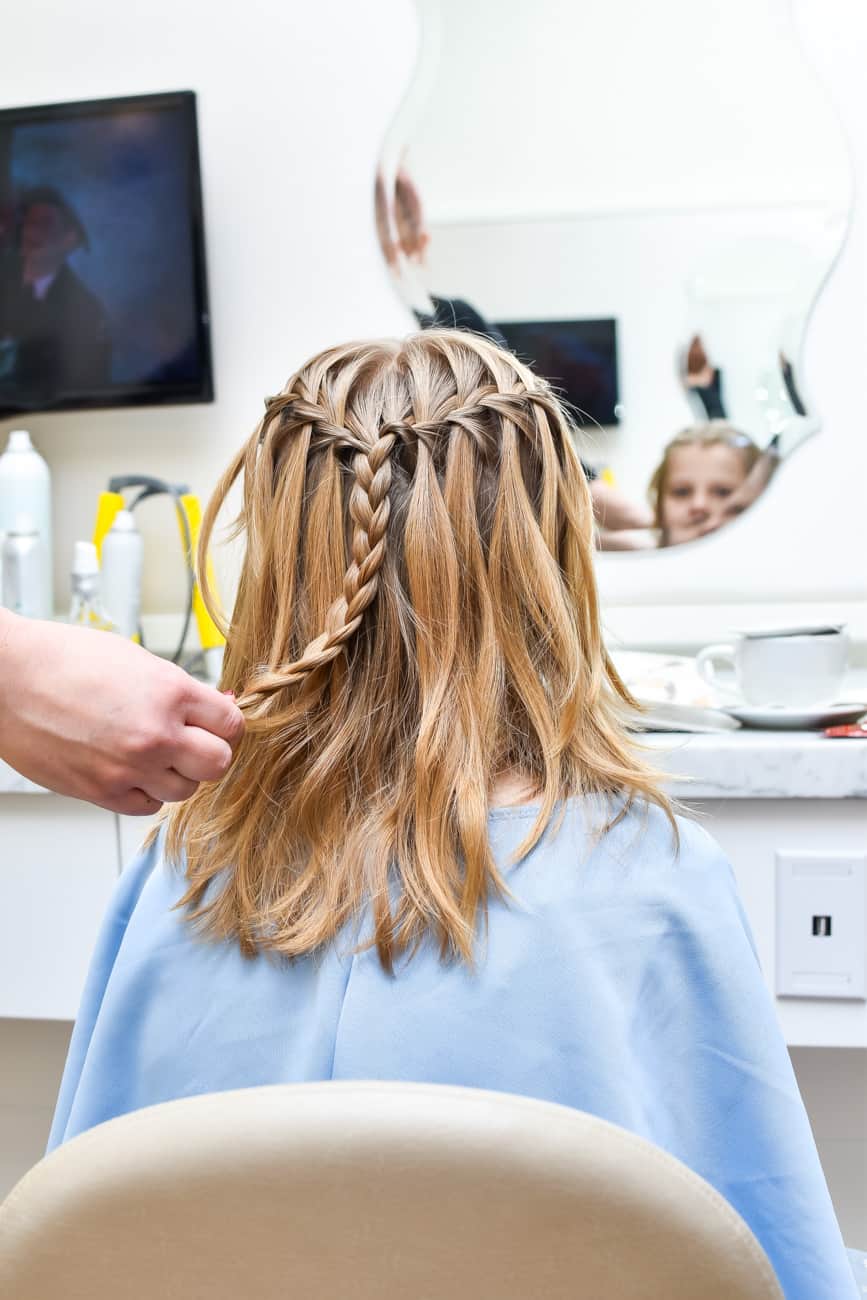 I love having anything done with my hair in a salon, and it was extra fun to have Piper alongside me for this time!
Piper had waterfall braids that met in the back, and I chose to do two full braids.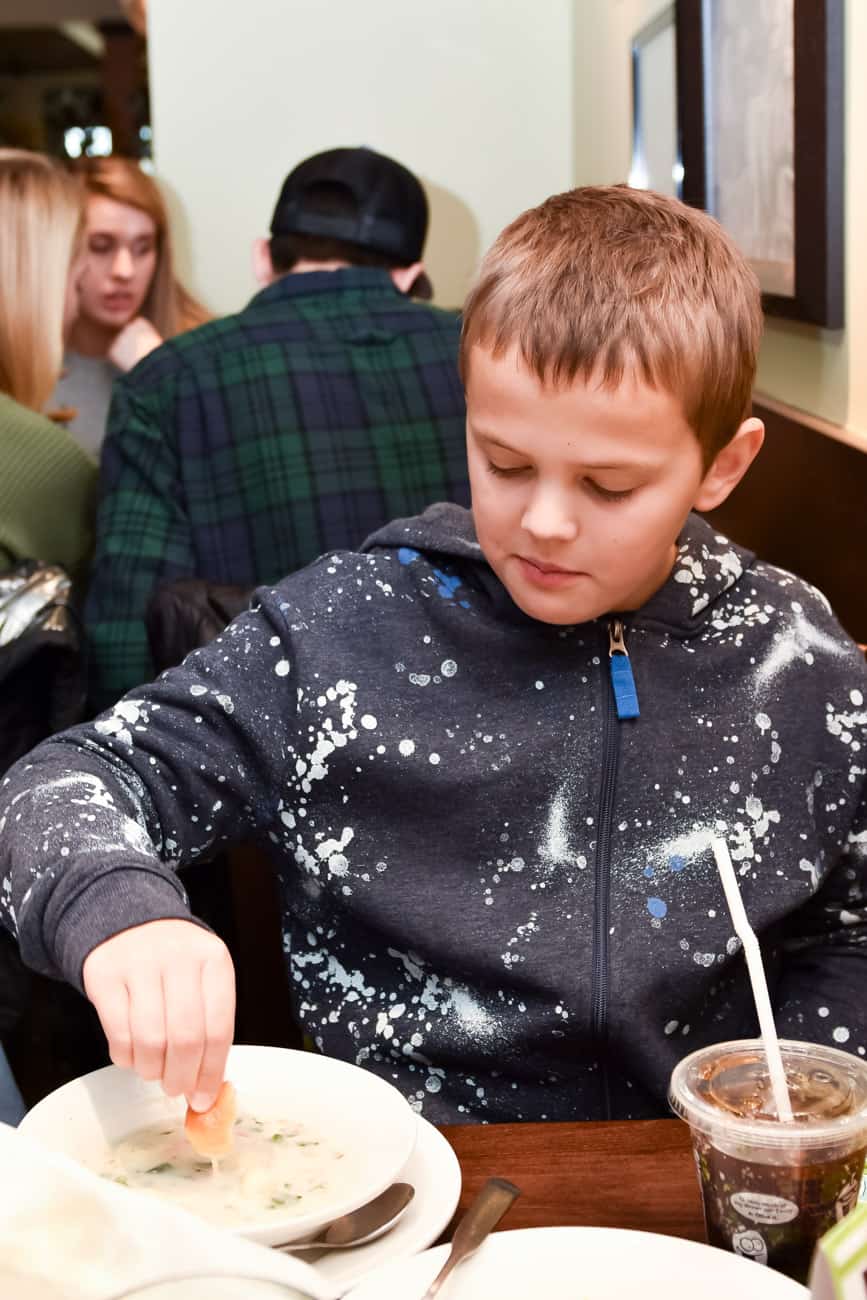 When our braids done it was time to get something to eat. We went to Olive Garden and had a fantastic meal.
The Never-Ending Pasta Bowl is a the menu item of my dreams, and I took full advantage!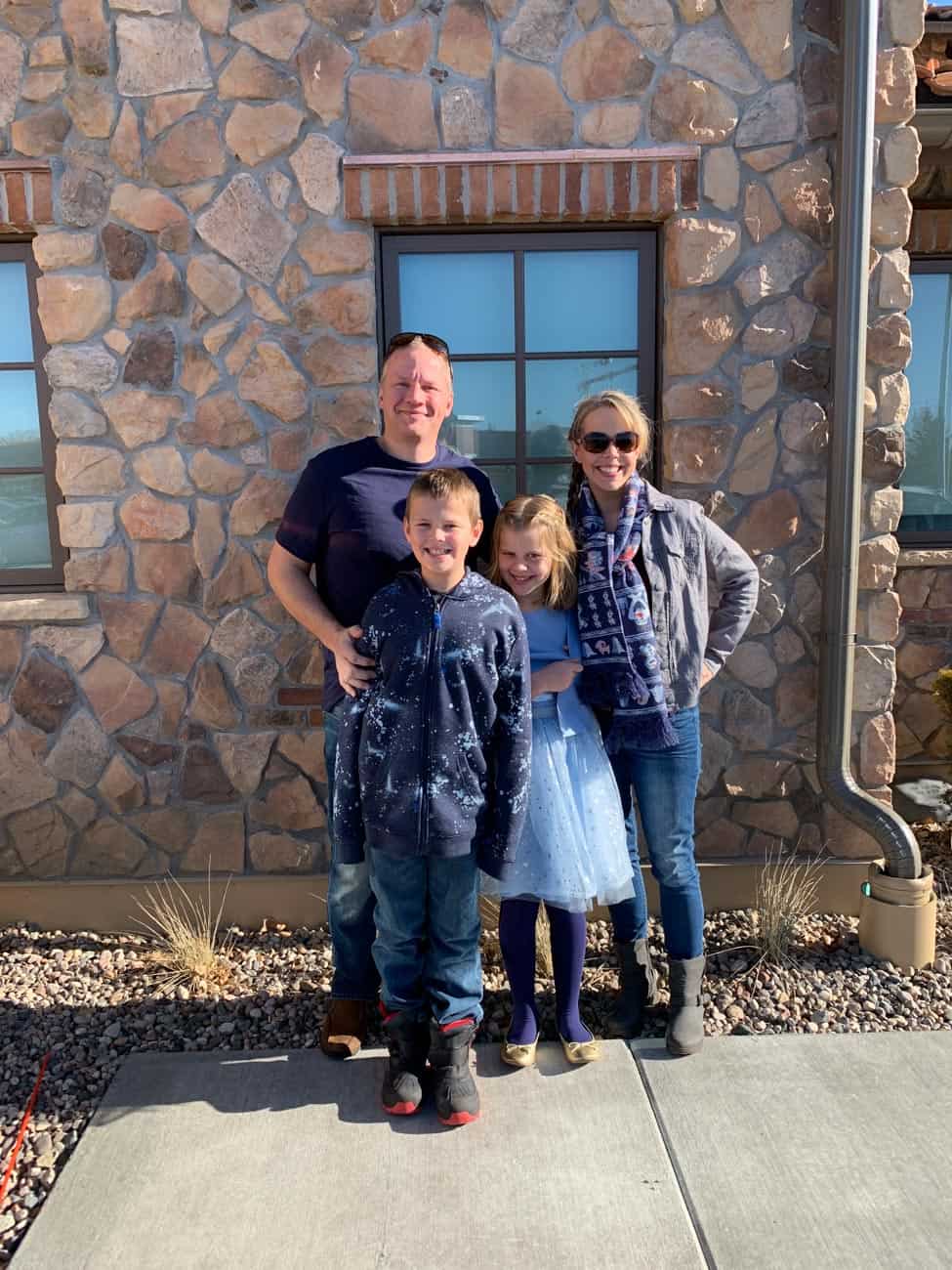 We had great service at the restaurant, and our server even gave us extra mints for the movie!
Then it was time for the highlight of our day: seeing Frozen 2!
A Quick Frozen 2 Parent Review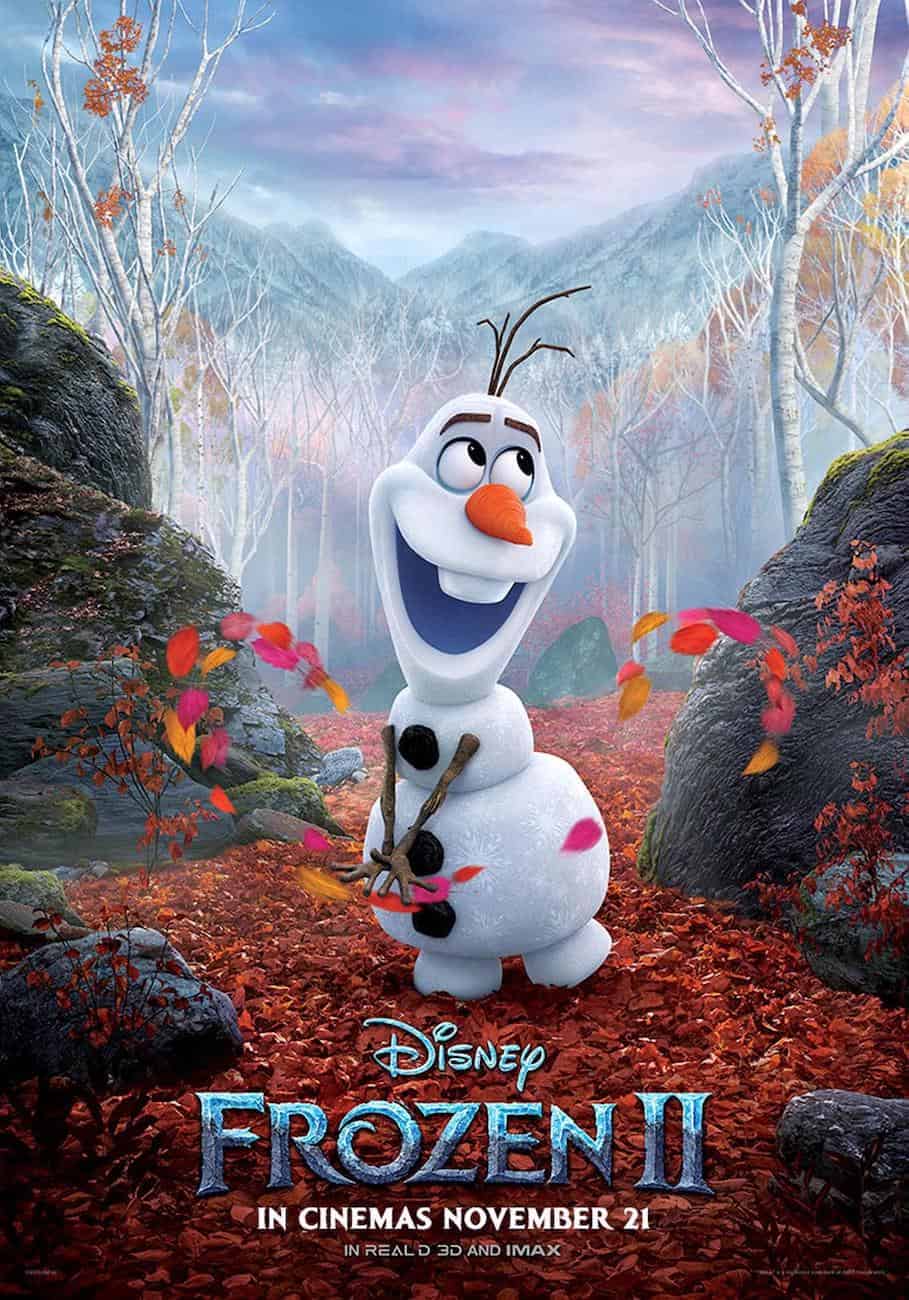 I've been thinking about Frozen 2 a lot since seeing the movie. I don't know if I can explain how much I loved it! Honestly, it's one of my favorite Disney movies ever. I thought Frozen was excellent, but I think Frozen 2 was even better!
I adored the music of Frozen 2, and I thought the story was incredibly well written. The themes were clear and the messages weren't heavy-handed.
Above all, I loved the pure, wholesome love in the movie. There were revelations and trials among Elsa, Anna, Kristoff, Olaf and other characters, but there was never a doubt about the love between them.
As a parent, I also loved that it wasn't too scary or violent. There's an element of fear in just about every animated movie, and it was managed so perfectly in Frozen 2. There were very few parts where our beloved characters were in peril. The anger and violence between other characters was mostly shown in flashbacks and memories, which added an extra layer between the audience and the actions on screen.
I've also been listening to the Frozen 2 soundtrack pretty much nonstop. Yes, even when the kids aren't around. The music is spectacular! My very favorite is Show Yourself. It's so beautiful, and the song is performed during a moving and emotional scene. It's pretty perfect.
I could gush about Frozen 2 for many, many more paragraphs, but I have a feeling you're convinced that I loved the movie! Take your family and go see it today. I promise you'll love it!
Watch the Frozen 2 trailer below, and get your Frozen 2 tickets here!
About Frozen 2:
In the original Frozen, Elsa feared her powers were too much for the world. In Frozen 2, she must hope they are enough.
Why was Elsa born with magical powers? What truths about the past await Elsa as she ventures into the unknown? As Anna and Elsa head to the enchanted forests and dark seas beyond Arendelle, they find the answers are calling her but also threatening her kingdom.
Elsa will face a dangerous but remarkable journey together with Anna, Kristoff, Olaf and Sven.
From the Academy Award®-winning team — directors Jennifer Lee and Chris Buck, producer Peter Del Vecho and songwriters Kristen Anderson-Lopez and Robert Lopez — and featuring the voices of Idina Menzel, Kristen Bell, Jonathan Groff and Josh Gad, this movie will take you on an adventure into the unknown.