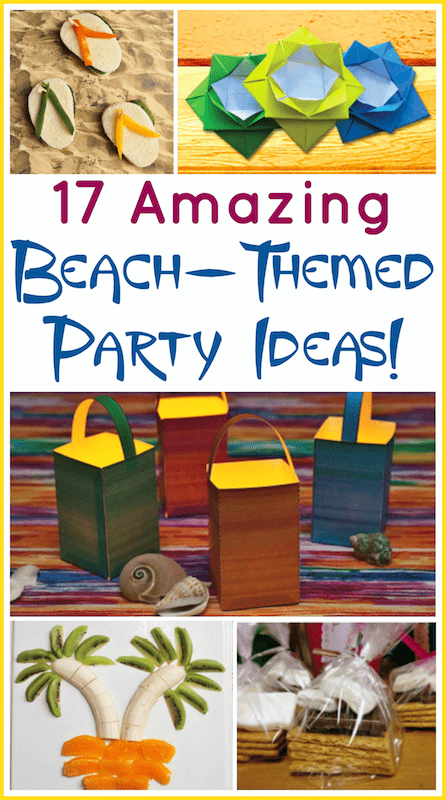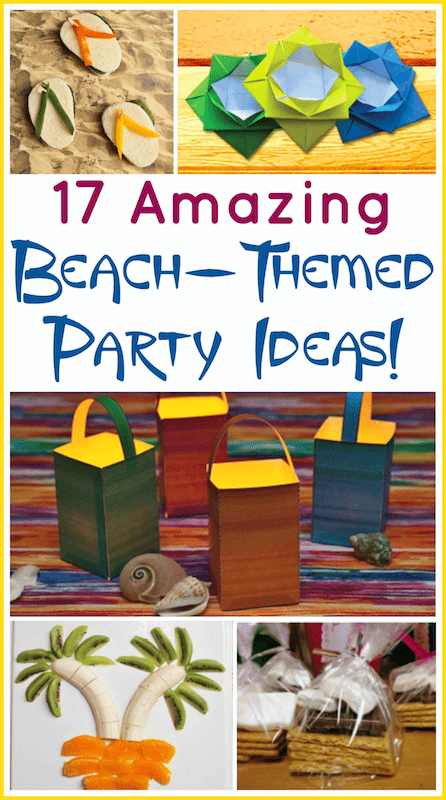 Teen Beach 2 is available on DVD (with great reviews!) and I'm celebrating by sharing some great Beach Theme party ideas!
Scroll down to learn more about Teen Beach 2! 
Beach Theme Party Ideas
I'm so happy to share that Disney has provided a bunch of beach theme party ideas and I love them all! You can download all the recipes, decorations and activities here.
These are the direct links to each of the beach theme party ideas if you'd rather view the ideas one link at a time:
Use these beach theme party ideas to throw a beach party of your own!
About Teen Beach 2: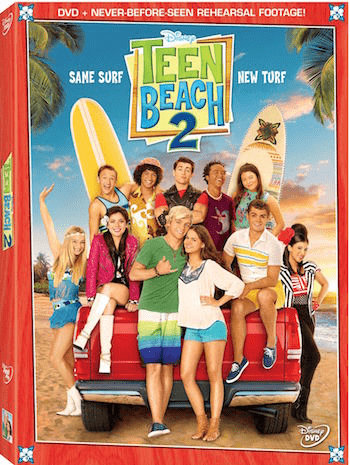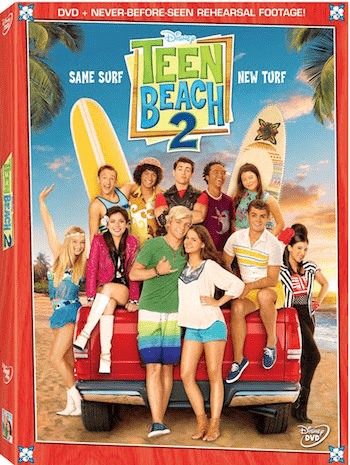 Dive in and rock out with the hottest surf sequel under the sun!
Now that summer's over and school has begun, Brady and Mack's relationship seems headed for a wipeout – until Lela, Tanner and the Wet Side Story kids show up!
Dazzled by the novelty and variety of the modern world, Lela wants to stay, but the real world and the "reel" world just don't mix.
Can Mack and Brady find the magic to get the kids home and get their own romance back on track before it's too late?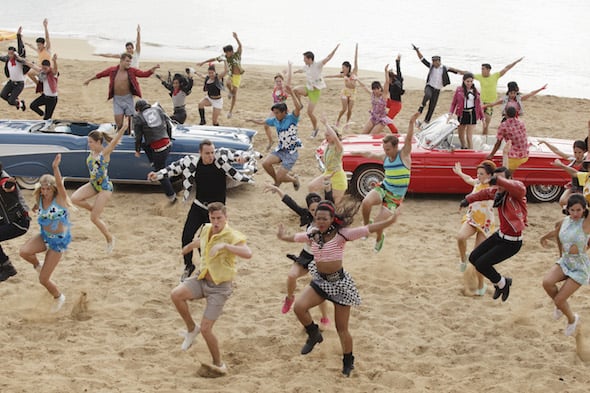 Packed with electrifying song & dance numbers and hilarious fish-out-of-water wackiness, Teen Beach 2 is "wow-abunga" fun for everyone.
The Teen Beach 2 DVD includes an exclusive friendship necklace and  bonus features like cast dance rehearsals!
Watch Teen Beach 2
Disclosure: I received a copy of "Teen Beach 2" to facilitate this article.