Jungle Parties for Jumanji: Welcome to the Jungle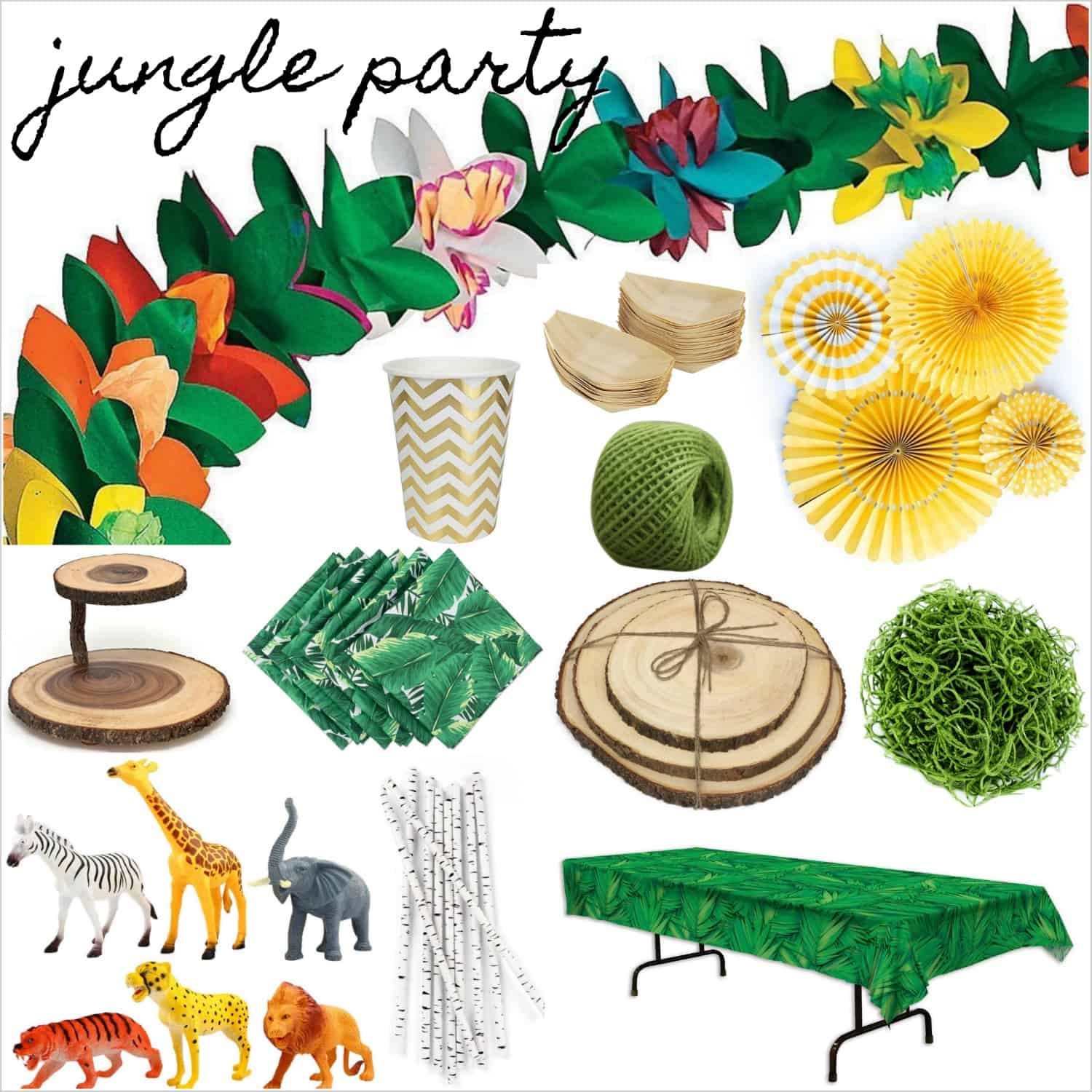 I've been thinking a lot about the setting of Jumanji; Welcome to the Jungle.
Ever since I attended the Jumanji press junket, screened the movie (read my review and parent's guide for Jumanji) and did an Oahu helicopter tour I can't stop thinking about how gorgeous the backdrop of the movie was, and how easy it would be to incorporate it all into so many different themed jungle parties!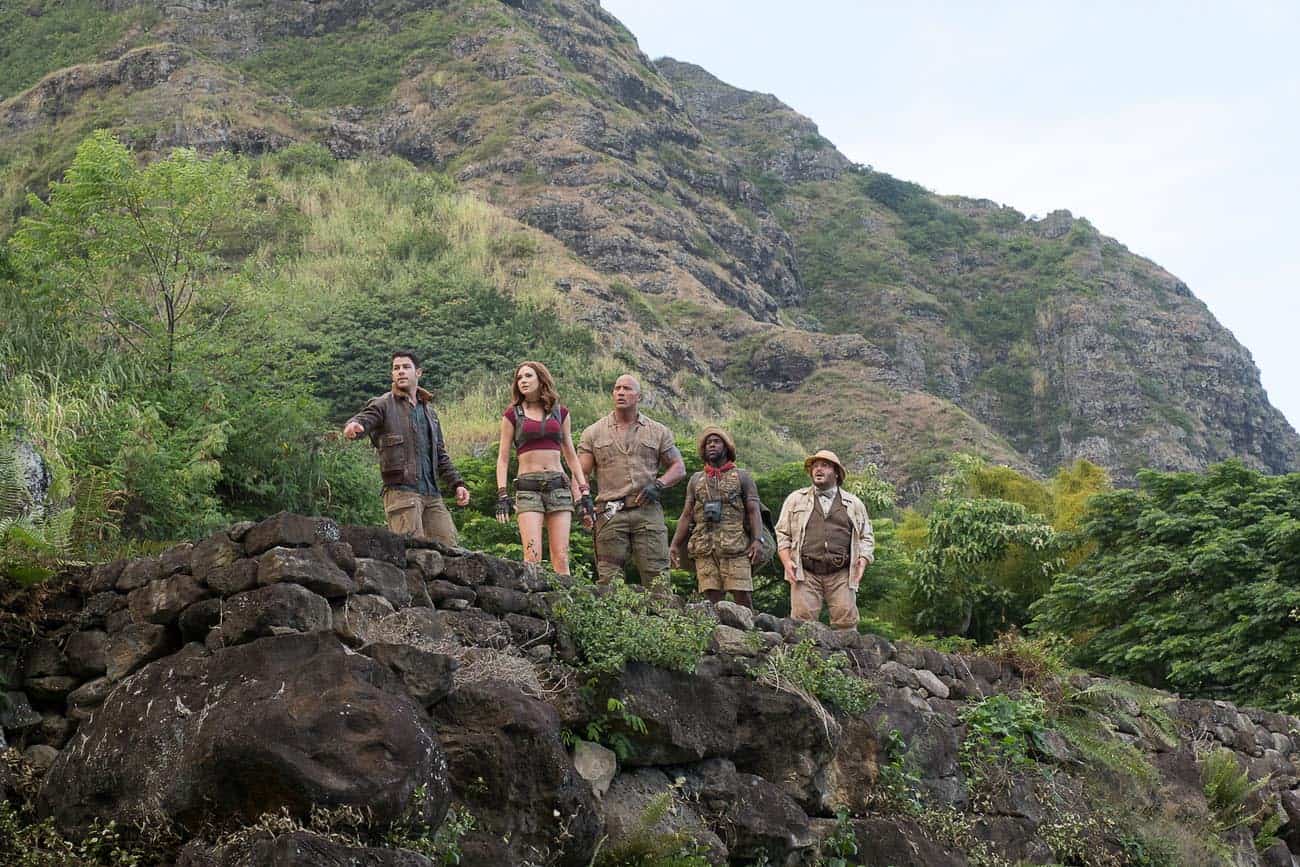 Even better, jungle parties are so easy to do! Your theme starts with big green leaves and tropical accents. Gold and yellow both work really well to add a fun, light accent.
I also love that a jungle theme is broad — you can go all out and send your guest right into a tropical location, or you can add a touch of leafy green here and there, just to communicate the idea of a jungle.
Another great thing about the theme of jungle parties is that it can be applied to a wide variety of parties. Baby showers, kids birthday parties, cocktail parties and more can all take on a jungle theme. The jungle party supplies I've found can easily be adapted for different ages and occasions!
Ideas for jungle parties
I found a few great ideas to add some unique and clever features to your jungle parties!
The first few things I found involve toys. I found a set of 12 8-inch jungle toys for a great price. One or two of these packages would really help add some life to your party decorations!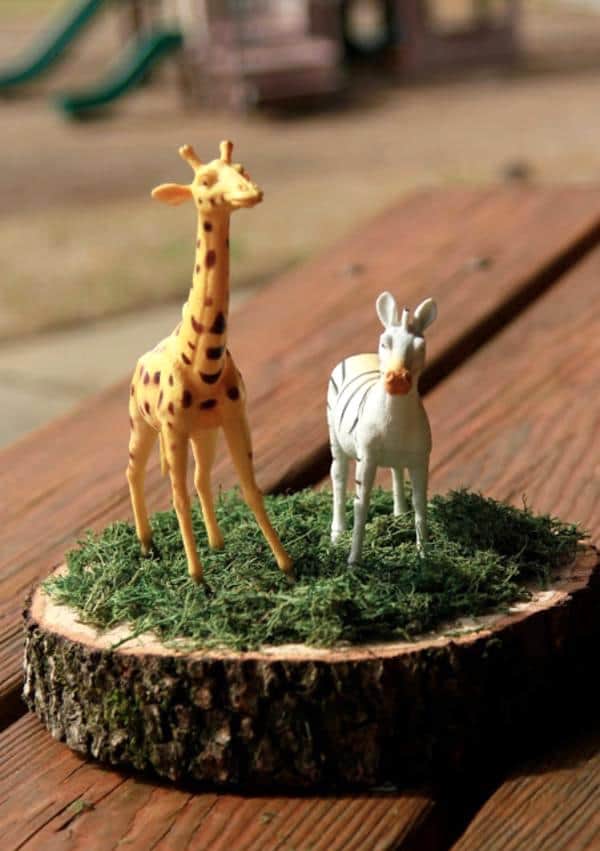 Lay some Spanish moss on simple wood discs, then top them with the jungle animal toys. The result looks pretty fantastic for such a simple idea! (image credit)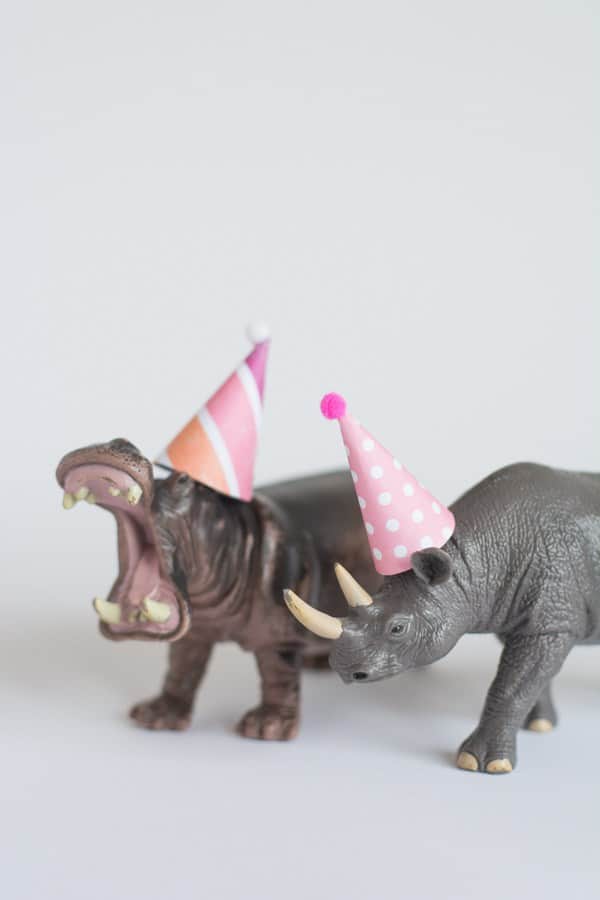 Make adorable tiny party hats for the jungle animal toys. How cute are they? See how to make them here.
Here's where to buy supplies to make these cute jungle party decorations:
8 Inch Jungle Animal Toy Set (12 Piece)

Preserved Spanish Moss Grass

Acacia Wood Slab Serving Board With Bark, Set of 3, Assorted Sizes

6 mm Assorted Pom Poms

Color Vibe Assorted Paper Collection

Supplies for jungle parties
When I first started searching for jungle party supplies I got a little nervous. Everything seemed to be cartoonish paper decorations with lots of bananas and even more monkeys.
Then I realized that supplies for jungle parties aren't all that different from luau party decorations. Instead of looking specifically for items labeled with "jungle" I started searching for leaves and elements of the jungle. It became much easier to find everything I'd need for a jungle party theme!
Serving food at jungle parties
When it comes to serving food at jungle-themed parties I think natural is the way to go. There are all sorts of disposable bamboo dishes and flatware that makes it easy to stick to the theme while keeping cleanup easy. If you want to add some color, look for green or leafy paper products.
Leafy Jungle Green Napkins

Palm Leaf Serving Trays Set

Jungle Party Supplies Paper Plates

Lovely Bamboo disposable plates, pack of 25

Disposable Bamboo Cutlery Set, 100 forks, 50 spoons, 50 knives

I also really love the unique bamboo serve ware that can add an exotic touch to this kind of party. Check out these fun ideas for serving food at a jungle party:
Disposable Bamboo Boat Dishes

Bamboo Cone Servers

Bamboo Knot Skewers / Cocktail Picks

Drinks at jungle parties
Drinks are another fun way to show some style at jungle parties. I love how these gold chevron paper cups look with all the green! the birchbark paper straws are a fun look, too!
Cakes at jungle parties
If you're having a jungle birthday party then you definitely want something fun to display your cake!
I'm definitely digging the natural wood look of these cake stands, and you'll be able to use them over and over again!
Acacia Wood Cake Stand

Acacia Wood 2-Tier Tree Bark Server

Rustic Log Cake Stand

Hand-Carved Circular Wood Cake and Pie Stand

Decorations for Jungle Parties
Decorations are what will turn your regular party into a jungle party!
Aside from incorporating the cute plastic jungle animals into your decor, there are more easy ways to achieve a jungle look for any room.
These big yellow paper fans add a punch of tropical color to break up the green, and these big leaves can be fanned out across a wall, placed under plates or used to decorate a door.
You can also hang garland. There's delicate floral garland, hanging vines and green tassel ribbon. Use natural-looking twisted green twine to hang it all up, either together or throughout the party space.
Yellow Party Fans, Set of 4

Colorful Ribbon Tassel Garland Party Decorations

Jumbo Tropical Leaves (Pack of 12)

Artificial Hanging Vine and Leaf Garland

Tissue Flower Garland

Twisted Burlap Natural Fiber Twine Rope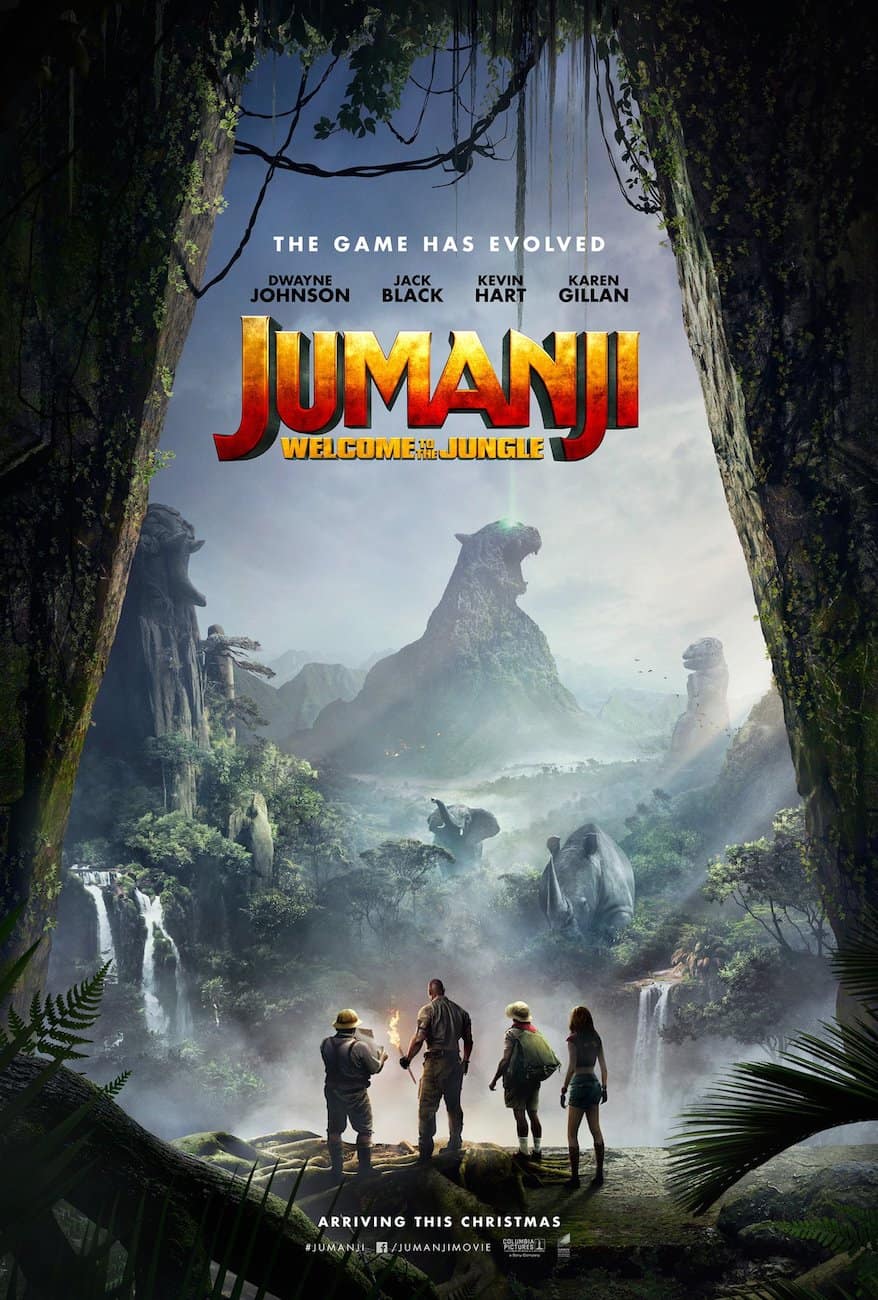 If you've been thinking about Jumanji like I have, you might understand why I have jungles on the brain. If you haven't seen it yet, you need to!
Related:
Interview with Jake Kasdan and Matt Tolmach of Jumanji: Welcome to the Jungle
The Jumanji: Welcome to the Jungle press junket
My Jumanji interview with Dwayne Johnson, Jack Black, Karen Gillian and Nick Jonas
Watch the Jumanji trailer now, and go see the movie in theaters as soon as you can!