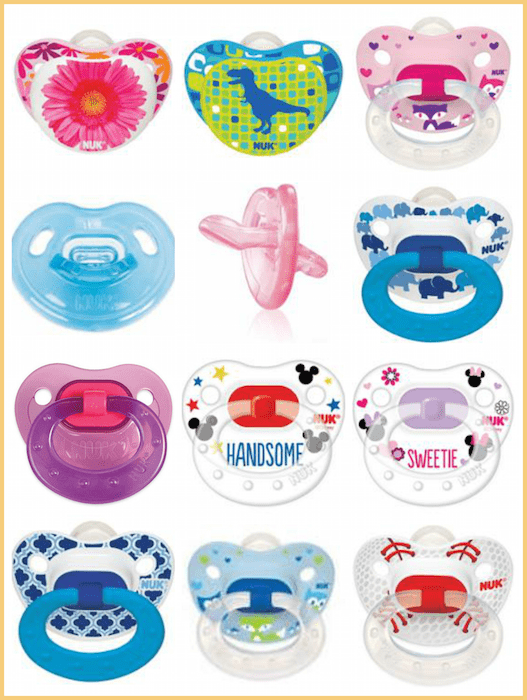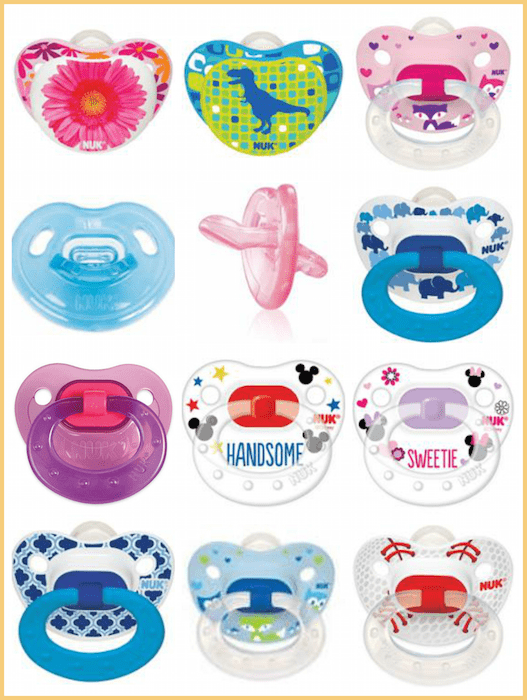 I had always planned on using pacifiers with my first baby, but I didn't realize babies could have a pacifier preference.
I didn't know that I could have a nice little collection of pacifiers that my new little infant would refuse to take. I didn't know the hospital would try give my baby the same pacifier over and over and he would spit it out each time.
All in all, I didn't realize that pacifiers have different features and some appeal to babies much more than others!
For the first time in 55 years, NUK® is changing all nipples–both feeding and pacifier–to now feature the most advanced design that naturally fits baby's mouth for healthy oral development.
Pacifier coupons are hard to come by, so I'm excited to share that right now, you can get a printable coupon for $1 off NUK pacifiers when you take the Pacifier ABC Quiz!
The quiz takes about 30 seconds to complete. Don't worry about your knowledge, You'll get the coupon whether you get all the answers right or not 🙂
[maxbutton name="nukcoupon"]
How to Find the Best Pacifier for Baby:
Learn about pacifier styles:  A pacifier can be 100% silicone or it can be made of more than one piece. (check out the Nuk 100% silicone pacifier)
Buy the right pacifier size for baby's age. There are pacifiers for ages from newborn up to toddler and plenty in between.
Learn about pacifier nipple materials:

Silicone: The most commonly-used material. It's easy to clean and less prone to retaining odors.
Latex: softer and more flexible than silicone, many babies prefer the feel of latex.

Try and try again! Baby may not like the first pacifier you choose. If baby won't take it the first time you try, don't give up on that one right away. Be sure to give it a few tries at different times of day and various amounts of time after feeding.
Do you have tips for how to find the best pacifier for your baby? Please leave a comment below! 
Disclosure: This post provided by Lunchbox. All opinions and experiences are my own. Please see my disclosure policy for more details.