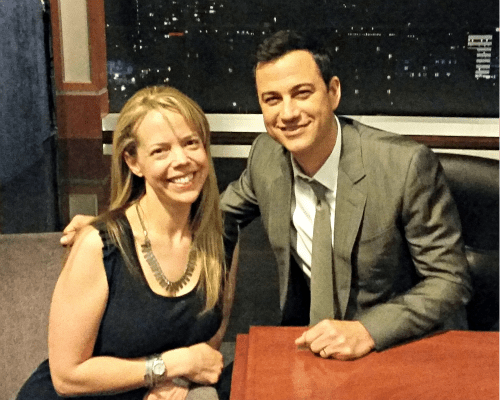 When I received my itinerary for my recent blogging trip to Los Angeles there was a small section that detailed what to expect for the Jimmy Kimmel Live! portion of the trip:
We'd be viewing the live show from the VIP viewing area.
We'd meet the show publicist, the executive producer (Jill Leiderman) and the co-head writer (Molly McNearney) for the show before the show began.
We'd watch the scheduled band, Future Islands, perform in the lobby area.
We'd meet Jimmy Kimmel's security guard Guillermo and he'd escort us into the studio to take photos and talk with him.
I have to say that I would have been entirely happy and satisfied had the experience included nothing more than the items listed above.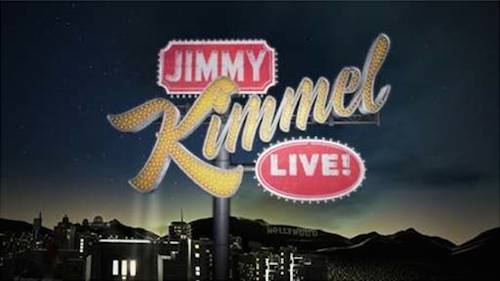 Meeting and listening both Jill Leiderman and Molly McNearney speak about their previous experience, their current jobs and how much they enjoyed working at Jimmy Kimmel Live! was one of the highlights of the trip for me!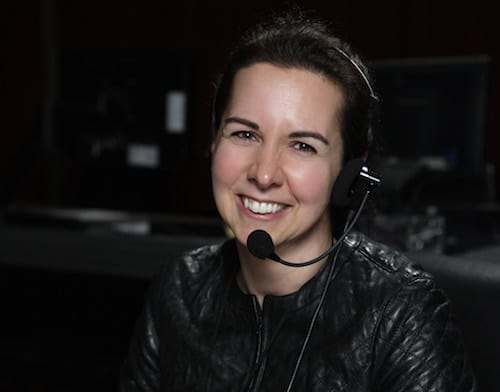 Jill Leiderman was incredibly articulate and I loved her enthusiasm and passion. Although the topics she spoke about were not motivational by nature, I felt very empowered and inspired after hearing firsthand how much excitement and love she felt for her team, for Jimmy Kimmel and for her job!
Molly McNearney spoke about her background and her job experience that had led her to her current position as co-head writer for Jimmy Kimmel Live! While she's been with the show for ten years, she has a solid background in comedy and had tons of great things to say about her job.
She also spoke about the urgency of all the writers' daily responsibilities that all lead up to having a show ready to go at the end of each day. It was very clear that, while she was in a leadership position, she definitely considered herself part of the writing team:
"We all do everything. Some shows are broken up into monologue writers, bit writers, but we all do everything. So everyday everyone writes pitches–our pitches are due at 9:50 in the morning.
…we write the topics for that evening. We write tons of monologue jokes, we watch clips. We have four guys who work here [as] TV watchers. They watch TV all day and they pull clips of funny things. Then we as writers write jokes to those clips. At night we write comedy ideas for the celebrities."
On top of all the interesting things I learned about the show writing process I also got to view the taping of Jimmy Kimmel Live! on a night when both Julia Roberts and Sally Field were guests! It was Cinco de Mayo so Sally Field and Jimmy Kimmel did a tequila shot with Guillermo!
https://www.youtube.com/watch?v=0ntJhWkcQoY
Near the end, Julia Roberts and Sally Field had an absolutely hysterical Celebrity Curse-Off. I watched it live and uncensored, but the youtube, censored version is just as funny:
The entire experience, from meeting the producer and writer to watching the show taping to meeting Jimmy Kimmel, the entire experience was pretty unbelievable!
Disclosure: Travel and expenses were provided by Disney to participate in this press trip. All opinions are my own, and all experiences were real.