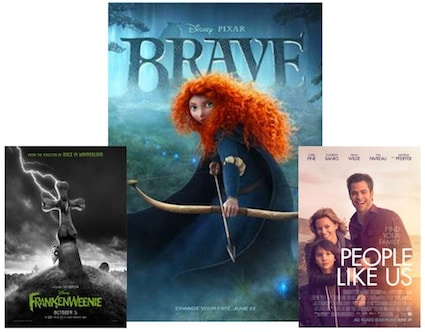 A few days ago I, a little Minnesota mom blogger, received an email that literally had me jumping up and down with excitement. Here's the most important text from it:
Hello Marybeth!

We would like to invite you to a very special Disney and Pixar hosted event in June…This will include Disney/Pixar's Brave, DreamWorks Pictures' People Like Us, getting a sneak peak of Tim Burton's Frankenweenie and attending Cars Land at Disneyland's California Adventure park!
My little ones were sleeping and my grandma was napping on my couch so I had to cover my mouth to muffle in the squeal that came out! I danced outside and called my husband and my sister to share the amazing news and get childcare arrangements in place.
After jumping around for a few more seconds, I went back inside and tried very hard to limit my capital letters, exclamation points and excessive gratitude while confirming my attendance with the Disney folks.
Those of you who have been reading here for a while know that I rarely travel for blog trips. Compared to other bloggers I so admire, I'm definitely a homebody. Going to learn about KFC in February was my first ever brand blog trip, and I've only been to two other small conferences in the years since I started writing. To jump from those few experiences to a red carpet premier of a movie I'm dying to see, my first trip to Disneyland, a screening of a Dreamworks movie and a full itinerary of Disney, Pixar and Dreamworks events is almost more than I can handle!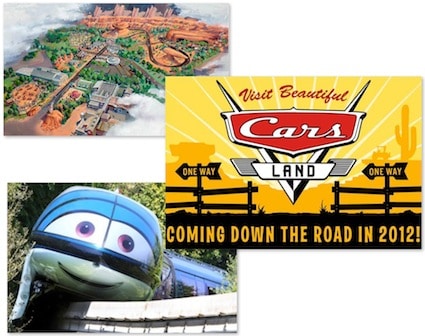 I'll be sharing this experience with 24 other influential bloggers. Here are a few highlights of the trip that I am so excited about:
Brave is the inaugural movie premier at the all-new Dolby Theater in Hollywood, which is where the Academy Awards are held!
We'll be staying at the beautiful, brand new Hilton Garden Inn AND the recently renovated Disneyland Hotel.
We'll receive a special tour of Cars Land at Disney's California Adventure Park
We're going to participate in a roundtable interview with Kelly Macdonald (voice of "Merida"), Kevin McKidd (voice of "Lord MacGuffin"), Director Mark Andrews and Producer Katherine Sarafian.
There's so much more on the agenda but I can't fit it all in one post. I'm so thrilled to be participating and I'm super excited to share my experiences with all of you! Be sure to follow me on Twitter, Facebook, Instagram and Pinterest to virtually travel with me to the event!
If you have any questions about Brave, People Like Us, Cars Land or anything else I'll be taking part in next month, I'm going to do my best to get them answered by the right people! Please leave a comment sharing what you'd like to know. I'll take all questions with me when I go next month.