Incredibles 2 Trailer, Movie Posters and Stills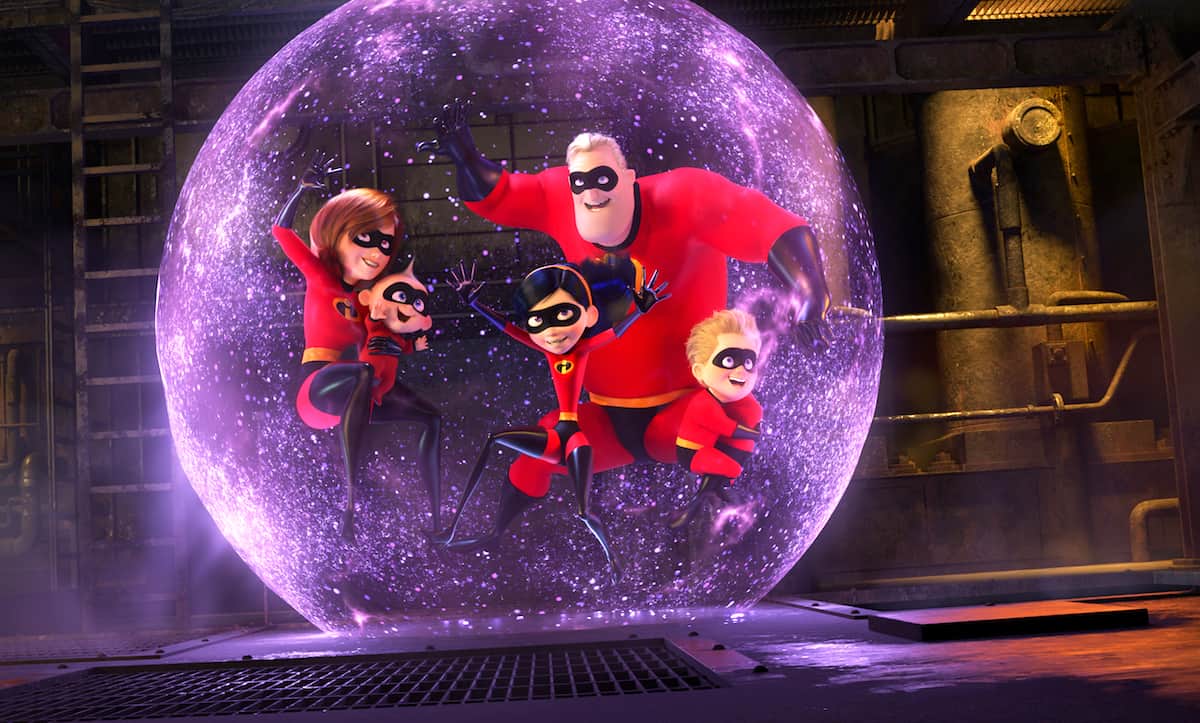 I have a feeling Disney・Pixar's upcoming Incredibles 2 is going to be the biggest movie of the summer. the posters alone are super entertaining, but the trailers…the trailers for Incredibles 2 are enough to make me want to buy my tickets for opening night right now!
(FYI: Incredibles 2 opens in theaters on June 15th. You'll be able to check local showtimes and buy tickets here.)
I have a few things I want to share first, but keep reading to get to the newest trailer for Disney・Pixar's Incredibles 2.
Related posts:
Ralph Breaks the Internet: Wreck-It Ralph 2 Trailer and Poster
Disney's Christopher Robin – Cast Details, New Trailer and Poster
Marvel's Avengers: Infinity War – New Images, New Poster and Trailer
Stills and Pictures from Incredibles 2
First, I have a few awesome new images from the movie. In addition to the one at the top of the page of the whole Incredibles/Parr family in one of Violet's force field bubbles, here are a few more: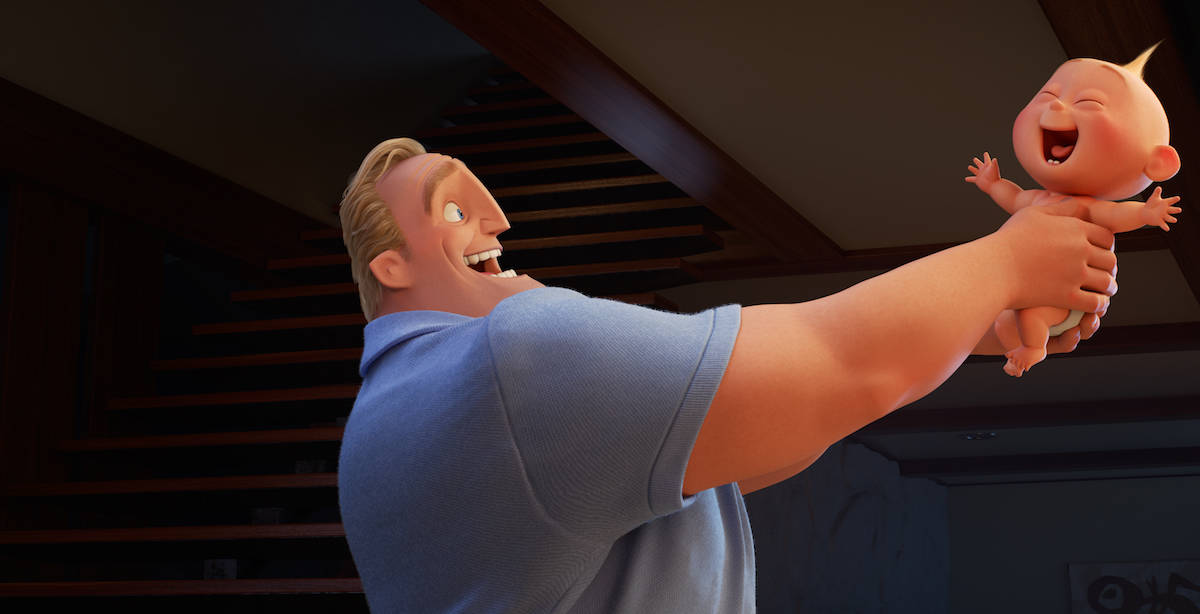 I love this picture of Mr. Incredible and baby Jack Jack. It's just such a realistic image of a happy dad with his happy baby.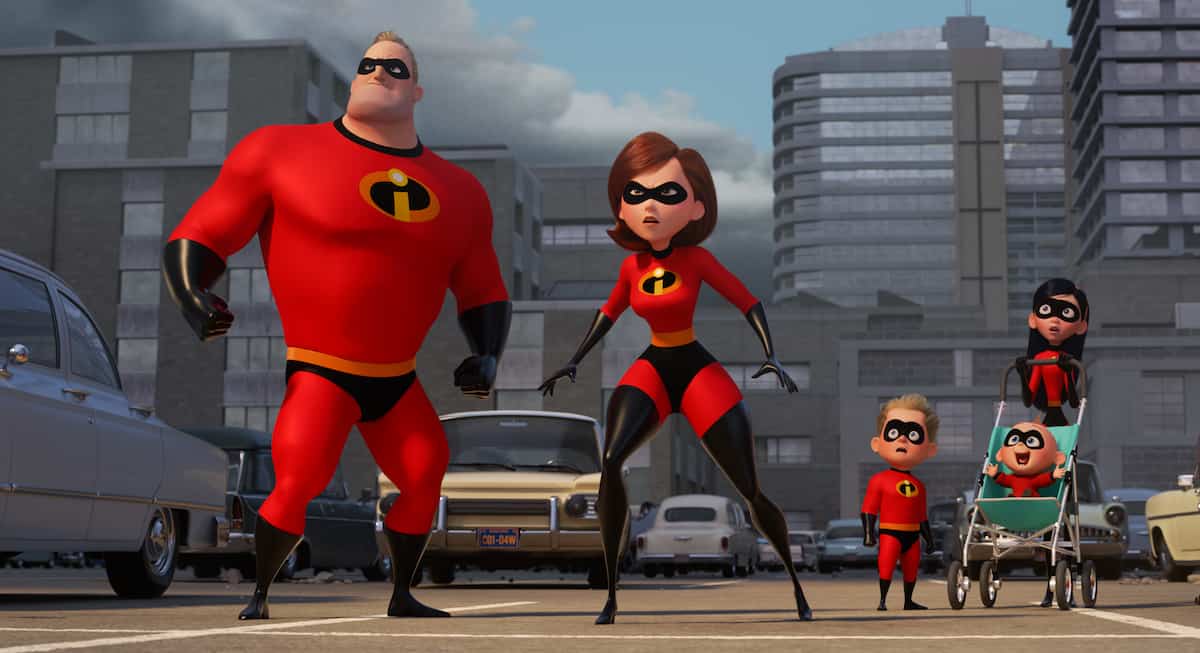 I think the best part of The Incredibles was the united family with all their super powers. One thing I loved about that was how the parents were so protective of their children, even with all their individual powers. This picture just perfectly shows the fierce mom, the protective dad and the kids in various states of surprise.
Incredibles 2 movie posters
The first movie poster for Incredibles 2 can be seen at the end of this post. Now I have the newest Incredibles movie posters to share with you!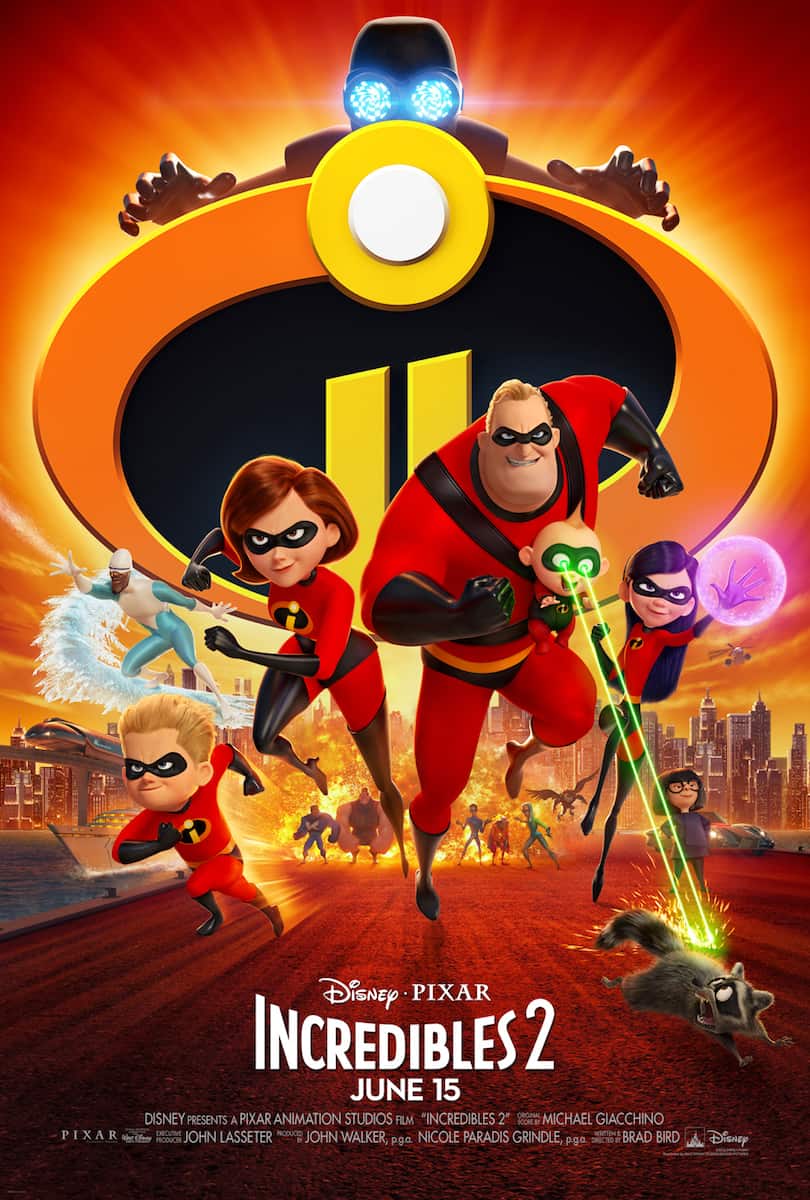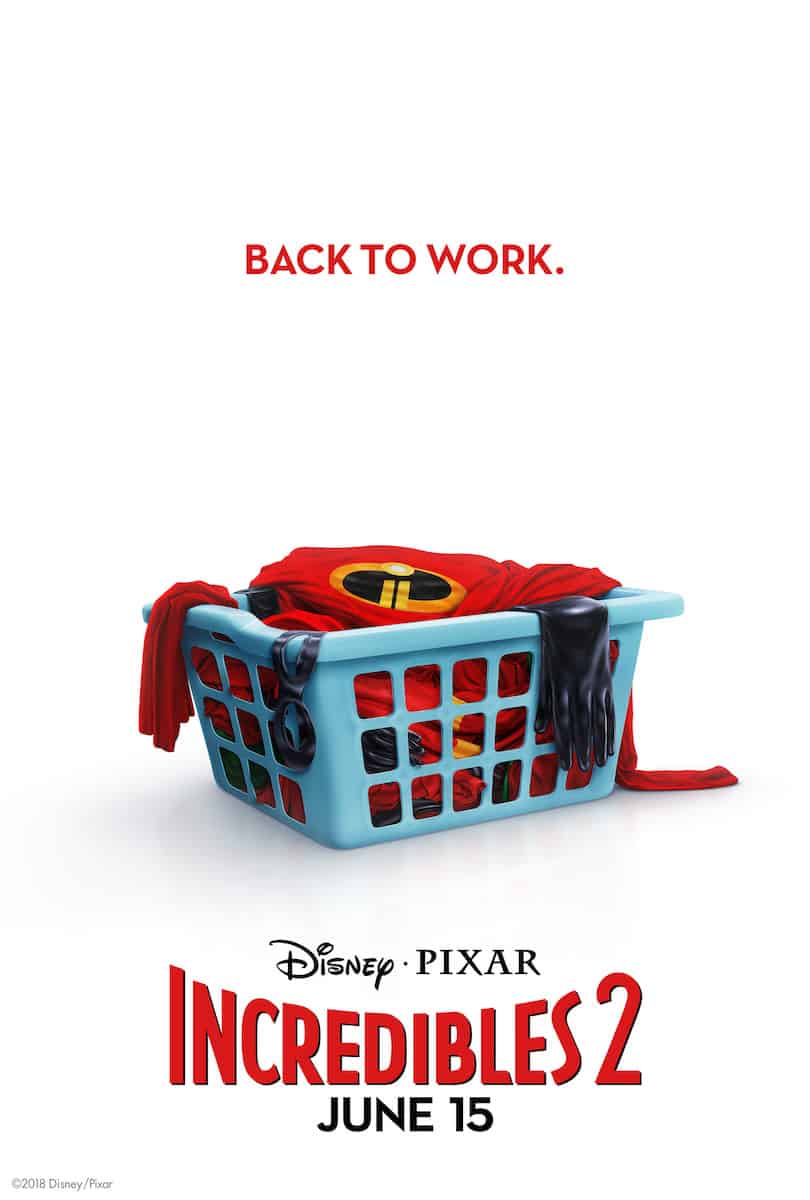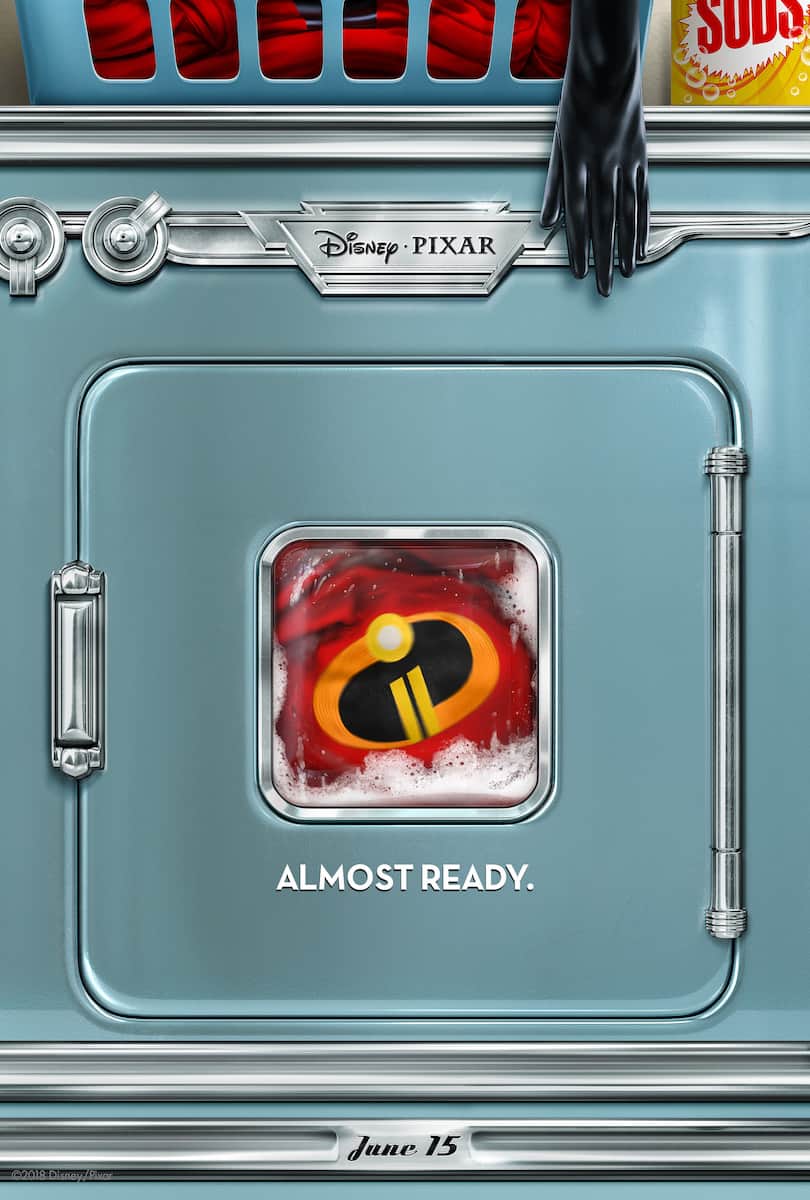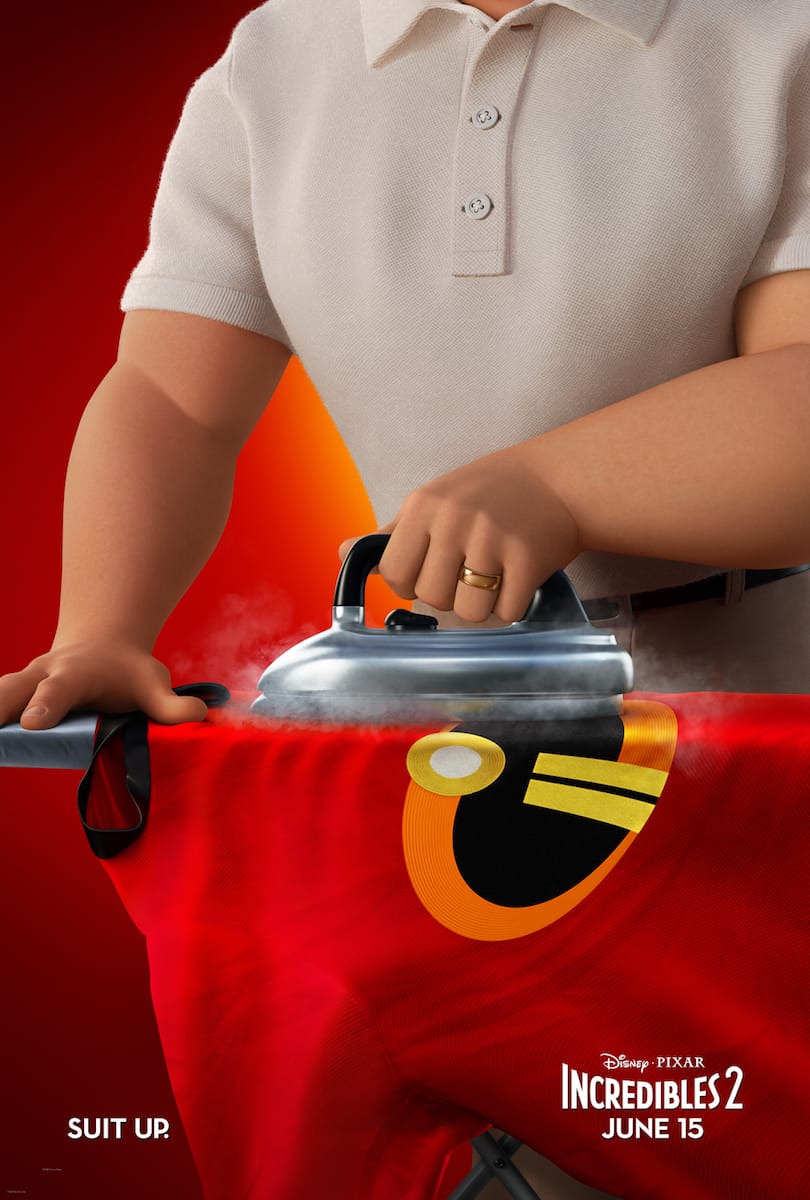 Incredibles 2 Trailer
I know this is what some of you are here for. Check out the newest trailer for Incredibles 2:

You can also view the other Incredibles 2 trailers, teasers and features on Disney・Pixar's Incredibles 2 Youtube playlist!
Incredibles 2 opens in theaters everywhere on June 15th. See movie details and your local showtimes here!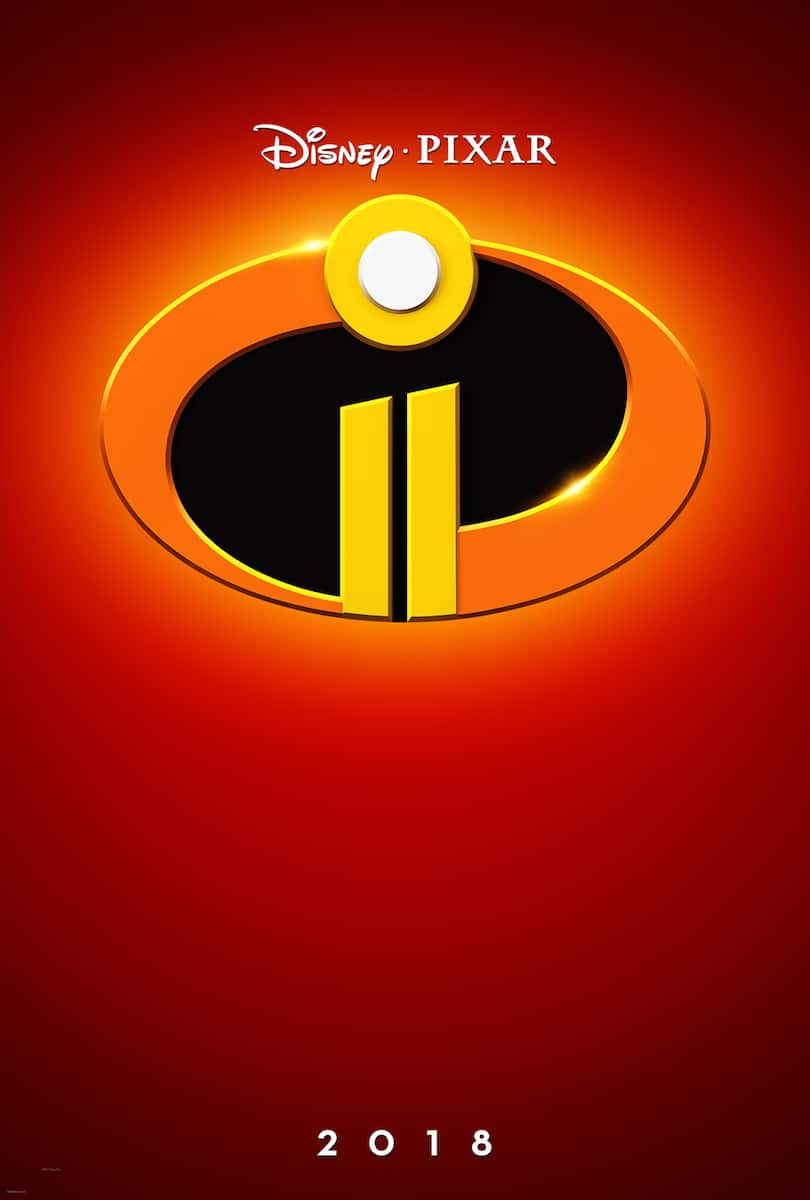 About Incredibles 2:
In Incredibles 2, Helen (voice of Holly Hunter) is called on to lead a campaign to bring Supers back, while Bob (voice of Craig T. Nelson) navigates the day-to-day heroics of "normal" life at home with Violet (voice of Sarah Vowell), Dash (voice of Huck Milner) and baby Jack-Jack—whose super powers are about to be discovered.

Their mission is derailed, however, when a new villain emerges with a brilliant and dangerous plot that threatens everything.

But the Parrs don't shy away from a challenge, especially with Frozone (voice of Samuel L. Jackson) by their side. That's what makes this family so Incredible.
Stay on top of all the Incredibles 2 news:
Visit the official Incredibles 2 website