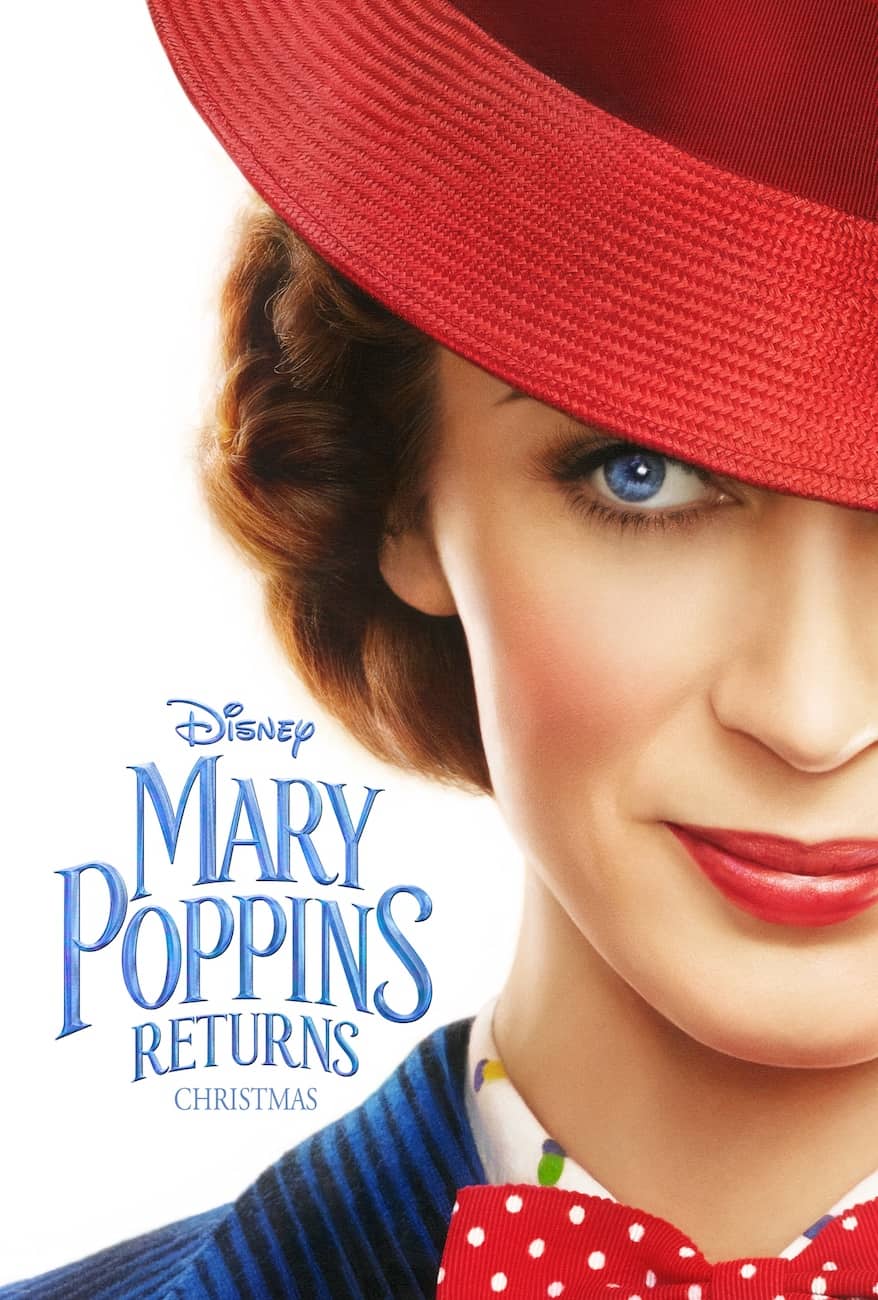 2018 is a significant year. It's the year of Mary Poppins Returns and I could not be more excited for it!
Related: Mary Poppins Returns: Everything We Know So Far
Mary Poppins is my all-time favorite movie. Not just my favorite kids movie. Not just my favorite Disney movie. Mary Poppins is simply my favorite movie.
I love that it's taken so many years to embark on a sequel to this film. I think we're at a point where Disney is taking remakes and reboots very seriously (read: Cinderella. The Jungle Book. Beauty and the Beast) I have confidence they're going to outdo themselves with Mary Poppins Returns!
I'm excited that I finally have some Mary Poppins Returns news to share! The new poster is at the very top of the article, and a new teaser trailer was just released, too!
Watch the trailer for Mary Poppins Returns below, or see it on Youtube.
Mary Poppins Returns will be in theaters everywhere on December 25, 2018. Go here for information on theaters and showings.
Follow these social media accounts to stay on top of all the Mary Poppins Returns news:
Like Mary Poppins Returns on Facebook
Follow Walt Disney Studios on Twitter
Follow Walt Disney Studios on Instagram