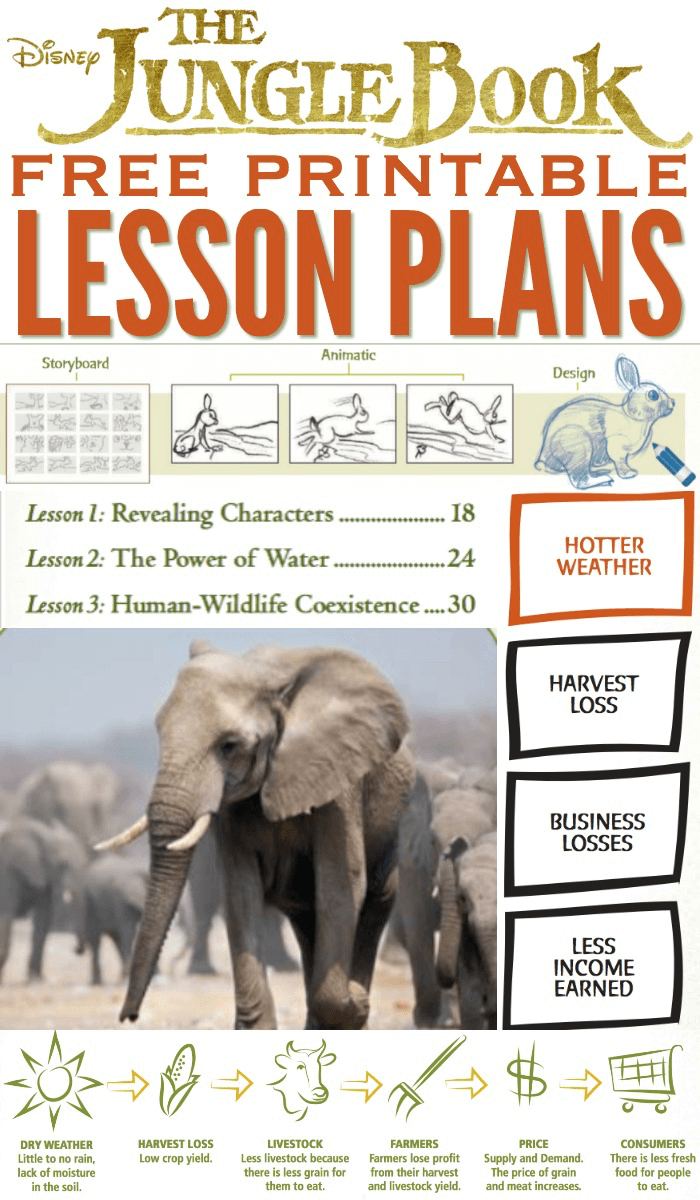 Disney's The Jungle Book is now available on DVD, Blu-ray and digital HD. I'm celebrating with these free The Jungle Book lesson plans!

About Disney's The Jungle Book

Directed by Jon Favreau and produced by Favreau and Brigham Taylor, "The Jungle Book" is a live-action epic adventure based on Rudyard Kipling's timeless stories. It's inspired by Disney's classic 1967 animated film and centered on Mowgli (Neel Sethi), a man-cub who's been raised by a family of wolves.

Mowgli finds he is no longer welcome in the jungle when fearsome tiger Shere Khan (voice of Idris Elba), who bears the scars of Man, promises to eliminate what he sees as a threat.

The film's musical score is composed by Emmy® winner and Oscar-, BAFTA- and Annie Award-nominee John Debney. It features a classic orchestral sound accented by ethnic instruments. It pays homage to the original film by highlighting snippets of the classic songs we all know and love.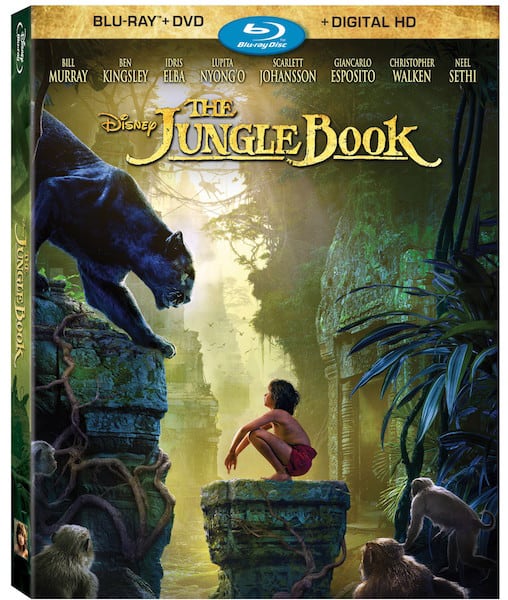 The Jungle Book Blu-ray and digital HD versions include these bonus features:
"The Jungle Book" Reimagined :: Favreau sits down with producer Brigham Taylor and visual effects supervisor Robert Legato to discuss The Jungle Book and reflect on the years they devoted to the reimagining of this timeless tale.
Discover how Rudyard Kipling's original stories and the classic animated film influenced their unique approach. You can also witness the technical wizardry that enabled the team to create a thrilling experience and learn how they borrowed from Walt Disney's innovation to make it all happen.
I Am Mowgli :: Follow the extraordinary journey of 12-year-old Neel Sethi, who was selected from thousands worldwide to play Mowgli.
Get a glimpse of Neel's life before Hollywood came calling. Then check out his audition that sealed the deal. You can also see how a close-working relationship with Favreau brought out his best. Plus, Neel shares how filming The Jungle Book was a wild ride, from working alongside imaginary animals to performing some super-fun stunts.
Audio Commentary :: Favreau delivers his scene-by-scene perspective on the live-action adventure The Jungle Book. You'll hear all the candor and humor you'd expect from this multi-talented actor-writer-director-producer.
King Louie's Temple: Layer by Layer :: How do you create a musical number featuring one child, an ape and an army of monkeys in the jungle?
Viewers are granted unique access to the development of the "I Wan'na Be Like You" sequence in which King Louie attempts to coerce Mowgli into giving up Man's fire.
A fast-moving musical progression reel showcases storyboards, recording sessions and visual effects layers. They all merge to form the film's memorable scene.
Scroll down or click "read more" to get your free The Jungle Book lesson plans.
The Jungle Book lesson plans
These free printable The Jungle Book lesson plans are perfect for turning the classic and entertaining story into an educational experience!
Download The Jungle Book lesson plans for printable The Jungle book worksheets, activity pages and lessons. There's also conservation information, animation education and so much more!
The Jungle Book Lesson Plans Contents
Here are the topics you'll find in the The Jungle Book lesson plans and pages:
Revealing characters
The power of water
Human and wildlife coexistence
Techniques and technology in CGI animation
You'll find The Jungle Book characters and movie tie-ins throughout these lessons plans. They're created by Disney and they're excellent, and I think those tie-ins will help keep students engaged!
The lesson plans can be used during or after students watch the movie. But students who haven't seen The Jungle Book can still use everything in the lesson plans.
Get your lesson plans for The Jungle Book here!
More The Jungle Book Content
Please note: My The Jungle Book lesson plans and educator's guide are free printables. They were provided for me to share with you. They should not be sold or mass distributed.
The Jungle Book is in available on Blu-ray, DVD and digital HD. Buy it today!
More Disney Printables
I've been providing free Disney printable coloring pages and activity sheets for years. Here are some of my most popular Disney printables:
Disclosure: Thank you to Disney PR for the DVD/Blu-ray set to facilitate this post, and for letting me provide these printables to my readers!