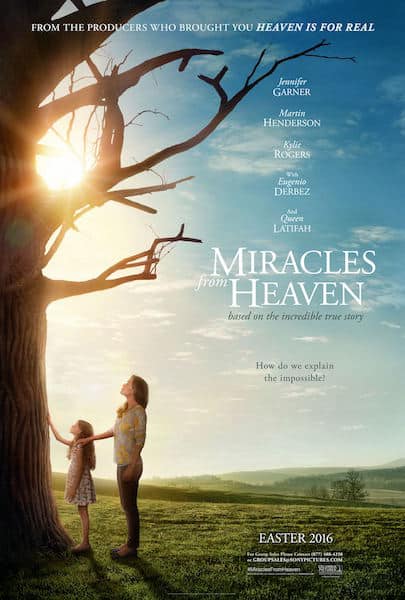 A few weeks ago Sony Pictures invited babysavers.com to participate in the Miracles from Heaven press junket in Los Angeles the weekend of March 3rd and 4th.  While Marybeth was unable to attend, Ashley was more than happy to go in her place!
Miracles from Heaven hits theaters nationwide TODAY!  I have been counting down the days for this movie's release ever since attending the press junket earlier in the month.  It is one of those films that once you see it, you want to tell everyone that you know about it and you don't mind watching it over and over again.
I've gotten a chance to tell you about the Miracles from Heaven roundtable interviews as well as my opinion of the film, but I wanted to take a few minutes and brag on Sony for throwing such a fabulous press junket and give you an inside look at what I got to do on my first press trip!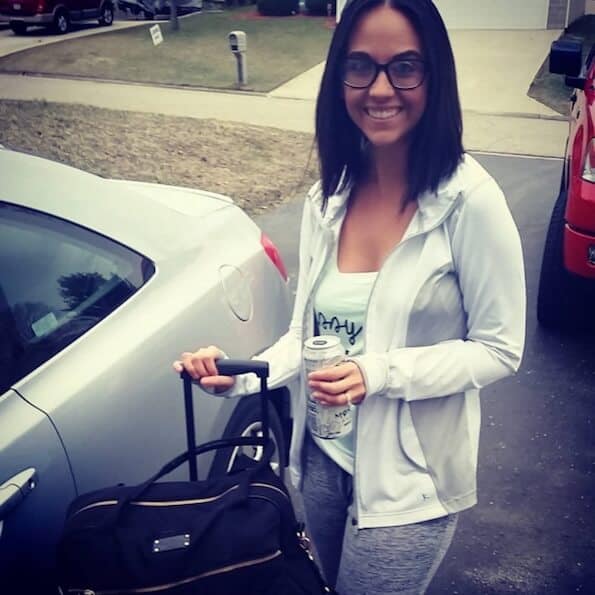 Flying to LA
Not only was this my first press trip, but this was my first time ever flying solo.  My flight out of Columbus, OH took me to Detroit, MI first and I got to go through a pretty neat tunnel that connected the terminals.
I didn't have a ton of time to enjoy it though as I had about 20 minutes to make my connecting flight, but once I arrived on the plane I was surprised to see televisions built into the seat backs.  I watched Inside Out for the first time and loved it!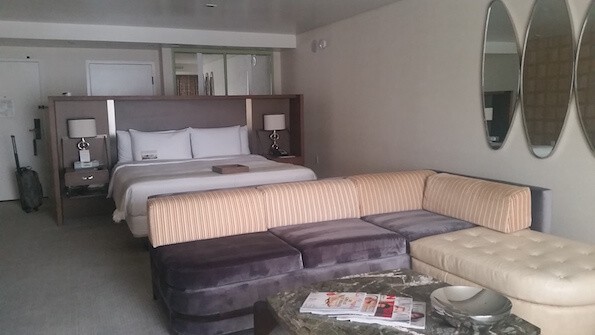 The London Hotel
Sony gave us each a room at The London Hotel in West Hollywood and I was blown away by the digs.  The hotel was so upscale the each room had a beautiful view and tons of room to spread out!
DELICIOUS Food!
I ordered a few meals directly at the hotel and they were all delicious.  It was so nice to have a little break before the events started to enjoy a meal at the rooftop restaurant with Chrysa from ThriftyJinxy.com and Ashley from QuirkyInspired.com!  My fish and chips were plated so beautifully the meal tasted as good as it looked.
I enjoyed some french fries in my room that evening after the movie screening, and then a fabulous breakfast the following morning.  I definitely ate very well on this trip! 😉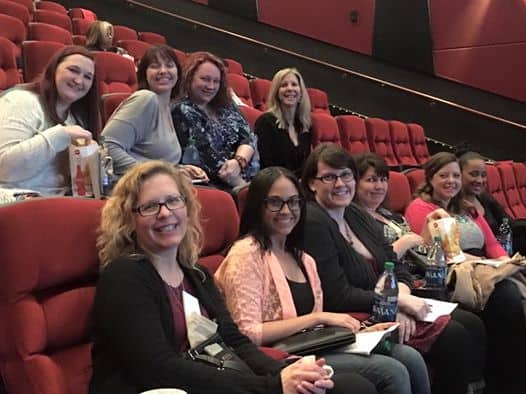 Screening Miracles from Heaven
Sony had a special reserved section waiting on us when we arrived to the theater, plus they gave us complimentary popcorn to munch on.  Now if only they had supplied tissues. 😉  Totally kidding!  I was relieved that I wasn't the only one crying during this movie though.  It was so much fun to watch with these awesome bloggers.
Be sure to check out my Miracles from Heaven review!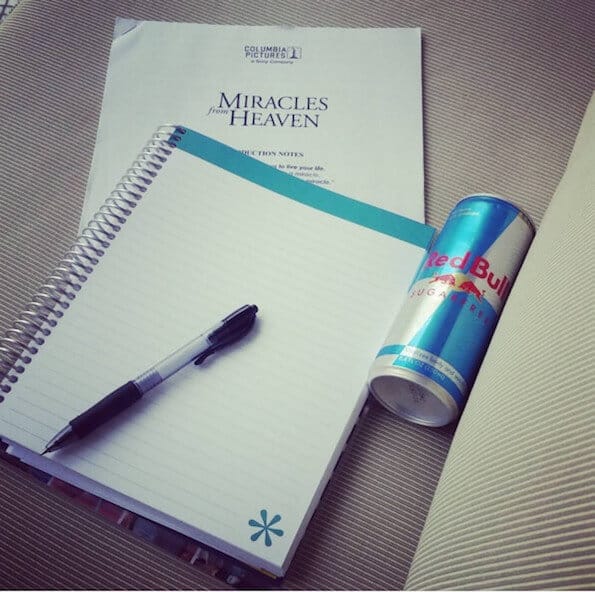 Prep Work
The next morning, I pulled out an energy drink, my production notes, and a notebook to jot down some questions to ask at the upcoming interviews.  Thanks to everyone who suggested questions on Twitter and Instagram to give me ideas!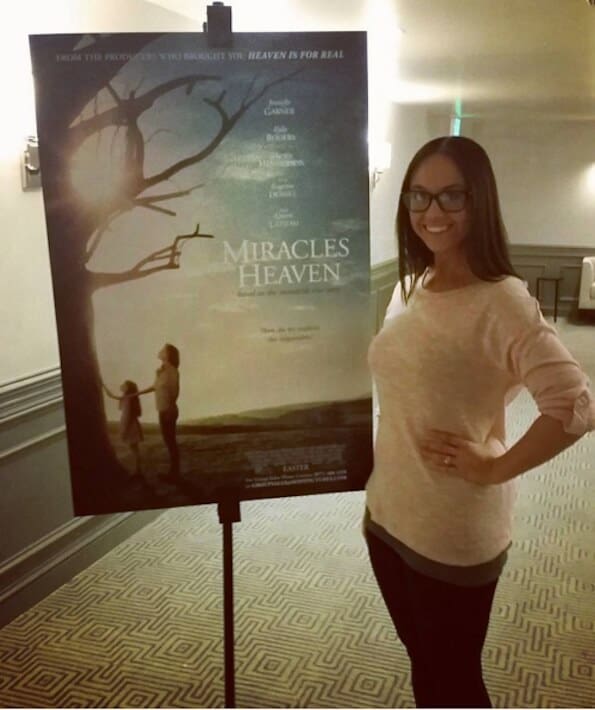 Miracles from Heaven Roundtable Interviews
I was a little nervous for the Miracles from Heaven press junket and roundtable interviews.  I mean, wouldn't you be a little nervous your first time sitting across such famous actors?
The interviews went by so quickly and everyone was a real joy to speak to.  You could tell that they loved filming the movie as much as we enjoyed watching it!  Make sure to read my full interview recap that we posted earlier this week!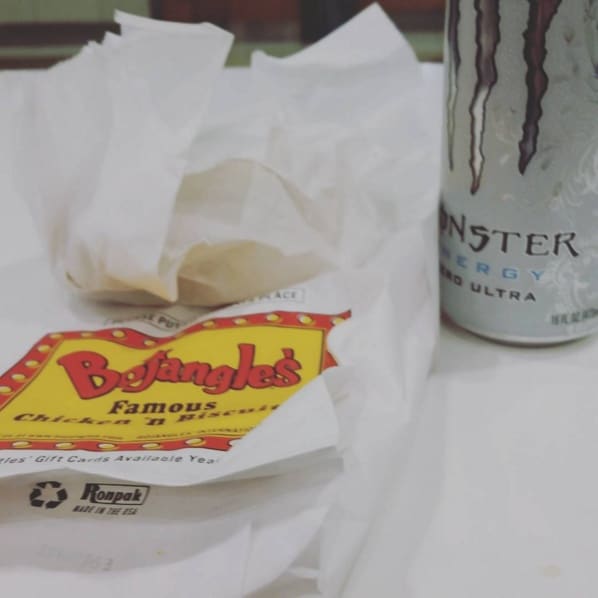 Flying Home
I was sad for the trip to come to an end but at the same time I was very much looking forward to bed and normal time zone.  I caught a red-eye flight from Los Angeles to Atlanta, GA where I had a small layover.  I didn't mind, because the Atlanta airport was so nice!
I was able to take a monorail to another terminal to pick up some Bojangles which is my favorite place to eat when in the south!  After a short flight from Atlanta to Columbus, OH I was reuinted with my husband and had so much to tell about my first press trip!
Be sure to check out the Miracles from Heaven trailer below:
Miracles from Heaven is in theaters NOW. Get your tickets today! 
Disclosure:  Sony Pictures flew me to Los Angeles to participate in this event, but all opinions are mine.