Polynesian luau party ideas
Disney's Moana is available on Blu-ray, DVD and digital HD, and I'm sharing some amazing Polynesian luau party ideas to celebrate!
If you have Moana fans in your house be sure to get my free Moana coloring pages!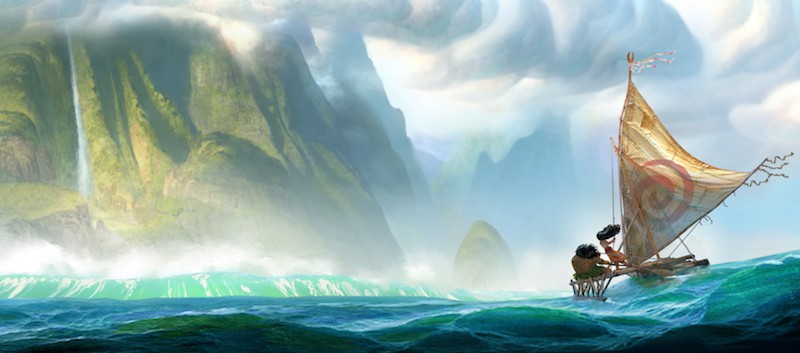 What is a Polynesian luau?
A luau is a traditional Polynesian party. If you think Hawaiian luau when you think of the word, you're not wrong! Hawaii is one chain of islands within Polynesia, so a luau can definitely be both.
According to Polynesia.com, the Polynesians have evolved celebrations with feasting into a unique cultural experience now known as the luau.
The luau used to be known as an 'aha'aina, which simply translates to gathering and meal. Over time, the term luau replaced 'aha'aina and evolved into a feast that's usually accompanied by entertainment.
A traditional Hawaiian or Polynesian luau features food such as poi, kalua pig, poke and tropical fruits. Entertainment includes traditional music and hula.
Elements of a Polynesian luau party
When you're throwing a Polynesian luau party you don't need to model it exactly after a traditional luau. That could quickly get expensive and complicated!
Here are some ideas for decorations, supplies and party favors and supplies to get your Polynesian luau party together:
Tropical Hawaiian Flower Leis, 36-CountBUY NOW
Tiki PinataBUY NOW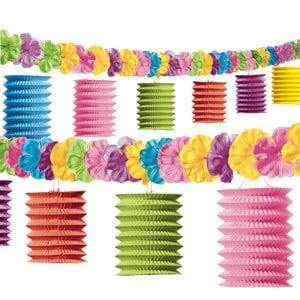 Hawaiian Luau Flowers & Lantern Garland, 10 FeetBUY NOW
Luau Natural Grass Table Skirt with FlowersBUY NOW
Tropical Drinking Straws, 48-CountBUY NOW
Aloha Door Cover, Luau Party EntranceBUY NOW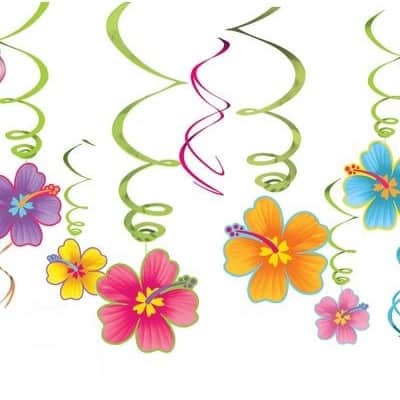 Luau Hibiscus Hanging DecorationsBUY NOW
Kid's Flower Luau Hula Skirts, 7-CountBUY NOW
Hibiscus Flowers for Tabletop Decoration, 24-countBUY NOW
A Polynesian luau is a fantastic theme for any celebration. Birthdays, graduation parties, and simple celebrations in the middle of summer or winter are perfectly good reasons to have a luau!
I especially love the idea of having a Polynesian luau party to celebrate a child's birthday. It's a theme that all age groups understand, and it's so adaptable for a wide variety of guests!
One great thing about a Polynesian luau party is that it's pretty. There's nothing but bright colors, flowers, and tropical decorations. Plus the food can be as artful as all the luau decorations!
Now it's time to share my favorite Polynesian luau party ideas!
Polynesian Luau Party Ideas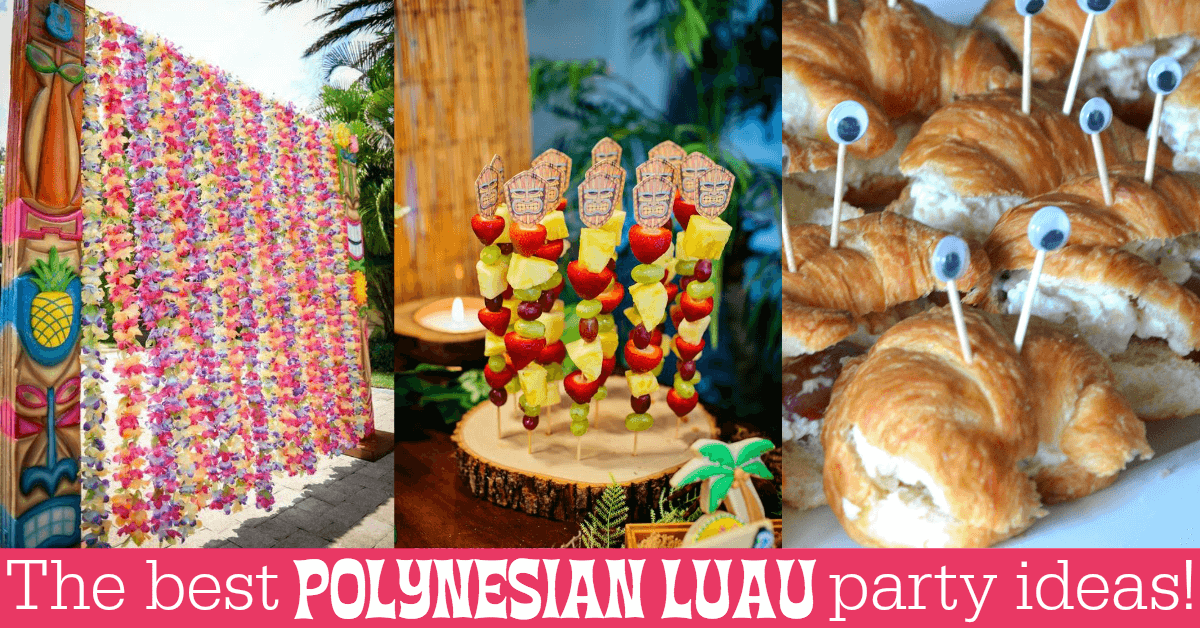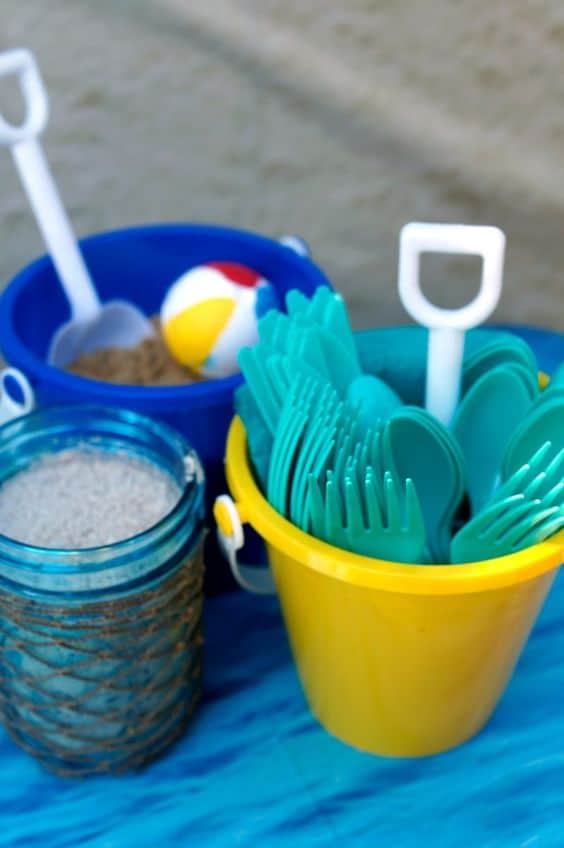 Thinking about fun on the beach is a great way to get inspiration for your luau!
I love this idea for using sand buckets to hold utensils and other items on the table. That article has lots of other ideas for a backyard beach party!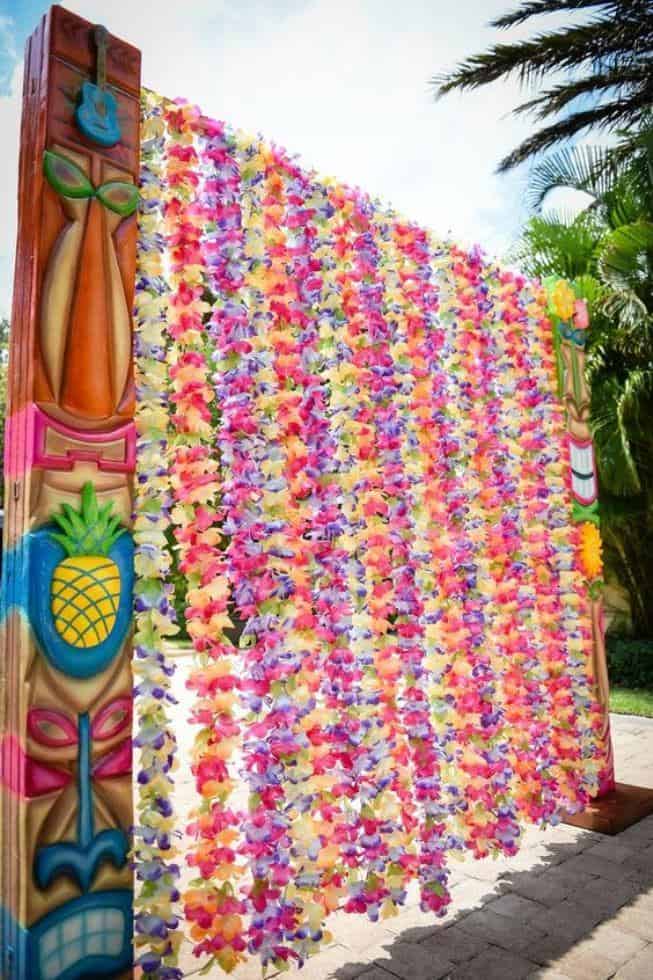 Isn't this a perfectly gorgeous entrance to a luau? 100 feet of lei flower garland (for less than $10!) should go a long way in making this happen!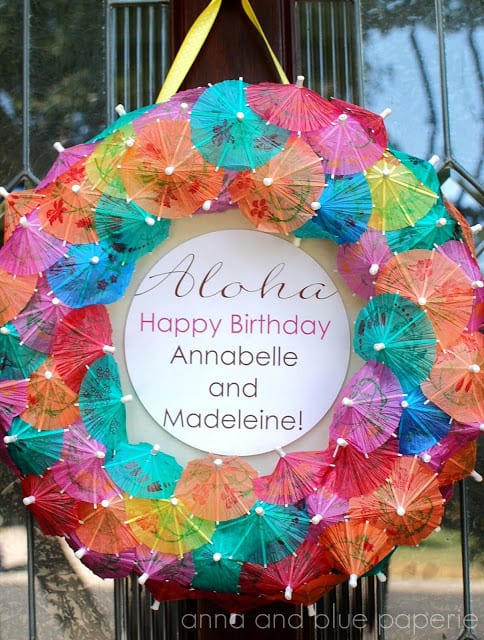 I love this wreath made from drink umbrellas! See the original here.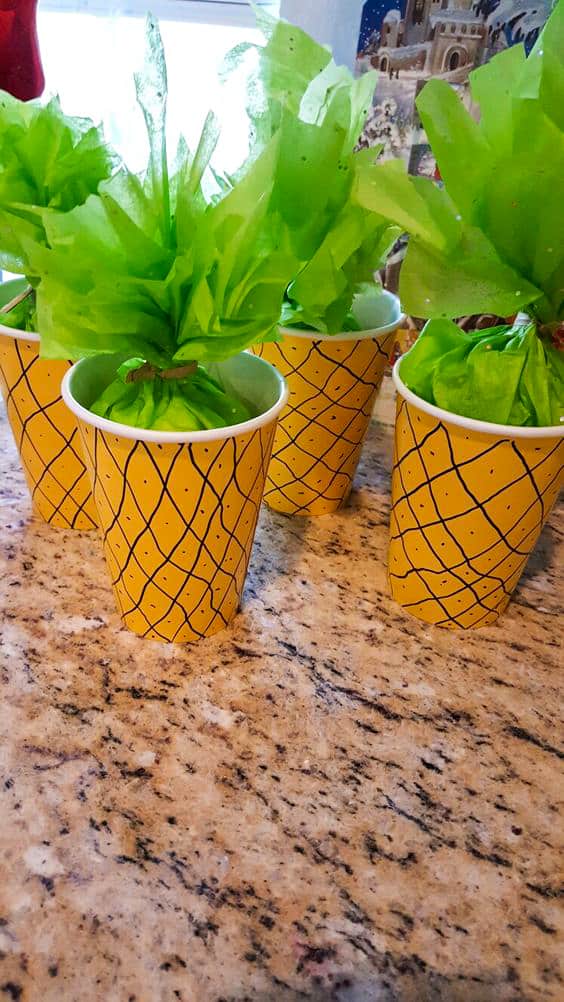 These DIY pineapple treat cups are so easy to make yourself for your Polynesian luau!
Draw a diamond pattern on yellow paper cups, then wrap treats in green tissue paper.Twist and secure, then fluff up the tops to resemble pineapple leaves!
I like the lime green tissue in the picture, but emerald green is more true to a pineapple's colors.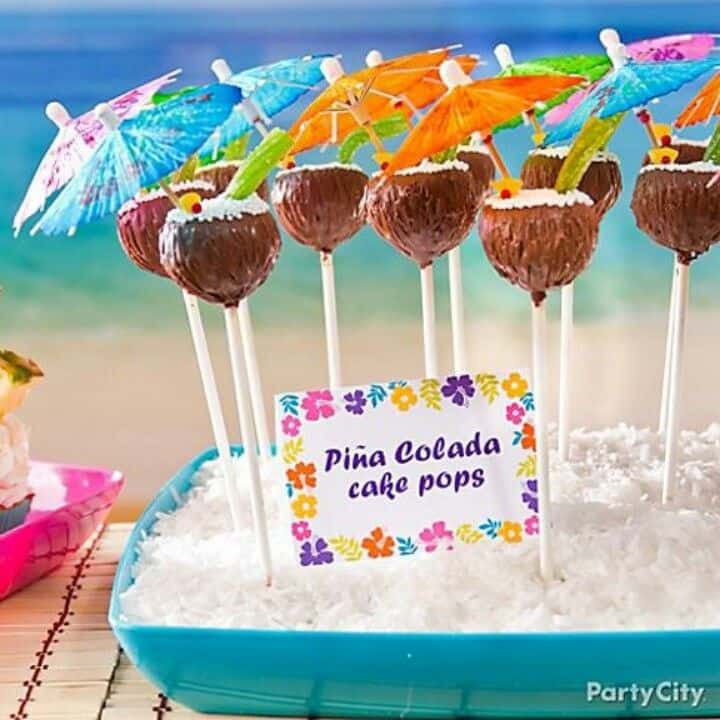 I love these Pina Colada cake pops. Get the recipe and instructions from Party City!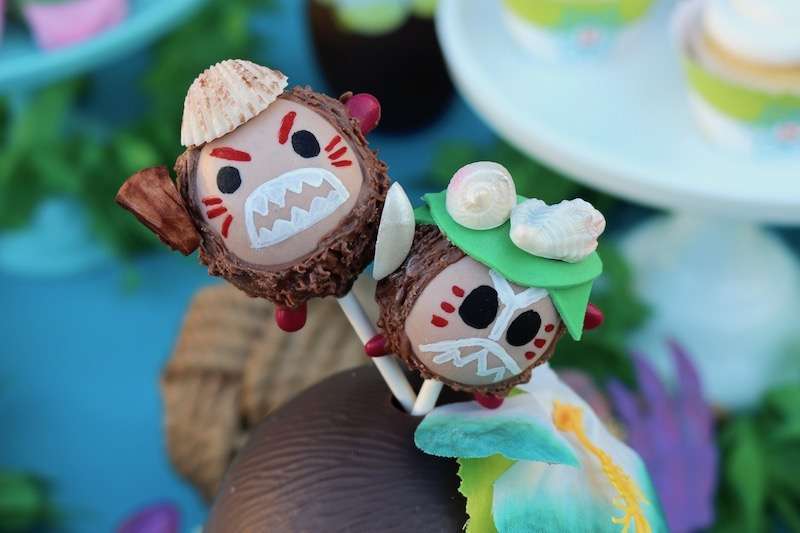 If you don't know who these little guys are, you need to see Moana, then make these Kakamora cake pops! Those little coconut pirates added a lot of silliness to the film!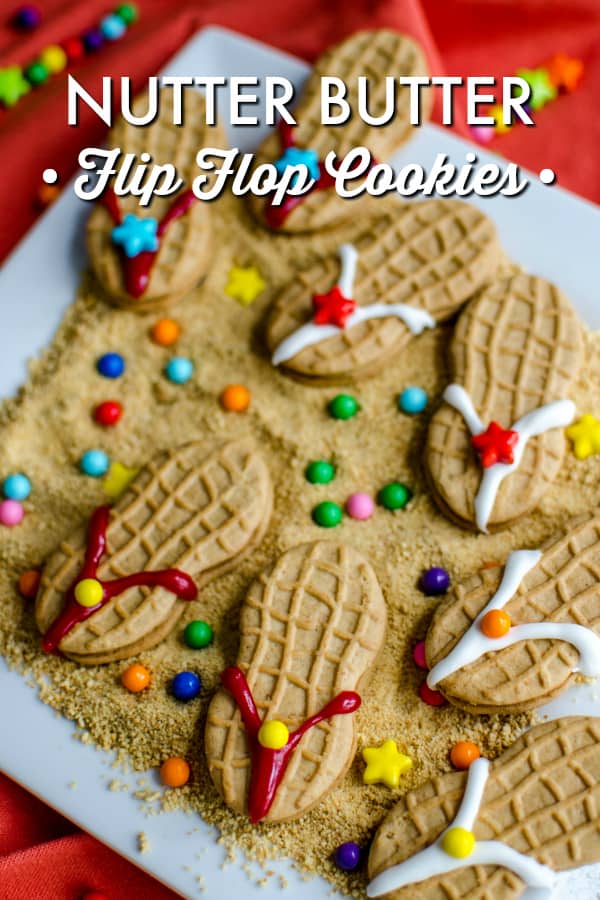 These Nutter Butter flip flops are adorable. You can find the recipe here.
I'd use a simple pastry bag and decorating tip set to pipe icing lines onto the cookies. Then I'd press some of these adorable little edible hibiscus flowers into each one.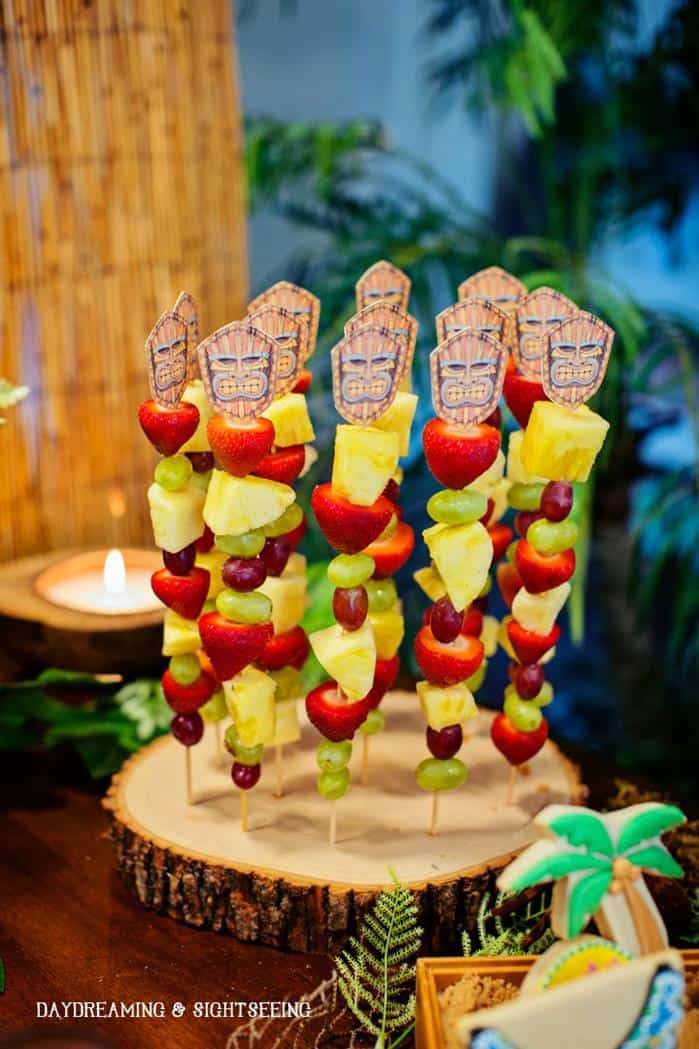 These fresh fruit skewers are like tiki kebabs. I love the tiki faces AND how they're presented. Skewering them into the log cookie is a great idea!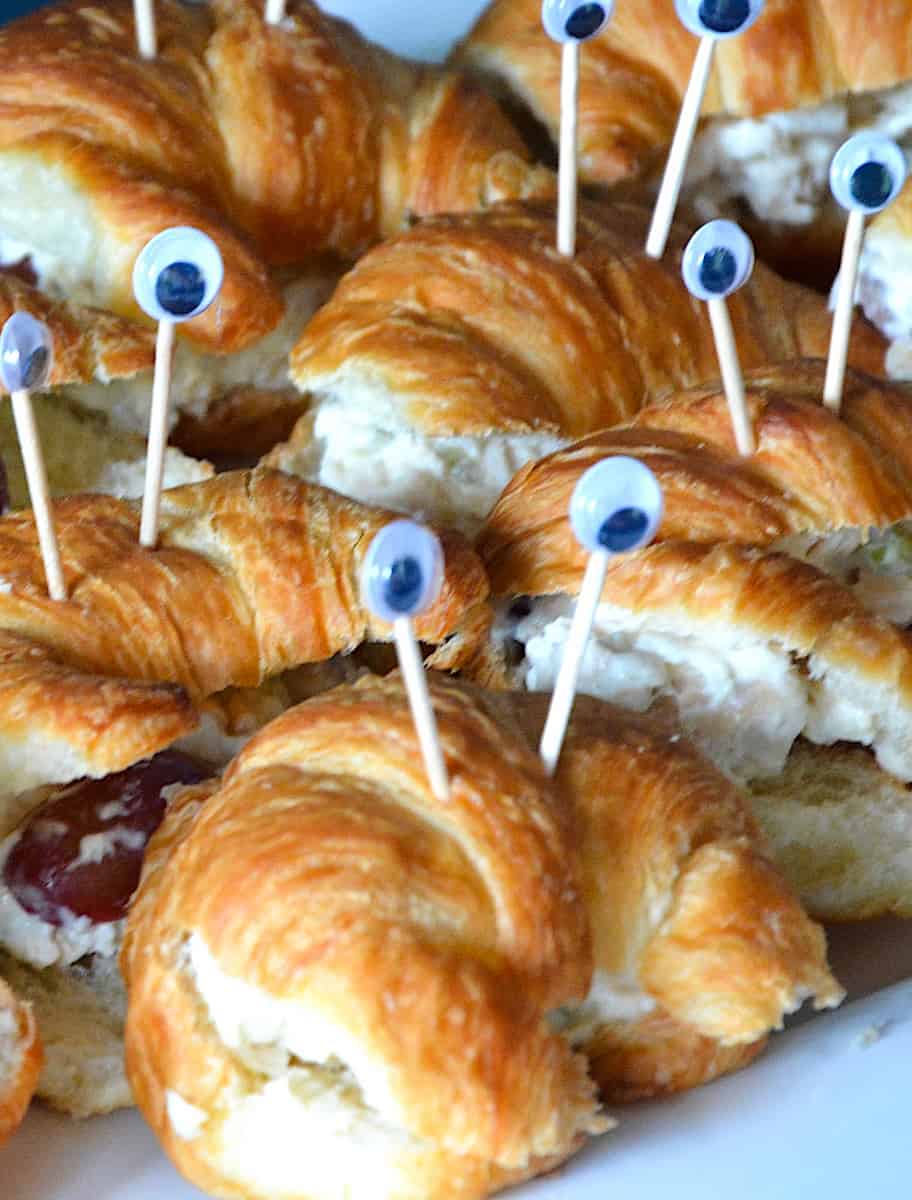 How cute are these sandwiches?
Make any kind of sandwiches you want, as long as you use croissants for the bread.  Glue googley eyes onto toothpicks then insert two into each sandwich. Now you have crab croissant sandwiches!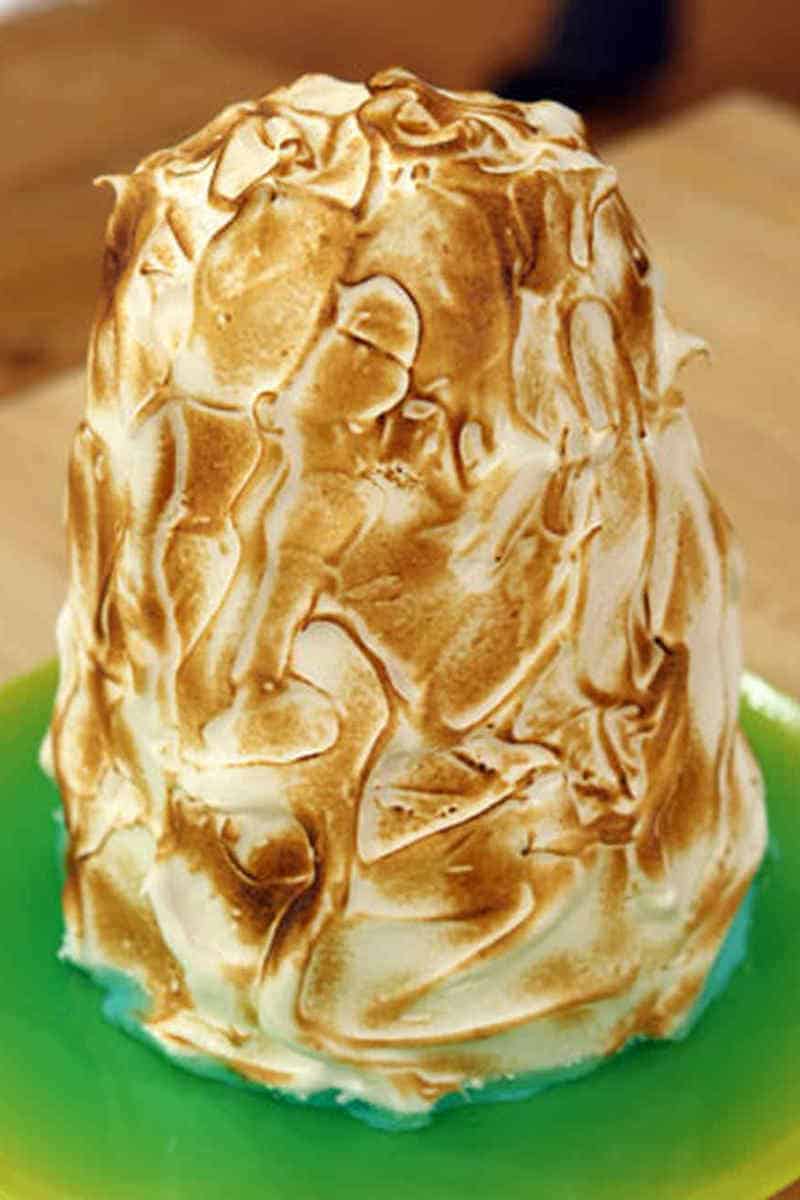 You've heard of baked Alaska, but baked Hawaii is the perfect dessert for a fantastic Polynesian luau party!
The recipe comes from Martha Stewart and it looks incredible!
Polynesian Luau Party Toys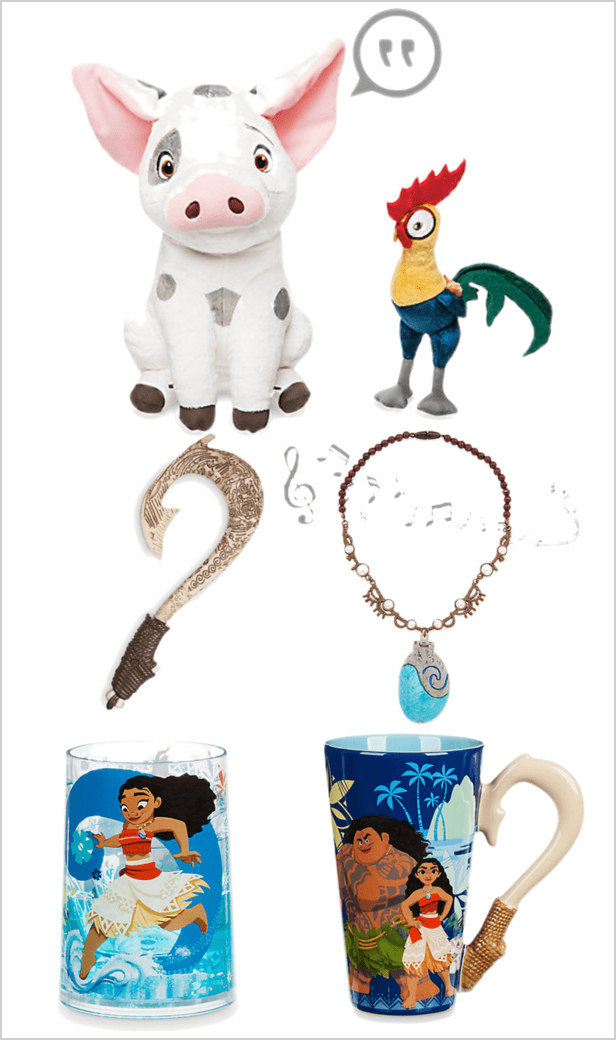 If your Polynesian luau party is for kids, you should definitely center it around Moana and include some amazing toys!
Disney sent me a selection of Moana toys to have a fun viewing party.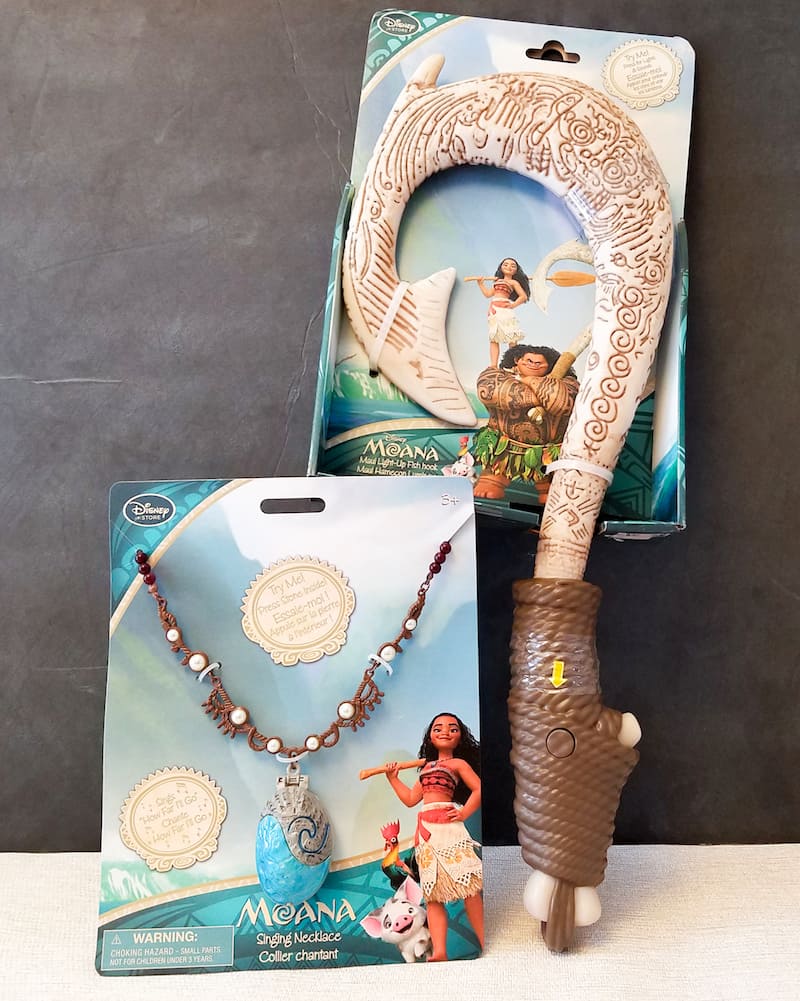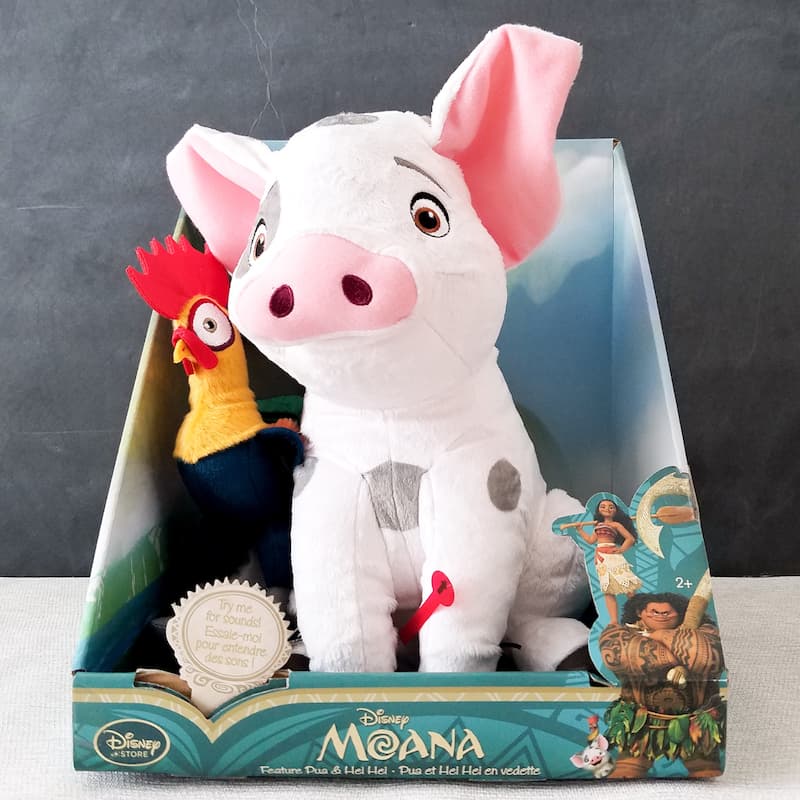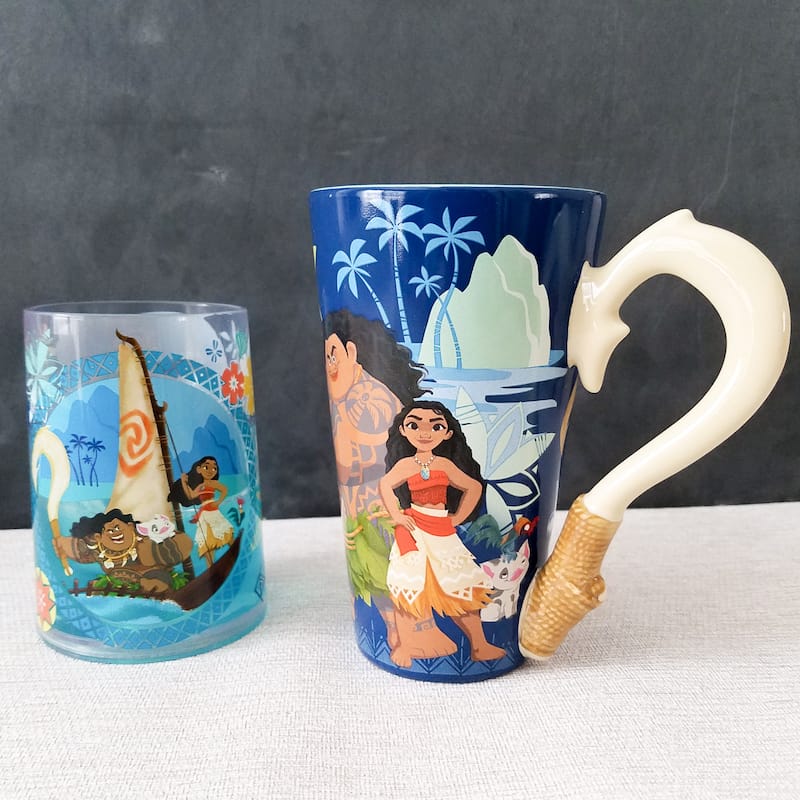 These Moana toys are perfect for your Polynesian luau party:
Moana's Maui Light-Up Fish Hook toy
Moana Singing Necklace
With all these ideas you're sure to have a great Polynesian luau party!
If you like this article please save it and share it on Pinterest! Just click the red Pin It button when you hover your mouse over the image below.